2015 Best/Worst List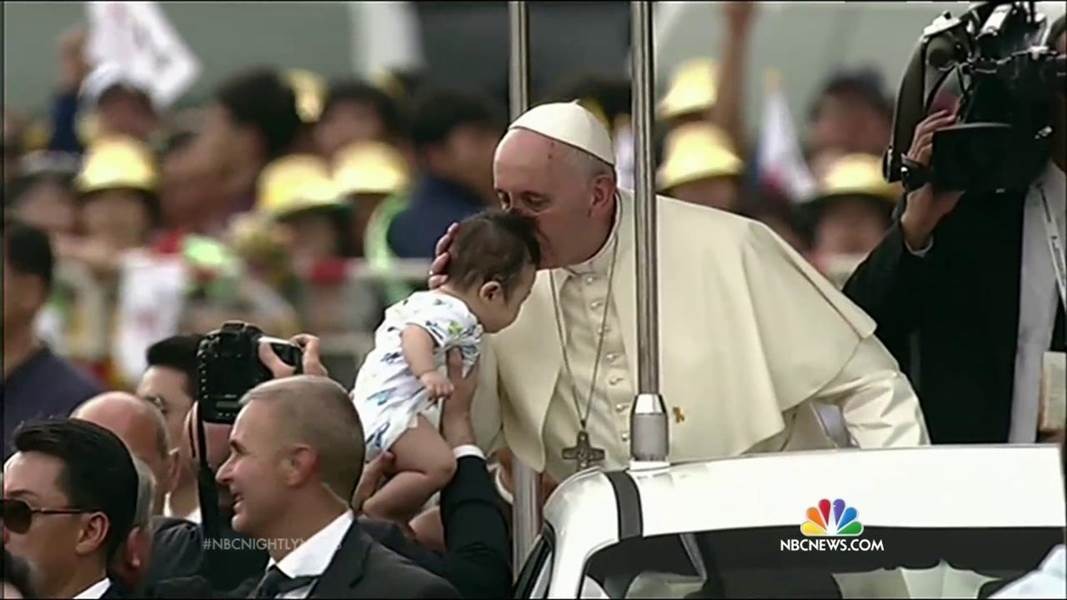 It's always difficult to make this list because I try not to mention the obvious events that are on most lists. For instance---I thought Pope Francis' visit was definitely one of the best events of 2015, however, you won't find it here, nor will you find one of the worst---the ISIS attack on Paris.
Take a look at my list. I hope it is a bit off the beaten track.
BEST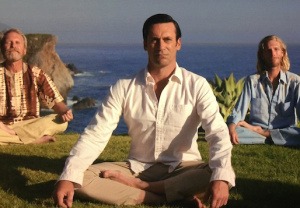 Don Draper
THE FINALE OF MAD MEN---I love the fact that this series ended on an upbeat note after 7 seasons of being relatively bleak, while always stylish.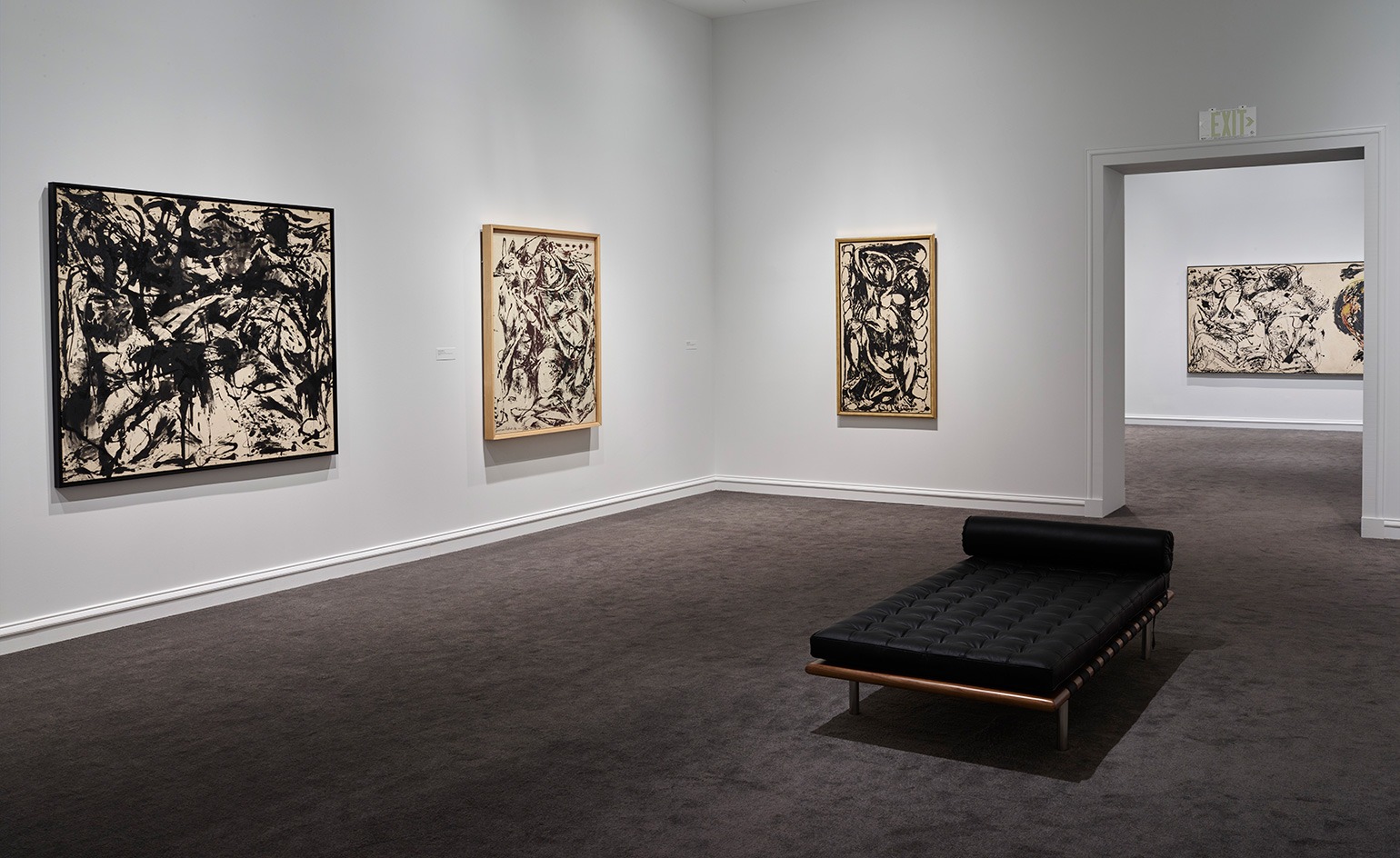 Jackson Pollock: Blind Spots
JACKSON POLLOCK: BLIND SPOTS AT THE DALLAS MUSEUM OF ART---One of the finest shows I've seen anywhere. The DMA mounted this show in the most unique and authentic way---as it was shown in galleries in the 1950's. Thanks to Gavin Delahunty, The Hoffman Family Senior Curator of Contemporary Arts, and generous donors from private collectoions and other museums.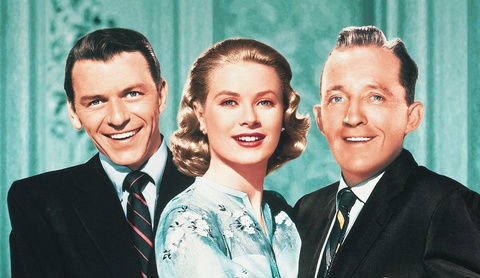 Frank Sinatra, Grace Kelly and Bing Crosby in High Society

TURNER CLASSIC MOVIES---Even if you think you are not a fan of old movies, turn on TCM when the news becomes unbearable. It consistently shows great classic films, and Robert Osborne's introduction of them adds to the understanding of why they are good cinema. I've been a fan for years.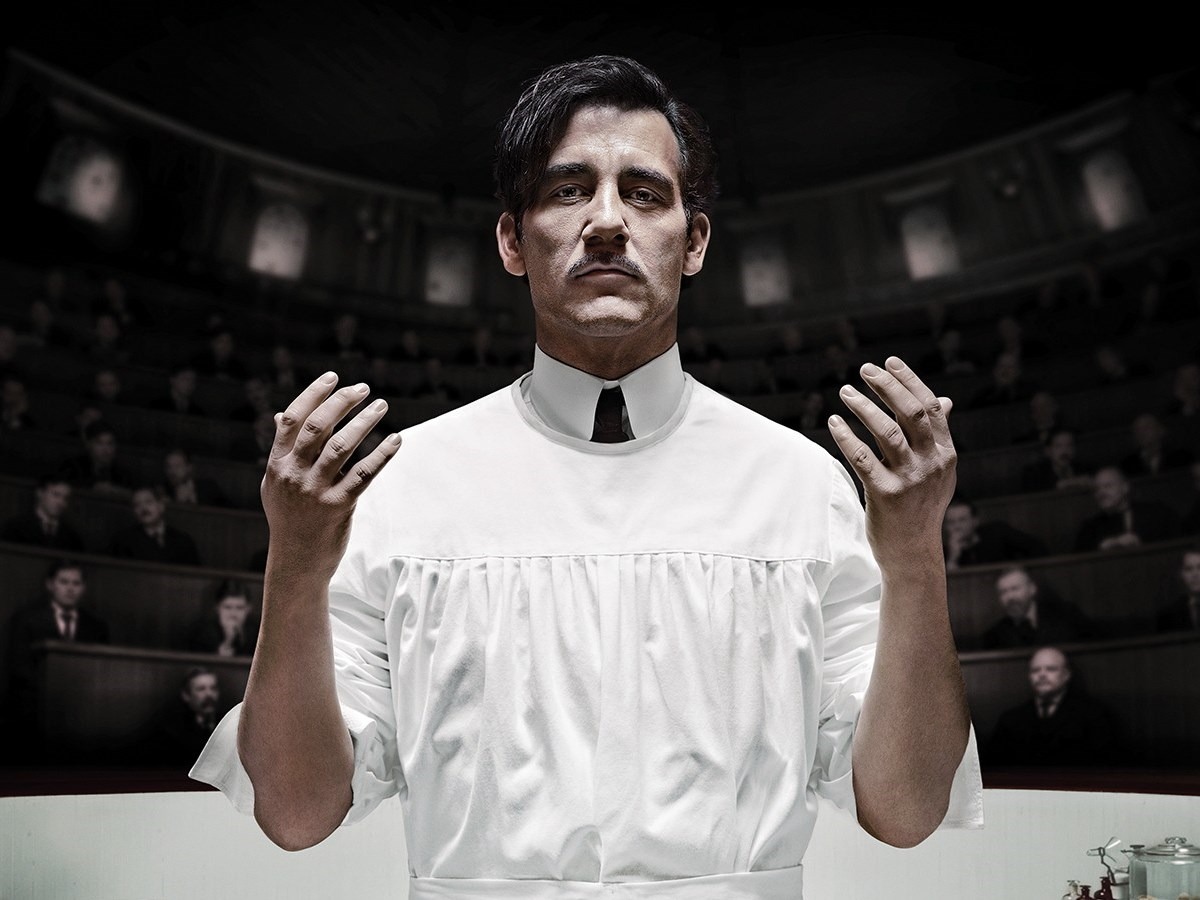 Clive Owen
EVERY EPISODE OF THE KNICK SEASON 1 & 2---this period drama about NYC in the beginning of the 20thcentury continues to be unique and fascinating. While sometimes difficult to watch, it's worth every minute. Kudos to Clive Owen and Steven Soderburgh.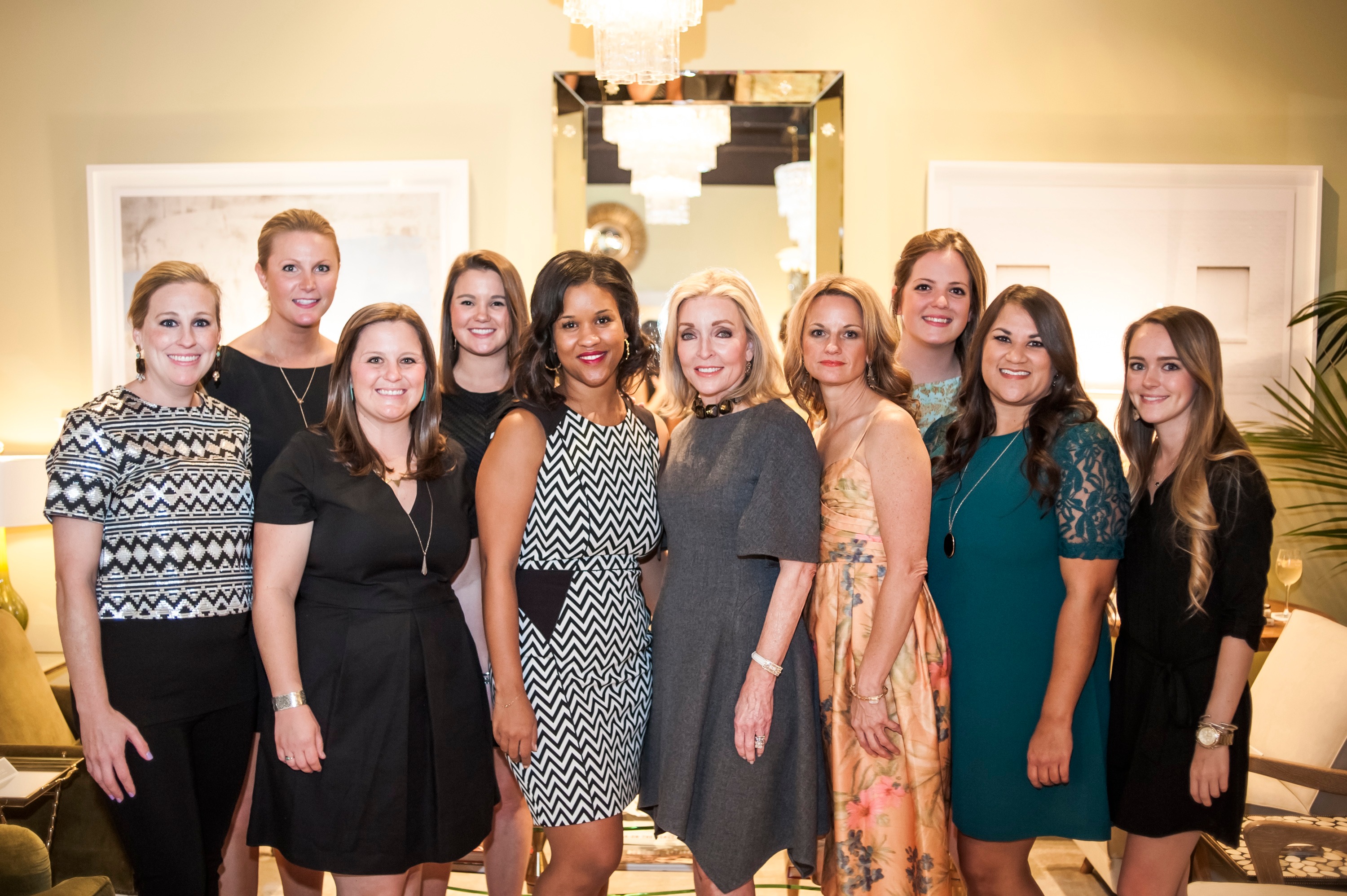 JSA/JSC 2015 Team
MY TEAM----these people are the best---each and every one of them strives for perfection. When I am asked how I manage all of my pursuits, my answer is always---because I don't do it all---I have amazing people working with me who make everything we do possible. They take such pride in their work. A big thank you to everyone who works at Jan Showers & Associates and at Jan Showers Collection---to me, you are the Best of 2015!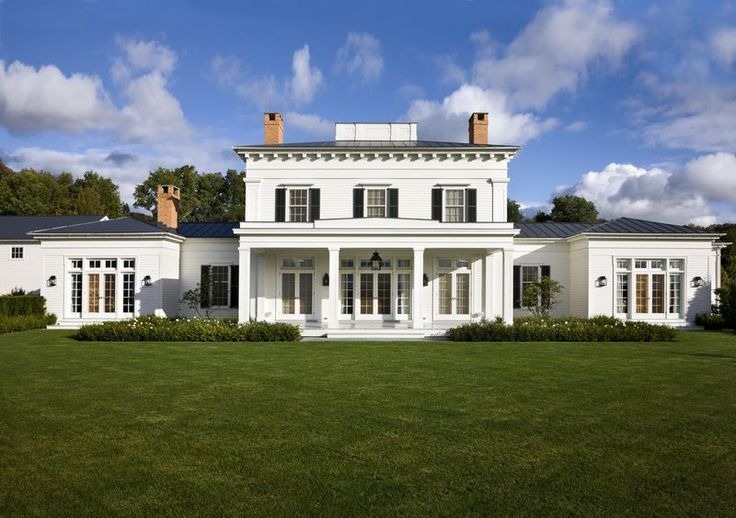 Gil Schafer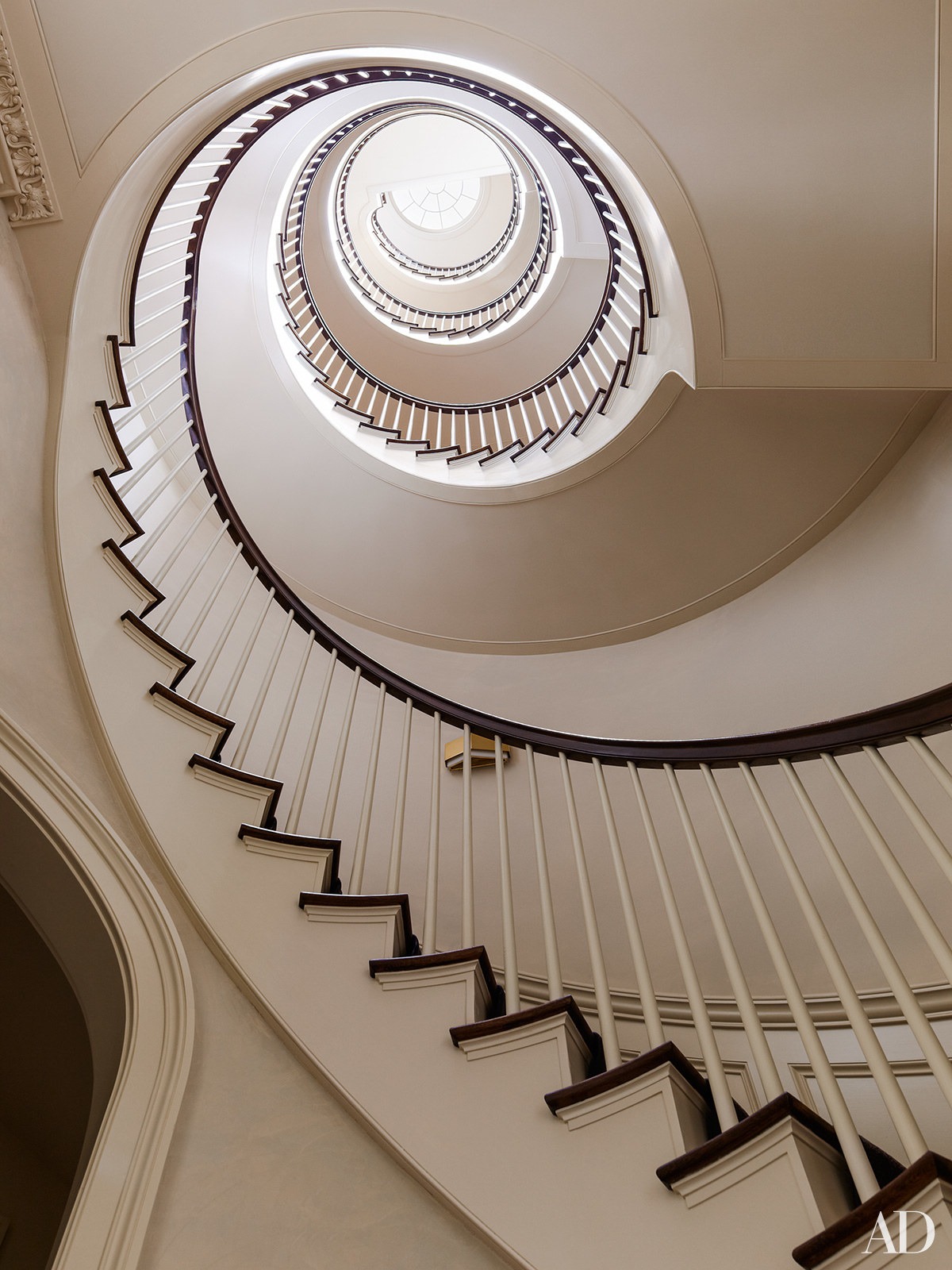 Peter Pennoyer
GIL SCHAFER AND PETER PENNOYER---two of the best residential architects working today---both of them have an amazing sense of scale, style and tradition. They make tradition look chic and modern in a very classic way. I refer often to The Great American House: Tradition for the Way We Live Now and to Peter Pennoyer Architects: Apartments, Townhouses, Country Houses.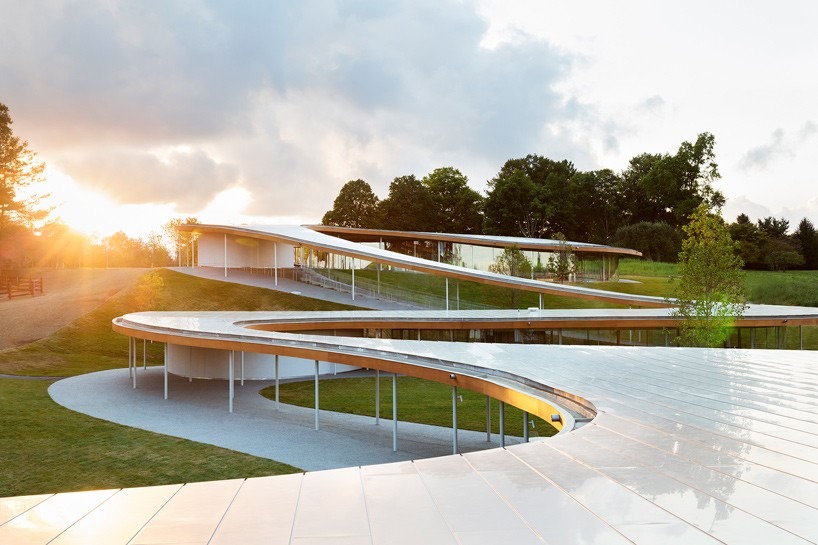 Grace Farms
GRACE FARMS----We haven't visited this impressive building designed by the Japanese Architecture firm, SANAA ---cannot wait to do so. http://www.gracefarms.org/
Rhianna at the Met Costume Ball
RHIANNA'S GOWN AT THE MET COSTUME BALL----what can I say? She dazzled in yellow and since the theme of the exhibition was "China: Through the Looking Glass", the gown was appropriately designed by Chinese couturier, Guo Pei. I might also add that this was the Costume Institute's most successful fashion exhibition in history.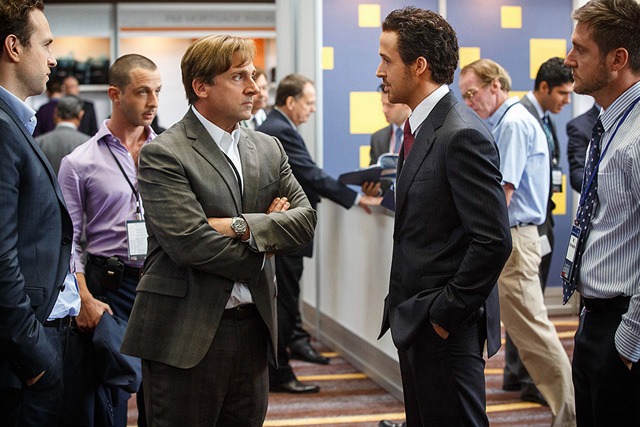 The Big Short
THE BIG SHORT---This movie does a better job of explaining the financial meltdown of 2008 better than anything I've seen. It's funny, maddening and terribly sad. The performances are off the charts---Christian Bale and Steve Carrell's are standouts.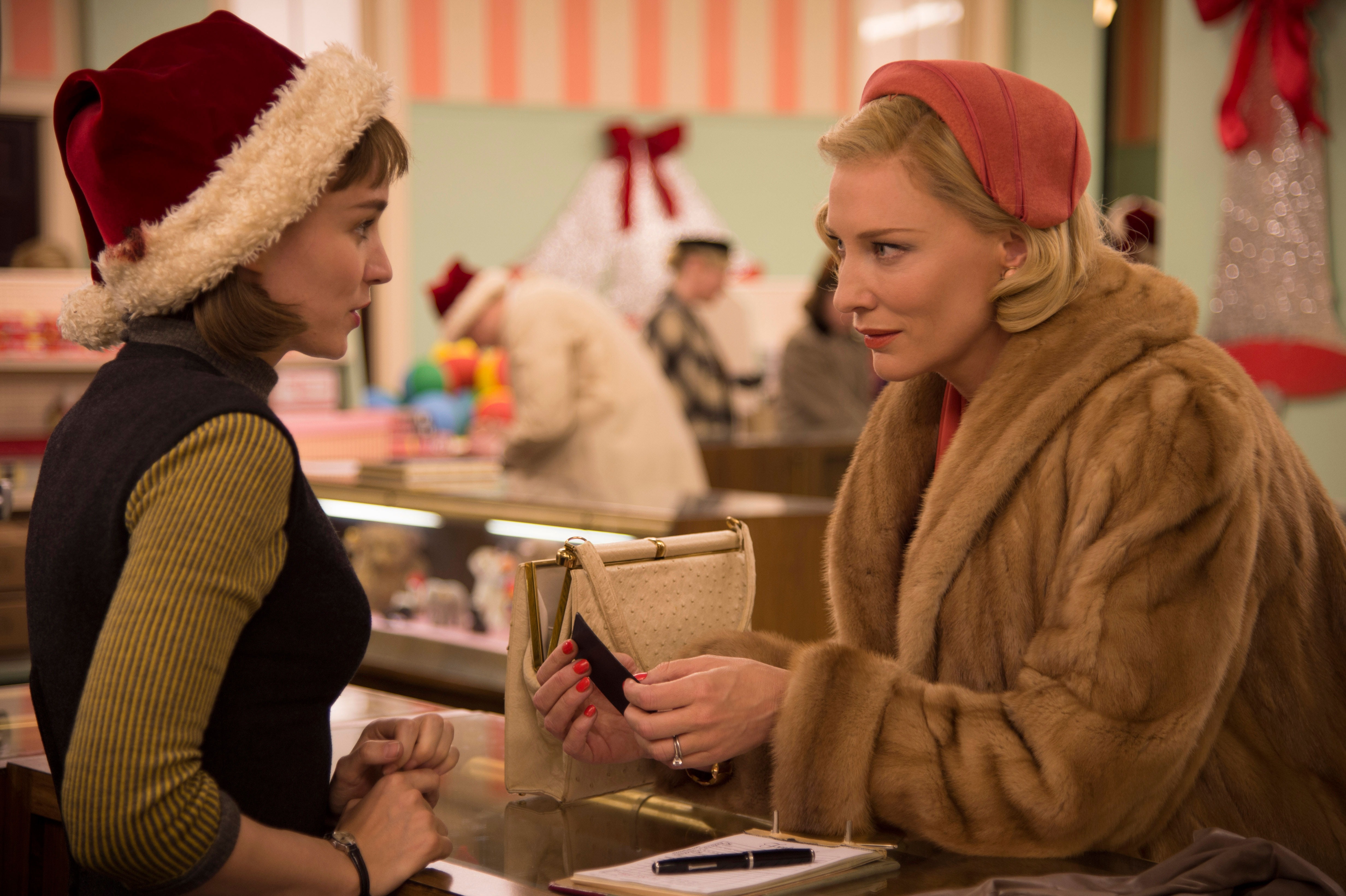 Carol
CAROL---Cate Blanchett is flawless as always and Rooney Mara is equally as good---that's saying a lot. I thought the sets, costumes and music were perfection for the period. Kudos to Todd Haynes, the director.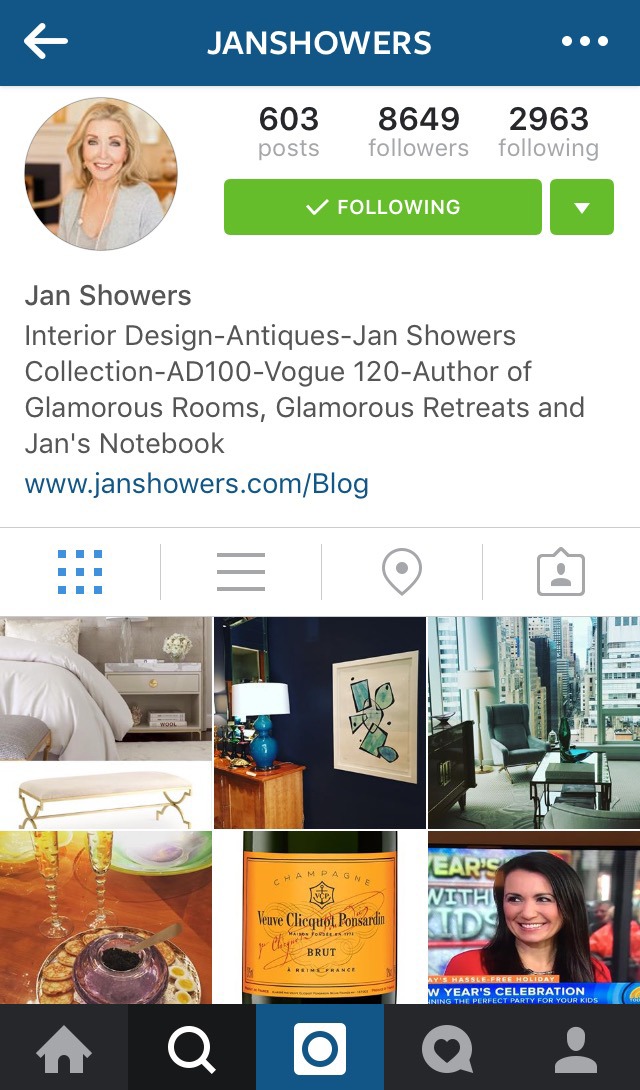 INSTAGRAM----I've never been very involved in social media in a hands on way, but Instagram is an exception. I absolutely love to see what friends are doing and catch up with my favorite editors, designers, artists and architects---it's a great way to see some good news during one's busy day. If you aren't participating, look into it---it's lots of fun and can be very informative. I plan to do a Notebook on some of my favorite Instagram accounts this year.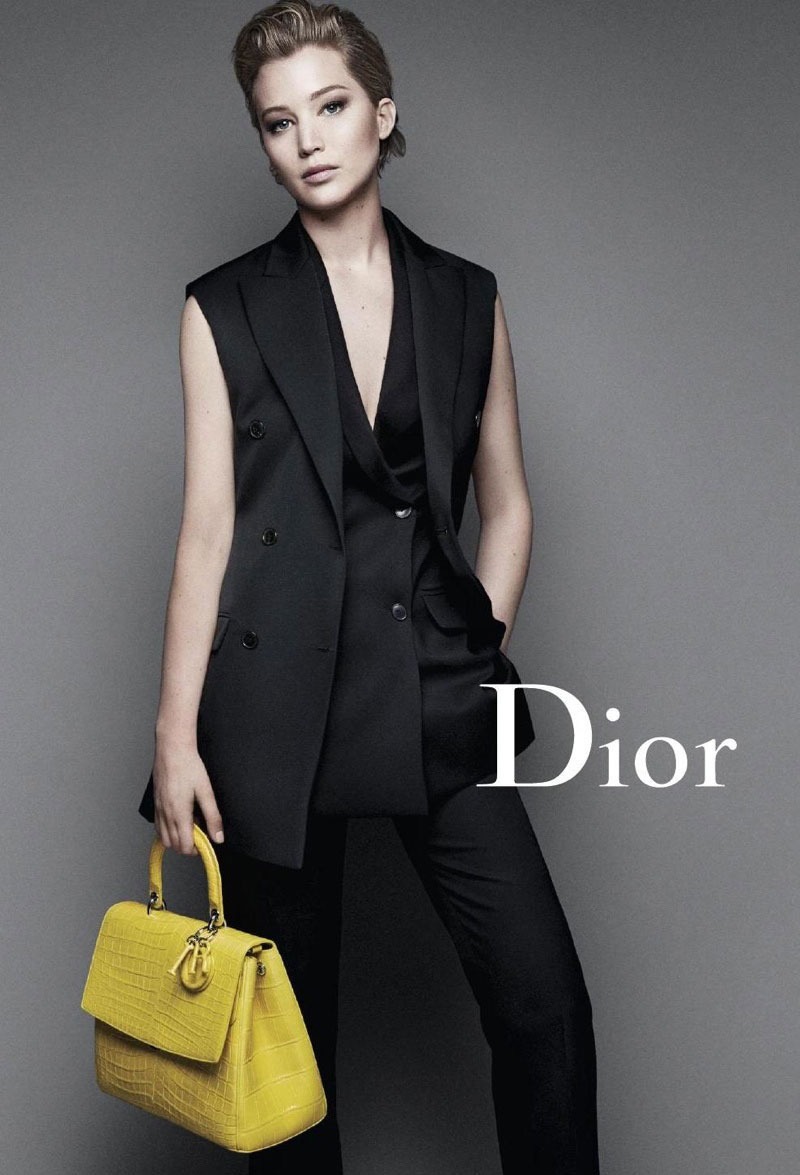 Jennifer Lawrence in Dior
RAF SIMON'S DESIGNS FOR DIOR---they were simply stunning---and one of the WORST things that happened in 2015 in the fashion world is his resignation from this prestigious house. But who can blame him? How can one be consistently creative with 6 seasons a year? I admire his courage and cannot wait to see what he does next.
And, speaking of worst….
WORST
I find this difficult because I don't talk politics on my Notebook so that leaves out a lot of the worst of 2015.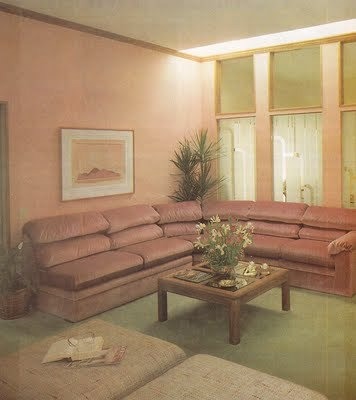 THE TREND IN INTERIOR DESIGN TO RETURN TO THE 1980'S--- there was nothing good about it then and there is certainly no reason to return to it now.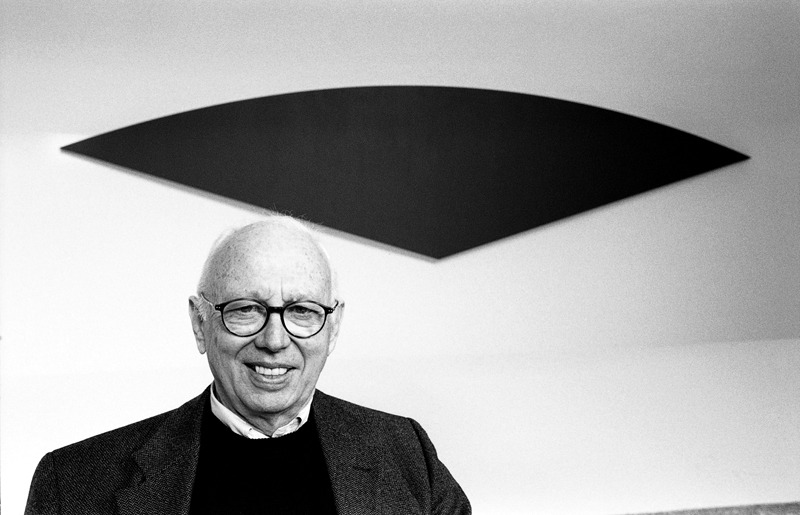 Ellsworth Kelly
THE LOSS OF ELLSWORTH KELLY---a great artist and man who some think was the father of minimalism. He was honored this year at our 2 X 2 event in Dallas.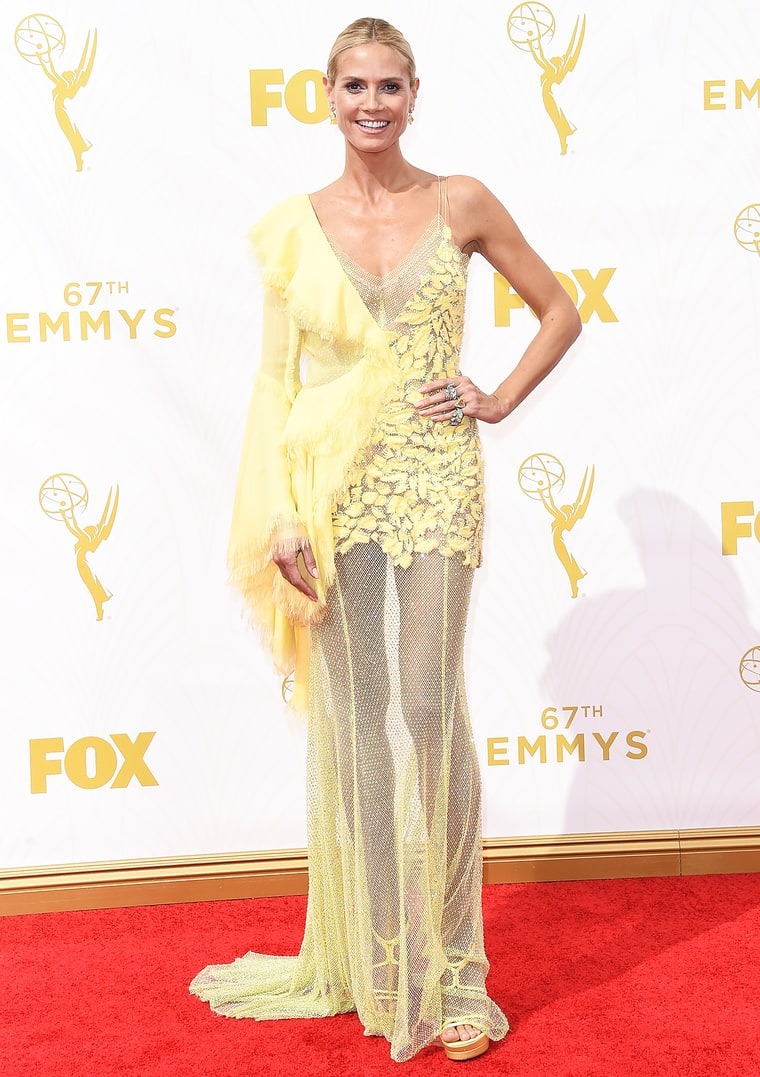 Heidi Klum at the 2015 Emmy Awards
HEIDI KLUM AT THE EMMYS----here is another yellow dress but this one went wrong.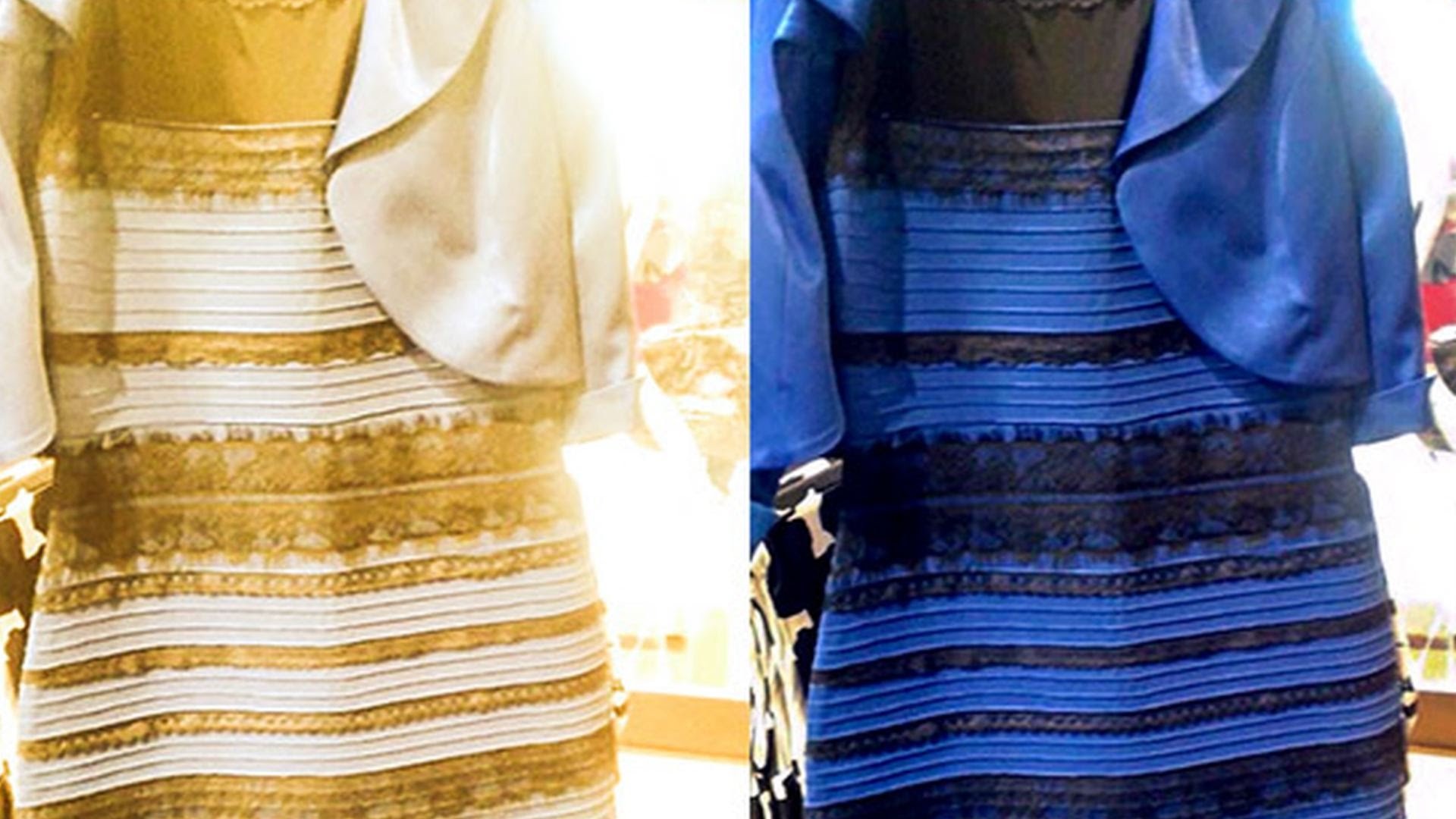 THE DRESS---frankly, I never could understand what all the excitement was about or who started this crazy argument---is it blue and black or gold and white?! At least people quit talking about the Kardashians for five minutes.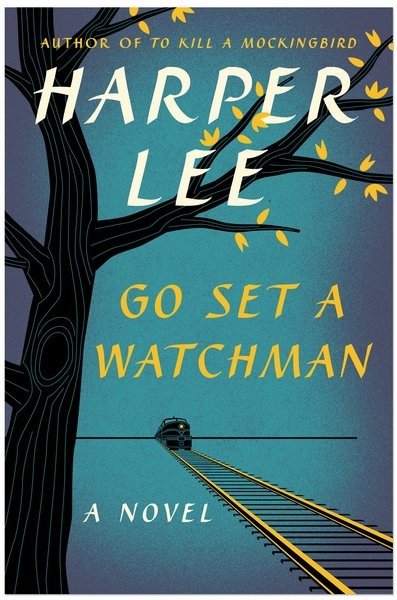 GO SET A WATCHMAN---I read all the stories about this book being a fraud and that Harper Lee had no idea that it was being published. After reading the first few chapters, I put it down and never picked it up again. Actually, this is a travesty because To Kill a Mockingbird is one of the best books ever written.
2016
On a more positive and personal note, there are so many wonderful things to come in 2016.
MY LIFESTYLE COLLECTION FOR KRAVETCOUTURE---we have been working on this for the past 2 years---a complete lifestyle collection---fabrics, wall coverings, lighting, furniture and rugs. The furniture and lighting will debut in March with the fabrics, rugs and wall coverings to follow in the fall. It's a very exciting collection and like nothing else on the market today. Images to be released soon.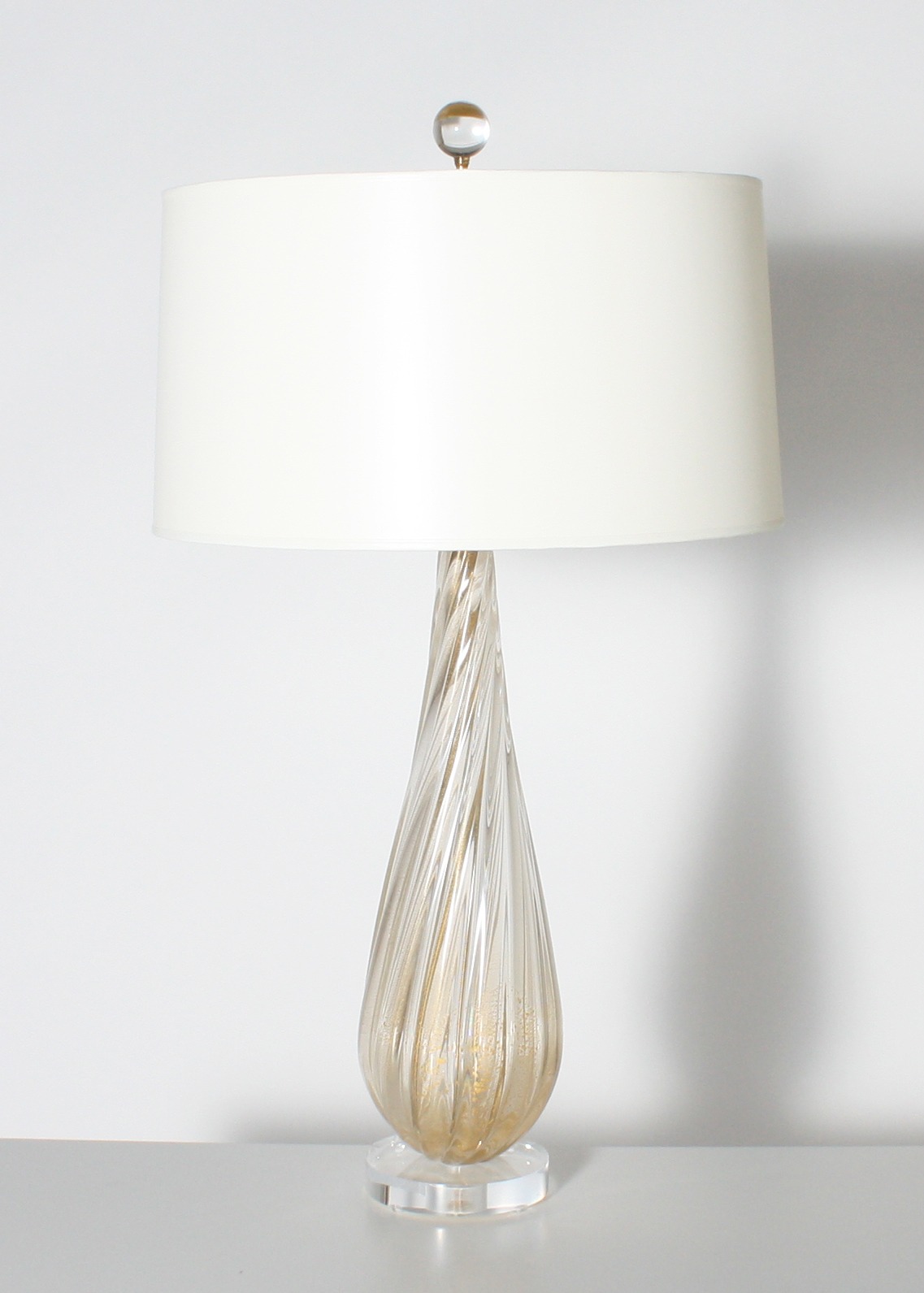 Positano Lamp 2016
JAN SHOWERS COLLECTION NEW PRODUCT---our new introductions will be available in March this year. I am the most excited about the Riviera Collection and a new coffee table we are adding to the Milan group.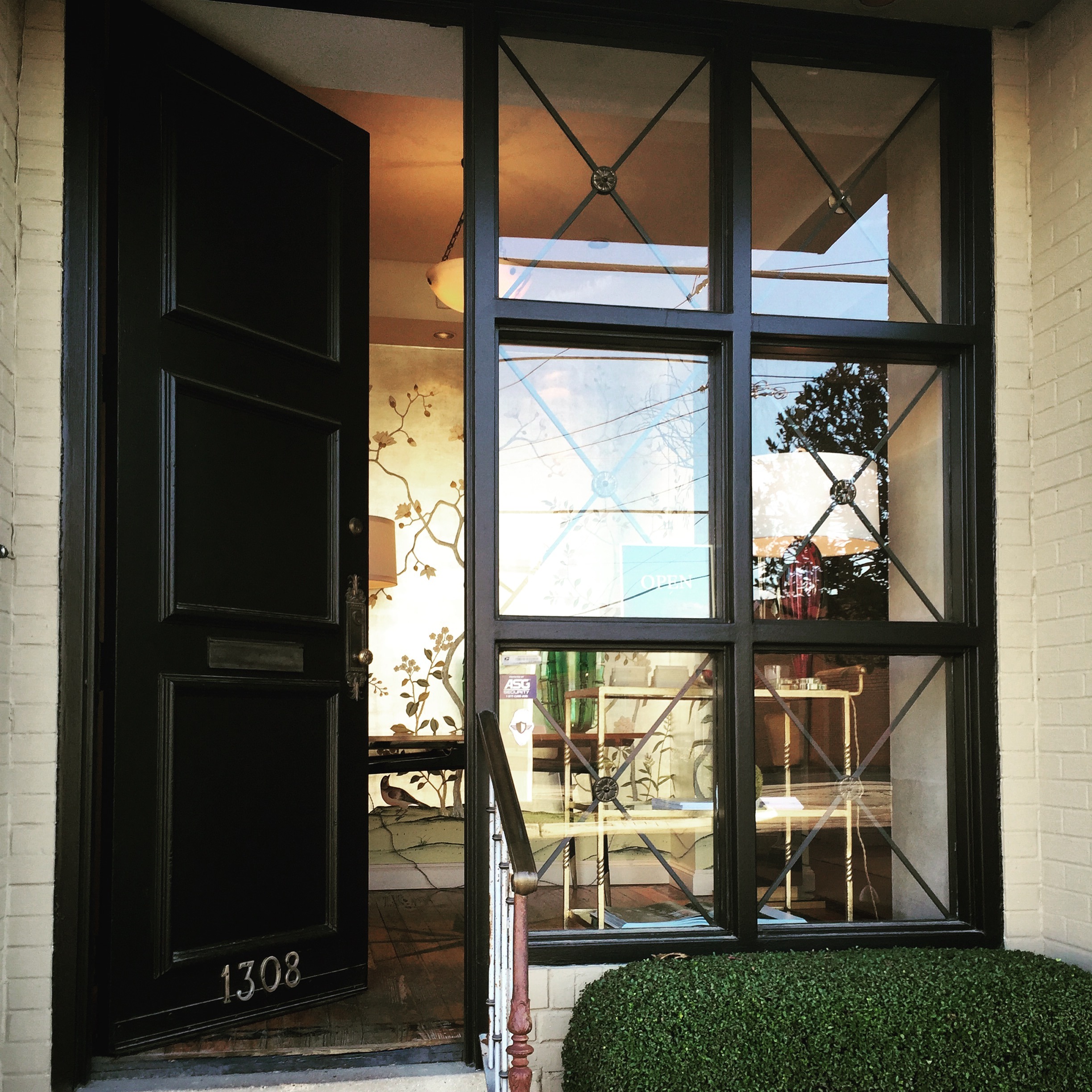 20 YEAR CELEBRATION OF JSA ANTIQUES/VINTAGE SHOWROOM--- It is difficult to believe, but this September will mark our 20th year at 1308 Slocum Street in the Dallas Design District. We are looking forward to a big celebration and lots of fabulous antiques and vintage pieces from Paris, New York and Italy. We will be letting you know our specific plans later this year.
Wishing you all the very best of the new year,