California dreaming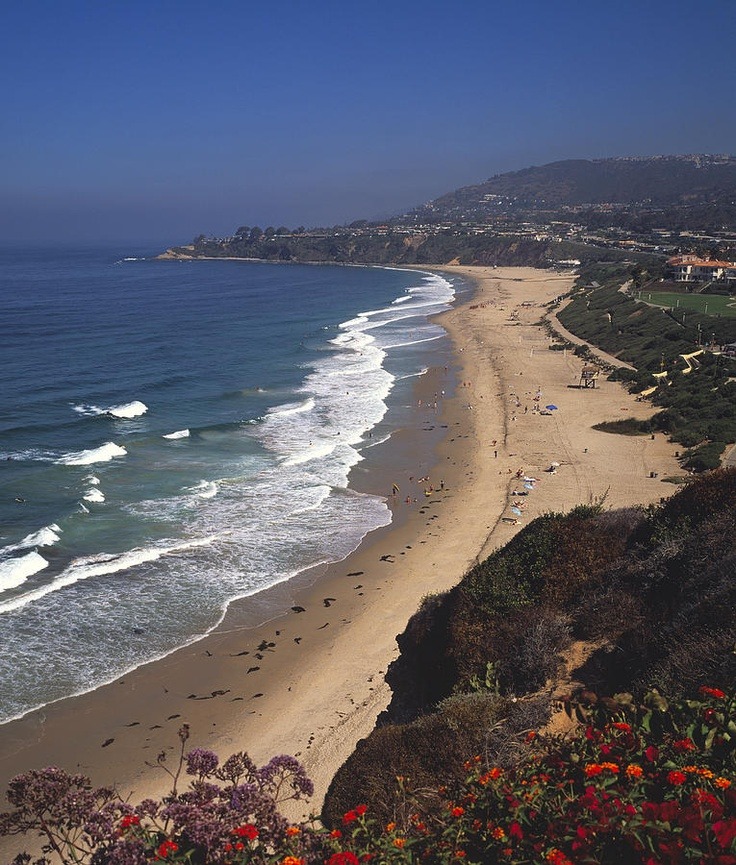 California Coastline
There are so many cities I love---NY, Paris, San Francisco, New Orleans, Venice, London, Rome---I could go on and on. But when I think about entire states that I adore---there are really two that come to mind----Texas and California , perhaps because there is such diversity geographically in both of these states.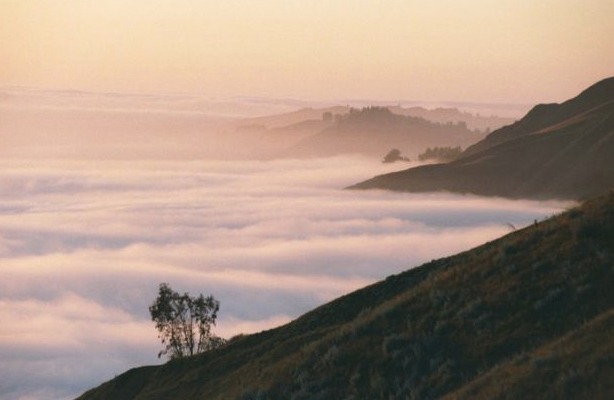 Big Sur
Since we do live in Texas year round, I find myself dreaming of California frequently, especially this time of the year and in August. There is such romance in its past---think about the history of San Francisco and the sheer beauty of that city. Los Angeles, of course, has the glamour of the movies, the wonderful houses in West Hollywood and I also love the older homes in Beverly Hills and Bel Air. Both cities now have an impressive art scene with wonderful art museums.
Heading north from L.A., there's Montecito and Santa Barbara, Carmel by the Sea, Big Sur, Napa/Sonoma and Mendocino.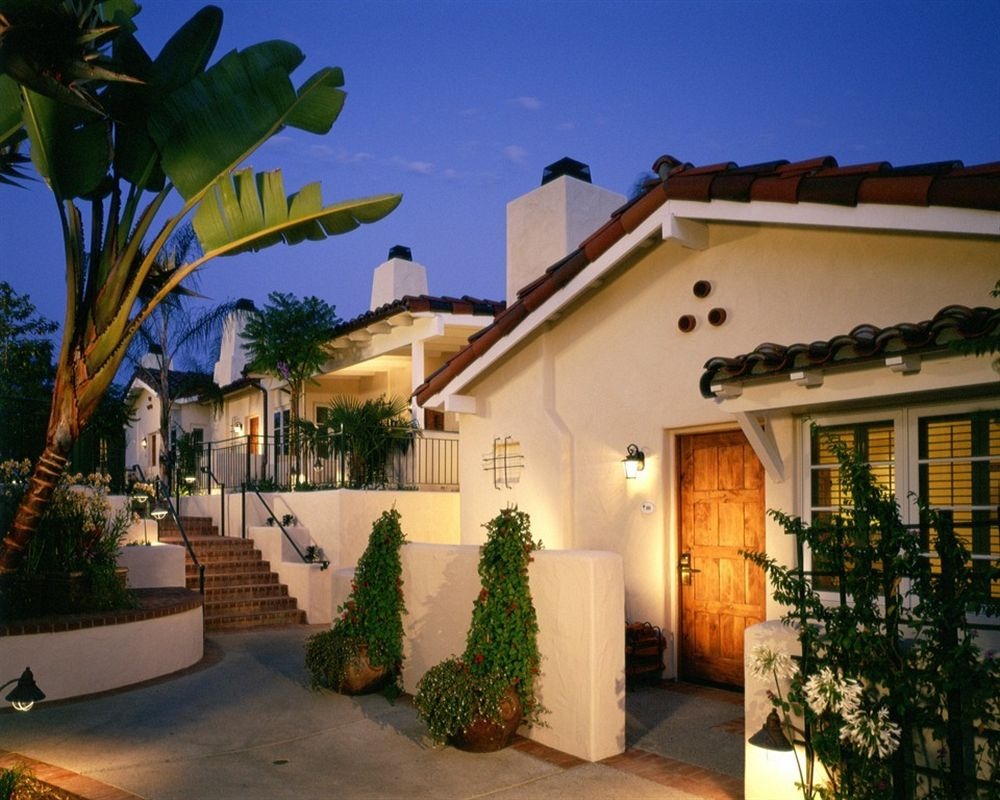 Inn at Rancho Santa Fe
Southern California has wonderful locales as well---Rancho Santa Fe, Del Mar and La Jolla to name just a few.
See what I mean---WHAT A STATE!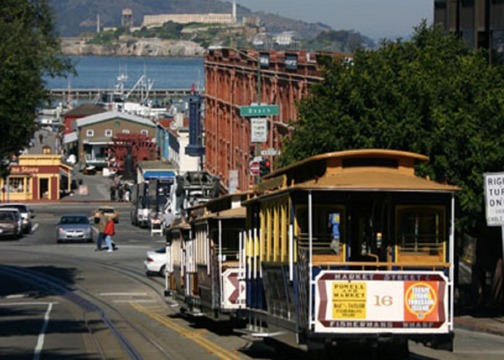 San Francisco
First, it's wonderful to arrive in CA because you've gained 2 or 3 hours, depending on where you are coming from, AND it's CALIFORNIA---what's not to like? Perfect weather-- most of the time. I can only remember one September day that was 110 degrees in L.A. Lesson learned---try not to go to L.A. in September, rather, San Francisco.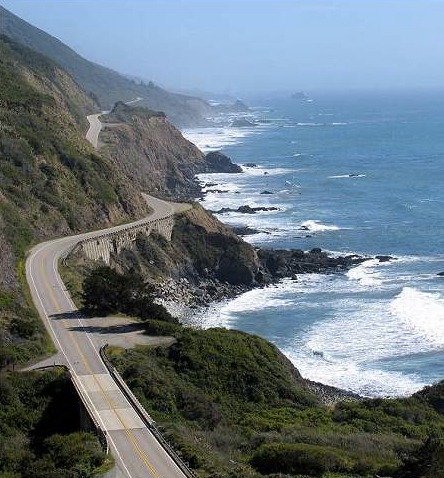 Hwy. 1
Jim and I have made several long road trips on Highway 1 with both our girls when they were younger and just the two of us in more recent years. Hwy. 1 is simply spectacular. We have stayed in wonderful hotels and inns along the way---that's the fun of it---never driving more than 3 hours at a time because there is always a place to stop that is pretty fabulous, however, you must have reservations.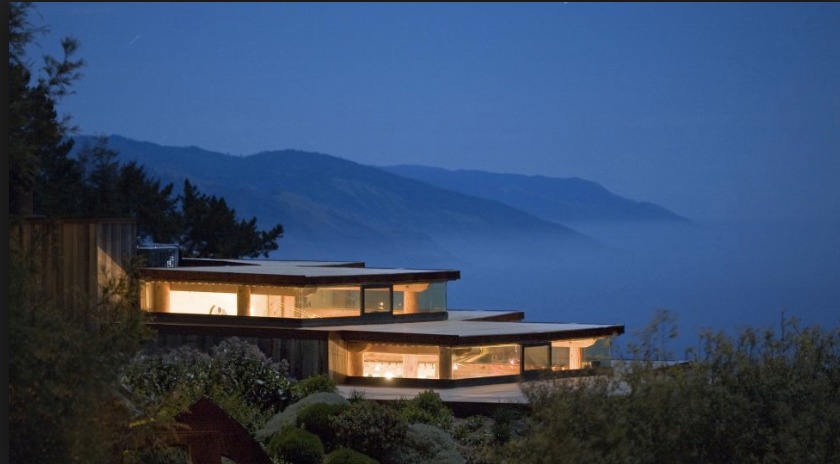 Post Ranch- Big Sur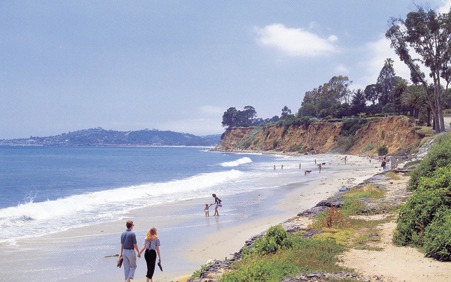 Butterfly Beach, Montecito
We were back in Lake Como the summer of 2013 and it is extraordinary, however we saw a tremendous change in the sheer number of people who are now visiting there in August. We decided to come back to Montecito last year. It is heaven---the climate, the scenery, the ocean, the restaurants, water sports and hiking.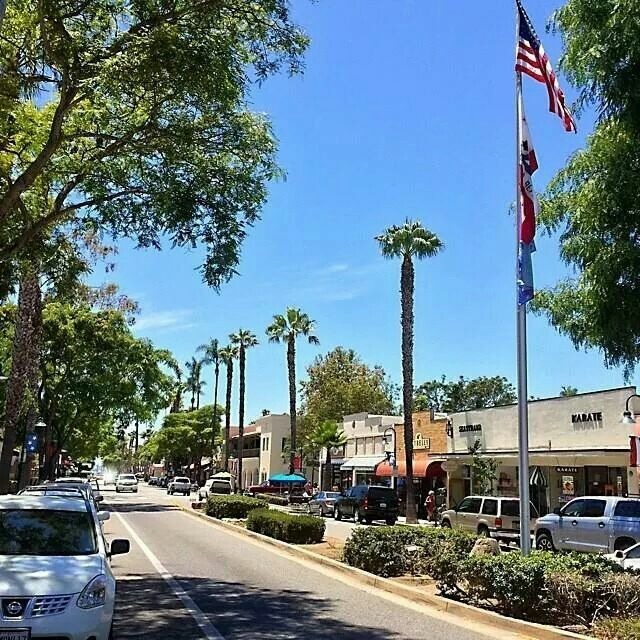 Carpenteria
If you go to Montecito, be sure to visit the little ocean front town of Carpenteria, which is only about 15 minutes away. And, have dinner at SLY'S. My guilty pleasure there is the onion rings—they are insane and true delicacies! Of course, the fish is wonderful and so are all of the salads.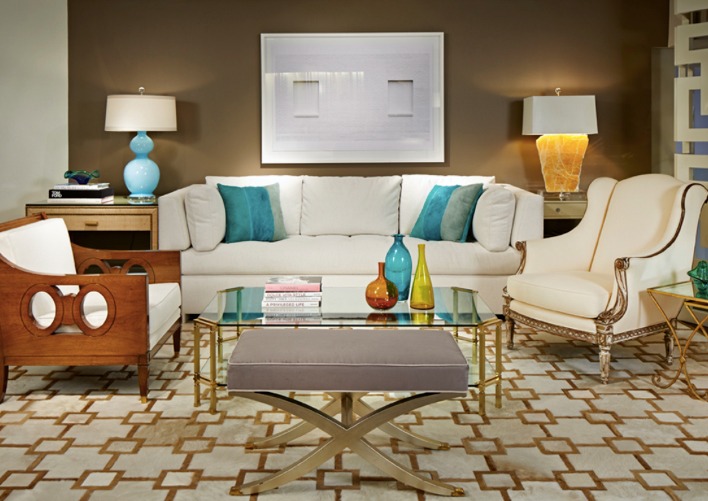 Our Display at David Sutherland Showroom in LA
LOS ANGELES---Fortunately for me, I always have lots to do in L.A. so I go there at least 4 or 5 times a year on business, primarily to visit the glamorous David Sutherland Showroom at the Pacific Design Center, which has recently doubled in size and has such an amazing sales staff.
Some favorite restaurants--- These are places we have loved and enjoyed for years.
Giorgio Baldi
GIORGIO BALDI--- on West Channel Road and the Pacific Coast Highway—order the langoustines or the sole. Of course, all their pastas are delicious and Jim cannot go there without eating the beef carpaccio with Fontina. You MUST have reservations. http://www.giorgio-baldi.com/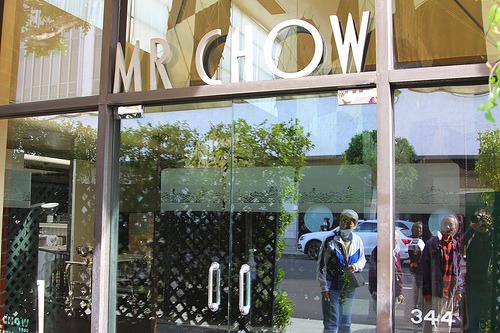 Mr. Chow
MR. CHOW---in Beverly Hills---we've been going there since the early '70's---hasn't changed a bit and is simply a beautiful restaurant. The only problem is the paparazzi outside, so we sometimes go for lunch but it's prettier at night and fun to go with a group of people. http://www.mrchow.com/restaurant-beverly-hills-menu-map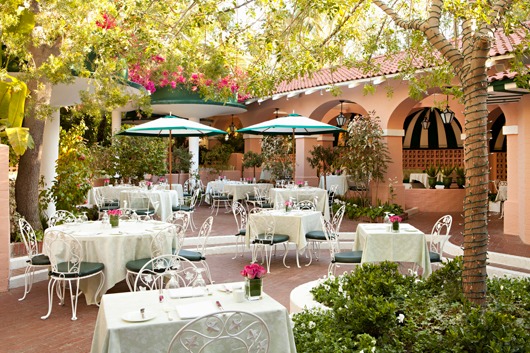 Terrace at the Polo Lounge

POLO LOUNGE ---at the Beverly Hills Hotel. We like to eat on the terrace when the weather is lovely as it is 90% of the time in L.A. Indoors is fun, too, because it feels like old Hollywood---nothing much has changed here either. http://www.dorchestercollection.com/en/beverly-hills/the-beverly-hills-hotel/restaurants-bars
Dan Tana's
DAN TANA'S----this place is really old school and the people you will see there have been coming for years. The bartender makes the best martini---even better than Dukes in London in my opinion. I like the chopped salad, and their steaks are good if you like beef. I like it because it is unique to L.A. It's really not about the food. http://www.dantanasrestaurant.com/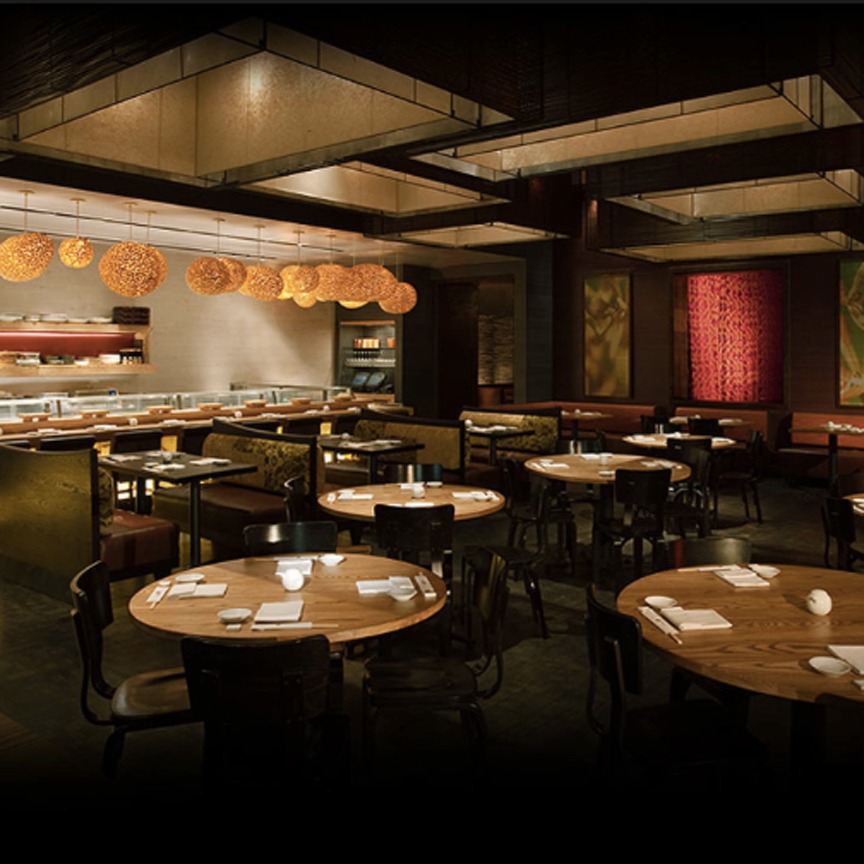 Matsuhisa
MATSUHISA---this was NOBU'S first restaurant and where he became famous. Even though he has restaurants all over the world, he is quite frequently here. You will have the best Japanese food ever, the freshest sashimi and incredible service. Reservations are a must unless you go early or late. They are open for lunch. http://www.nobumatsuhisa.com/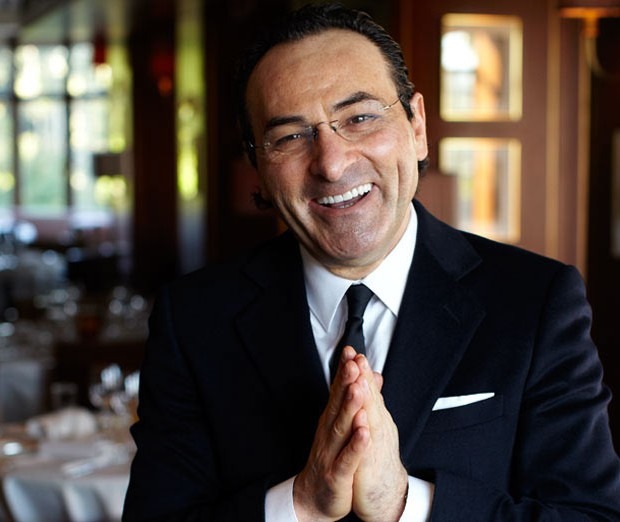 Dimitri Dimitrov
SUNSET TOWER BAR---we like going here---it's like a club and great to know the maître d', DIMITRI. He never forgets a face or a name and it's a place to go to have a festive evening with friends and have great comfort food. You will definitely see stars here if that is your goal. http://www.sunsettowerhotel.com/restaurants-and-bar/tower-bar/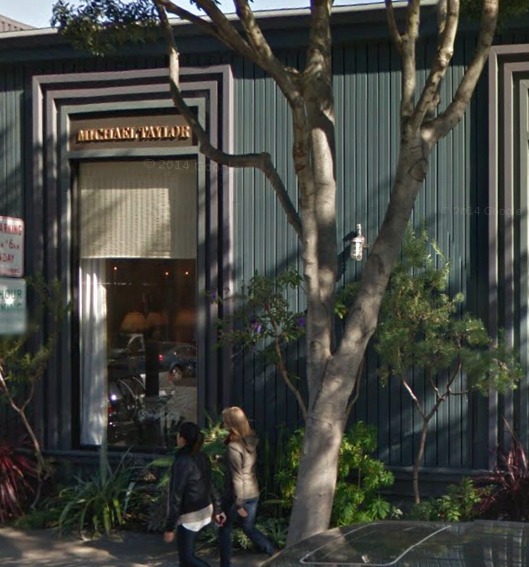 Michael Taylor Showroom in San Francisco
San Francisco--- Fortunately, I go to San Francisco to visit our showroom there. We have recently moved to the fabulous Michael Taylor Showroom located in the heart of the San Francisco Design District.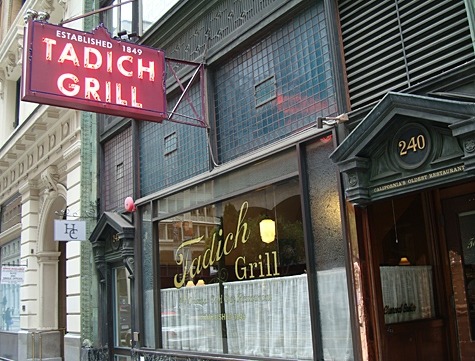 Tadich Grill
TADICH GRILL----by now you can probably tell that I like old school places---places like Tadich that have "Air Conditioned" still written on the window and "established in 1849". It's in the financial district just down Knob Hill----if the weather is good, take the short trolley ride from the top of the hill. They don't take reservations, but one of my favorite things is to sit at the bar while waiting just to talk to the bartenders who have been there forever. SOME of the food is good---order fresh crab salad and, I'm sorry to say, anything fried. This is not fine dining and I would only go there for lunch, but I never miss going there when in SF.http://www.tadichgrill.com/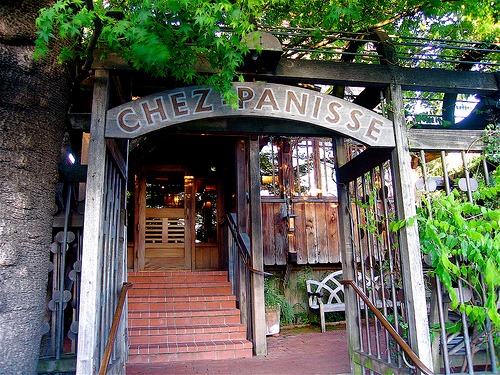 Chez Panisse
CHEZ PANISSE---We have been going over to Berkeley since Alice Waters opened her very original restaurant in the late '70's----it was one of the first, if not the first, true farm to table dining experiences. It's very casual but reservations must be made months in advance, so if you know you are going to SF, by all means, visit Alice. http://www.chezpanisse.com/reservations/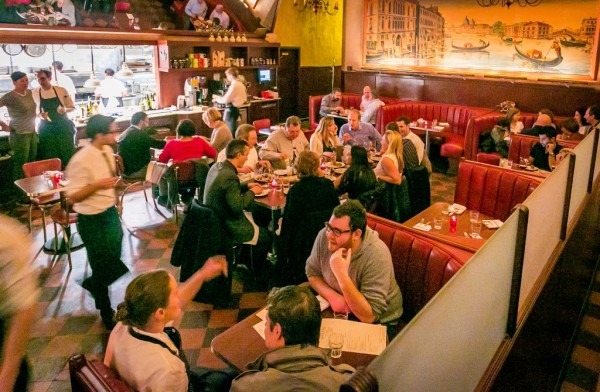 Tosca Café
TOSCA---This was a classic bar for years with Sean Penn as one its major customers. After being around for decades, the owner was about to close so Penn stepped in and brought in Ken Friedman of the Spotted Pig in New York. They restored it---in fact, left the old juke box that had been there forever, and created a top notch restaurant that was named one of the top 10 new restaurants in the U.S. by Bon Appetit last year. They do take reservations and the food is wonderful---no wonder, a former chef from Chez Panisse, April Bloomfield is at the helm. http://toscacafesf.com/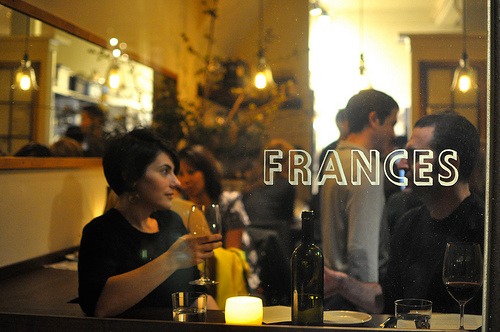 Frances
FRANCES---named after her grandmother, Melissa Perello opened her own tiny restaurant in the Castro after working in several well known places. She has won a Michelin Star for her efforts at Frances. http://www.frances-sf.com/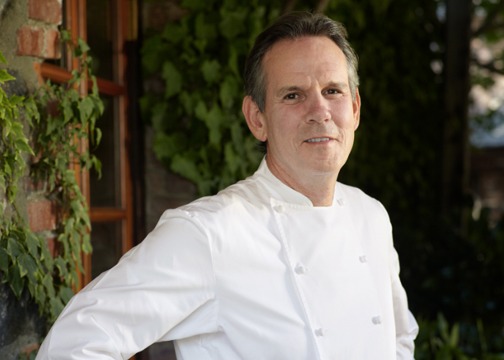 Thomas Keller
THOMAS KELLER---How can I write about San Francisco and not mention the Napa Valley? Bouchon and French Laundry are two of the best restaurants anywhere. Thomas Keller is at the top of his game and runs his restaurants with a precision matching no other. Since it's a 45 minute drive, take a couple of extra days, stay at Meadowood and enjoy! http://www.thomaskeller.com/yountville-california/bouchon-bistro
So, on this cold February day (in most places), dream on about all the places to love in Cali. And, perhaps, plan your next trip there soon!