Fall 2020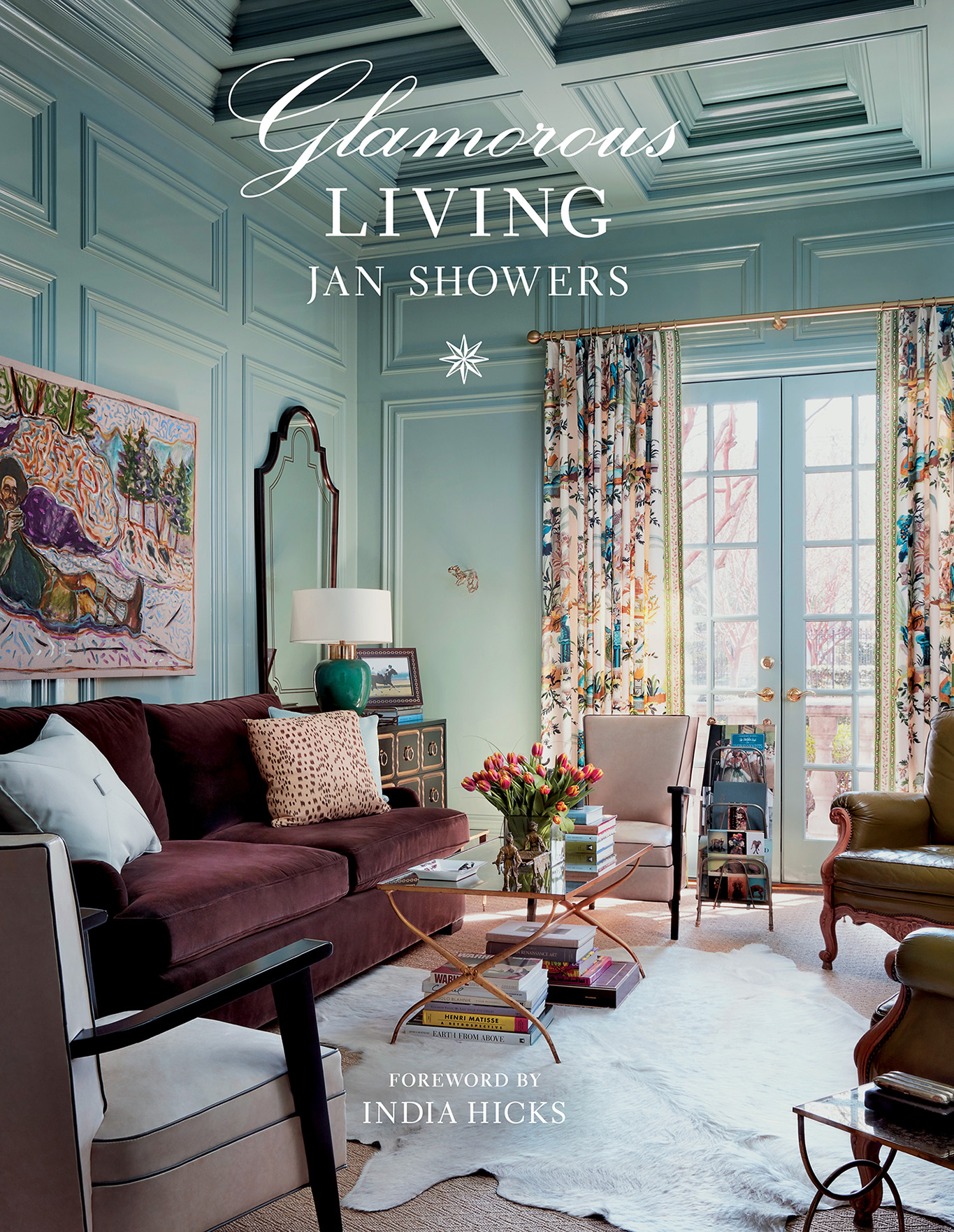 Even though we are all living quite different lives this fall due to COVID-19, there is still much to look forward to that we can enjoy. I was recently asked why I felt hopeful about the future.
Optimism is a part of my DNA to begin with. I knew there were several things this fall that we can all enjoy. We can read all the new books that are published in the fall and we can attend the Inaugural Kips Bay Show House in Dallas because it is highly controlled for social distancing/mask requirements.
The other exciting news is that we fortunately bought a large container of antique and vintage pieces in early March this year that finally arrived the beginning of July from France. Our website www.janshowers.com is now transactional. So it's easy to either come by the showroom and see the items in person or shop online.
GLAMOROUS LIVING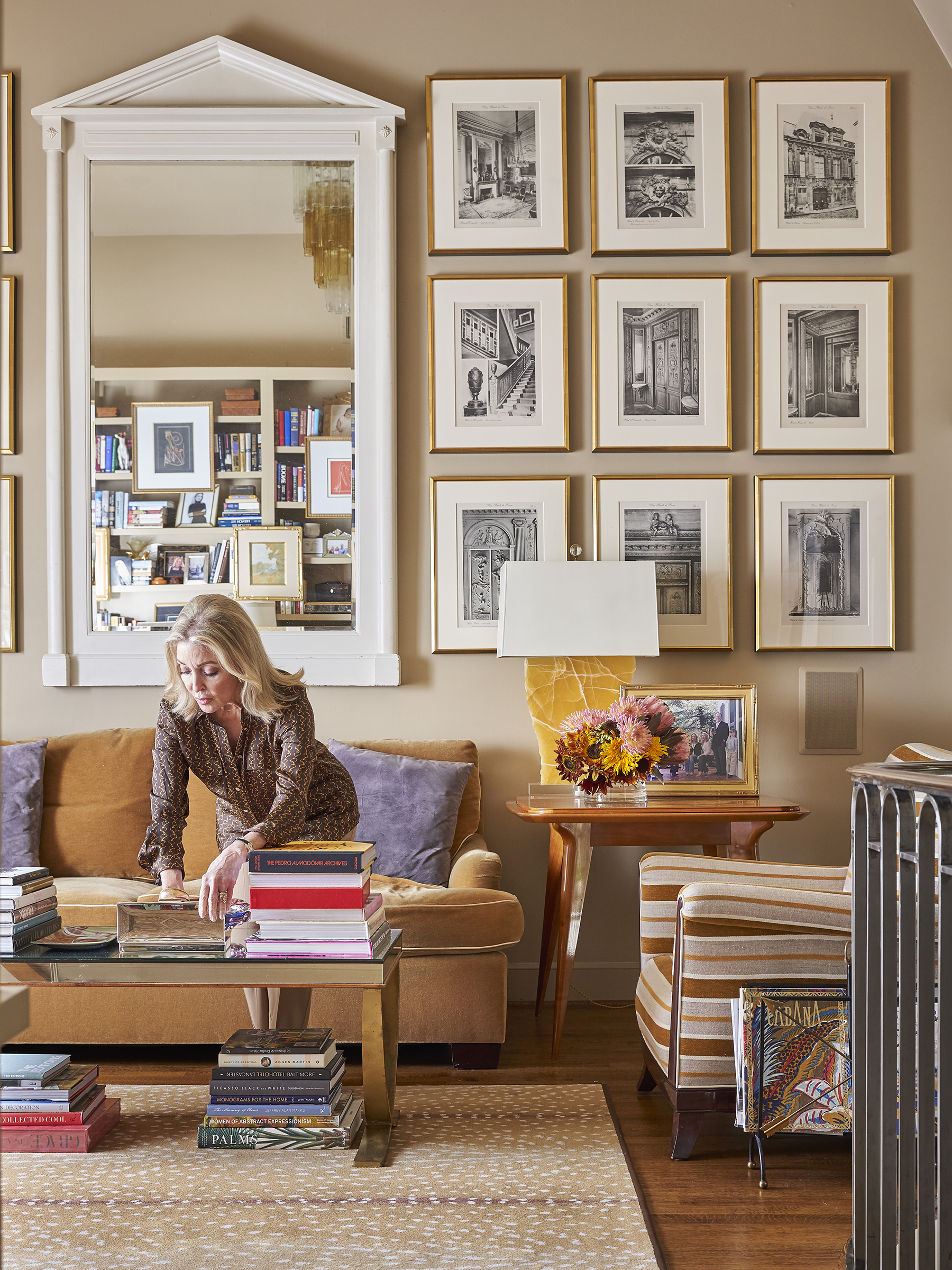 I am so excited to tell you about my third book that is being released by Harry Abrams this month. Its chapters are divided into rooms similar to my first book, Glamorous Rooms---the big difference is that in addition to over 200 never before published images of interiors from across the U. S. to London, there are lifestyle images throughout the book of my family and me.
I am so honored that my talented and good friend India Hicks wrote a delightful Foreword for Glamorous Living.
All of my clients lead glamorous lifestyles but they want a relaxed and effortless environment in which to live. That is what Glamorous Living is all about! You can order a signed copy directly from me on my website. Pre-Order a Signed Copy
Here are a few of my favorite images from Glamorous Living: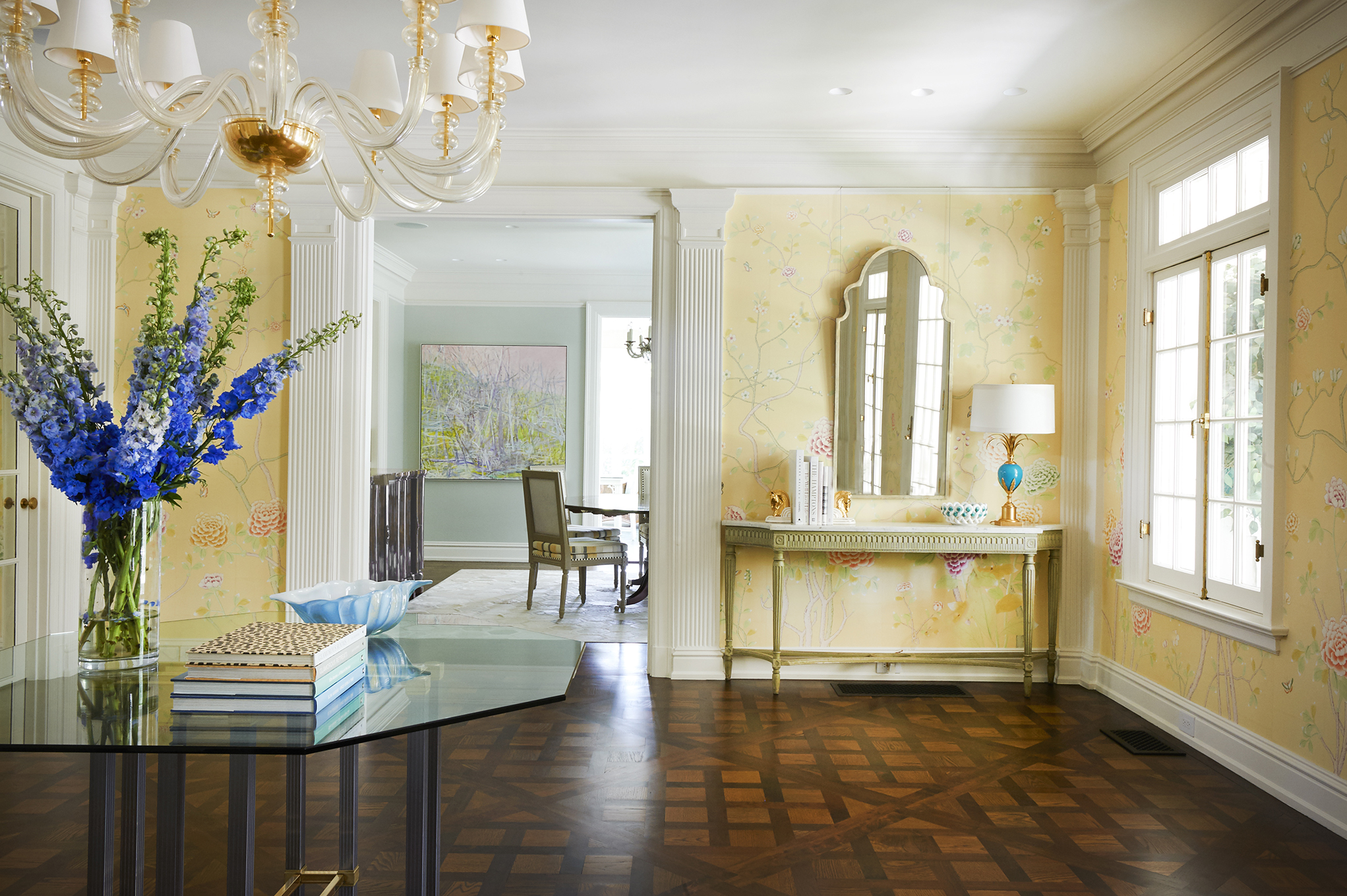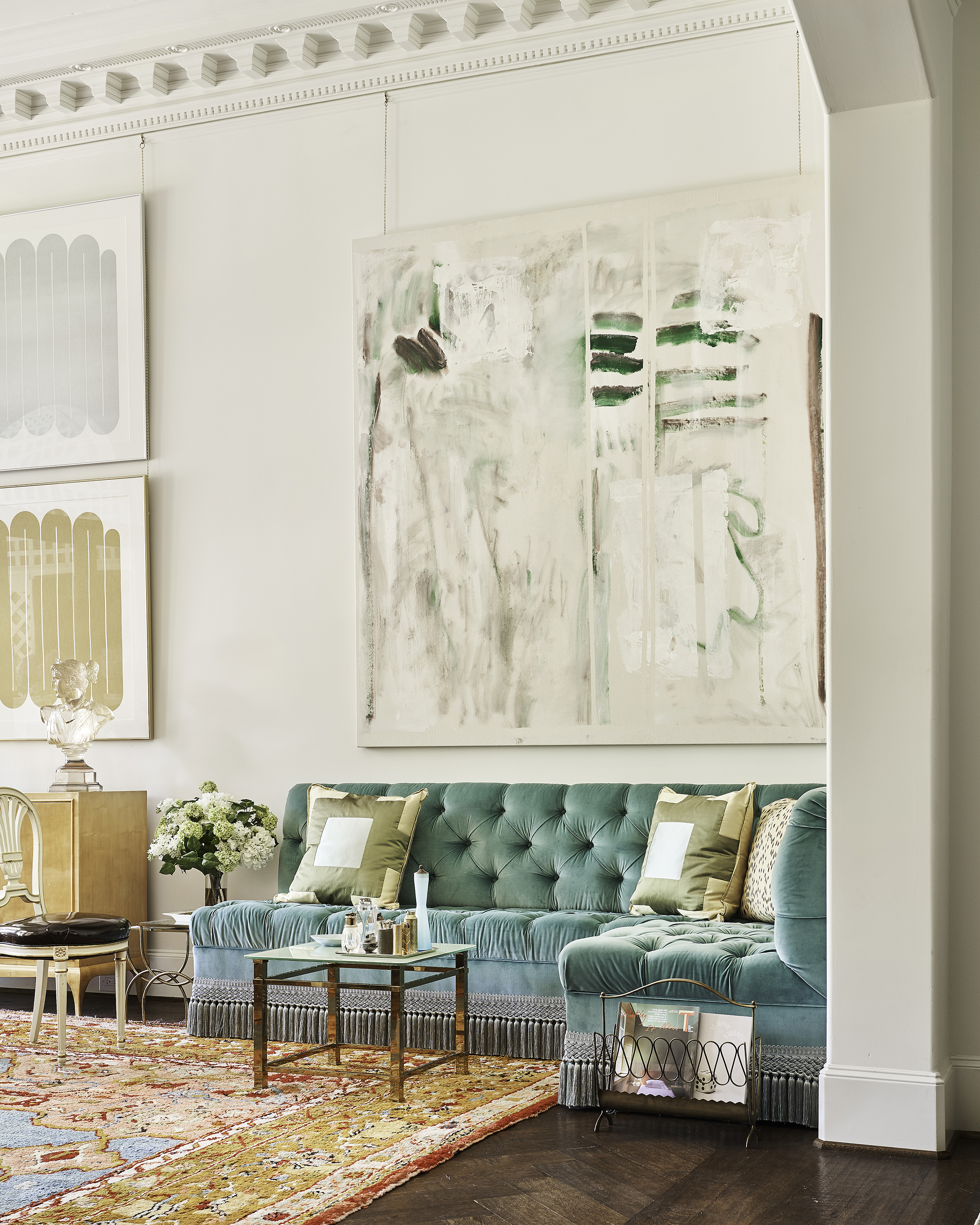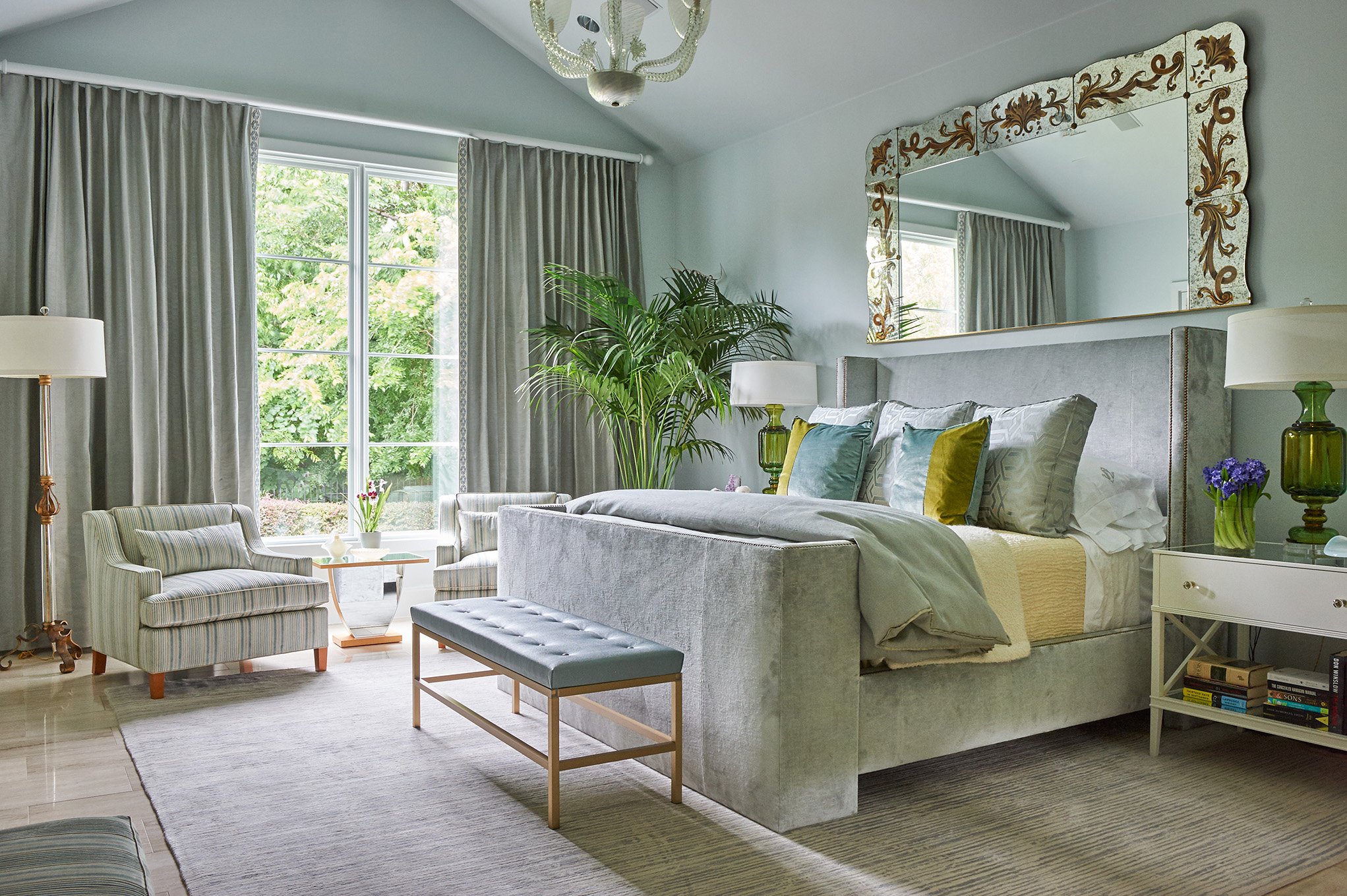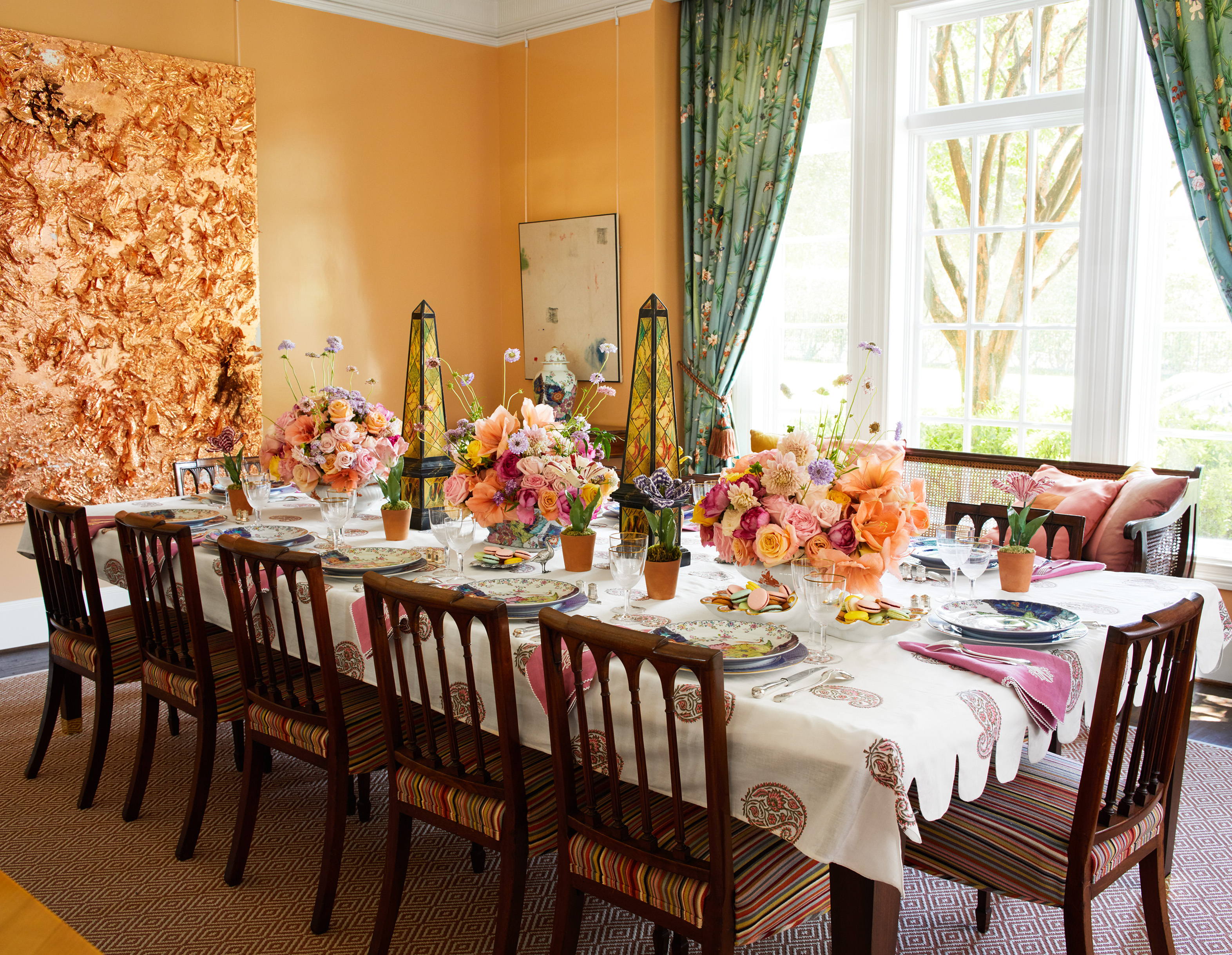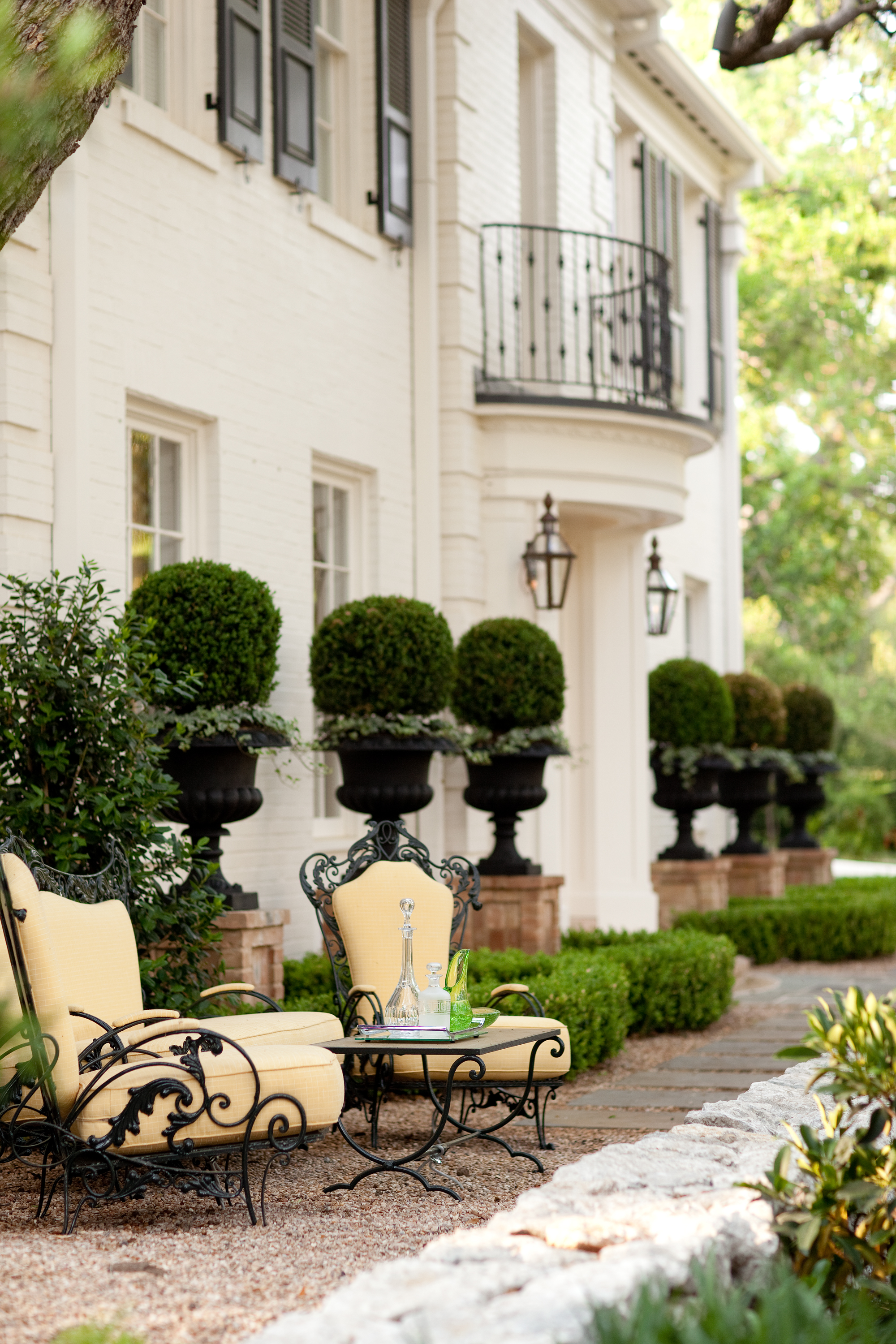 KIPS BAY SHOW HOUSE DALLAS
Those of you who love interior design probably know about the famous Kips Bay Show House that has taken place in Manhattan over the past 40+ years. It is on most designer's schedules for the year as a never miss event. Only the top designers are chosen to design a room in a lovely townhouse on the Upper East Side. Kips Bay Boys and Girls Club is the beneficiary.
Late last year, I received a phone call from my friend, Christopher Peacock, who is on the board of Kips Bay. He wanted me to co-chair Kips Bay in Dallas with him. I was so thrilled that Kips Bay chose Dallas as their third and last show house—Palm Beach is the second one--- that I immediately said yes. I write about this now because I have spent most of this year working on this projects with a wonderful committee—Jean Liu and Chad Dorsey, and, of course, Nazira Handal, Director of Special Events & Corporate Partnerships for Kips Bay.
We were fortunate to obtain a lovely property in Old Preston Hollow on Woodland because of the generous owners. There were over 100 submissions from designers from all over the country---the most submissions ever for any Kips Bay Show House! From those submissions, the Dallas committee and members of the New York board chose 26 designers. Texas designers are well represented from Dallas, Ft. Worth, Austin, Houston and San Antonio. Then we have accomplished designers from all over the country---New York, Los Angeles, San Francisco, Oklahoma City and Charlotte, NC.
The beneficiaries are: Crystal Charity Ball, Dwell with Dignity and Kips Bay Boys and Girls Club---all charities that benefit children. The show will open on September 25 and close on October 25. Every precaution will be taken throughout the events due to COVID-19. Masks will be required and the number of people in the house at one time will be limited.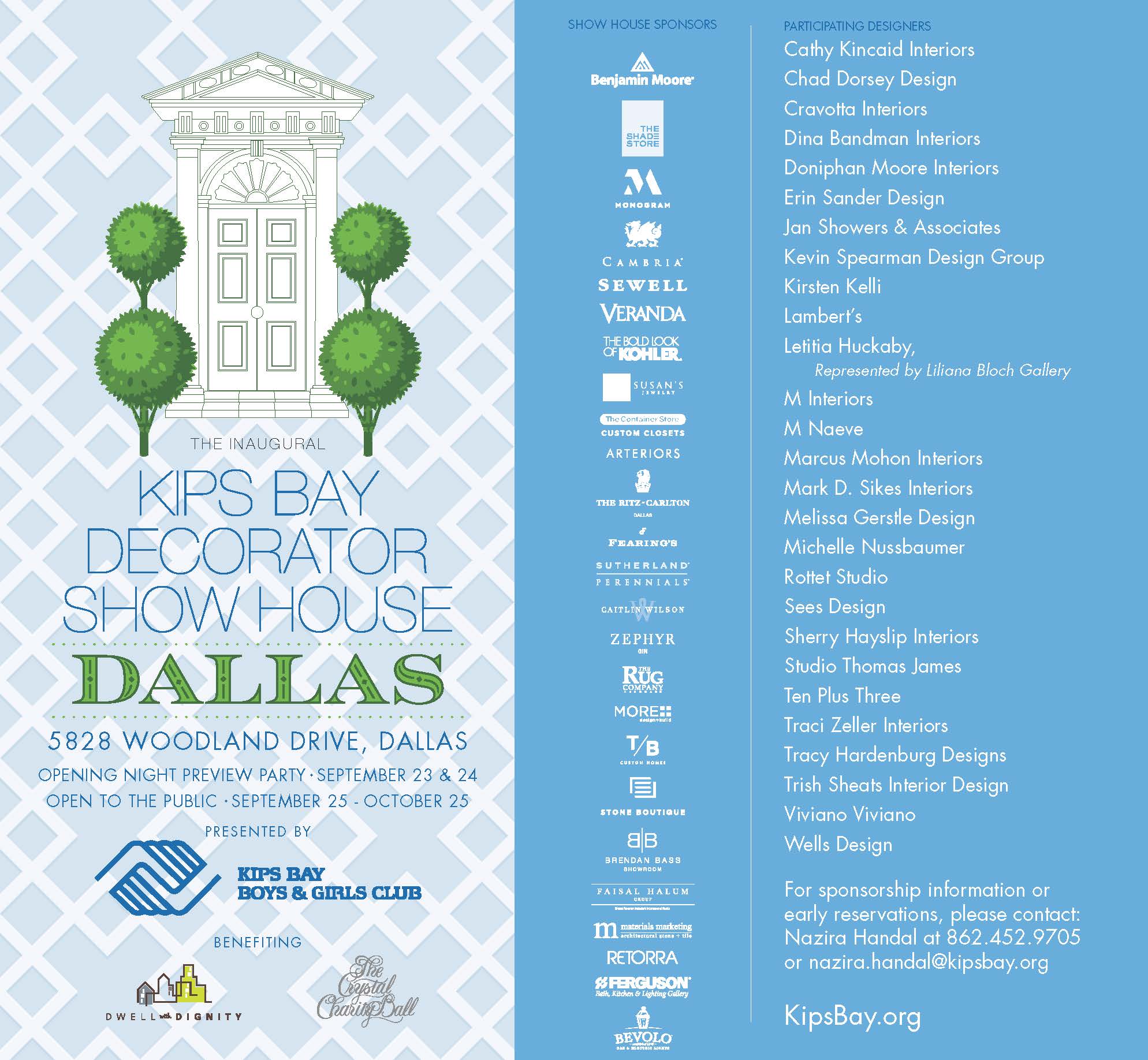 A LADY'S STUDY
We were very fortunate to be assigned to the study, which is architecturally one of the best spaces in the house and it has been an extraordinary opportunity designing a room for the Show House.
So, imagine a room of one's own with a mix of antiques, vintage and modern that Jackie Onassis might have had in one of her homes—elegant, comfortable and luxurious - a place to get away to write notes or listen to music or read a book - that was my inspiration for A Lady's Study.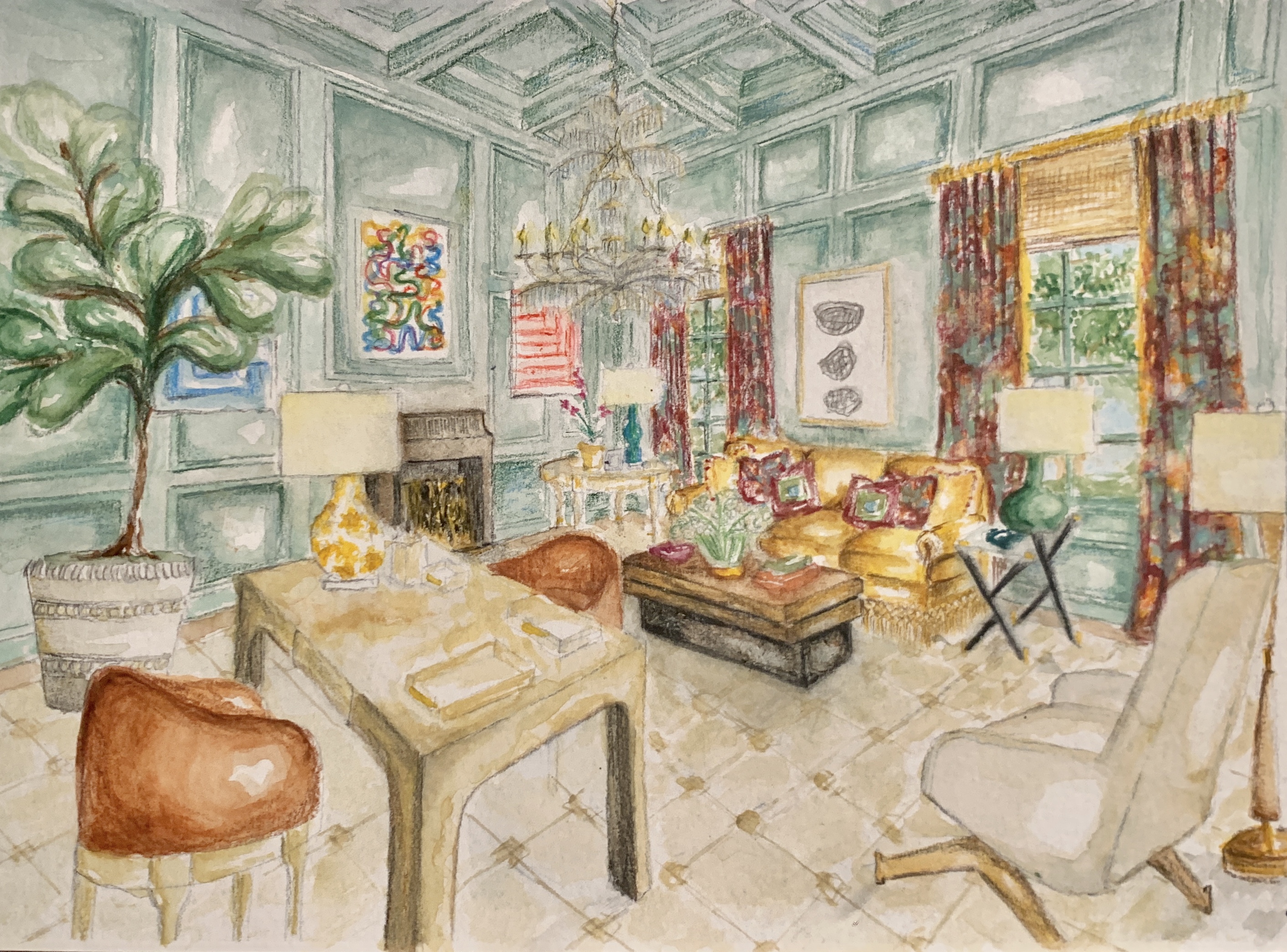 Rendering by Elaina Fagan, Design Associate at Jan Showers & Associates


NEW SHIPMENT FROM EUROPE AT JAN SHOWERS & ASSOCIATES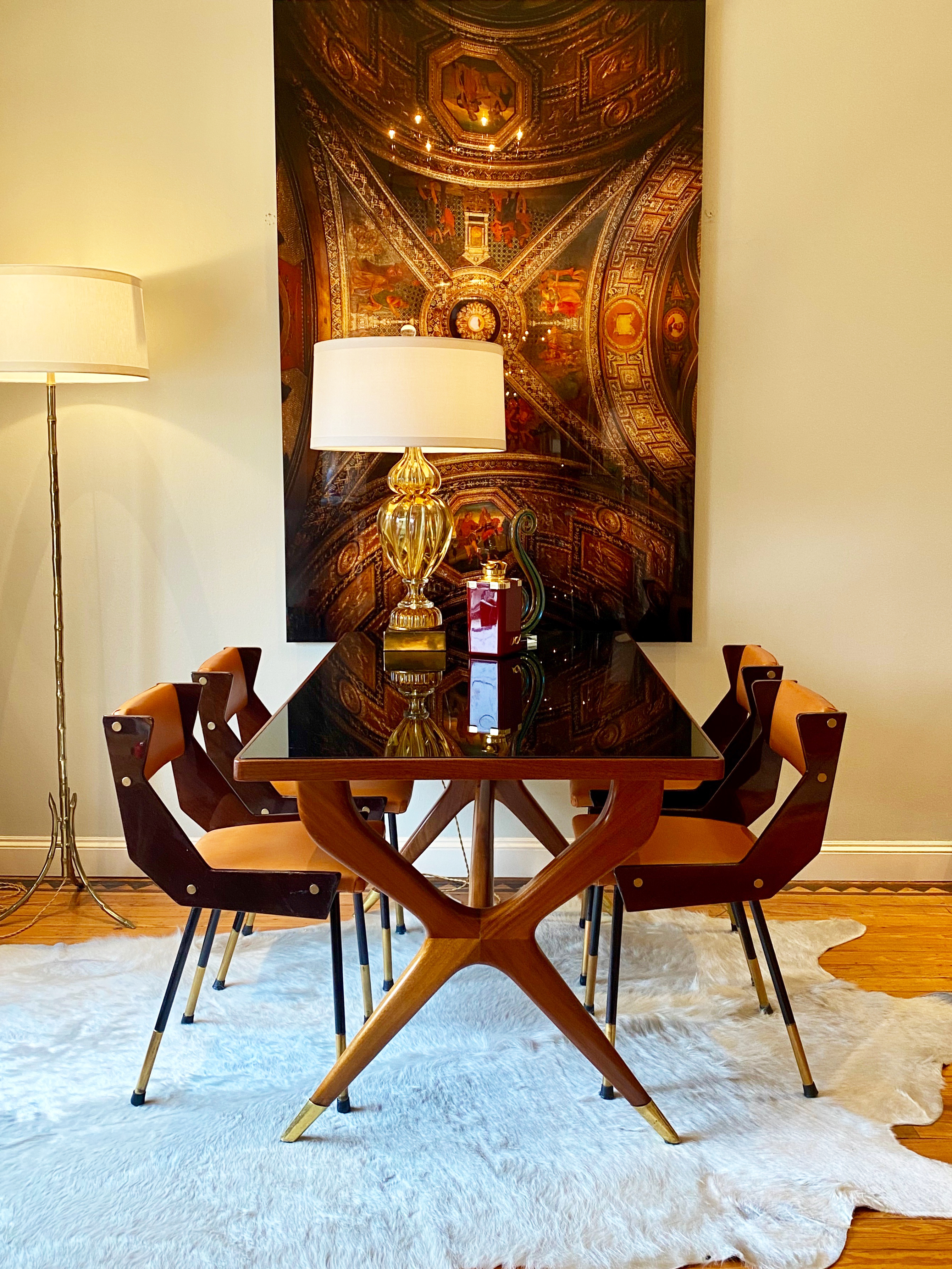 We were lucky to travel to Europe before the travel ban and before the virus became so widespread although we did return a week earlier than planned. In spite of cutting the trip short, we were able to buy a 40 ft. container.
The good news is that we now have the shipment in the showroom! Shop the shipment online My website is now transactional so if you do not live in Dallas or just want the convenience of shopping online --- now you can.
Here are a few of my favorite pieces: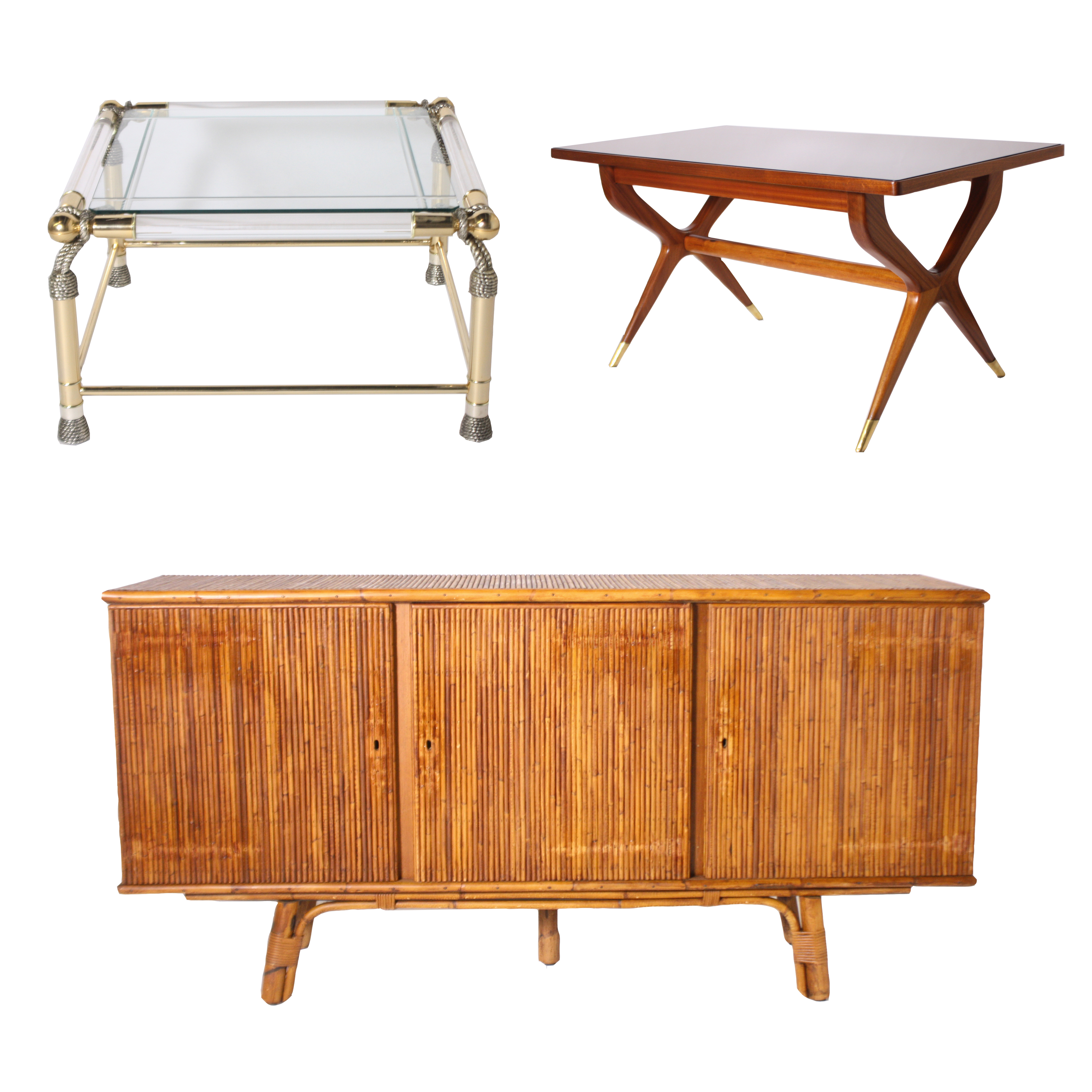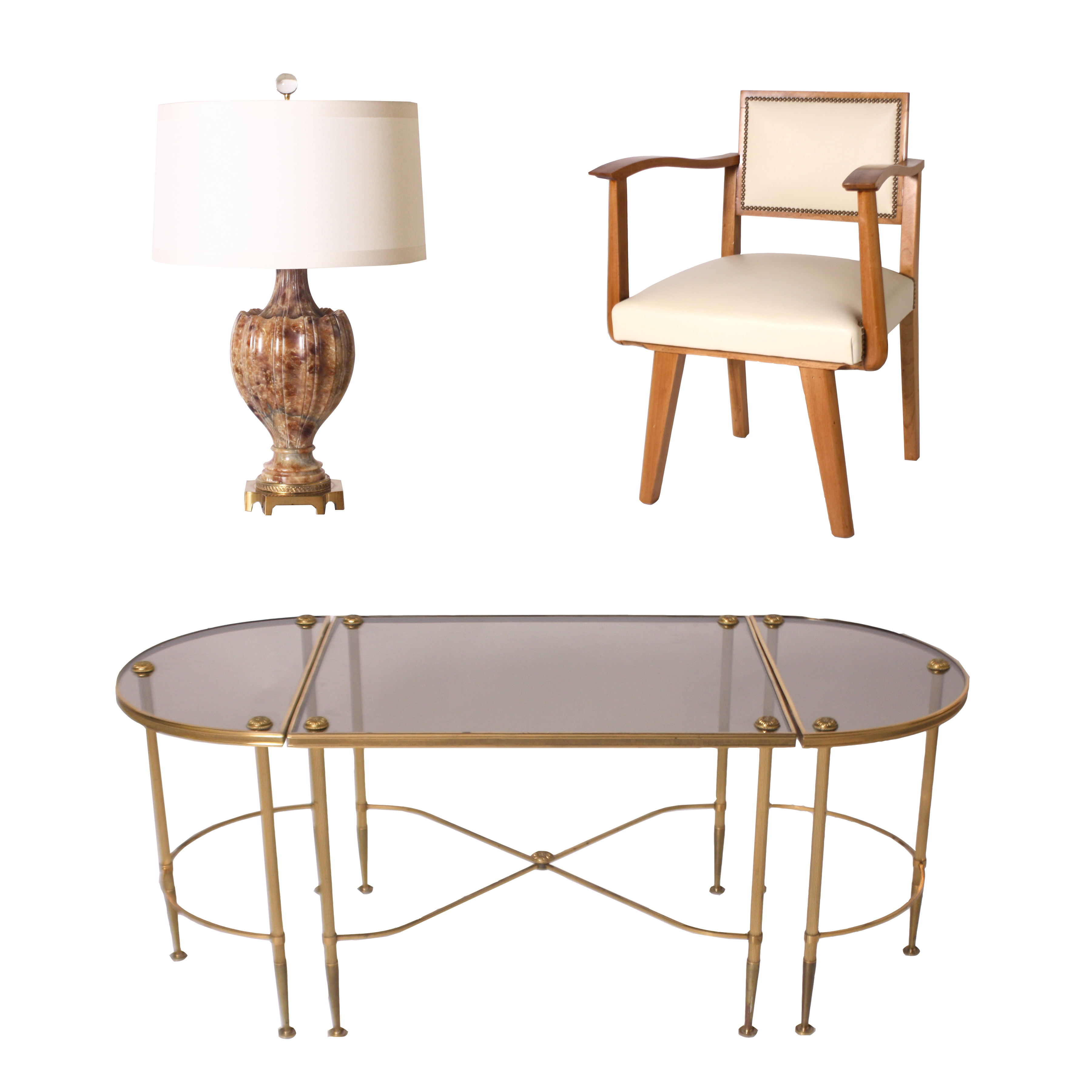 Here's to a wonderful and quite unusual fall!
Warmest Wishes,