Glorious fall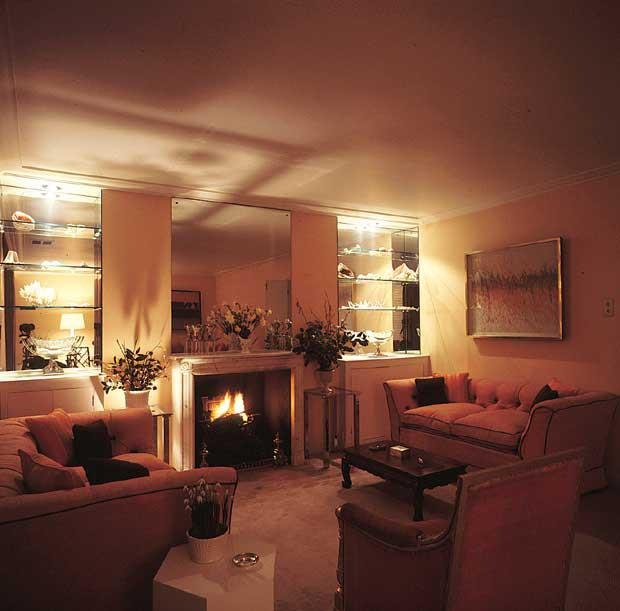 Room Designed by David Hicks
I was looking back at my Notebooks from the past few years written in September and they all have to do with my love of the fall season in one way or another.
Here's what I'm looking forward to THIS fall!
Big Tex
I know some of you are going to be surprised at this one, but I am really looking forward to a morning at the Texas State Fair. It's a Texas institution --an Elvis movie with Ann-Margaret was even made about it, AND on the fair grounds in Dallas! It's difficult to explain why I like it without going into my childhood, which I won't bore you with, but as an adult, I so appreciate the beautiful Art Deco buildings, the Cotton Bowl, which holds many memories of Texas/OU games, and, of course, the world famous Fletcher's CORN DOGS. Yes, I do love them and will eat 2 if I can (only at the Fair).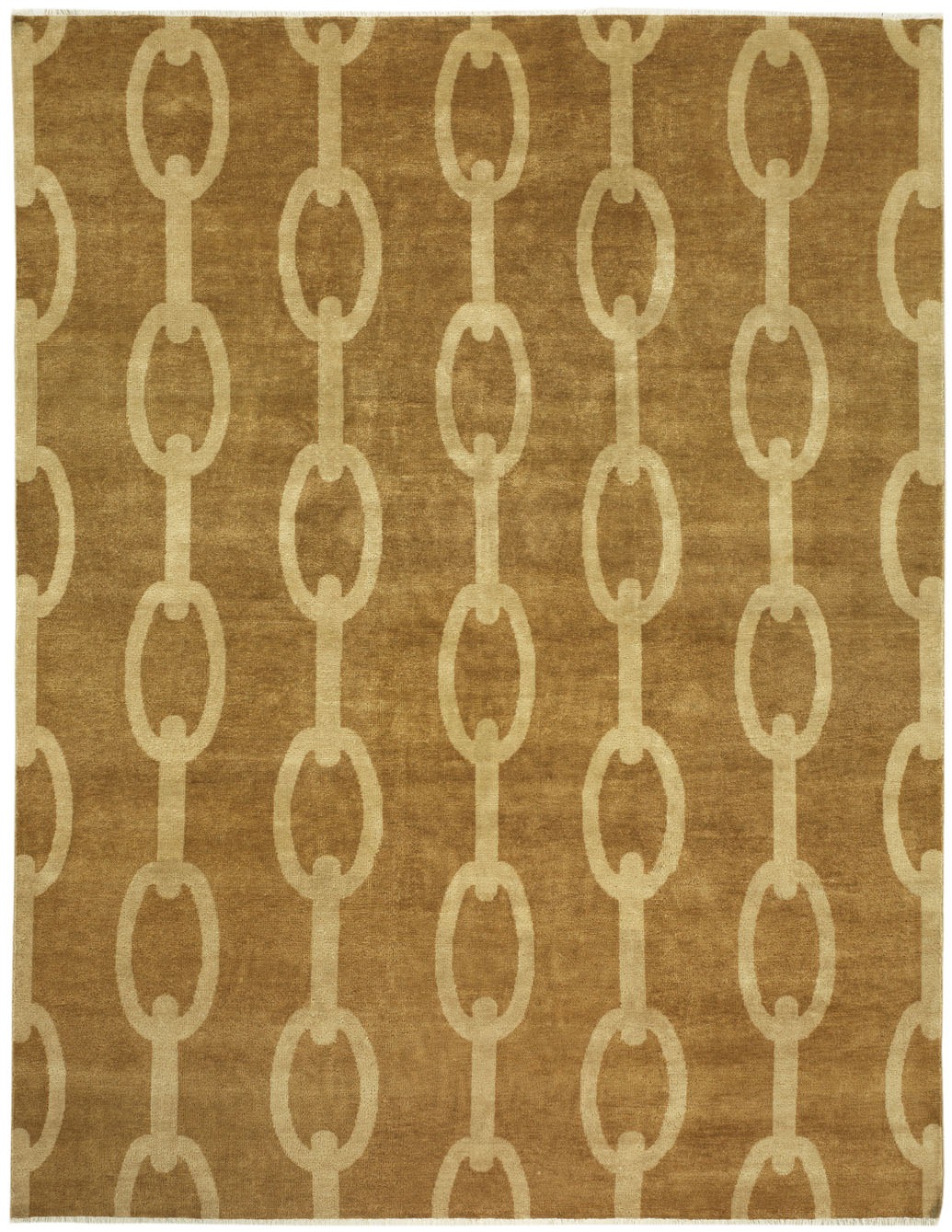 Chain Oushak for Moattar
This fall, we are debuting the rug collection we designed for Moattar, a wonderful family owned company from Atlanta. I am delighted with this collaboration and looking forward to introducing the rugs with my good friends, Andrea and Jason Moattar. The rugs are a modern take on Oushak rugs, and will be introduced in 5 styles in 2 colorways each.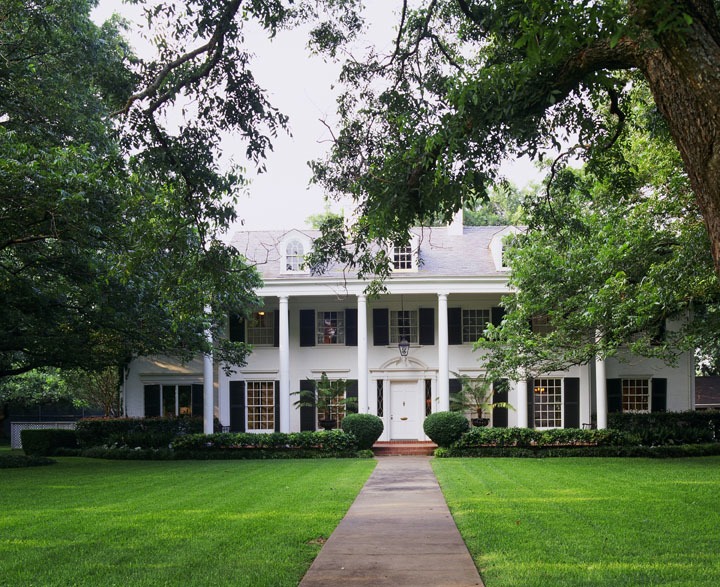 Our Family Home
Fall is a time when Jim and I love to spend weekends at our house in the country which is only an hour or less (depending on how fast I drive) from Dallas. There is nothing better than going on walks in the mornings in the fall and sitting by the fire reading or watching movies, or writing.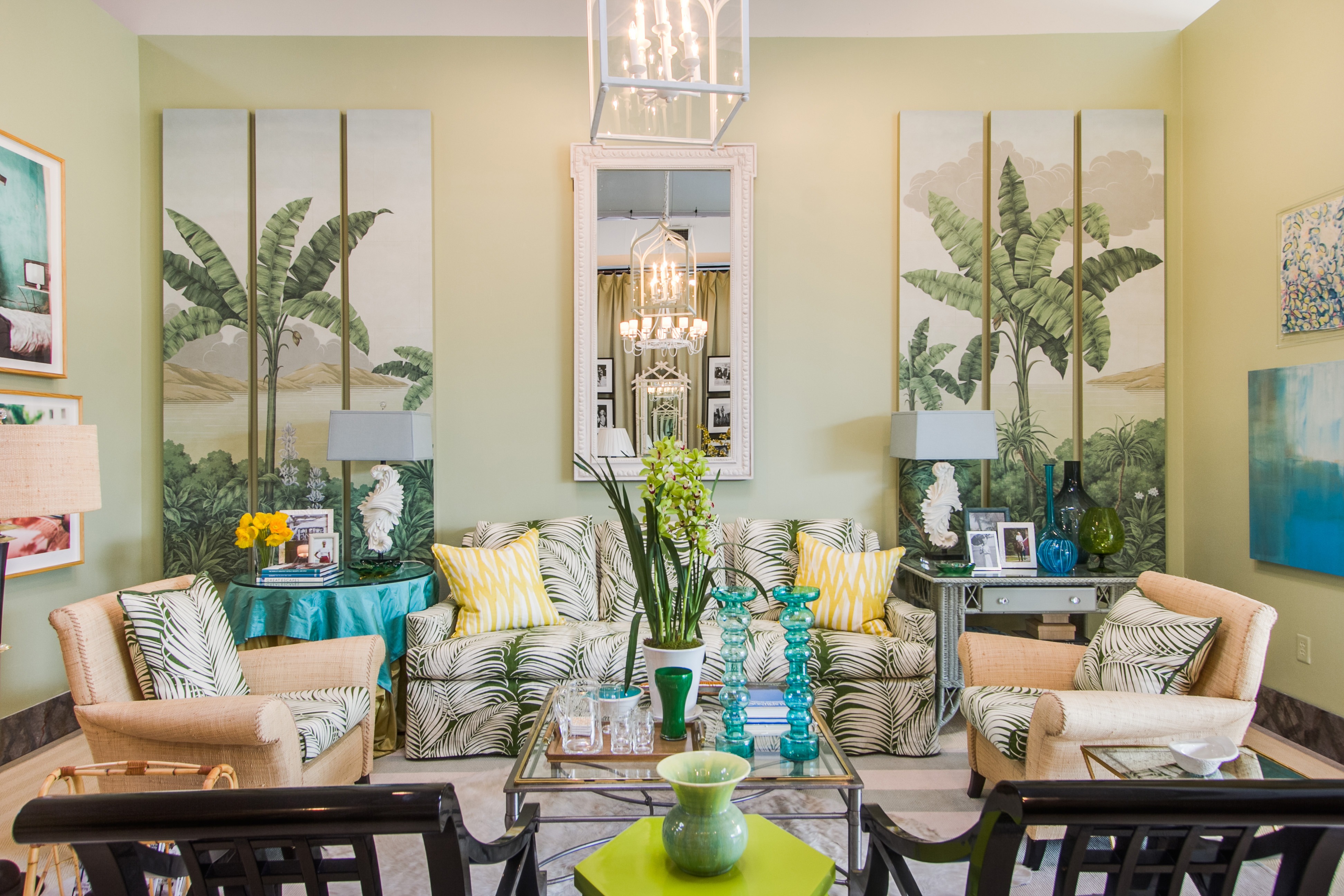 Our 2014 Thrift Studio Vignette
DWELL WITH DIGNITY'S big event called THRIFT STUDIO is held each year and the vignettes keep getting bigger and better. This years Thrift Studio is the evening of October 9th at the Dallas Design Center. EVERYTHING in each vignette is for sale with wonderful items donated by major trade showrooms, designers and retail stores. All proceeds go directly to create lovely spaces for families who are homeless and deserving. Dwell with Dignity simply does incredible work. To see what they do, go to http://www.dwellwithdignity.org/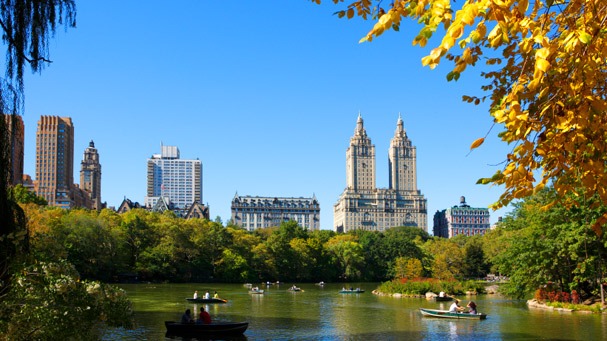 New York Skyline from Central Park
Jim and I go to New York at least once and usually twice in the fall---this year is no exception. I am particularly looking forward to working with my friends at Kravet on my new lifestyle collection for them that will debut a year from now under the KravetCouture label.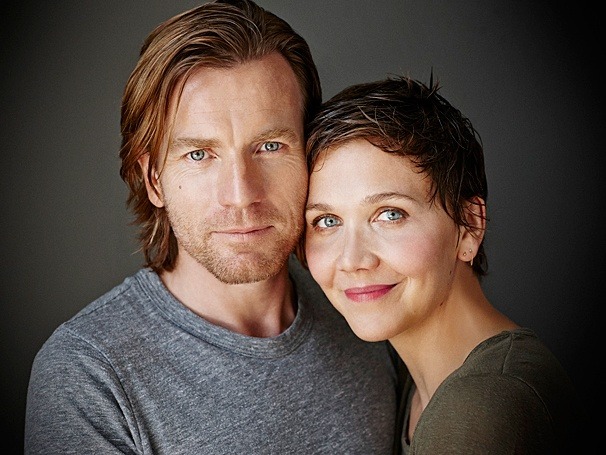 Ewan McGregor and Maggie Gyllenhaal
We are seeing THE REAL THING with Maggie Gyllenhaal and Ewan McGregor in New York at the Roundabout and I cannot wait! They are two of my favorite actors. If you haven't seen McGregor in Salmon Fishing in the Yemen and The Ghost Writer, and Gyllenhaal in anything she's acted in, then you are in for a treat. AND, it's a Tom Stoppard play, which we've seen before, but simply had to see again with these two actors.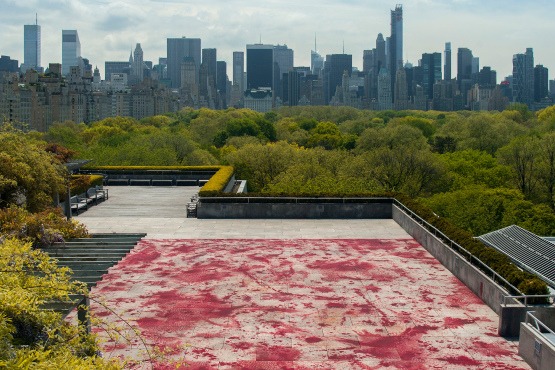 Metropolitan Museum of Arts
Traditionally, there are wonderful museum shows in the fall. This fall I cannot wait to visit the THE ROOF GARDEN COMMISSION at the Met in New York---I was not able to go in the spring---just missed the opening, so will go before it closes November 2. Dan Graham's installation along with Gunther Vogt's landscape architecture should be extraordinary.
If you are in New York before October 9, don't miss ALIBIS: SIGMAR POLKE 1963-2010 at MOMA in New York. Several art critics have called it one of the greatest shows MOMA has mounted in decades. MATISSE: THE CUTOUTS will open here this fall and is a must see if you are a Matisse fan.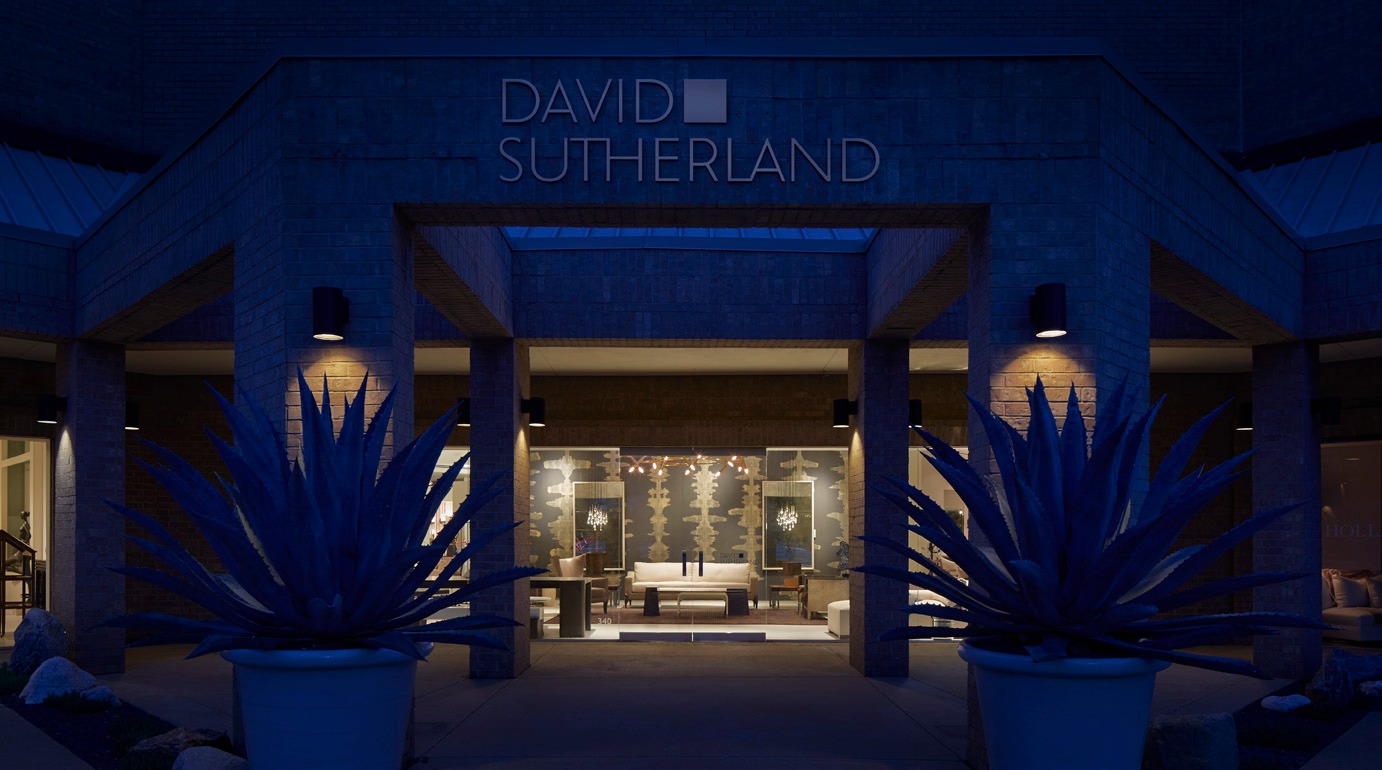 David Sutherland Dallas Showroom
DAVID and ANN SUTHERLAND are having a big soiree this fall to showcase their beautifully redone showroom. I know it will be fun and am so anxious to see all of the displays. Of course, we are getting the Jan Showers Collection space spruced up for the big event!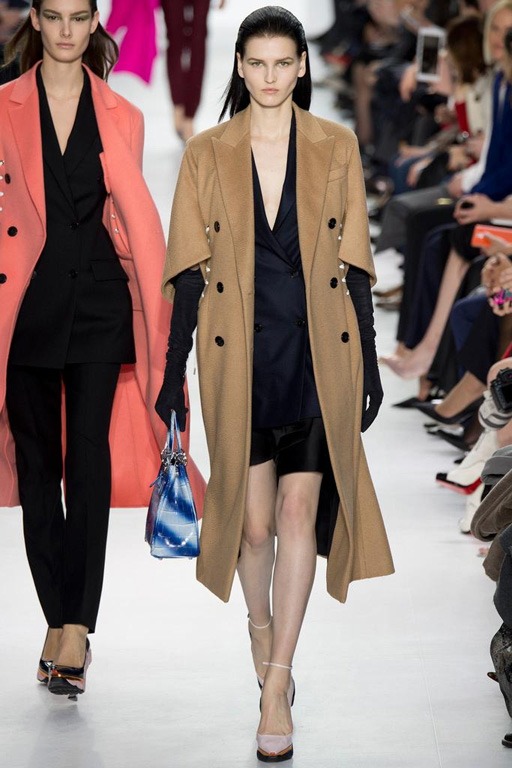 Fall 2014 Christian Dior
Fall clothes are my favorite---maybe it goes back to shopping for clothes with my mother at Downtown Neiman's in Dallas every year. Those are great memories---having lunch in the Zodiac with the glamorous models coming by our table and there was actually a RUNWAY---I wish they still did that!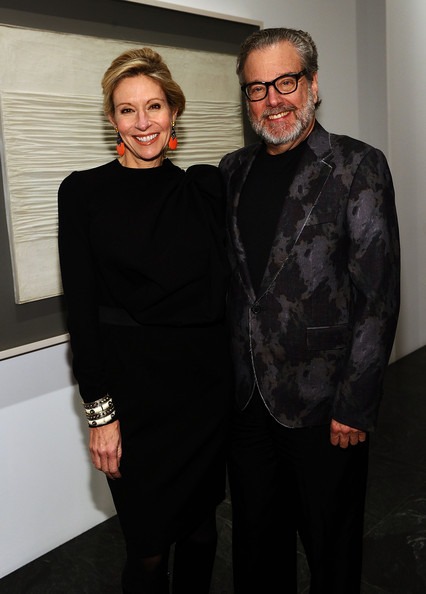 Cindy and Howard Rachofsky

Two X Two benefitting the Dallas Museum of Art and amFAR is my favorite charitable event of the year and it occurs every fall the last weekend in October. Our dear friends, Cindy and Howard Rachofsky, know how to throw a party like no one else! AND, the proceeds --over $5mm last year-- go to these two deserving non profit organizations. To see the art that will be auctioned that evening go to http://twoxtwo.org/catalogue/2014-2/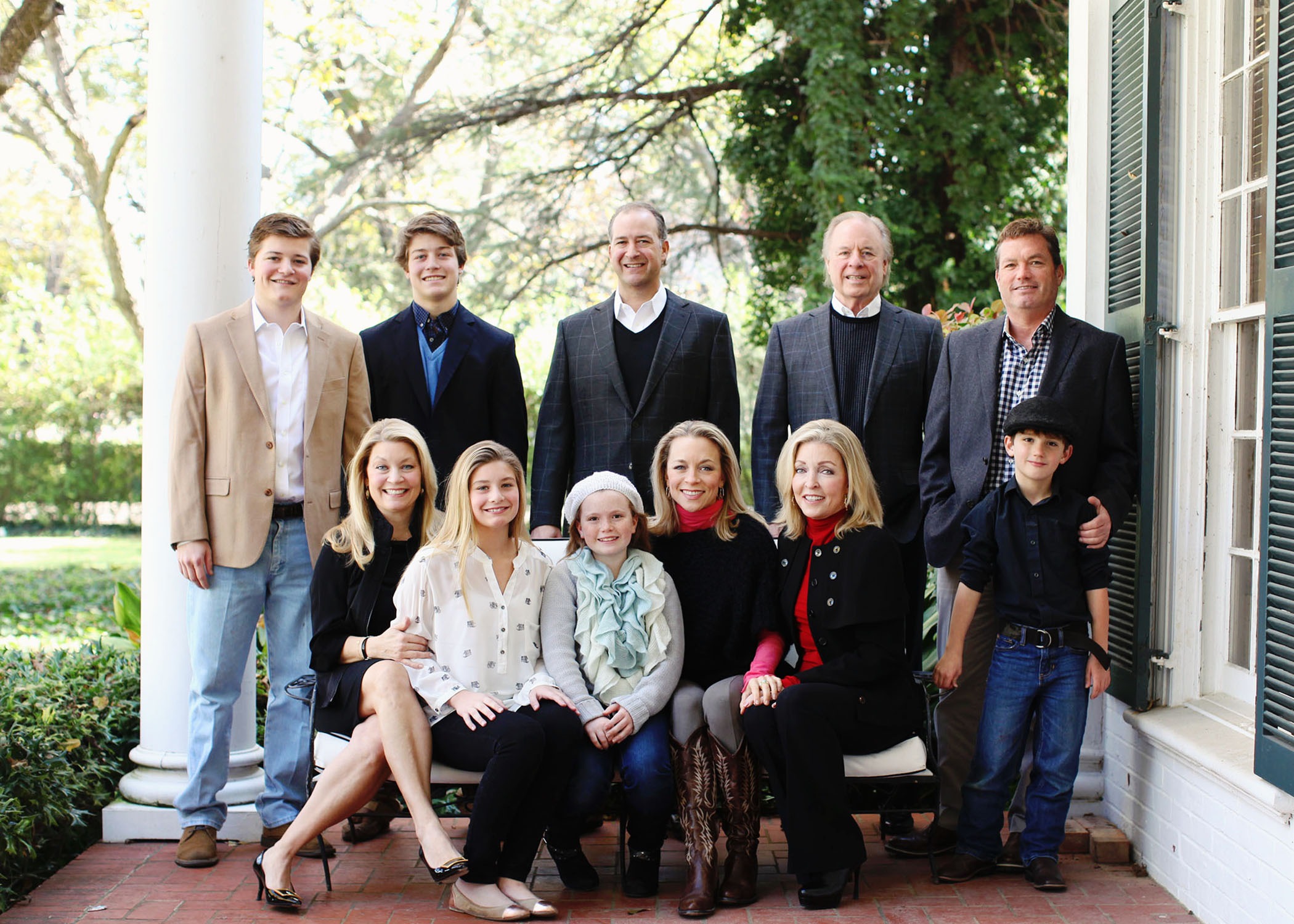 Our Family Gathering Thanksgiving 2013
Thanksgiving---we have the entire family at our house for my favorite holiday of the year. I cook the turkey and dressing with a little help from Gigi, our house manager and amazing cook, and the day after, we usually have our Christmas card photo taken.
Well, that pretty much takes us to the end of fall---hope each of you have a magical one and enjoy this special time!
Warmest regards,