Home
HOME----WHAT IT MEANS TO ME DURING THIS CRISIS.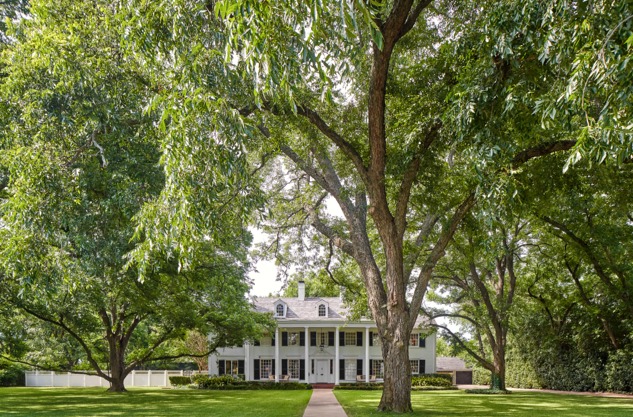 We will all get through this together---I think about what my mother and father went through in their lifetimes---the Great Depression and then WWII. This is the closest I have come to either of those events. We are homebound and I feel so fortunate to have a home I love and one that is comforting to me and my husband.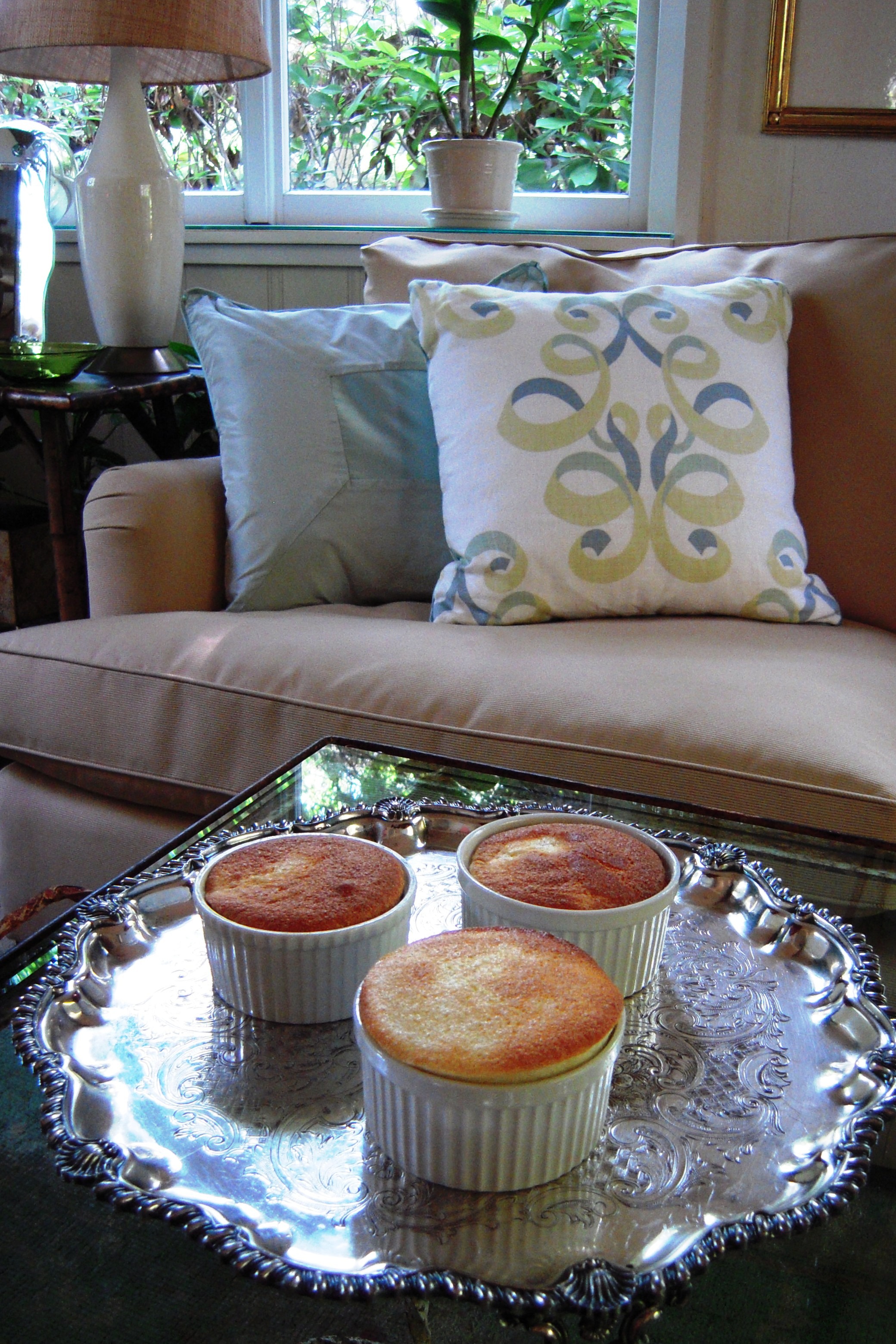 COOKING
We are doing a lot of cooking for ourselves these days for a change—recipes that have been in my family for years. Here are a couple of old school, comfort food recipes that are quick and easy:
SPICY SHRIMP
1 lb peeled and deveined shrimp
1 shallot, thinly sliced
2 T. Siracha sauce
4 T. toasted sesame oil
1 T. sugar or maple syrup
Salt to taste
Mix 2 T. toasted sesame oil, 2 T. siracha sauce, 1 T. sugar or maple syrup in a large bowl. Add the washed, peeled and deveined shrimp to this and stir enough to cover the shrimp.
Saute, not brown, the sliced shallot in the other 2 T. of sesame oil in a large pan, then add the shrimp and mixture to the pan and cook for 5 minutes or until shrimp is done over medium heat (you don't want shrimp to brown).
Serve over brown or white rice and with stir fried bok choy or a simple green salad.
You can vary the spiciness by adding more sugar---it is a spicy/sweet taste---I like mine spicier. Serves 3-4 people
LEMON SOUFFLE
Preheat oven to 350 degrees
1 cup sugar
3 T. flour (use Cup 4 Cup if you are gluten free)
1 c. milk or lactaid
Juice of 1 large lemon
2 eggs, separated
½ t. salt
Mix sugar, flour and salt. Stir in milk gradually then add lemon juice and slightly beaten egg yolks. Beat egg whites until stiff with mixer and fold into mixture. Bake for 30-35 minutes depending on your oven in small 4" oiled ramekins in a pan of hot water that is about ¾" deep. Serves 4 or 5. Serve immediately (but they are still delicious later).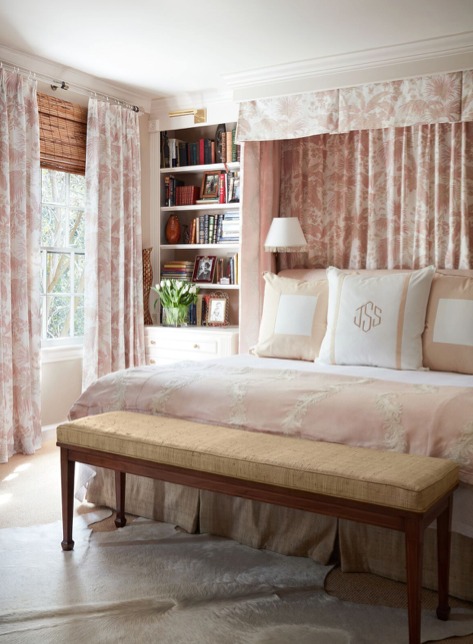 BOOKS
I'm an avid reader---this is a great time to read books that you haven't had time to read. Keep them close by your bed. Biographies are wonderful for their inspirational value---I have found that at the most trying times of life, reading about another's life feels so supportive.
Good fiction is the best form of escape I know but can also help us through tough times. So here are a few in each category, both old and new, to try during this difficult period—I am also categorizing them as to whether they are inspiring or escapist.
FICTION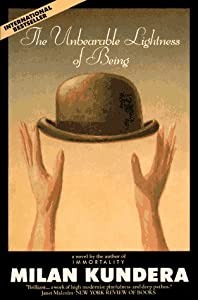 THE UNBEARABLE LIGHTNESS OF BEING by Milan Kundera—inspiring and uplifting
THE ENGLISH PATIENT by Michael Ondaatje—inspiring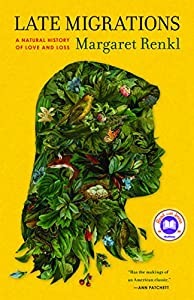 LATE MIGRATIONS by Margaret Renkl—inspiring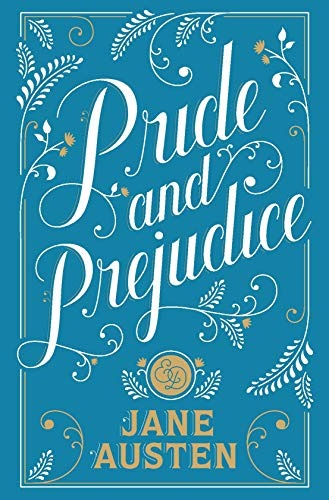 PRIDE AND PREJUDICE (or any Jane Austen novel) –Escapist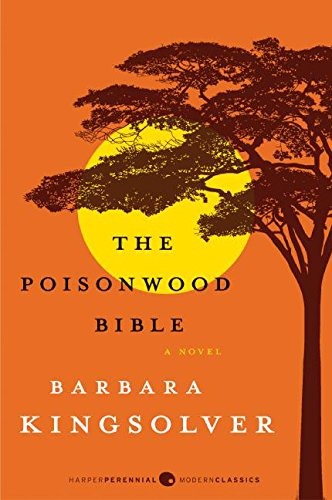 THE POISONWOOD BIBLE by Barbara Kingsolver—Inspiring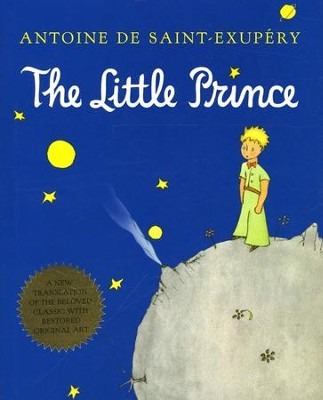 THE LITTLE PRINCE by Antoine de Saint-Exupery---I know this is a children's book, but not really—Escapist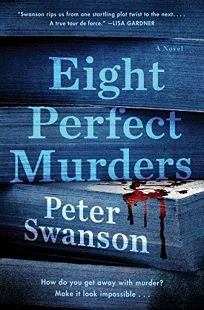 Eight Perfect Murders---a great escape/whodunit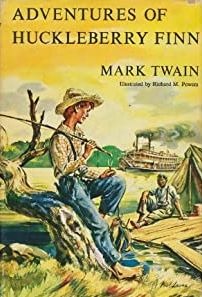 HUCKLEBERRY FINN by Mark Twain—amusing
NON FICTION—all of these are inspiring!
JOHN ADAMS by David McCullough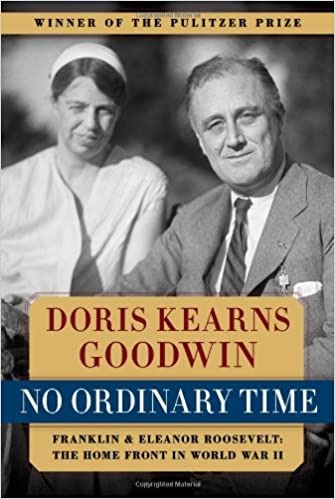 NO ORDINARY TIME by Doris Kearns Goodwin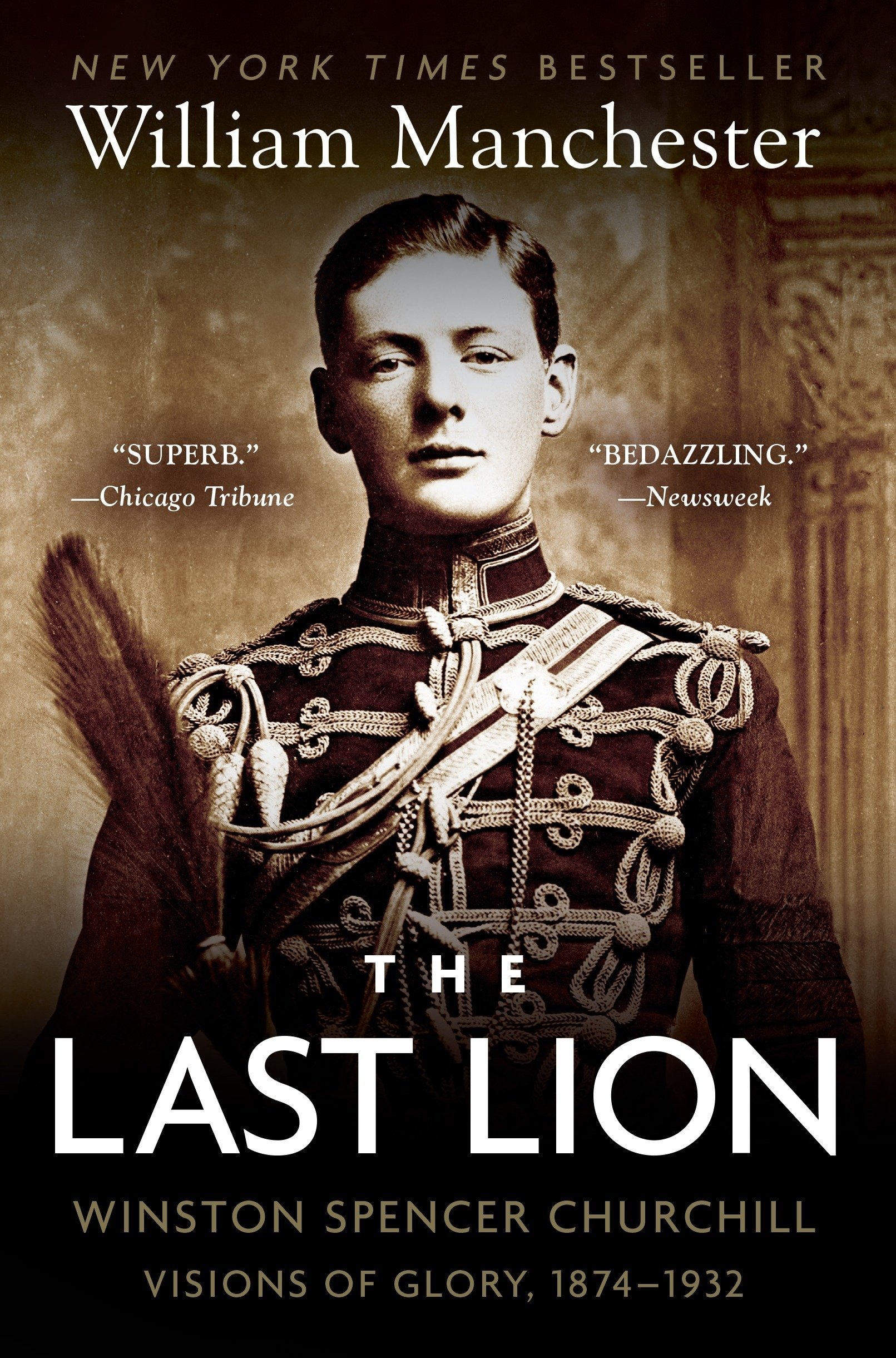 THE LAST LION VOLUME 3 by William Manchester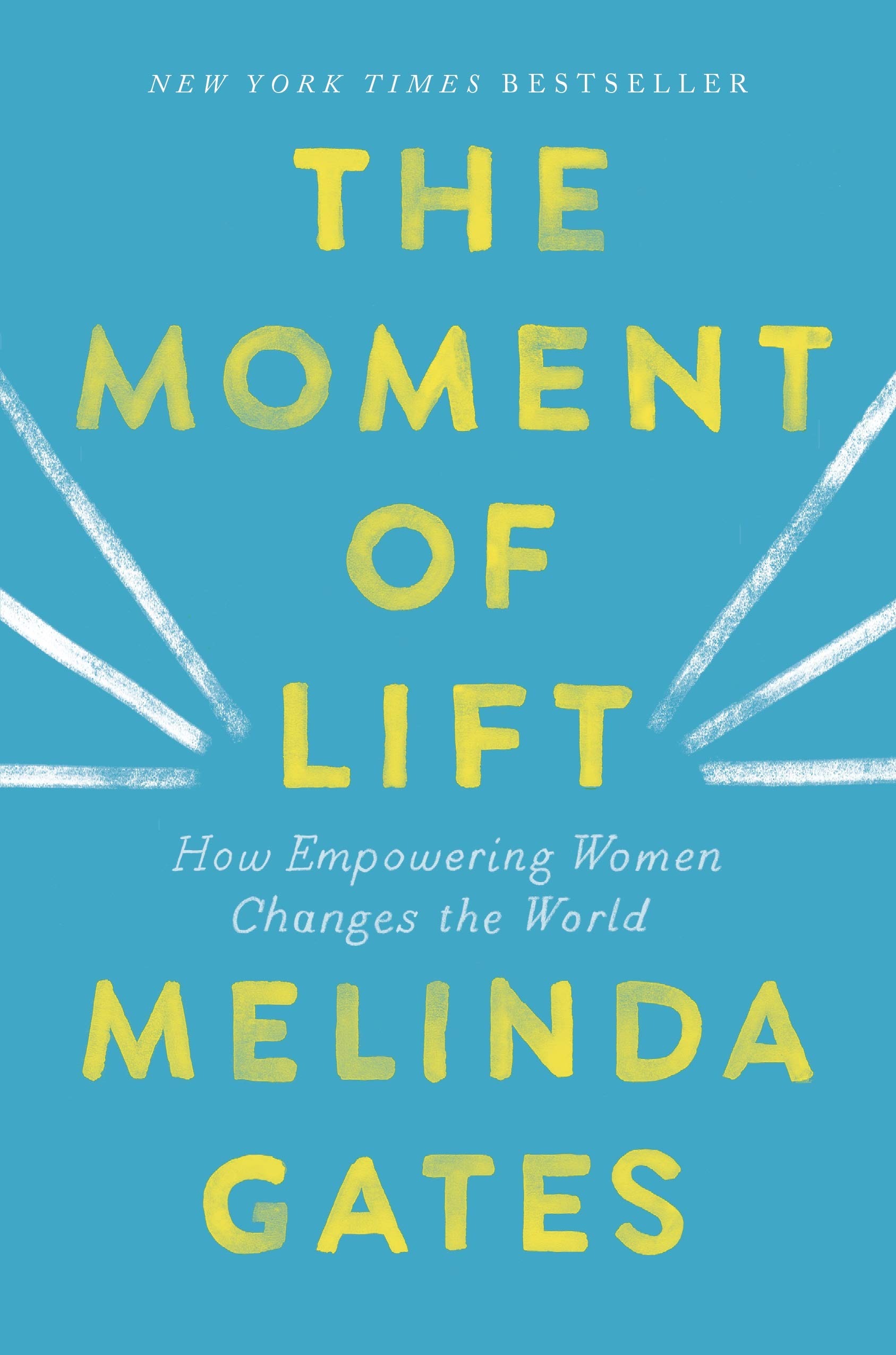 THE MOMENT OF LIFT by Melinda Gates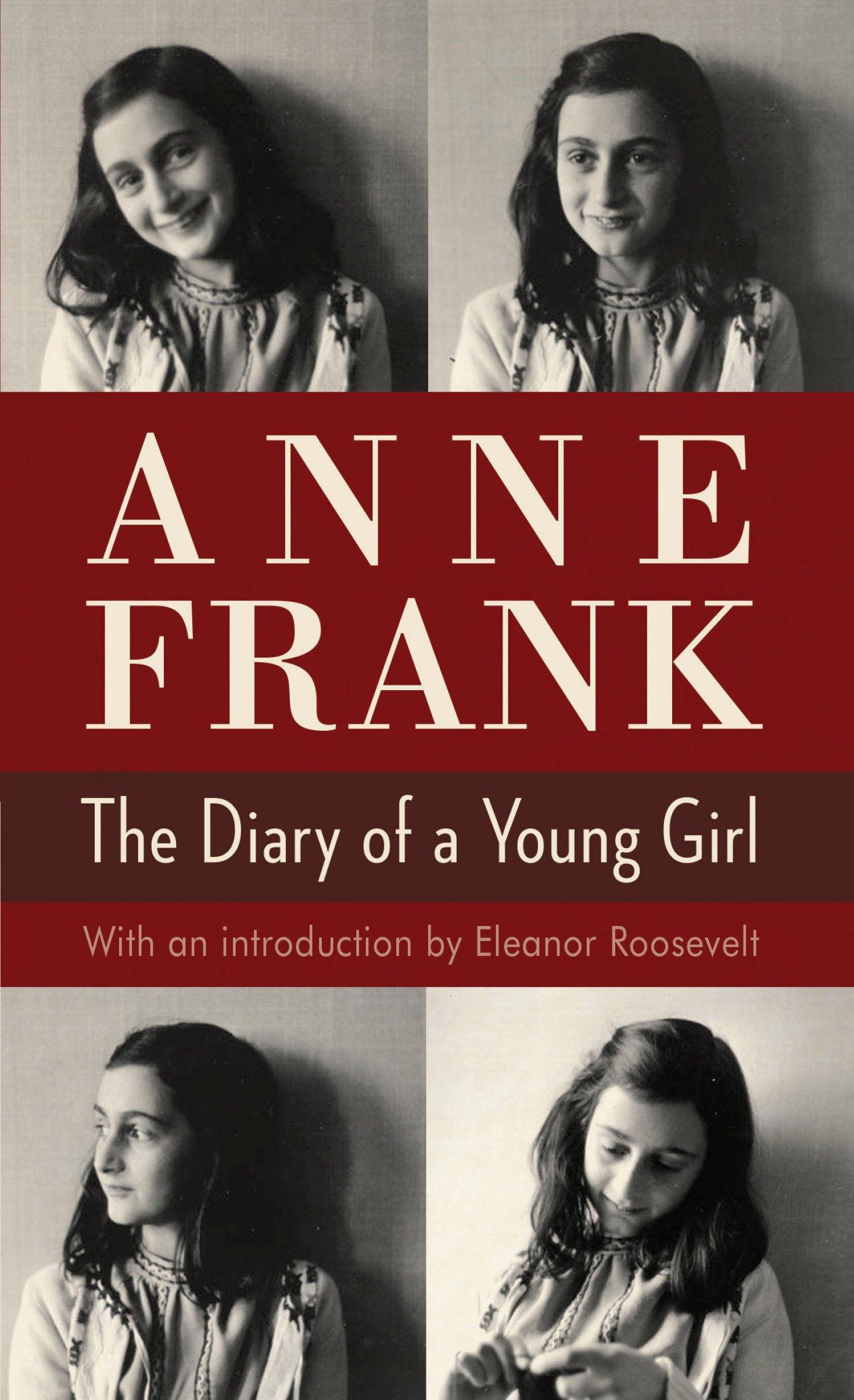 THE DIARY OF A YOUNG GIRL by Anne Frank
TV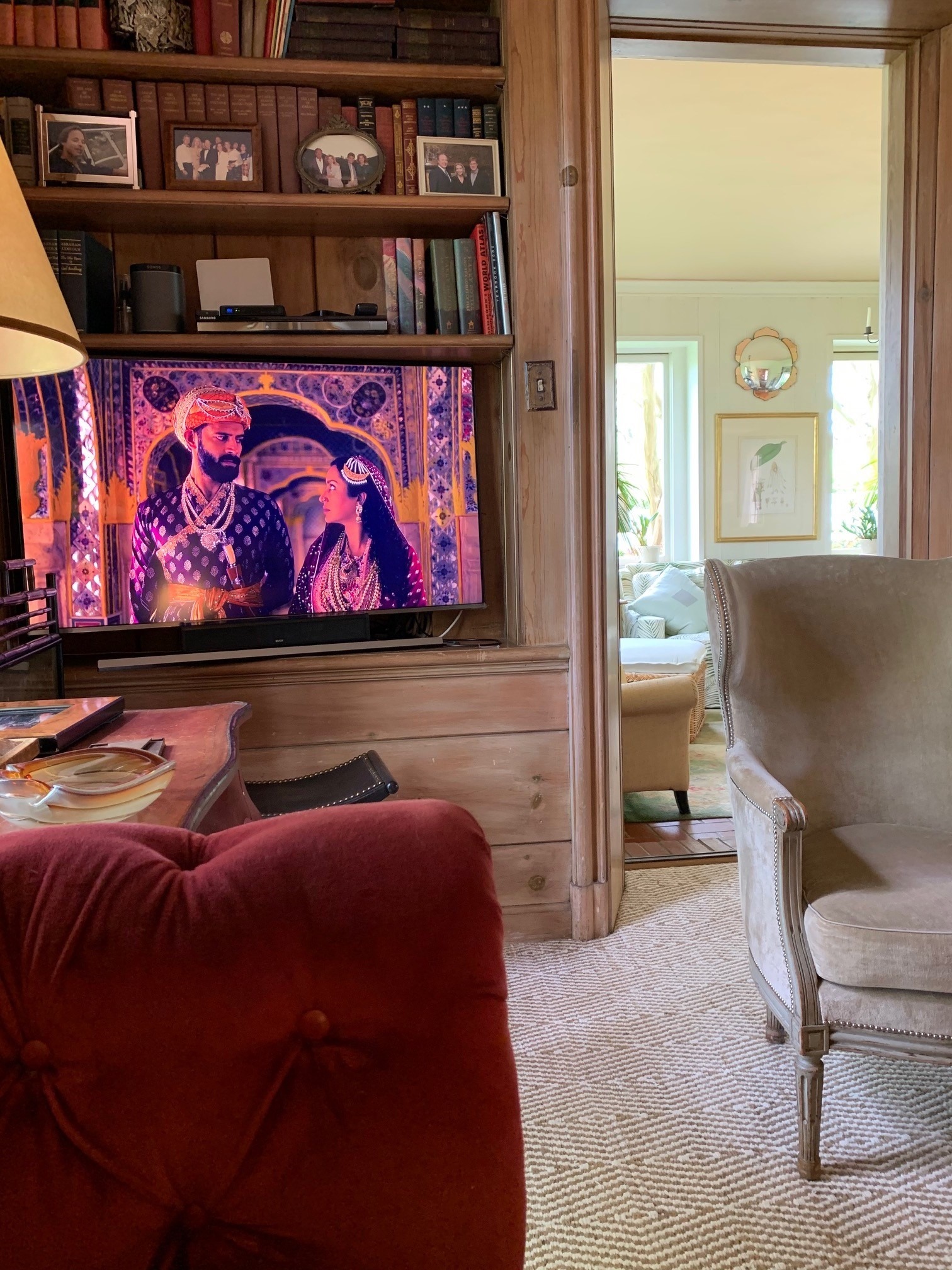 Let's face it---TV is a lifesaver—especially in the golden age of television, which is right now! There is more to choose from than ever before. Drama series are great distractions and there is plenty of time for bingeing these days.
Here are a few recommendations: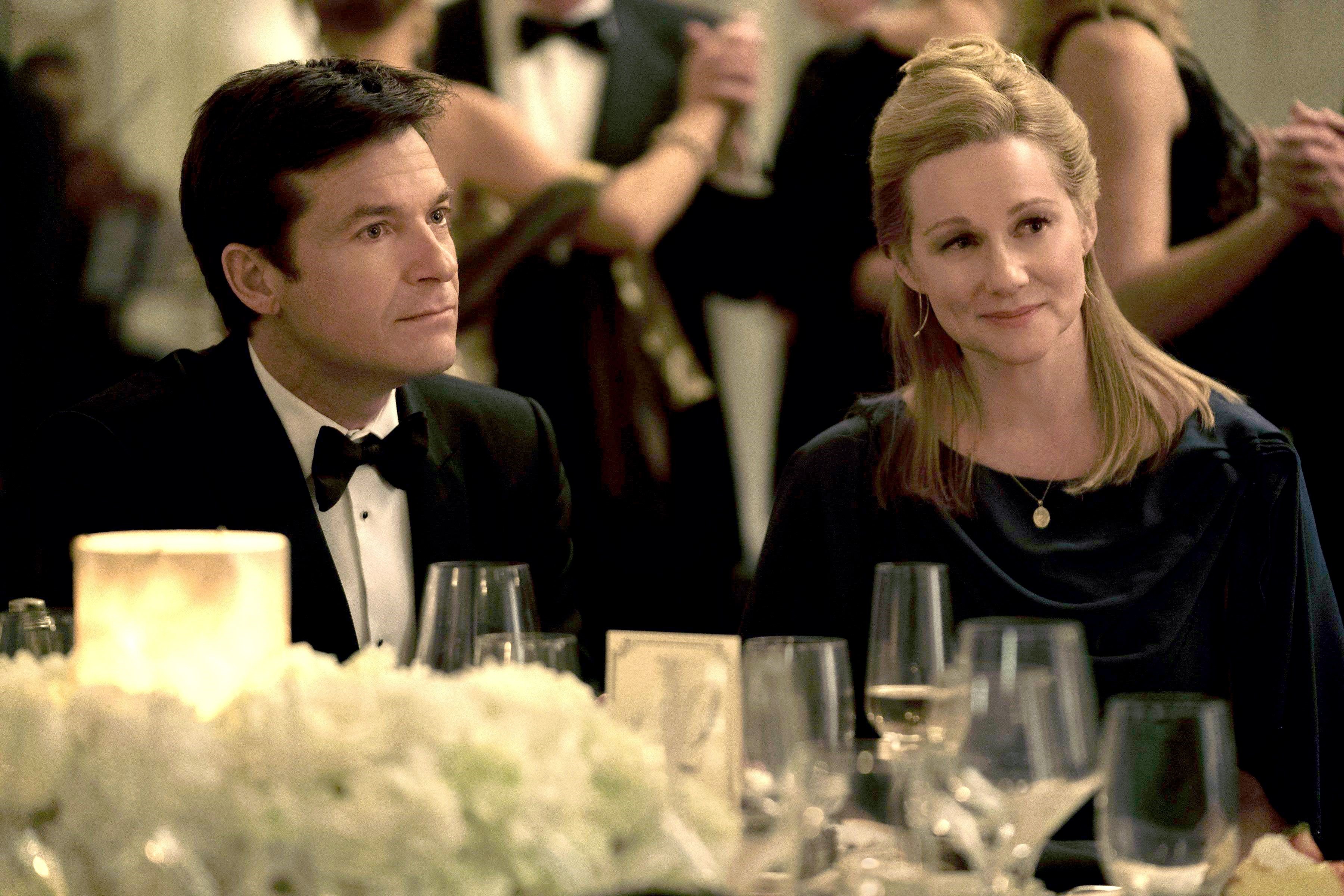 OZARK---on Netflix—I love Jason Bateman and Laura Linney and most especially Julia Garner---she is a revelation. One caveat---every other word she utters begins with an F but you will still love her after the first season.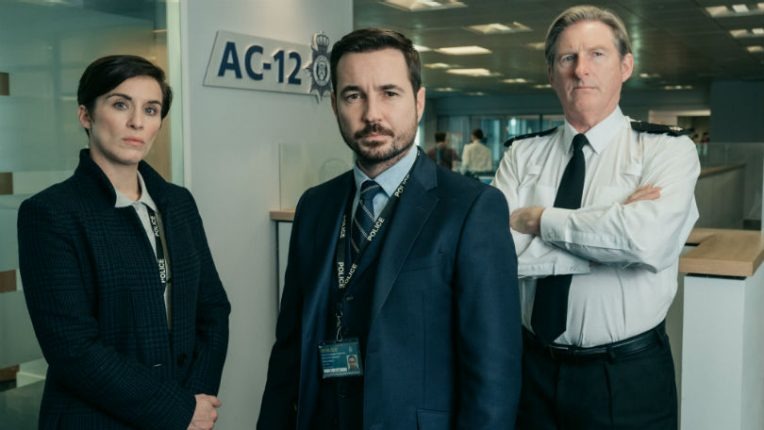 LINE OF DUTY---if you like police procedurals (with dirty or flawed cops involved), watch only the British version on Amazon. They have all 5 seasons and we are looking forward to the next.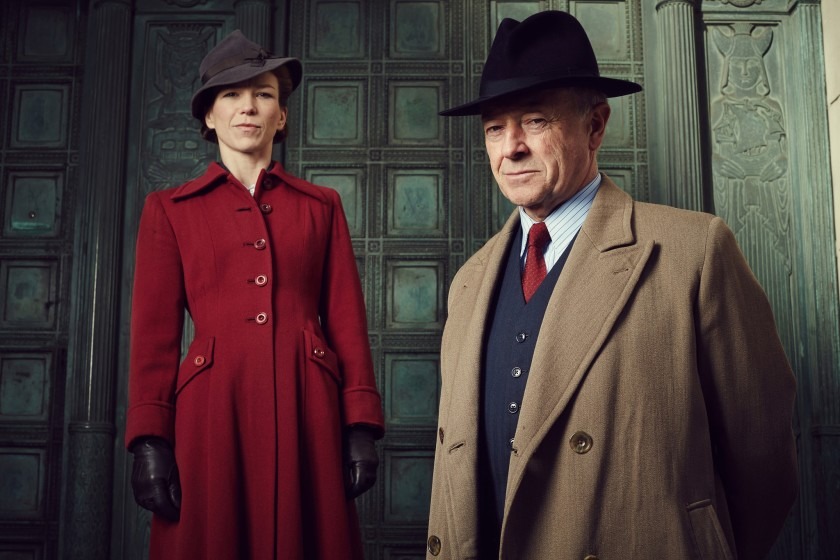 FOYLE'S WAR—Another British series with the great Michael Kitchens—you will learn so much about WWII, particularly in England, along with a good mystery in each episode. I wish this would go on and on but it is already 9 seasons. Offered streaming on Amazon.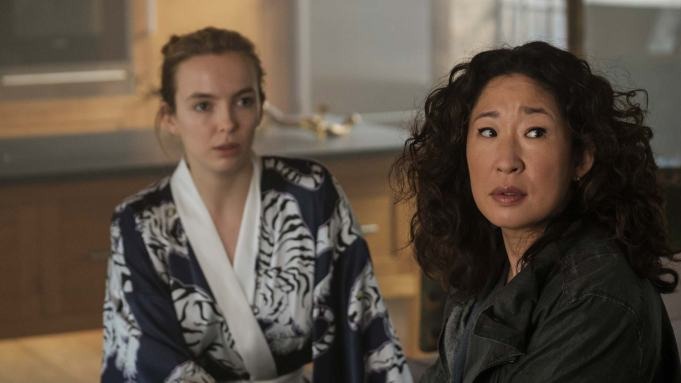 KILLING EVE---I've written about this before but the third season starts April 12 so you may want to binge the first two seasons if you haven't seen them. If you have, then you will be excited to see Sandra Oh and Jodie Comer (and Comer's wardrobe). It's a fun escape. It's on BBC America or you can catch the first two seasons streaming on HULU.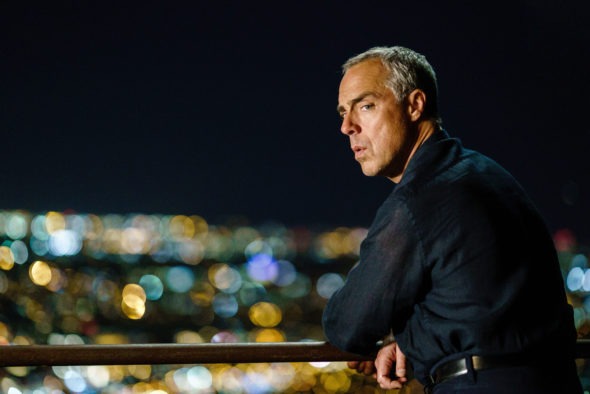 BOSCH---This is a modern day detective series that takes place in Los Angeles on Amazon and is very well done—good acting, production values and great mystery. I has several seasons and a new one is airing on Amazon Prime on April 17.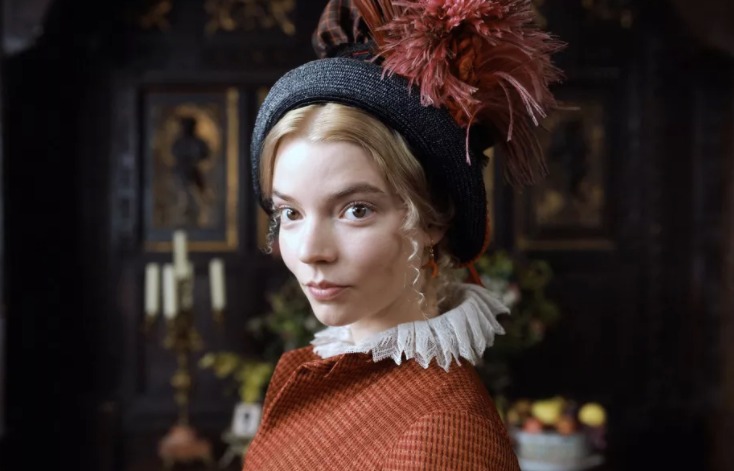 EMMA—the 2020 version is now streaming on all platforms and I loved this version. Anya Taylor-Joy is delightful and I loved Bill Nighy as her hypochondriac father and Johnny Flynn as Mr. Knightley. The sets and costumes will keep you entertained if nothing else does.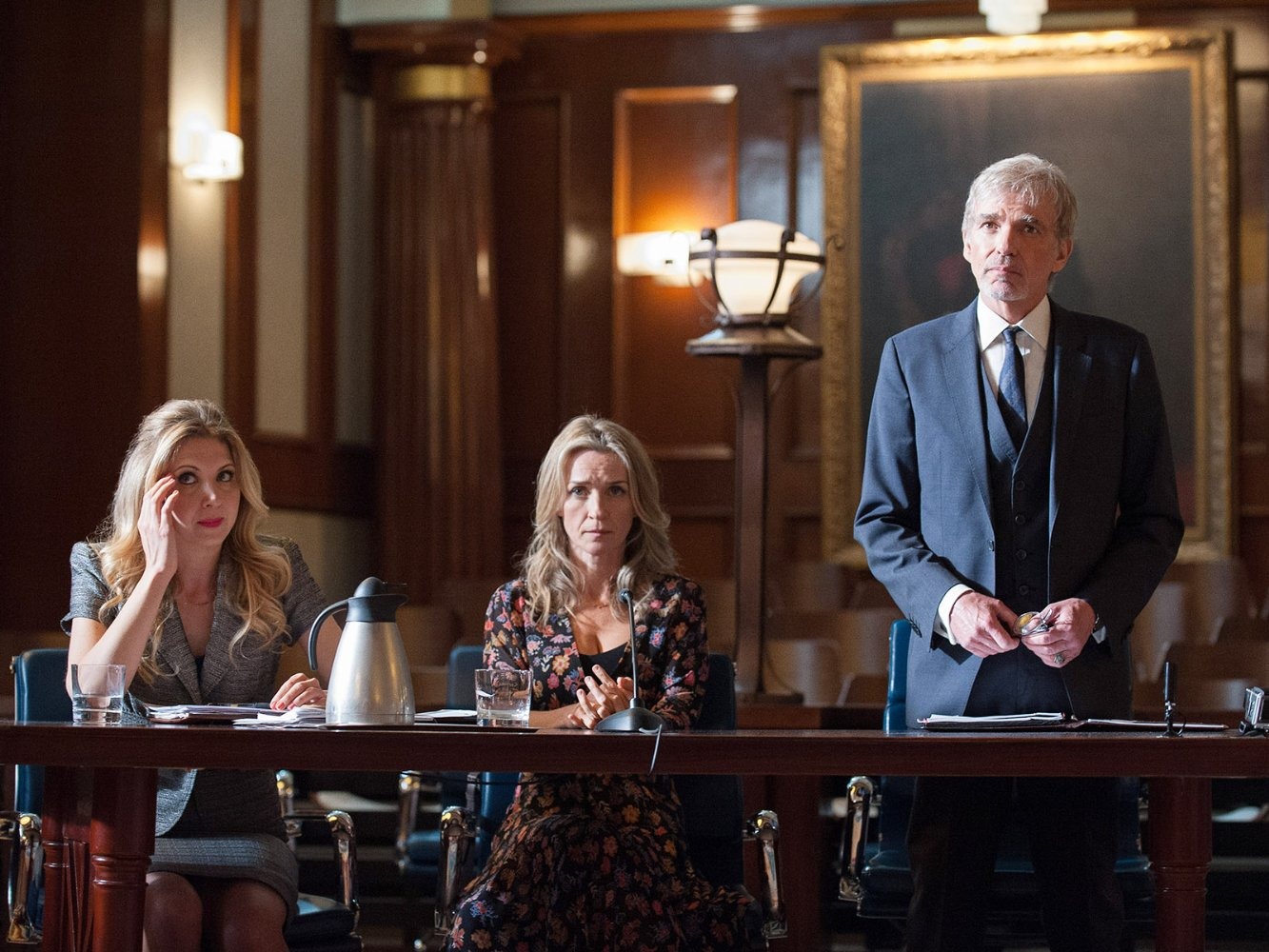 GOLIATH--- With Billy Bob Thornton and Nina Arianda. This one is very quirky but if you like Thornton's authentic craziness, you will love it. Arianda makes the show even more watchable---she's remarkable.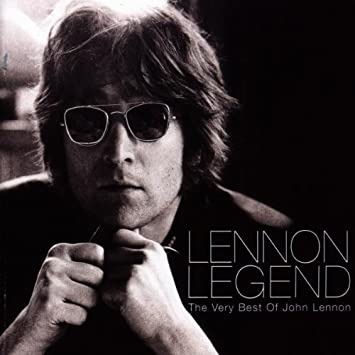 MUSIC
I don't know about you, but music is quite soothing for me---there is so much on television about the virus that just listening to music is a wonderful change. Here are a few I find very peaceful or inspiring.
ODE TO JOY—Beethoven
https://www.youtube.com/watch?v=hdWyYn0E4Ys
LOVELY---Billie Eilish
https://www.youtube.com/watch?v=V1Pl8CzNzCw
IMAGINE ---John Lennon
https://www.youtube.com/watch?v=VOgFZfRVaww
HOME (When Shadows Fall)---Paul McCartney
https://www.youtube.com/watch?v=US2kDe5koOE
CLAIRE DE LUNE—Debussy
https://www.youtube.com/watch?v=CvFH_6DNRCY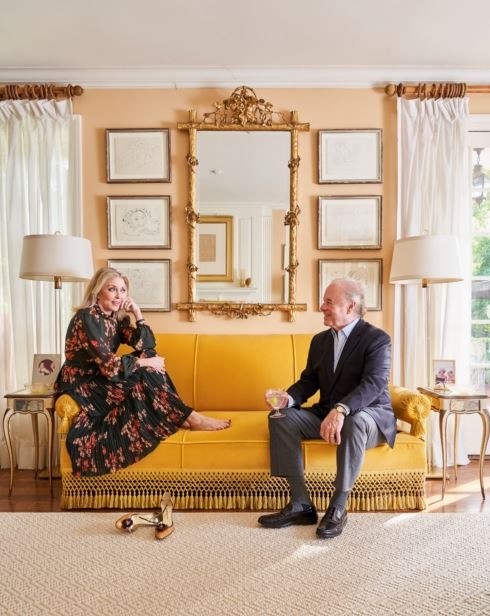 One of the best things about shelter in place is spending time with loved ones---I didn't even get started on games, puzzles, listening to books and podcasts, and so many other things that one can do alone or with someone---even if it's via video---thank goodness for the internet during all this!
Stay in, wash your hands correctly and we will all get through this together. I'm hoping for a kinder, gentler world after all of this is behind us---something we all long for, and maybe, just maybe, this will be the silver lining that results from this crisis. Don't forget to say a prayer for our doctors, healthcare workers and our leaders.
Stay well,