Letter from London, Paris and Venice
LONDON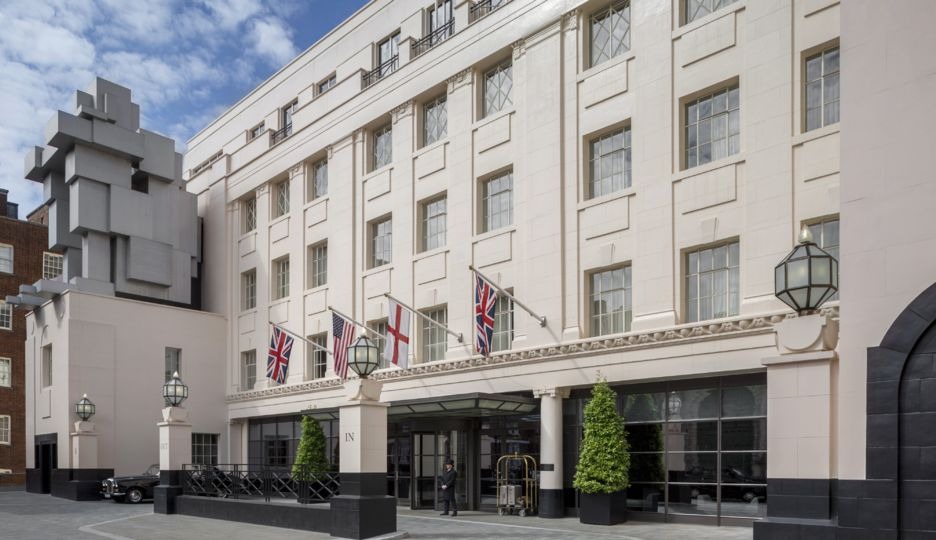 The Beaumont
May is our favorite time of the year to go on a shopping trip to Europe for my antique showroom in the Dallas Design District. We also shop for specific design projects. On this trip we were shopping for projects in Hawaii, San Francisco, Nantucket, a ranch in the Texas Hill Country, along with several other projects.
London
London is usually our first stop because there is such great service on British Airways from Dallas to London, and there is only a six hour time difference. And, we have many friends in London.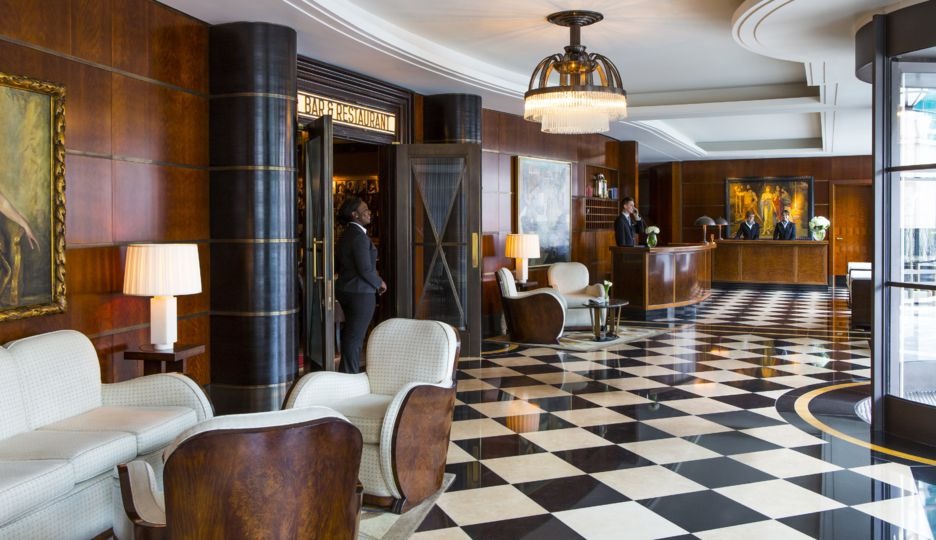 The Beaumont
Our great friends, Lauren and Jeremy King, recently opened The Beaumont in Mayfair. It is absolutely one of the best hotels anywhere, and I think the best in London. It has 77 rooms, each---beautifully curated. Lauren and Jeremy added their personal taste and touch to every suite, room and public space in the hotel. Since Jeremy is the King of London's restaurant world the service is unsurpassed.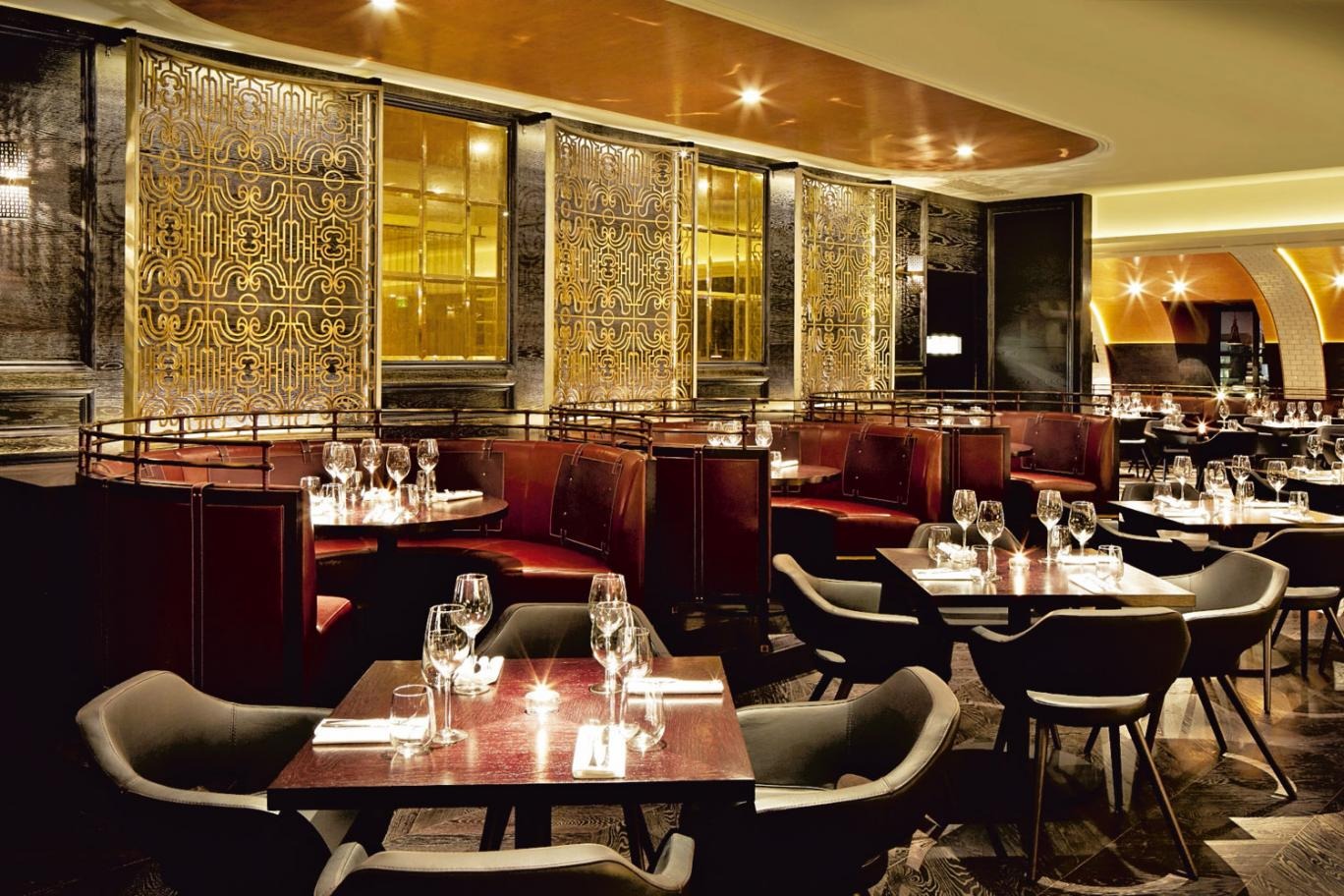 Bellanger
Corbin & King own the top restaurants in London—The Wolseley, The Delauney, Colbert, Brasserie Zedel, Bellanger, Fischer's, and The Colony at The Beaumont. Dining in these restaurants is a wonderful experience, and the food is well presented and delicious!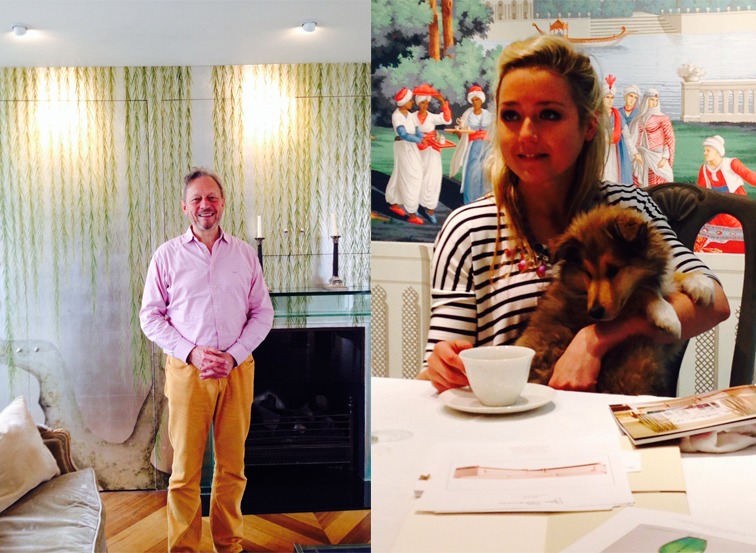 Claud, Hannah and her dog Jiminy Cricket
Our dear friends, Claud Cecil Gurney and his amazing daughter, Hannah, who own de Gournay, had a wonderful dinner party for us with many interesting friends and designers in attendance. Claud's townhouse is stunning.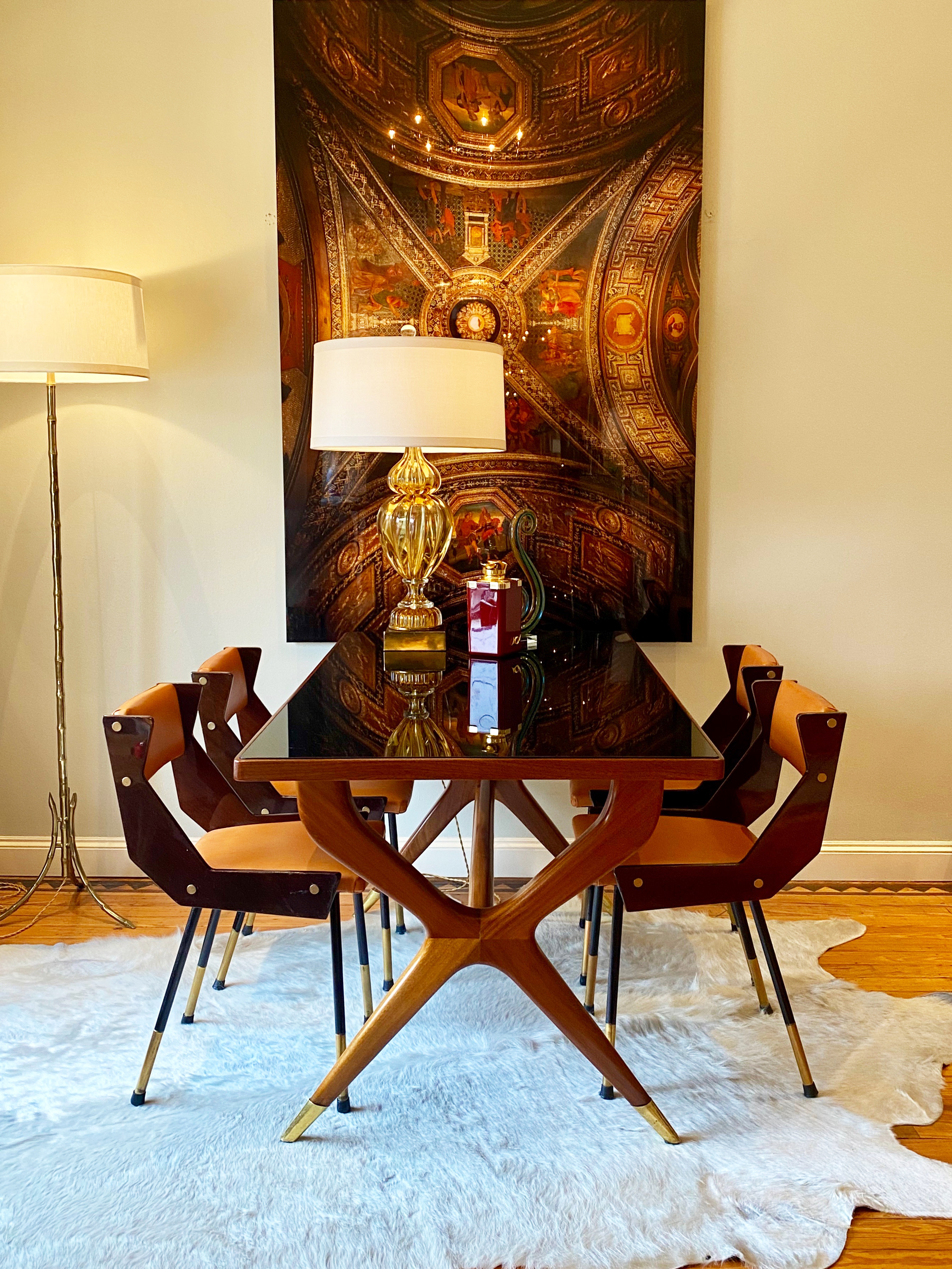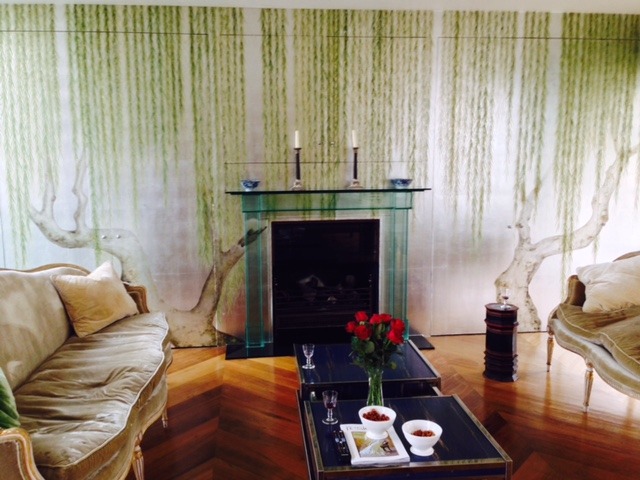 The wallpaper in Claud's salon inspired me to use it in the bedroom of our Dallas townhouse.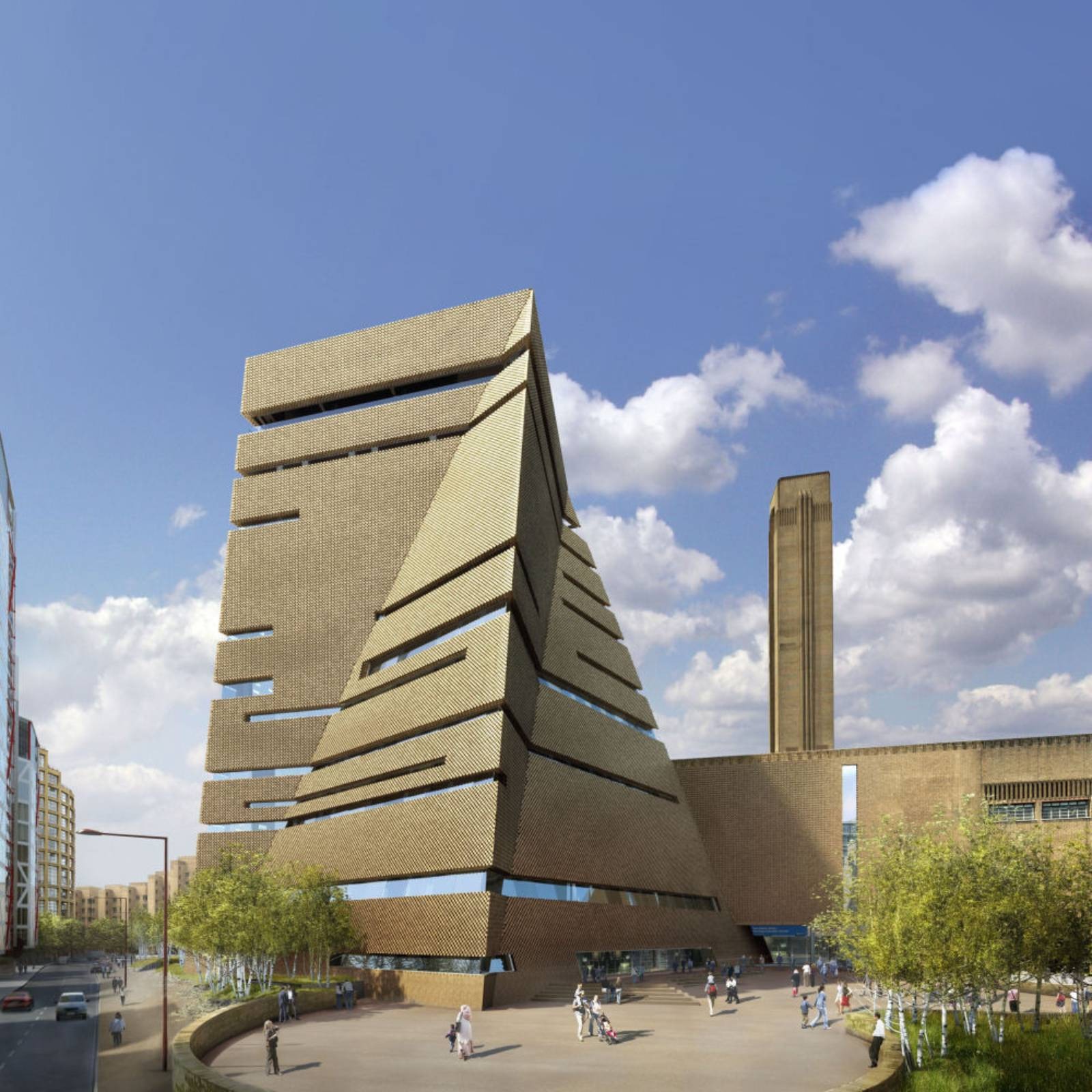 The new Tate Modern
The new Tate Modern is open now. If you are going this year, don't miss it. http://www.tate.org.uk/visit/tate-modern/new-tate-modern/building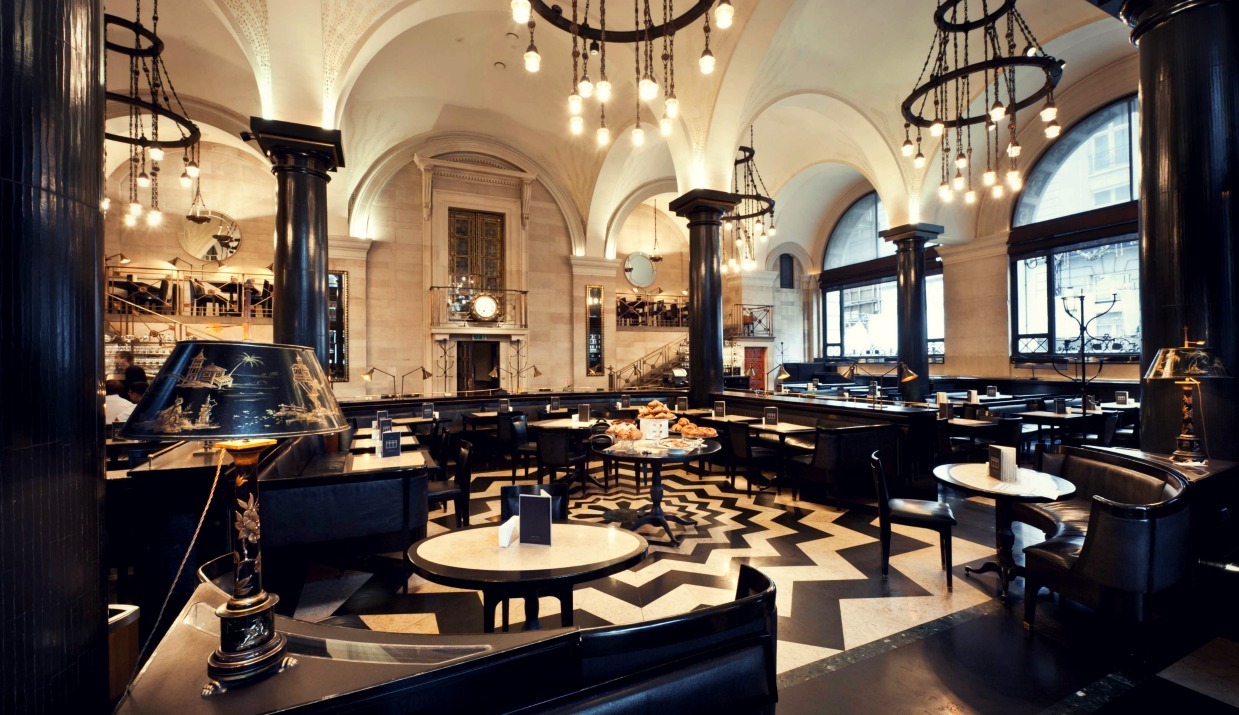 The Wolseley
When in London, don't miss The River Café owned by Ruth Rogers --it's worth the 20 minute trip--and, certainly, don't miss The Wolseley. Lucien Freud ate breakfast, lunch and dinner there. It is a lovely dining experience---a stunning setting, great food and perfect service. Daniel Craig (not the movie star) is the maitre d'. Make sure to tell him I sent you!
PARIS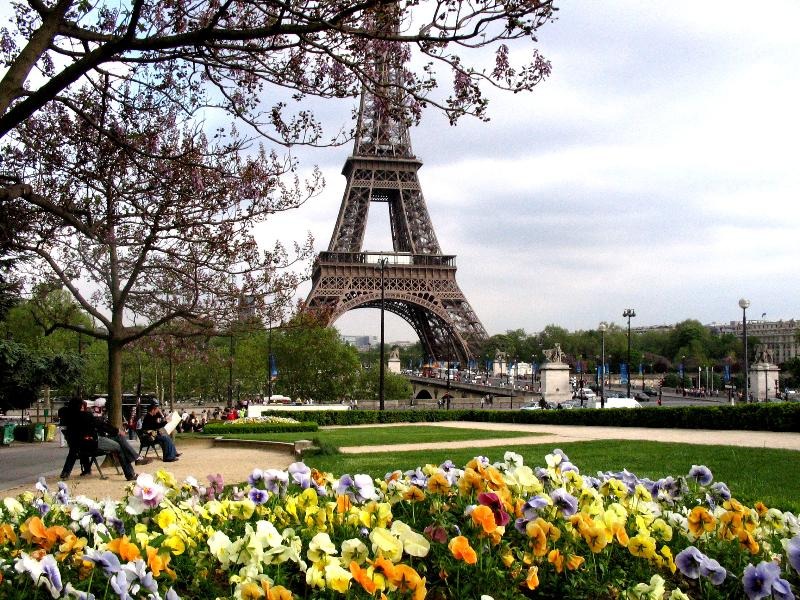 Paris in May
We take the Eurostar to Paris, which is so quick and easy. I'm forever excited to arrive in Paris, particularly in May. Everything is in bloom and the weather is usually perfect. We were there a week with no rain, just blue skies and temperatures in the '70's.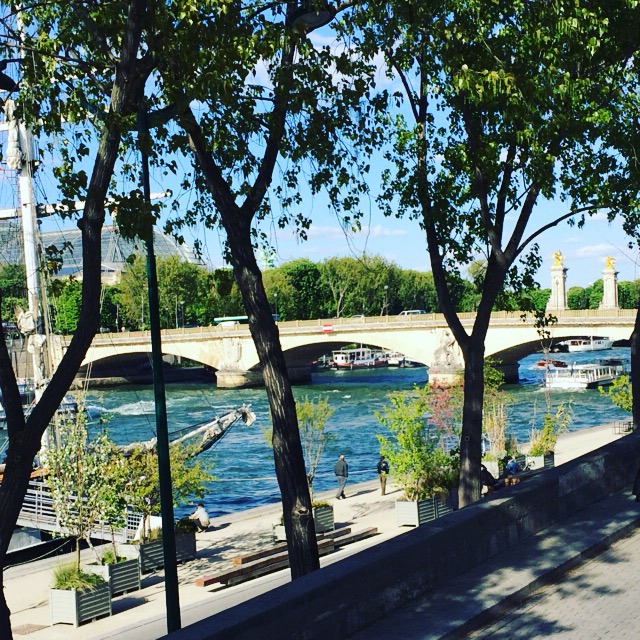 River Seine
There is nothing better than walking in Paris and Jim and I literally walk miles and miles. Of course, we take in museum shows and shopping for antiques on the Left Bank.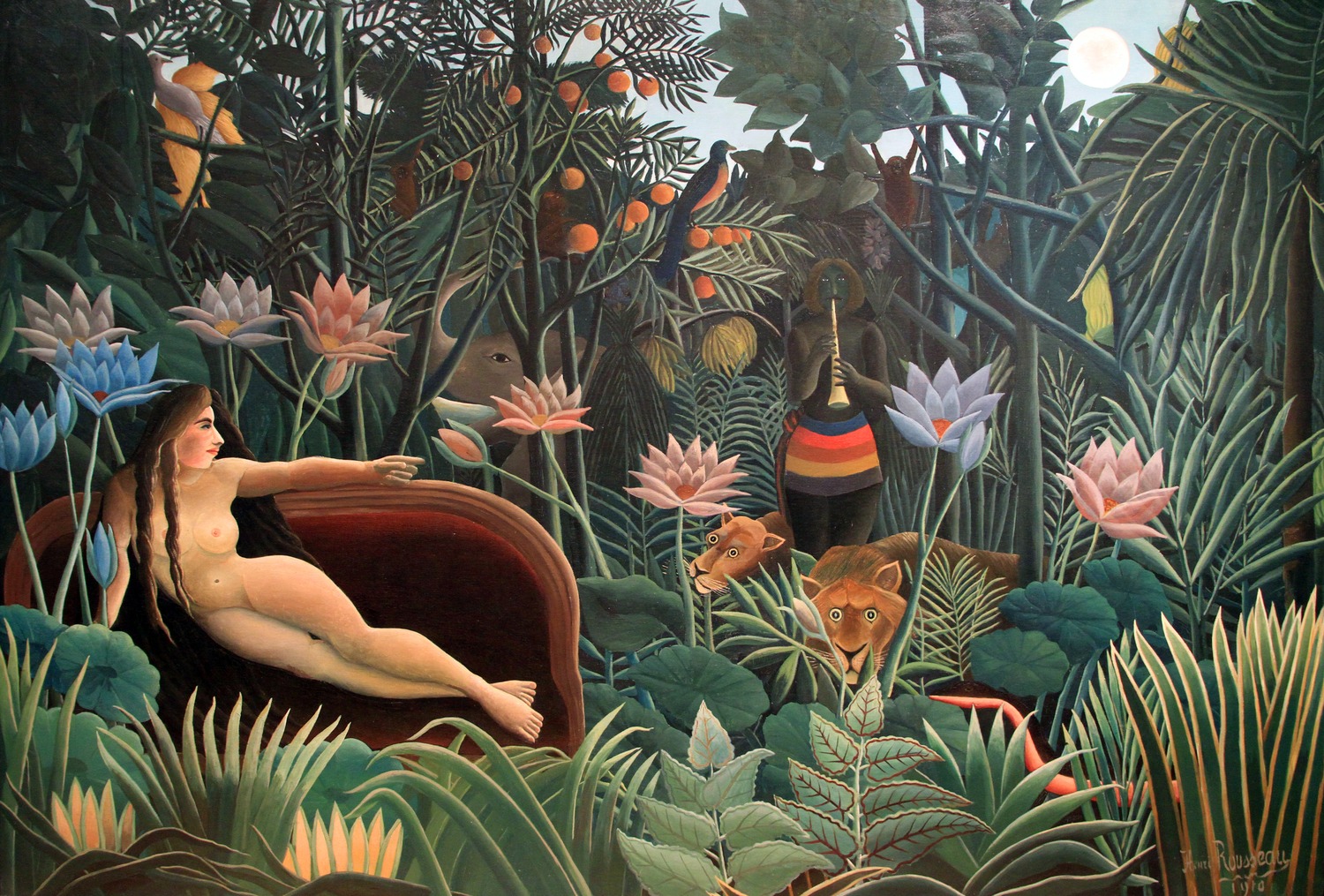 Henri Rousseau: The Dream
If you are going to Paris this summer, don't miss Paul Klee at Centre Pompidou or the Rousseau exhibit at Musee d'Orsay.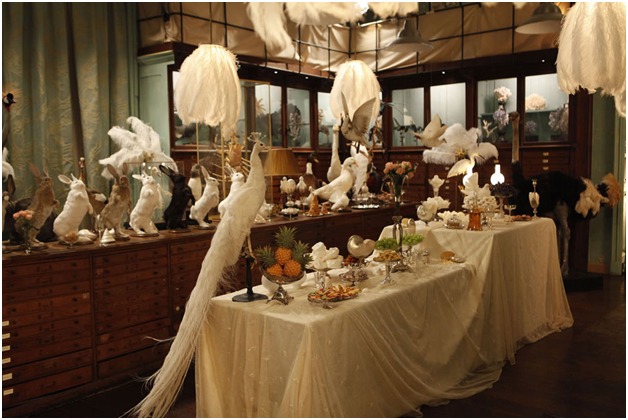 Wedding party scene in Midnight in Paris
It's always a treat to see what's in store at Deyrolle. Do you remember the wedding party scene in Midnight in Paris? Most (if not all) of the fabulous white creatures (taxidermy) came from Deyrolle. Check it out next time you are in Paris.

Antiques
We found many wonderful antiques and vintage pieces on this trip. One shipment has already arrived. The other shipment will be in around July 15. I find that every time I go to Paris, I am inspired by something new and possibly a bit eccentric, which is always fun for me since I've been doing this for over 20 years. I never return from Paris without a fresh outlook on design, art and life.
VENICE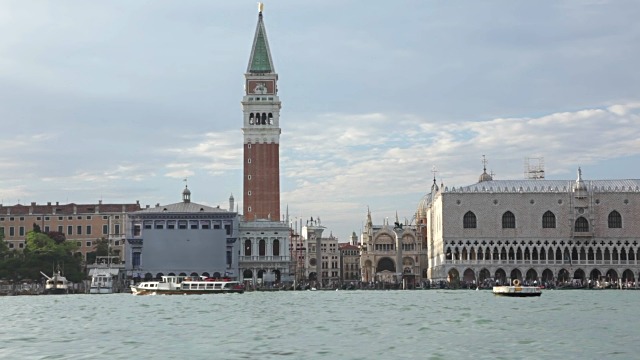 Venice
Next stop: Venice, Jim's favorite city. It's so fortunate that we get to travel there regularly since the glass components of the lamps in JS Collection are made by two factories on the island of Murano. We love the city, the food, the art, the people—there is simply no place in the world like it.
As in Paris, walking in Venice is a major activity. For such a small island, one can walk for hours and hours and there is always a surprise around each corner.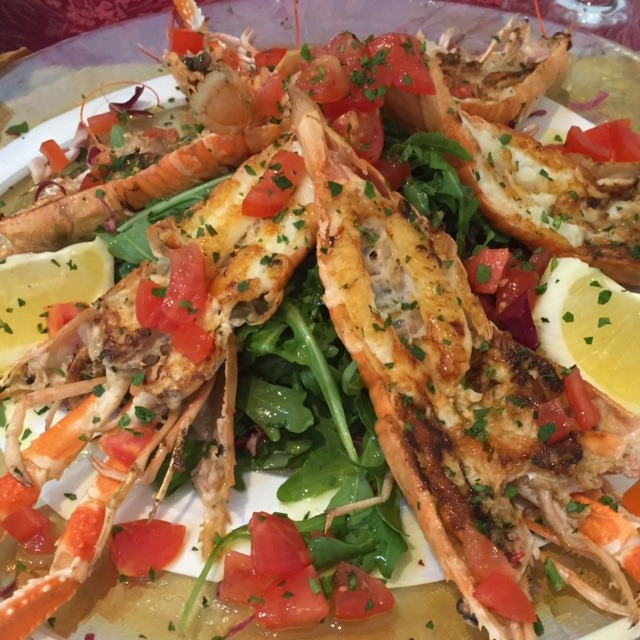 Fresh langoustines for lunch
We love the Venetian food---Adriatic fish is the best. I've written about it many times, but don't miss lunch on the Terrace at The Monaco, especially on Sundays when all the locals are there. The food is terrific and so is the crowd.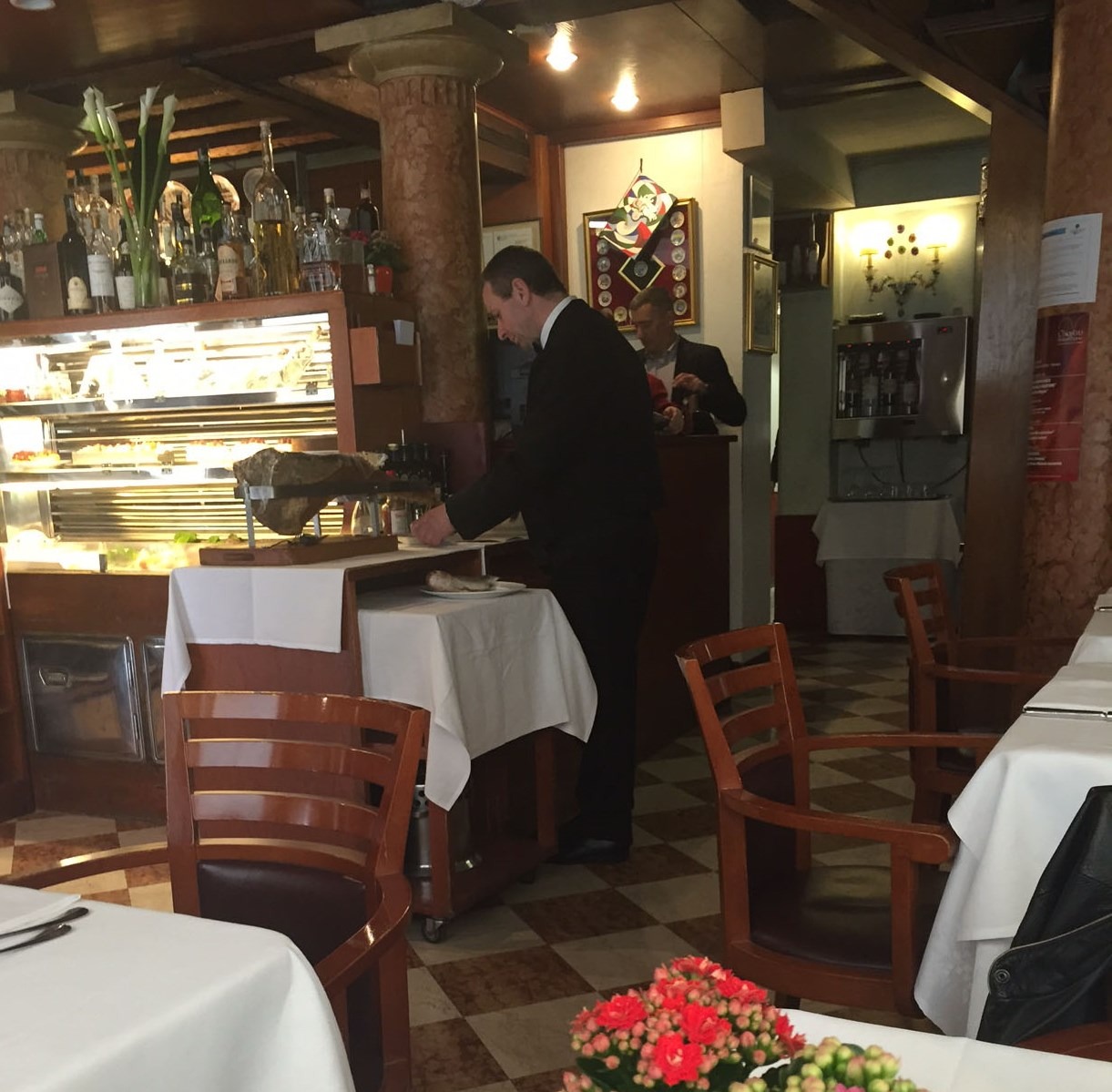 Toscana
One of our favorite lunch spots is Toscana. The same family has owned it forever and the fish is always the best on the island.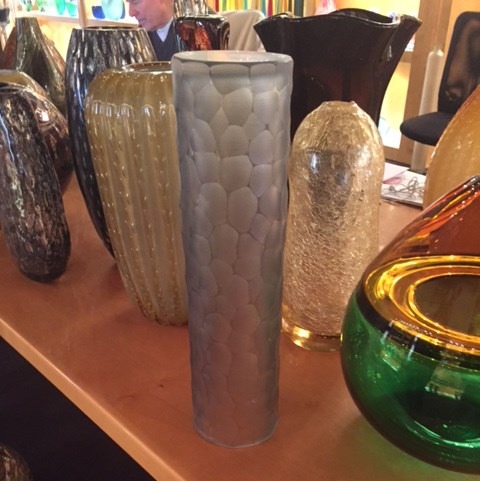 At the factories on Murano
We spent a full day on Murano working with the factories there on new designs. This visit was particularly fruitful. We developed five new lamp designs---we shall see which ones make the final cut--- and a new chandelier that I am particularly fond of.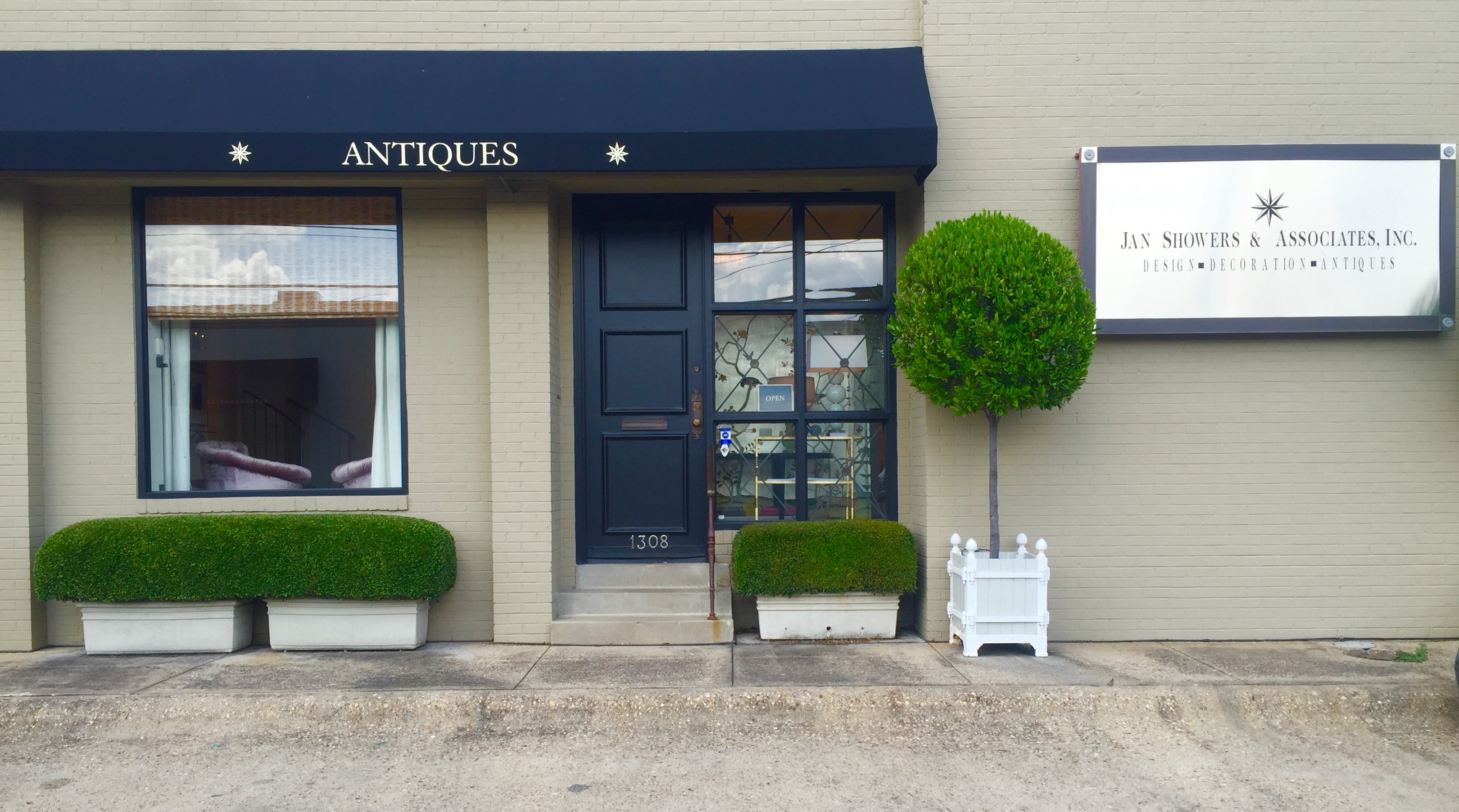 1308 Slocum Street
This was a great trip and well worth the time and effort. It's not quite as glamorous as one would imagine. It is always a treasure hunt, not to speak of gratifying when you find pieces that you know will work well for a specific client, or to have in our showroom.
Our first shipment is in---please come by! The second shipment will be here in the middle of July. We are so happy to be celebrating our 20th year on Slocum in the same location this fall. More about that soon!
Have a wonderful and relaxing summer,