What's chic now 2014
WHAT'S CHIC NOW 2014?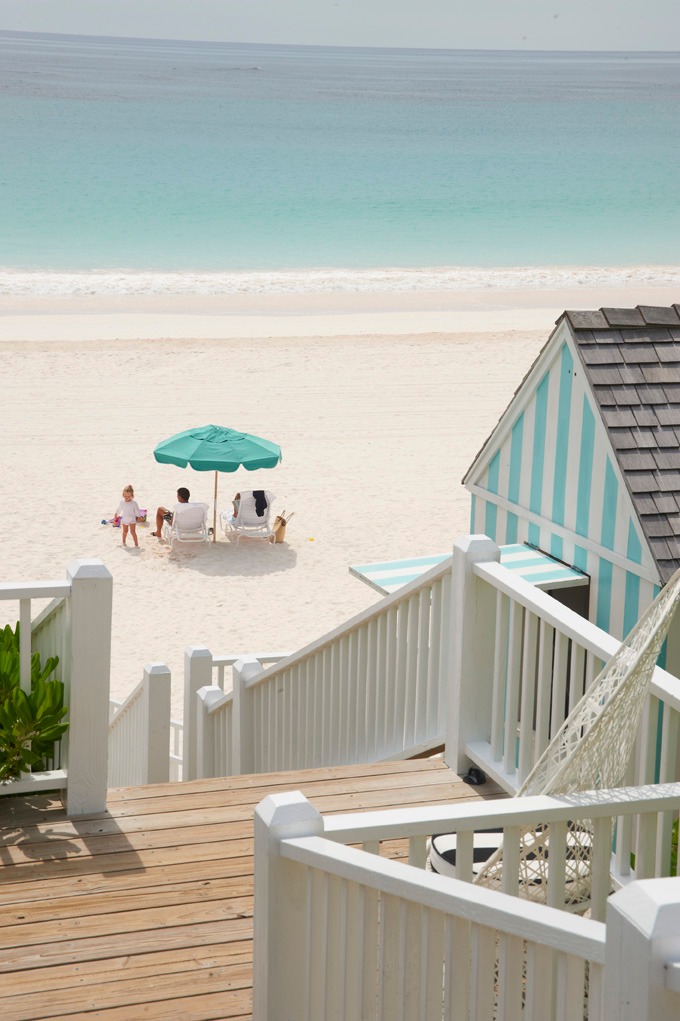 Dunmore Beach Club
HARBOUR ISLAND---This Island is so unique---great history, beautiful beaches and wonderful restaurants and shops---I love INDIA HICKS shop—always find something fun and interesting.
My favorite restaurants there are THE LANDING, ROCK HOUSE, DUNMORE BEACH CLUB and SIP SIP.
We go to St. Barth's every winter and love it but the two islands are very different---HARBOUR ISLAND is funky chic and St. Barth's, well, is not funky but quite chic.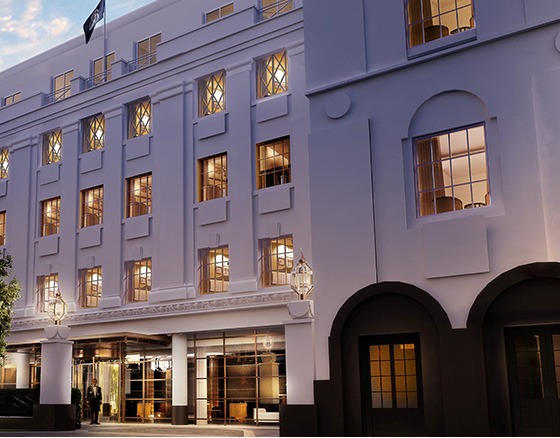 The Beaumont
LONDON---dying to get back and stay at our dear friend, JEREMY KING'S new hotel, THE BEAUMONT. I know it will be fabulous! And, London is as COOL as it's been since the '70's.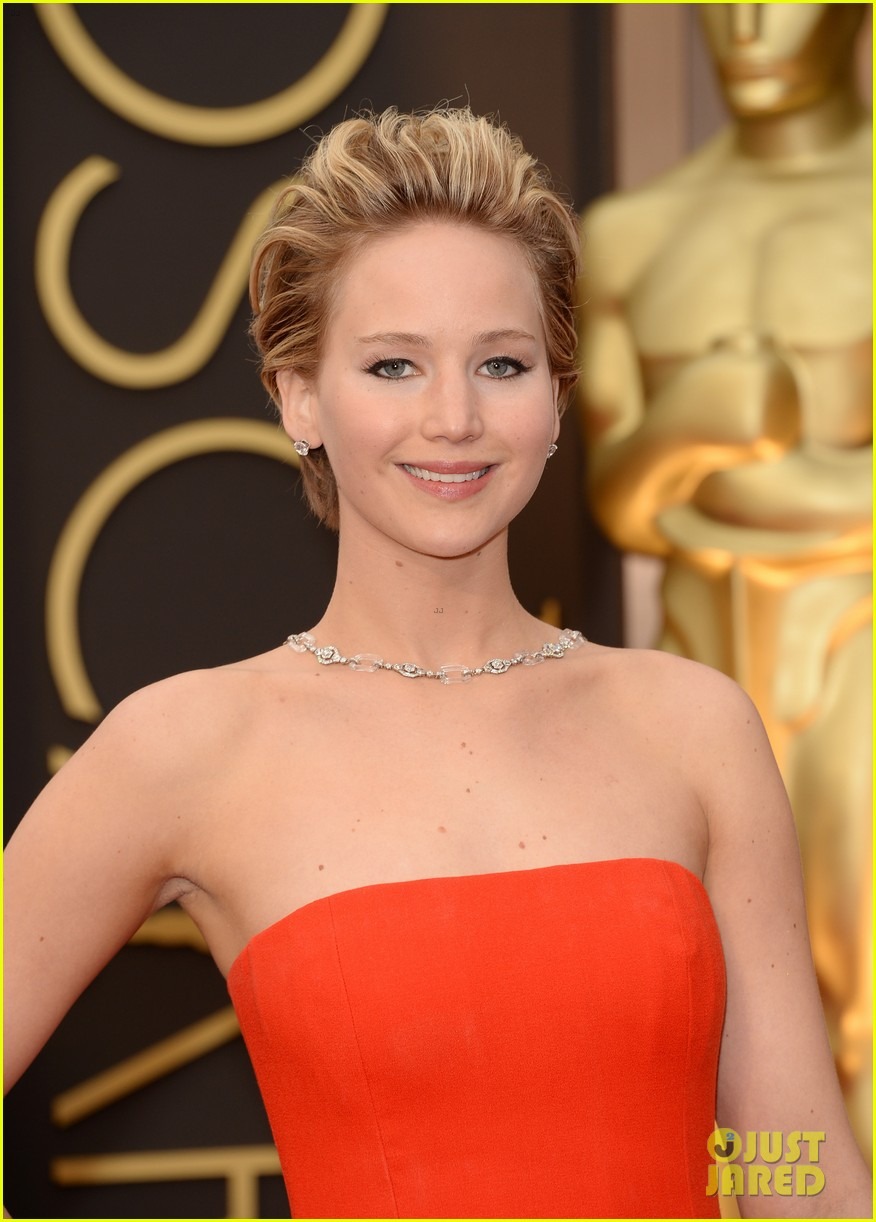 Lawrence in Dior
JLAWR---it's so much fun to watch her---period. Her acting is flawless AND she is chic no matter what she wears---DIOR or her costumes in Hunger Games. My favorite role so far is the insanely out of control wife in AMERICAN HUSTLE.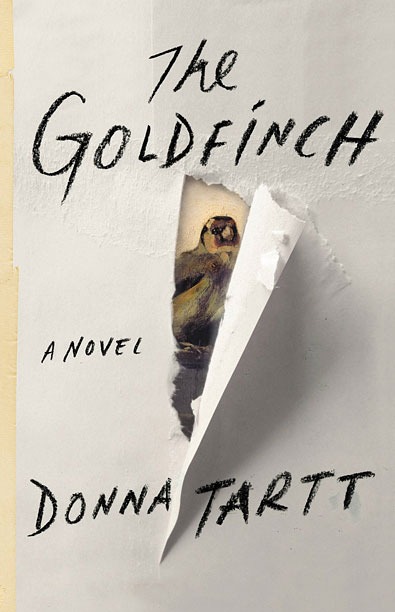 Pulitzer Prize winner 2013
READING BOOKS—I love to read on my iPad when traveling, but, really---is there anything as chic as reading a real BOOK and turning those pages?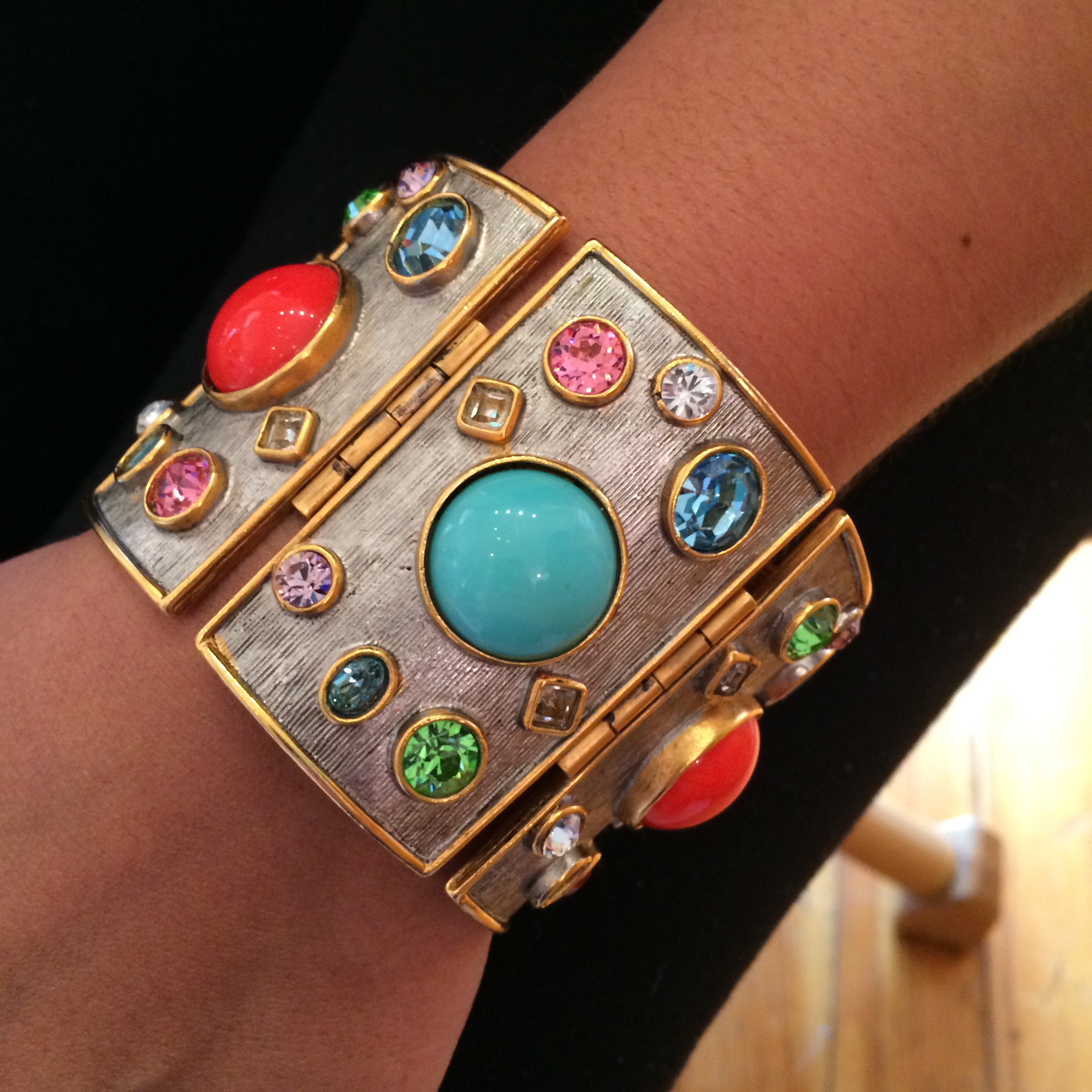 Coral and turquoise estate bracelet, c. 1950
ESTATE JEWELRY---or jewelry that looks as though it could be. My daughter, ELIZABETH SHOWERS, designed the most incredible earrings and ring for me that everyone asks "Are they estate?". I like to mix NEW with OLD as well---costume with precious---life should be interesting.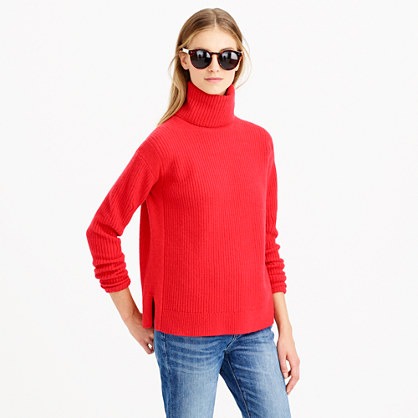 J.CREW
MIXING HIGH AND LOW CLOTHES---this has never been more chic. Be sure to invest in great SHOES and BAGS when doing this however.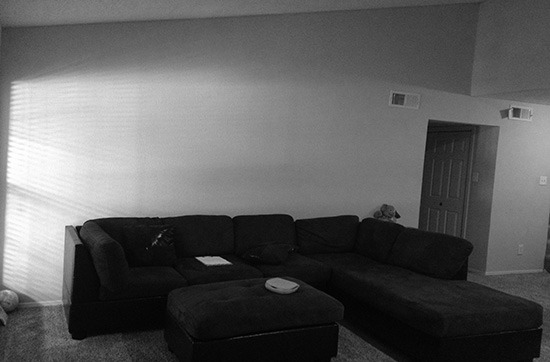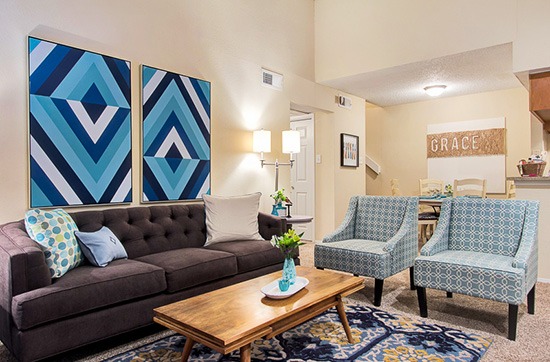 Dwell with Dignity before and after
DONATIONS TO WORTHY CHARITIES IN LIEU OF GIFTS---I'm not proposing not to give any gifts, but consider doing this for your friends who will truly appreciate making someone's home a place that they can be proud of, or giving to food banks during the holidays. Dwell with Dignity and North Texas Food Bank's Food for Kid's Program are two of our favorites.
http://www.ntfb.org/ma_food4kids.cfm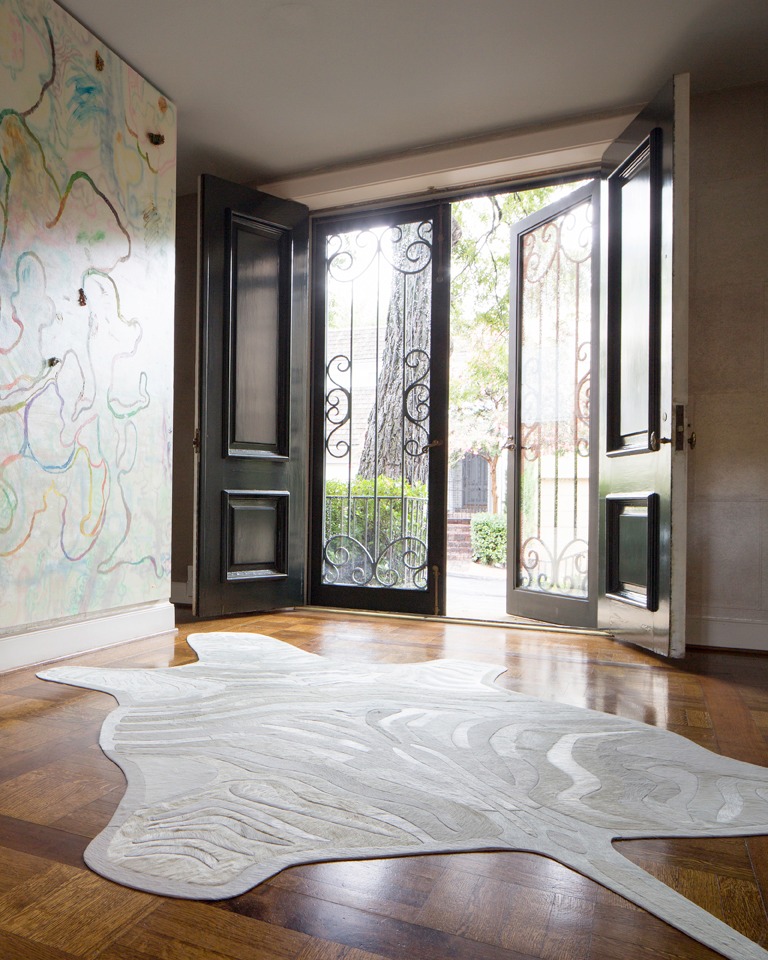 Artwork by Michael Williams
"White zebra" rug by Kyle Bunting
HIRING A GOOD ART ADVISOR OR GETTING TO KNOW YOUR MUSEUM'S CONTEMPORARY CURATOR---there is an art to buying ART. Best done with the advice of a truly good and honest ADVISOR or a CURATOR. Decorative art will never increase in value and who wants a copy? Definitely NOT chic.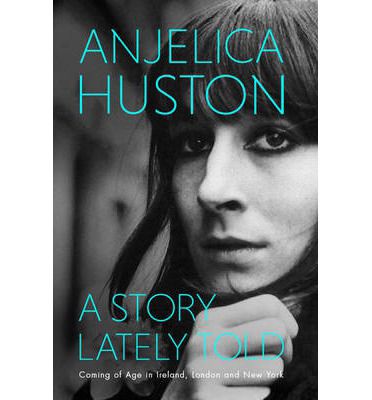 Volume II
ANGELICA HUSTON'S BIOGRAPHY PART TWO—WATCH ME: A MEMOIR---I love Part One, A STORY LATELY TOLD, and can't wait for this book—she is very forthcoming, quite interesting and grew up in the most fascinating worlds---yes, WORLDS.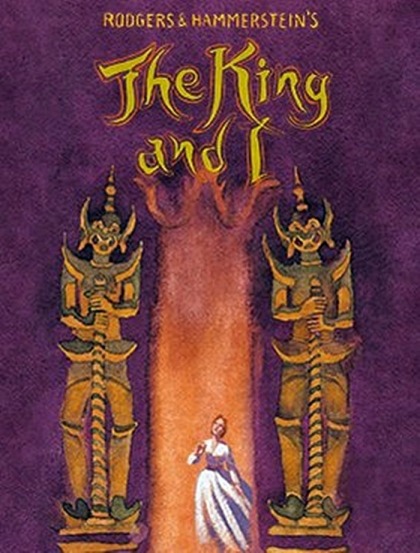 2015 Poster
REVIVALS OF GREAT MUSICALS---maybe it's because there aren't that many new musicals that can compare to SONDHEIM and ROGERS and HAMMERSTEIN, but I cannot wait to see the revival of THE KING AND I next year with KELLY O'HARA and KEN WANTANABE incredible music and a great story---I always wished I could have been present on the opening night of this play and SOUTH PACIFIC.
We aren't big musical fans—both Jim and I love good drama, but when it comes to R & H revivals, there is nothing more CHIC, especially with BARTLETT SHER as the director and Kelly O'Hara in the lead.
Living room by Bunny Mellon
ACTUALLY LIVING IN LIVING ROOMS---all it takes is COMFORTABLE FURNITURE, good EYE LEVEL LIGHTING for reading and MAGAZINE RACKS to make a room look as though you want to really use it. And, a FIREPLACE, actually used, does the trick, too. Design should be about ease, and while indeed artful, have the look and feel of artlessness. BUNNY MELLON owned this look. The art works and antiques from her years of collecting just brought $158 million, but she never wanted anything "to be noticed".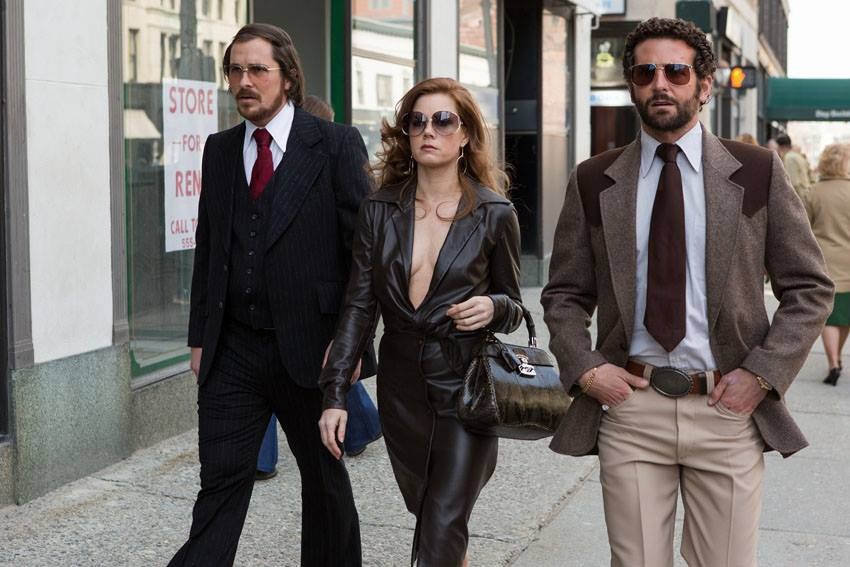 Scene from American Hustle
EVERYTHING ABOUT AMERICAN HUSTLE---I know it came out last year, but watch it again. Absolutely everything AMY ADAMS wears is so chic now (well almost). All the MAJOR FASHION DESIGNERS were influenced by this film. It's also much funnier the second time you watch it. Of course, JENNIFER LAWRENCE steals every scene she's in, but AMY ADAMS and CHRISTIAN BALE are wonderful and BRADLEY COOPER proves that he has the chops to play comedy brilliantly.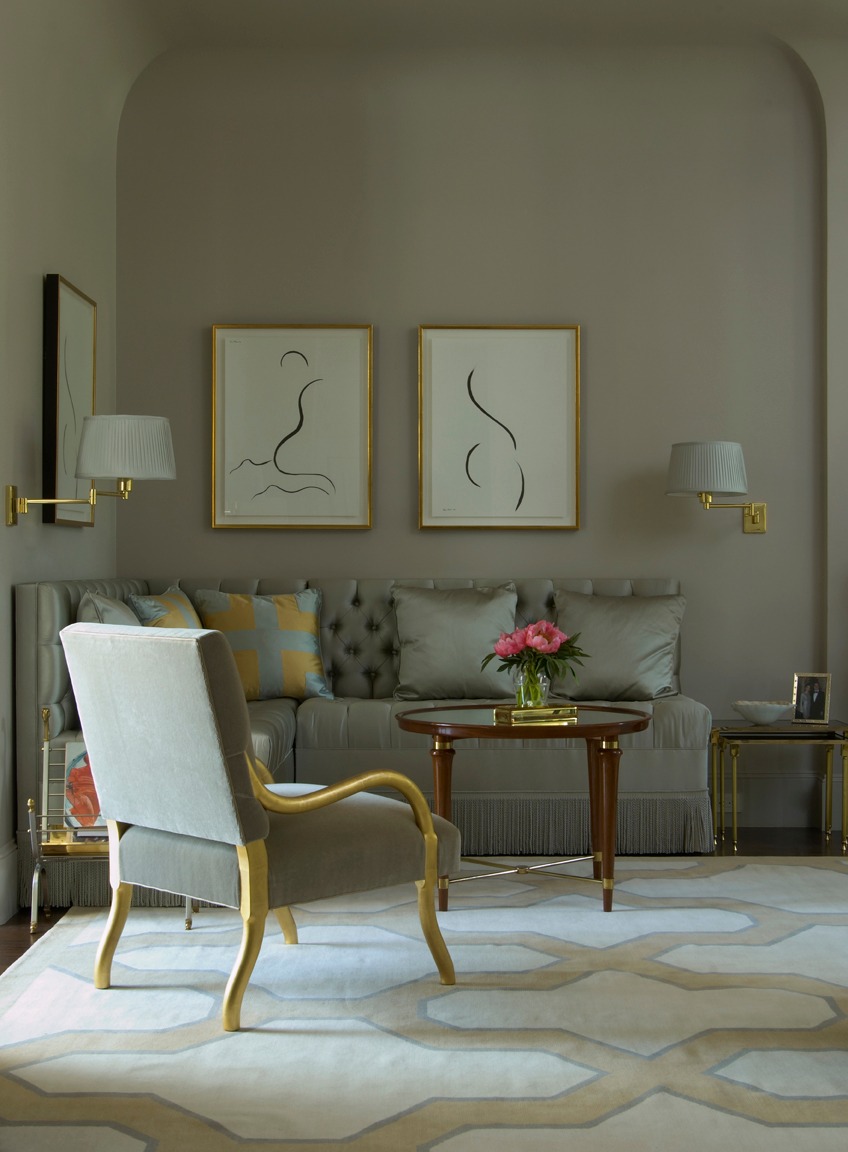 MCDONALD LIVING ROOM—DONALD KAUFMAN #62
GRIS GRATIN---French for "chic people gray". I love a wonderful platinum gray paired with anything warm like this gold leaf Rockefeller Chair in the home of my friend and client, CARLA McDONALD, founder of THE SALONNIERE http://thesalonniere.com/. My favorite paints in this genre are DONALD KAUFMAN 62 and Benjamin Moore REVERE PEWTER.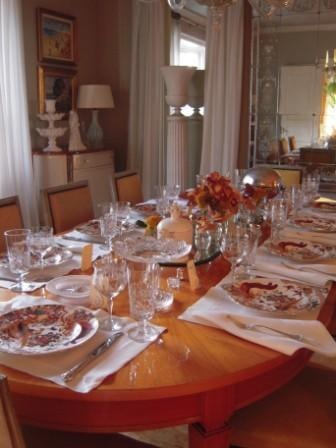 Showers' Thanksgiving 2013
THANKSGIVING--- if a holiday can be chic, THANKSGIVING is just that for me. I love TRADITION--- using the same CHINA, same MENU and always with my FAMILY.
Happy Thanksgiving!