What's chic now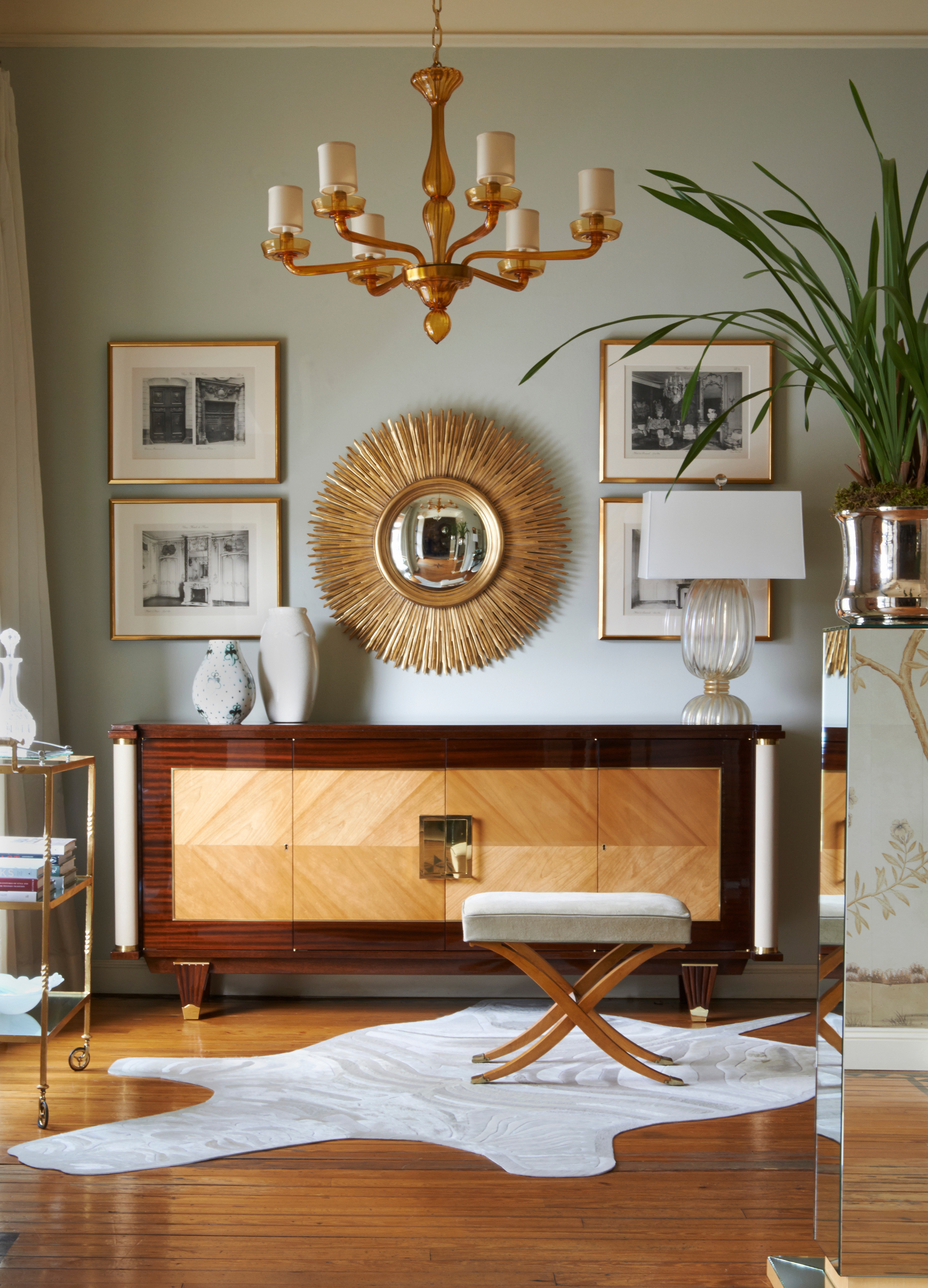 Holden Credenza-Jan Showers 2014 Collection
BENCH MADE FURNITURE USING BEAUTIFUL WOODS --- Buying things that will last forever---not something that will be in the dumpster or in a garage sale in 3 years (maybe less). Same applies to clothes---the old Chinese saying, "Buy the best and you only cry once" applies.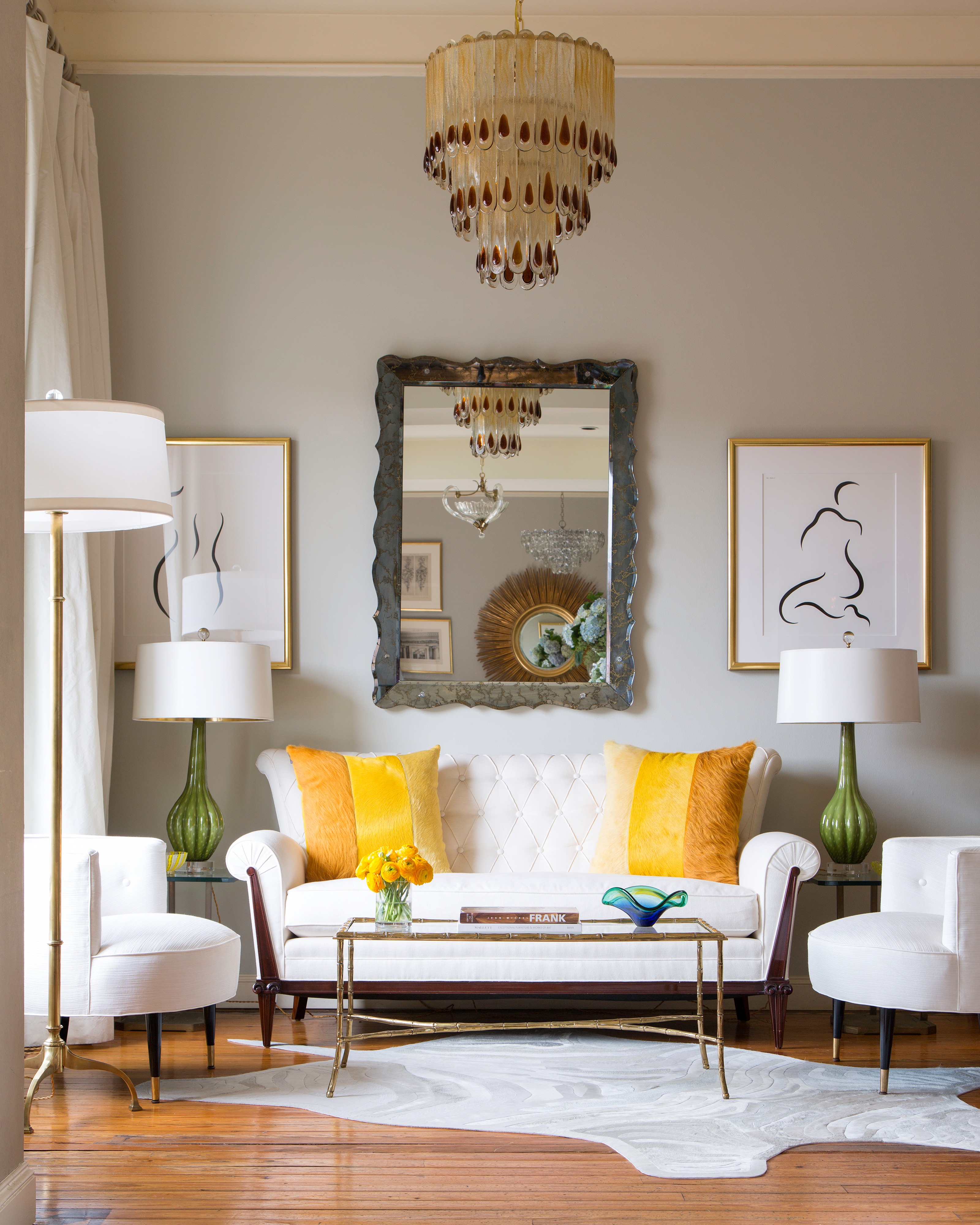 The Harrison Pillow
Jan Showers for Kyle Bunting
COLORFUL COWHIDE PILLOWS—Kyle Bunting does the best!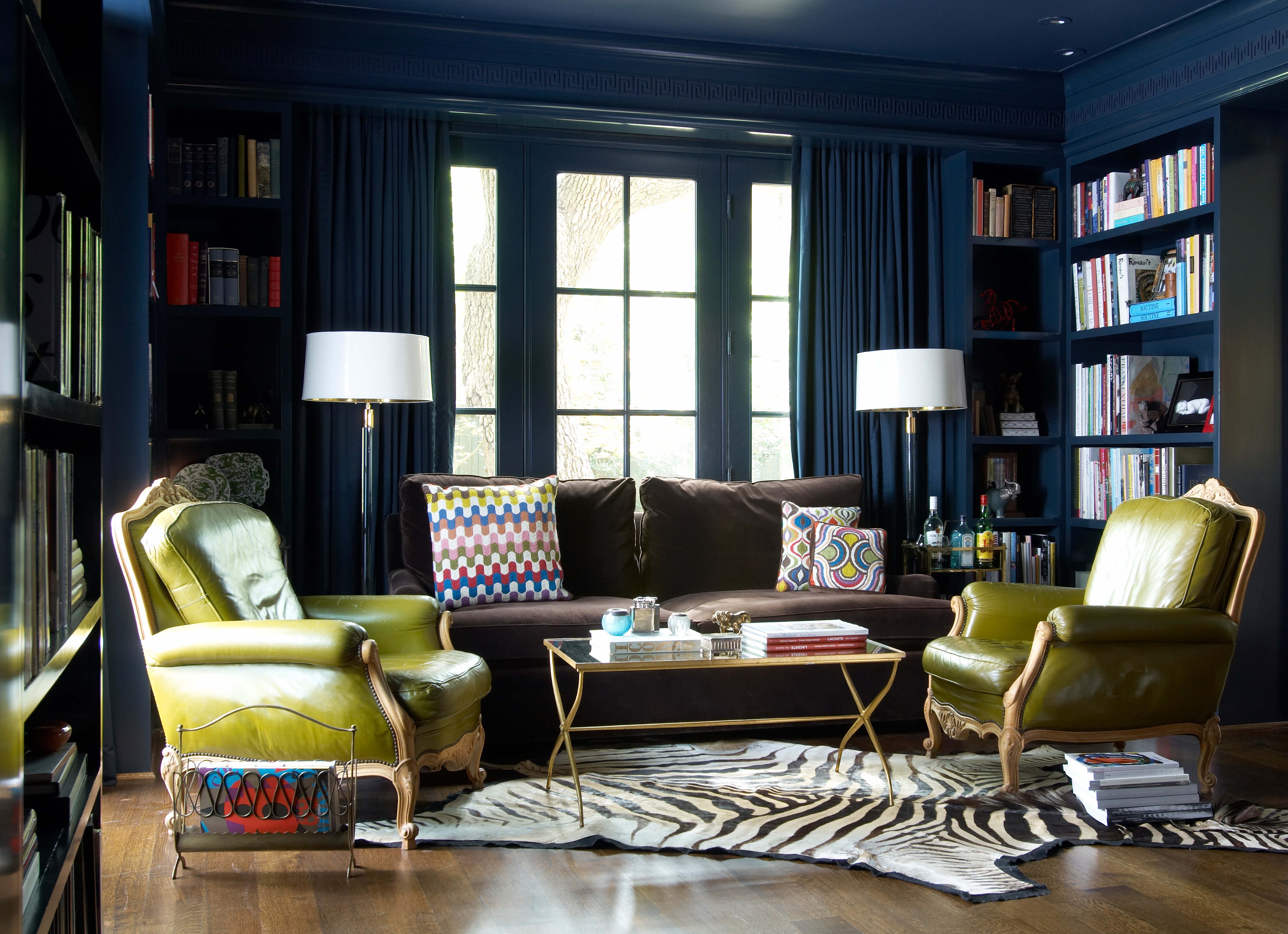 Kim and Justin Whitman's library
MAGAZINE RACKS---there should be one or two in every room---everyone still loves a great magazine or newspaper and they make a room look lived in.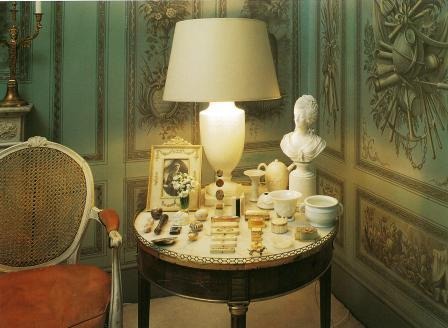 A David Hicks tableaux grouped on a table and tray with barware
PERSONAL COLLECTIONS----they should be displayed on attractive trays or grouped on a table artistically --- not scattered all over a room or certainly not in a curio cabinet!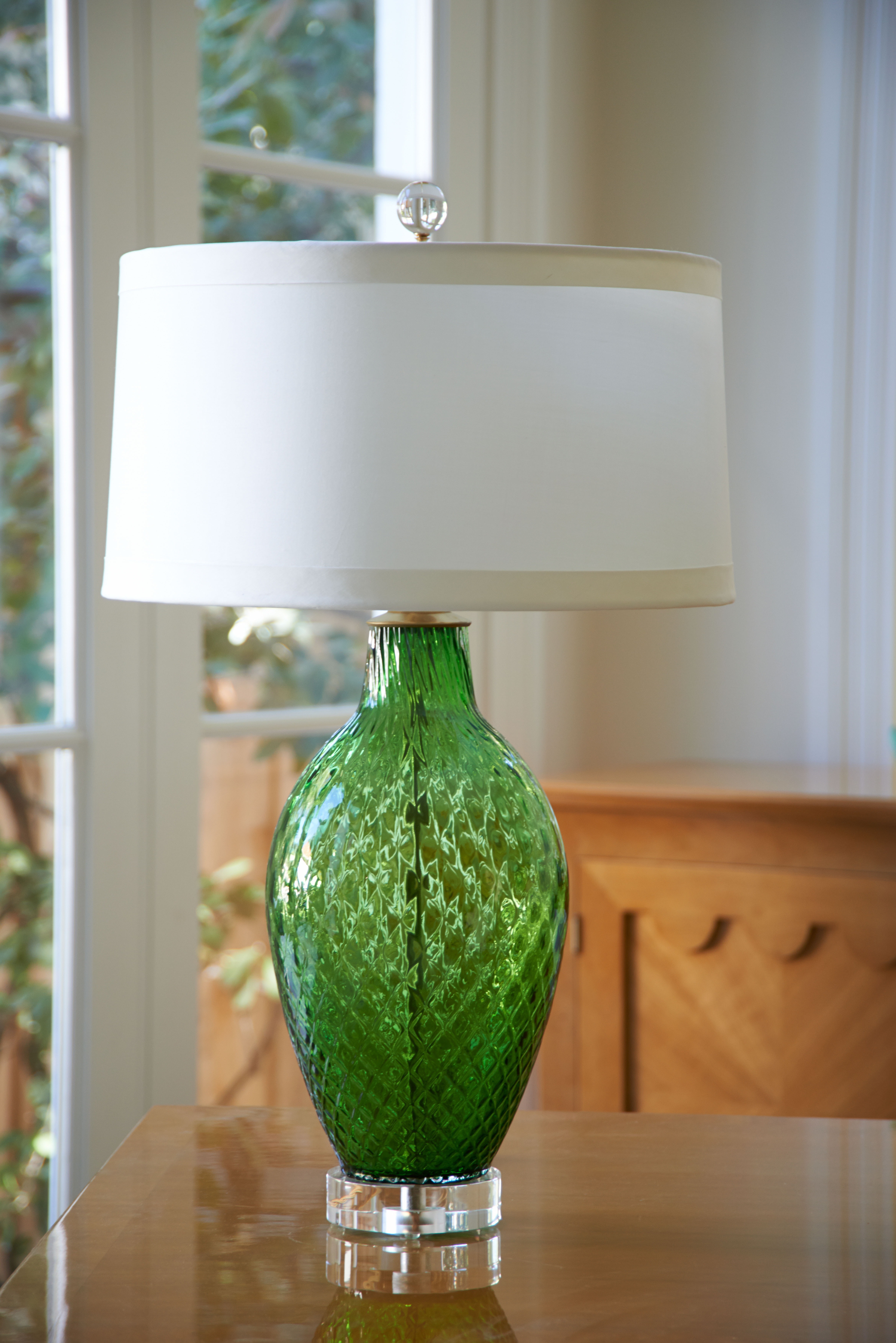 Optic lamp- JS 2014 Collection
GOOD LOOKING LAMPS----we all look better when surrounded by eye level lighting. Never forget that overhead lighting is used to age actors. Recessed lighting should be used to highlight objects and art, not for reading. Never, ever place them over one's head!
All of you ladies out there know how important shoes and handbags are to create a great look in fashion---lamps are exactly the same in good design.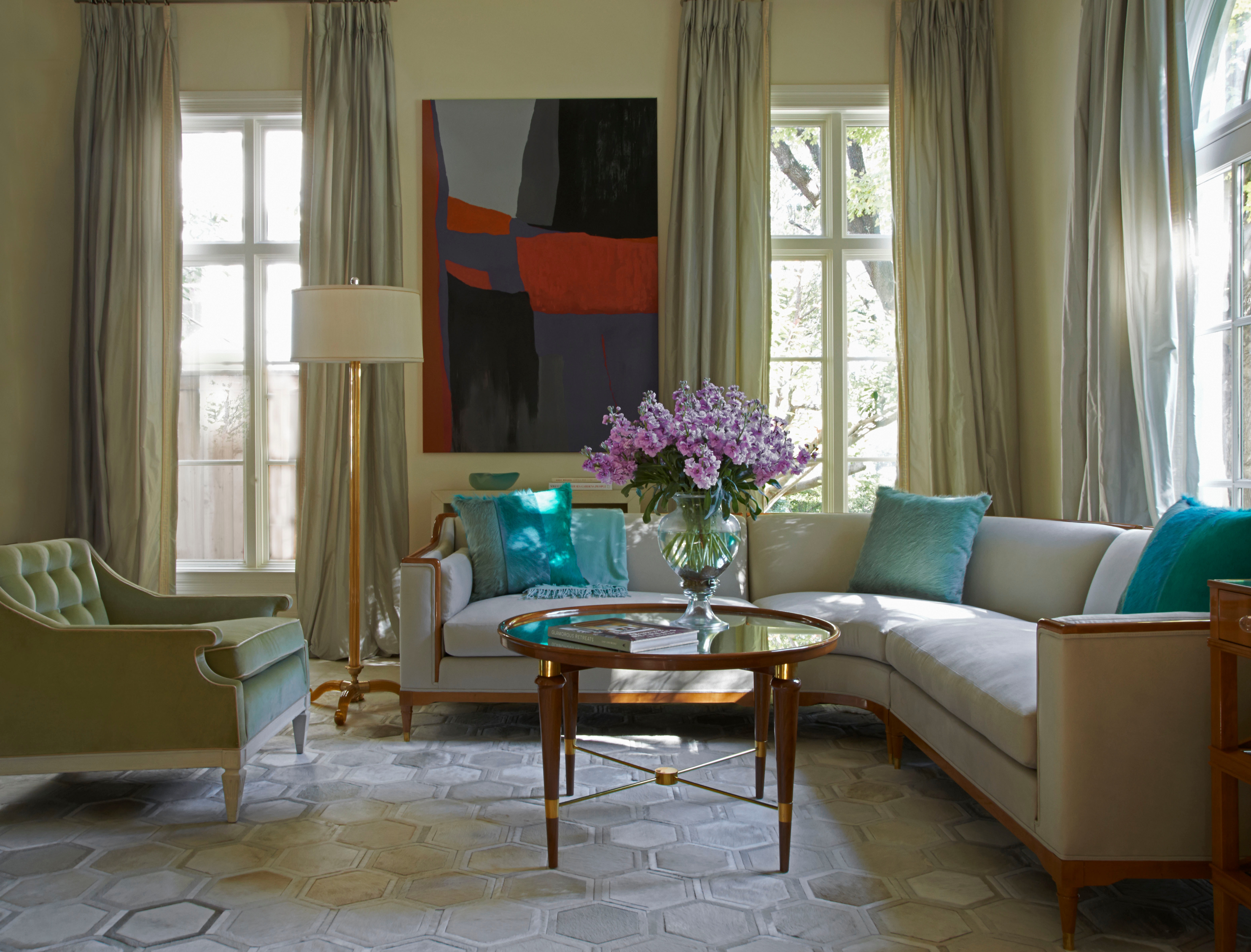 Marilyn Sectional-JS 2014 Collection
SECTIONAL SOFAS----never thought you would hear me saying this? Well, that was before the Marilyn Sectional. It is sexy and practical and everyone looks great and feels great sitting on it.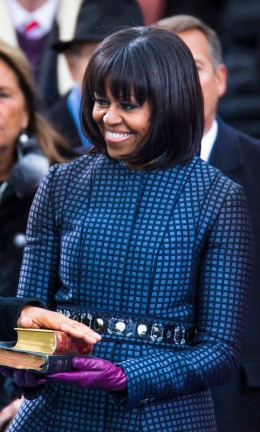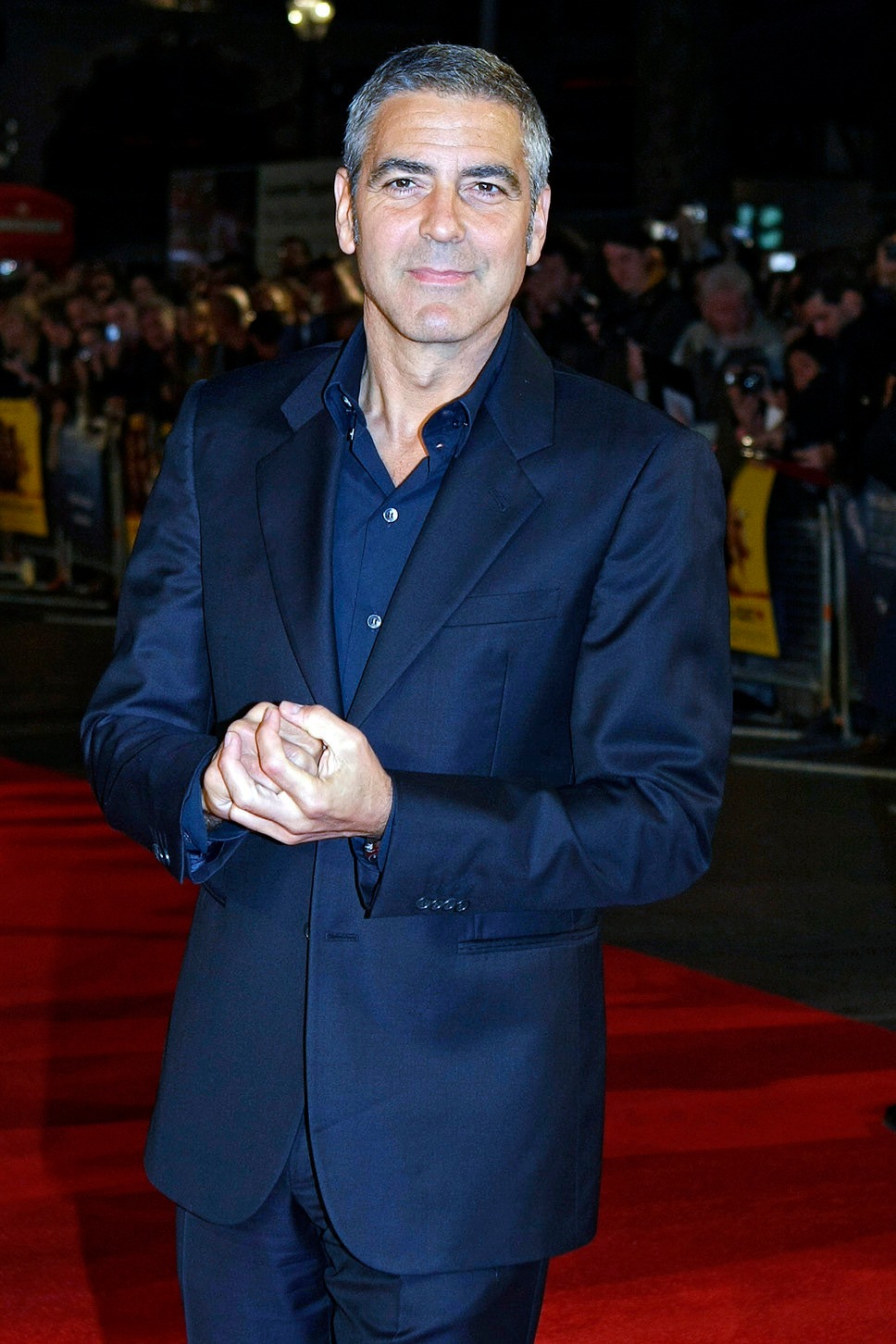 First Lady Michelle Obama & George Clooney
NAVY BLUE RATHER THAN BLACK IN FASHION-It looks so fresh-Iove it with pinks-I'll get to that color later.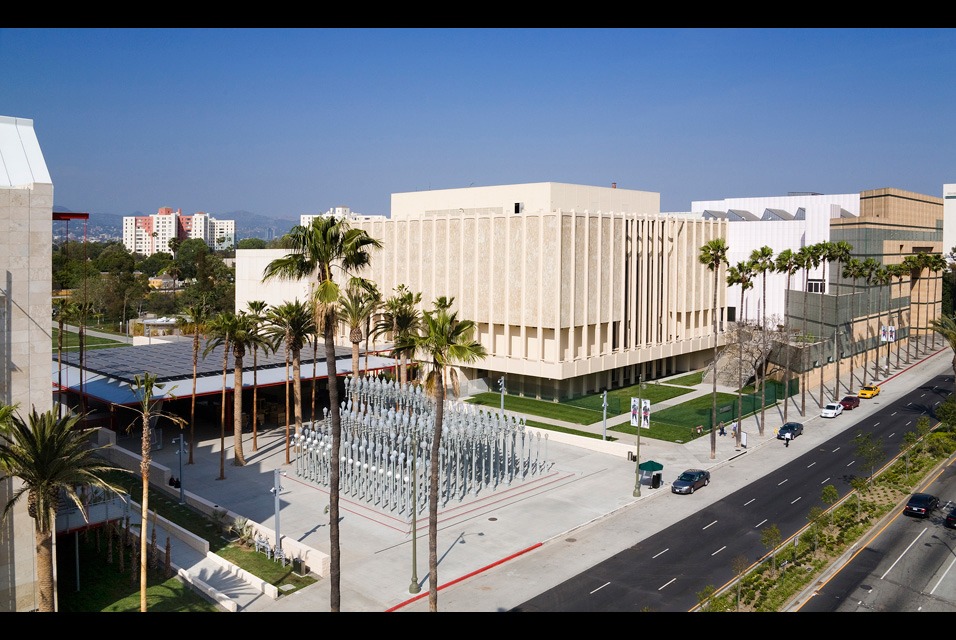 Los Angeles County Museum of Art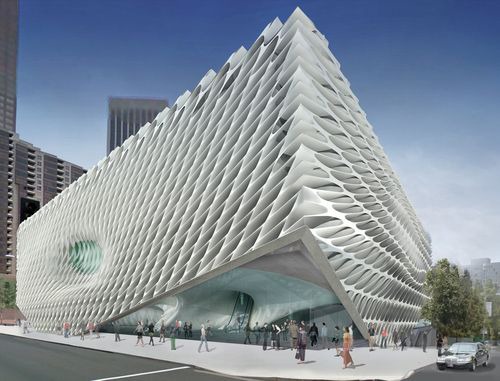 The Broad Museum—expected to open in 2014
THE ART SCENE IN L.A.----what a difference a decade makes!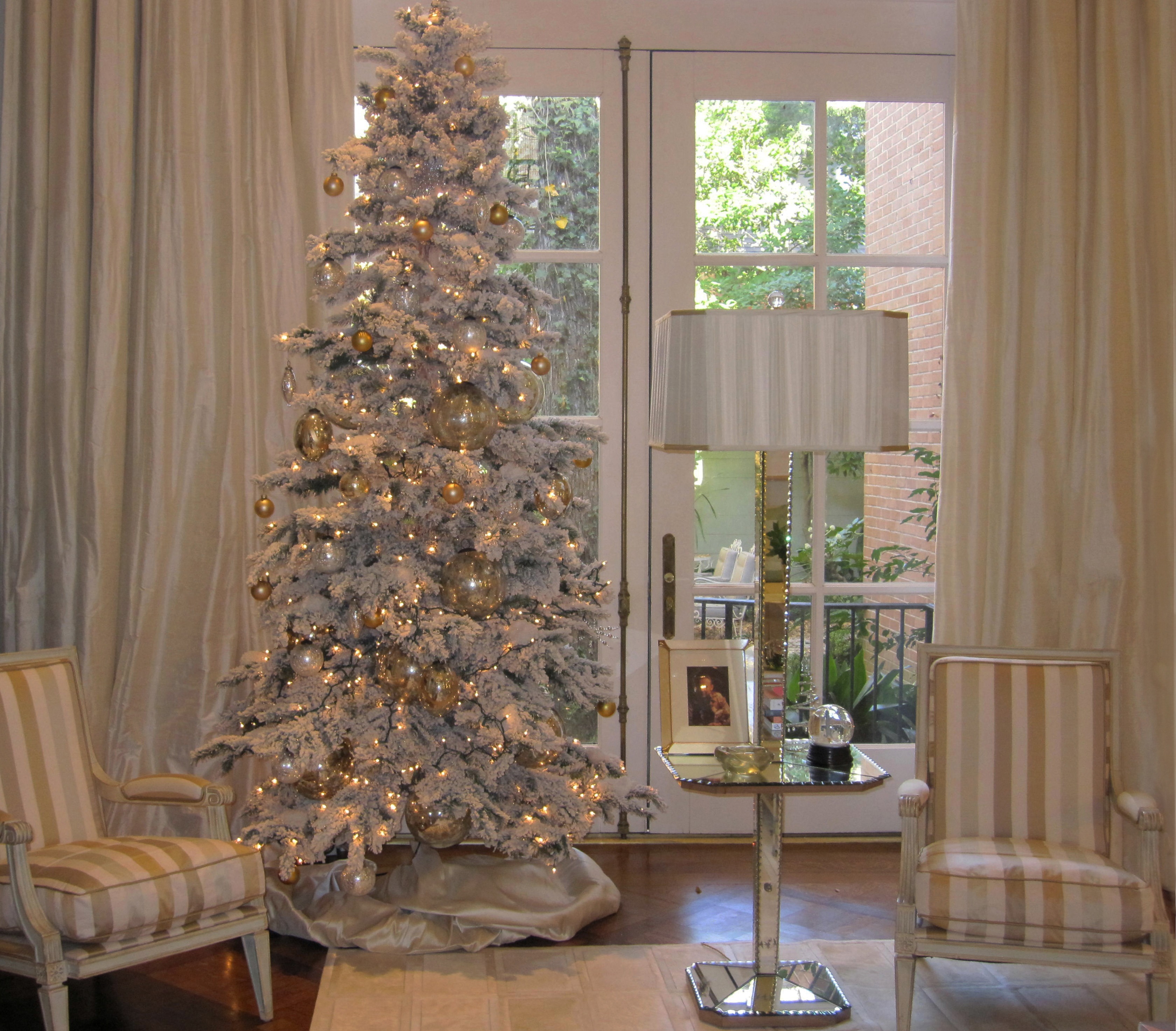 Our townhouse decorated for Christmas
FLOCKED CHRISTMAS TREES---with gold and silver ornaments and white lights. And, by the way, over decorating a house for Christmas is so '80's in my opinion (all of these are my opinions.) A great tree whether flocked or green, with favorite ornaments and fresh greens with white flowers in vases are my go to look. I collect snow globes and place them under a lamp.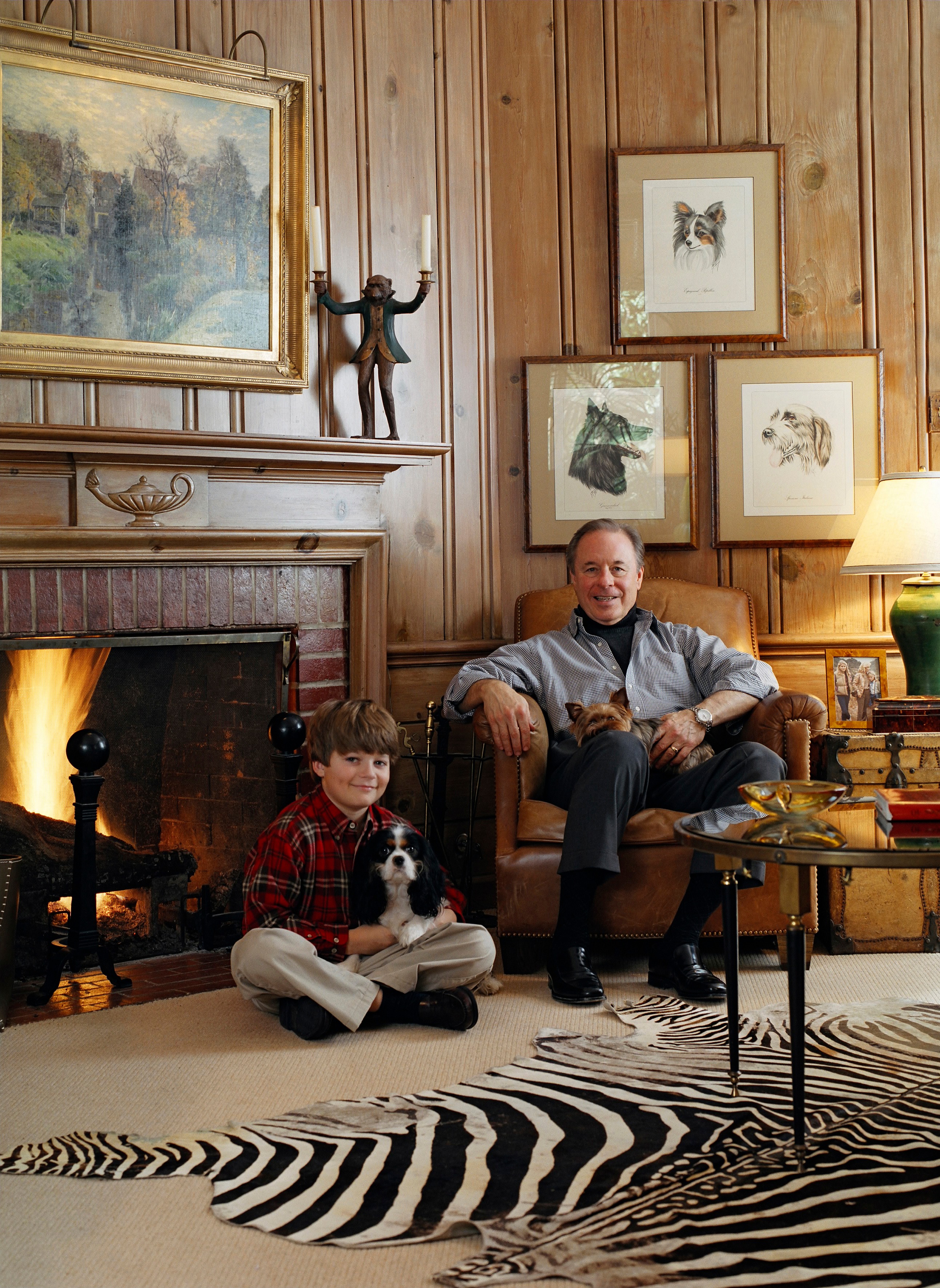 Matthew and Jim, c. 2004
A FIRE IN THE FIREPLACE---We keep one going from October through March and on any dreary day any time of the year—simply crank up the a/c. I love the fragrance of pinion.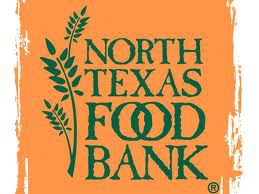 DONATIONS----It's so wonderful to make donations in honor of your friends during the holiday season. We love it when we receive a donation card that one has been given in our name.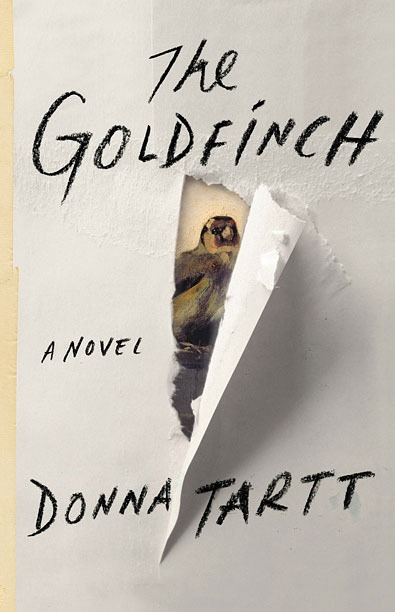 READING AND HOLDING A BOOK-----I do read on my iPad but still love the look and feel of the real thing. I feel the same about magazines and newspapers.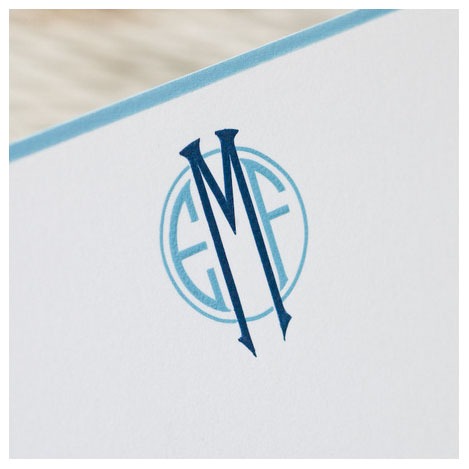 Bespoke stationary from The Printery
Available through Madison in Highland Park Village
WRITING THANK YOU NOTES----Not thank you emails, although doing both are fine. Along those same lines I prefer sending out printed, engraved or letter press invitations. Evites are great reminders later. I adore receiving a beautifully written thank you or invitation in the mail! Also if an invitation includes an RSVP (requesting a response) it is incredibly rude not to respond.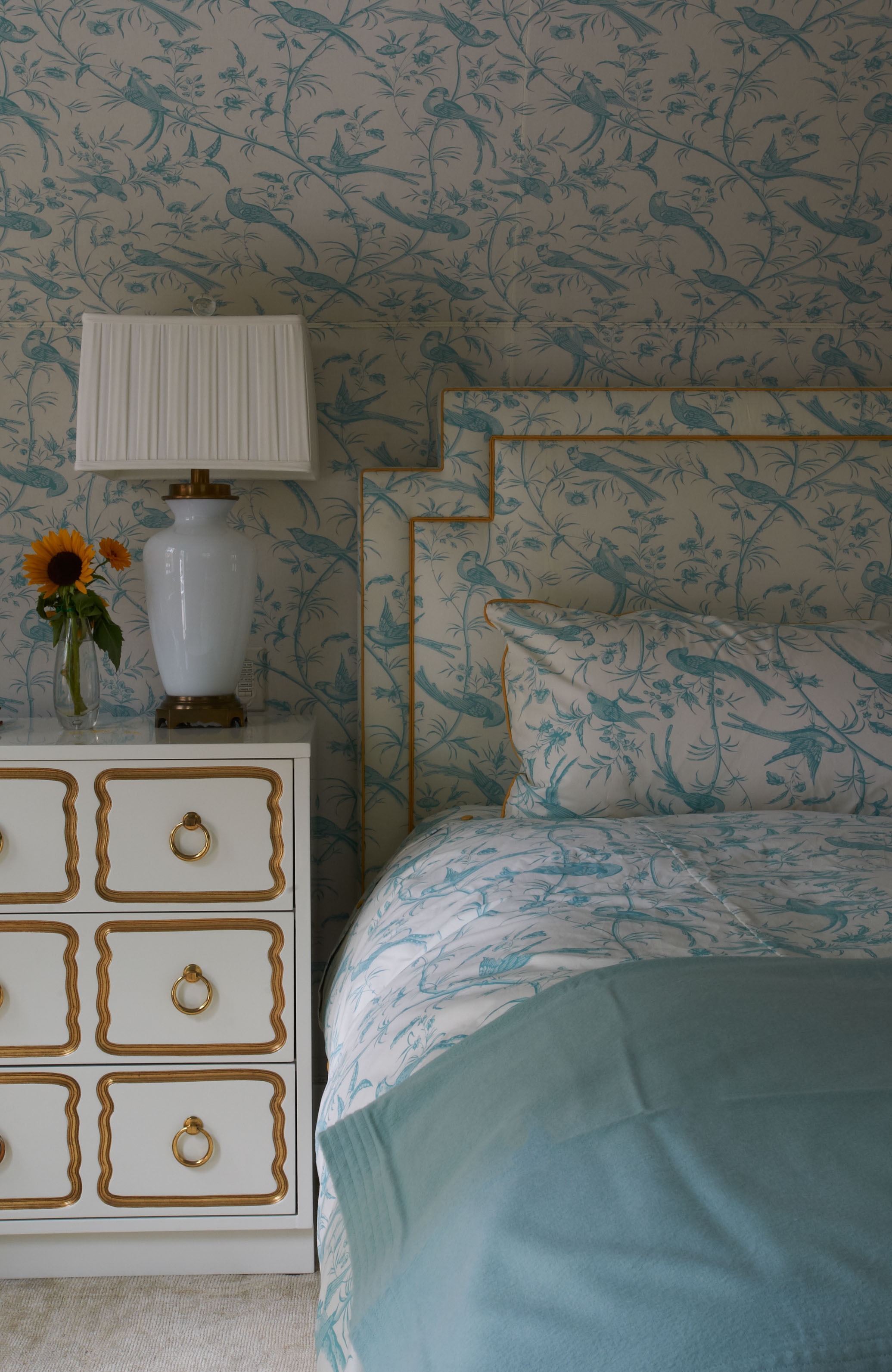 Master bedroom in Crested Butte
Fabric Brunswig & Fils Bengali
PRINTS---I am loving them when designing rooms---many of them feel so chic to me now.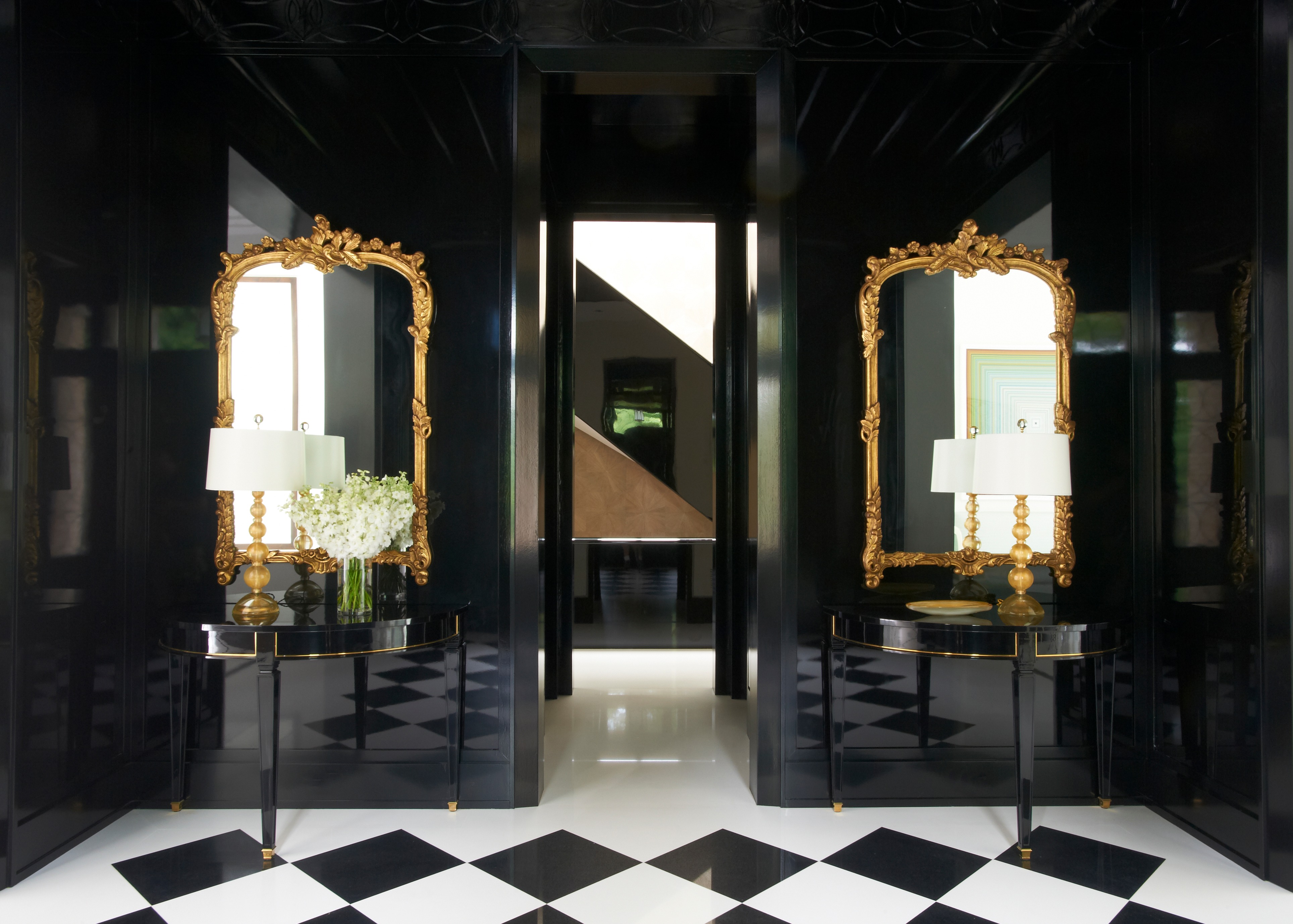 Custom carved gold leafed mirrors and Sebastien Demilunes from JS Collection
CLEAN LINES MIXED WITH CURVACEOUS LINES---all straight lines in a room look like hotel furniture.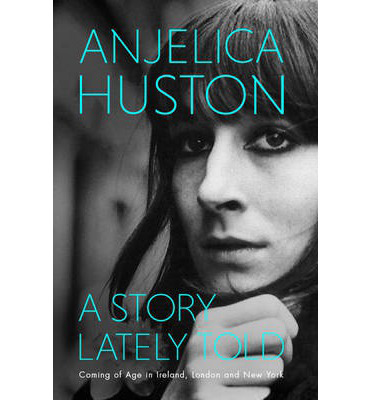 ANGELICA HUSTON'S NEW BOOK, A STORY LATELY TOLD---she is a good writer and this memoir is both touching and interesting. It's the first volume of two. This one goes through the '60's and is all about her growing up in Ireland, London and New York, and, of course, all about her very intriguing mother and father. I'm looking forward to volume two, which will be out next year.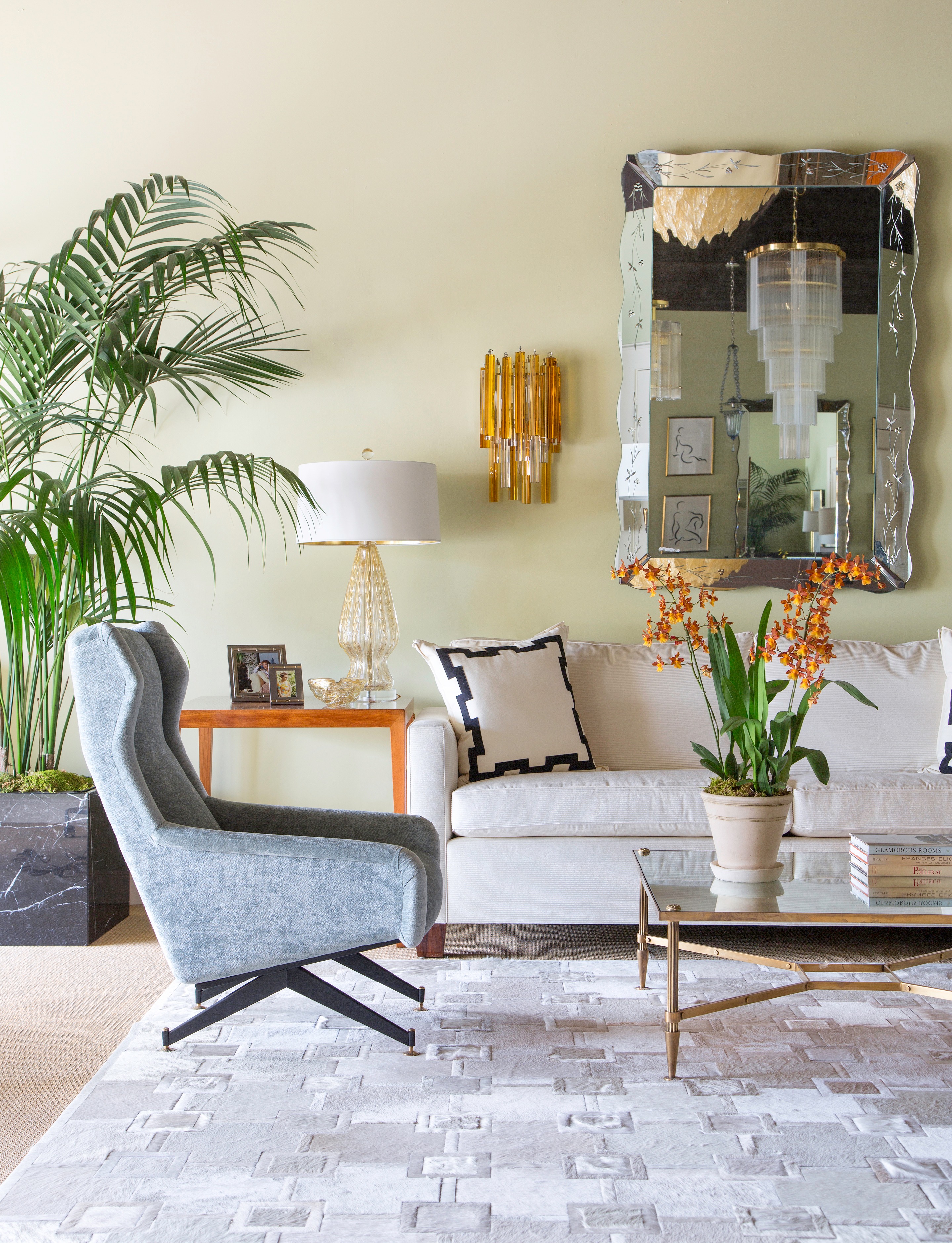 Italian lounge chairs, c. 1960
ITALIAN FURNITURE FROM THE LATE 60'S AND EARLY 70's --- there is something so curvaceous and sexy about it.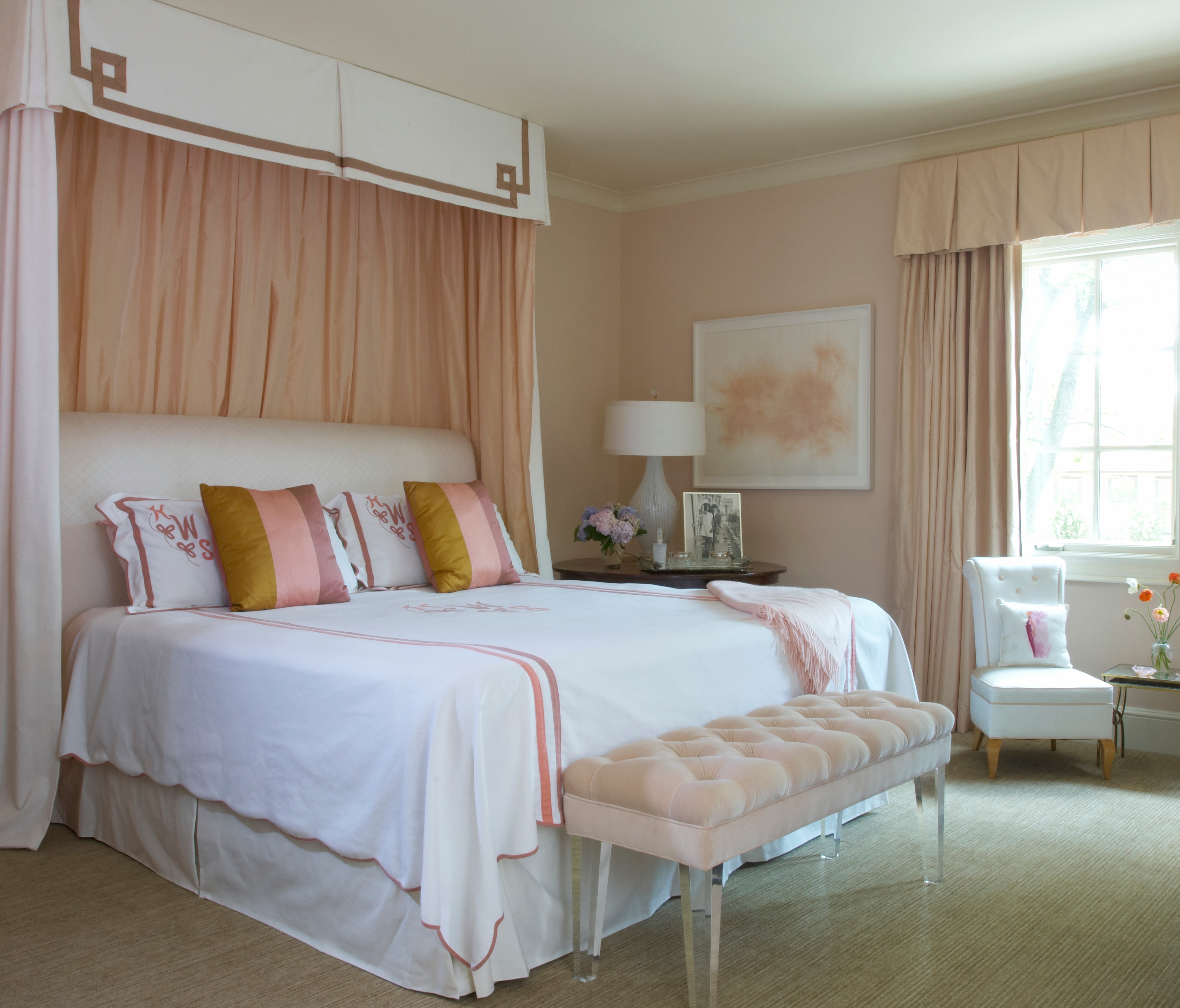 Benjamin Moore Queen Anne pink HC-60
PINKS --- Earlier this year at Leaders of Design Conference in Berlin, we heard Li Edelkoort speak about trends for the next 2-5 years. She was named by Time Magazine as one of the top 25 people in the world who are the most accurate at predicting trends. For 2015, she says that various shades of pink are going to be THE color and that it is no longer a color just for women---men, especially younger men, will be wearing it as well and it will be prominent in decorating and interior design. I might add---who doesn't look good in some shade of pink?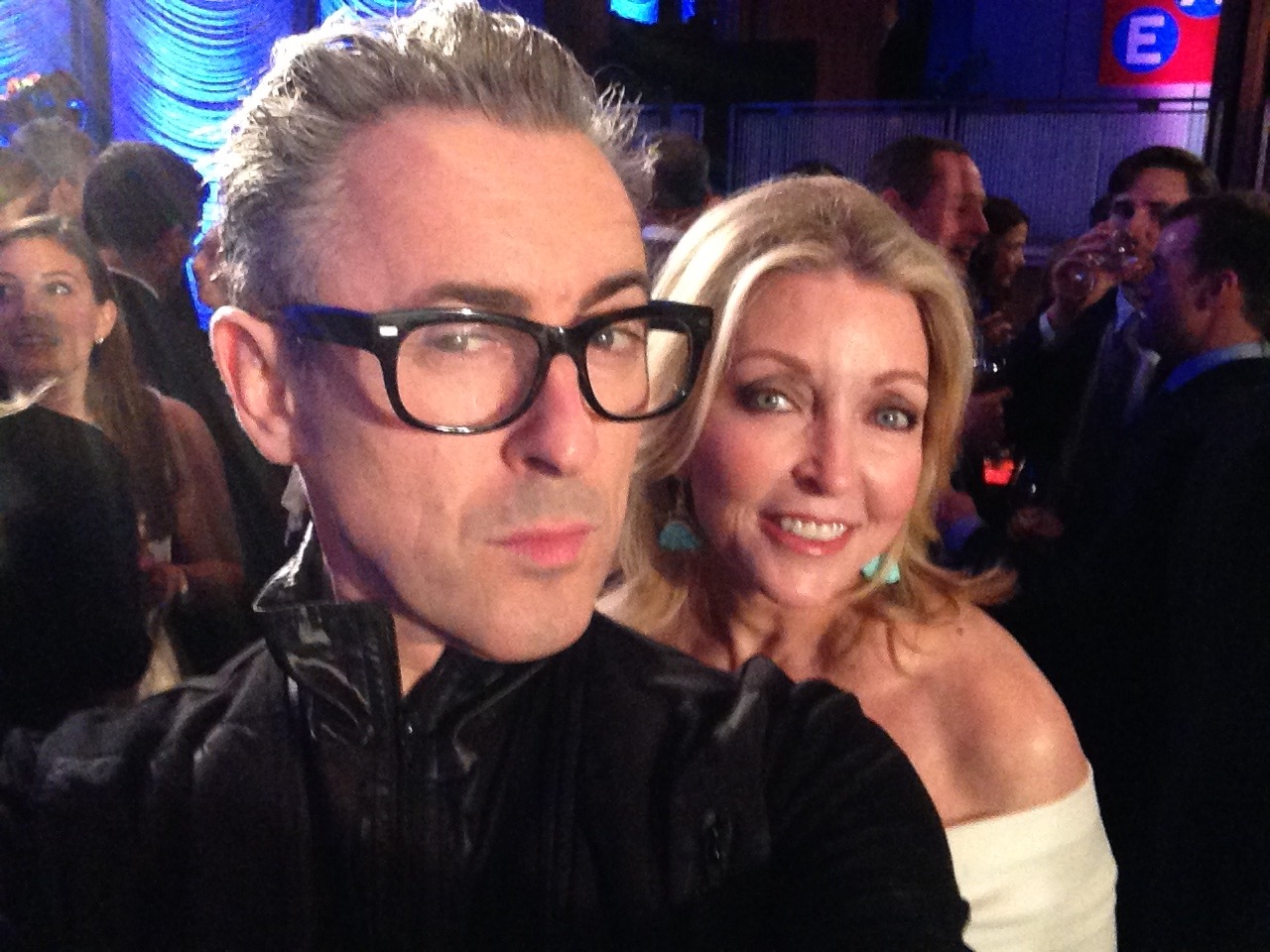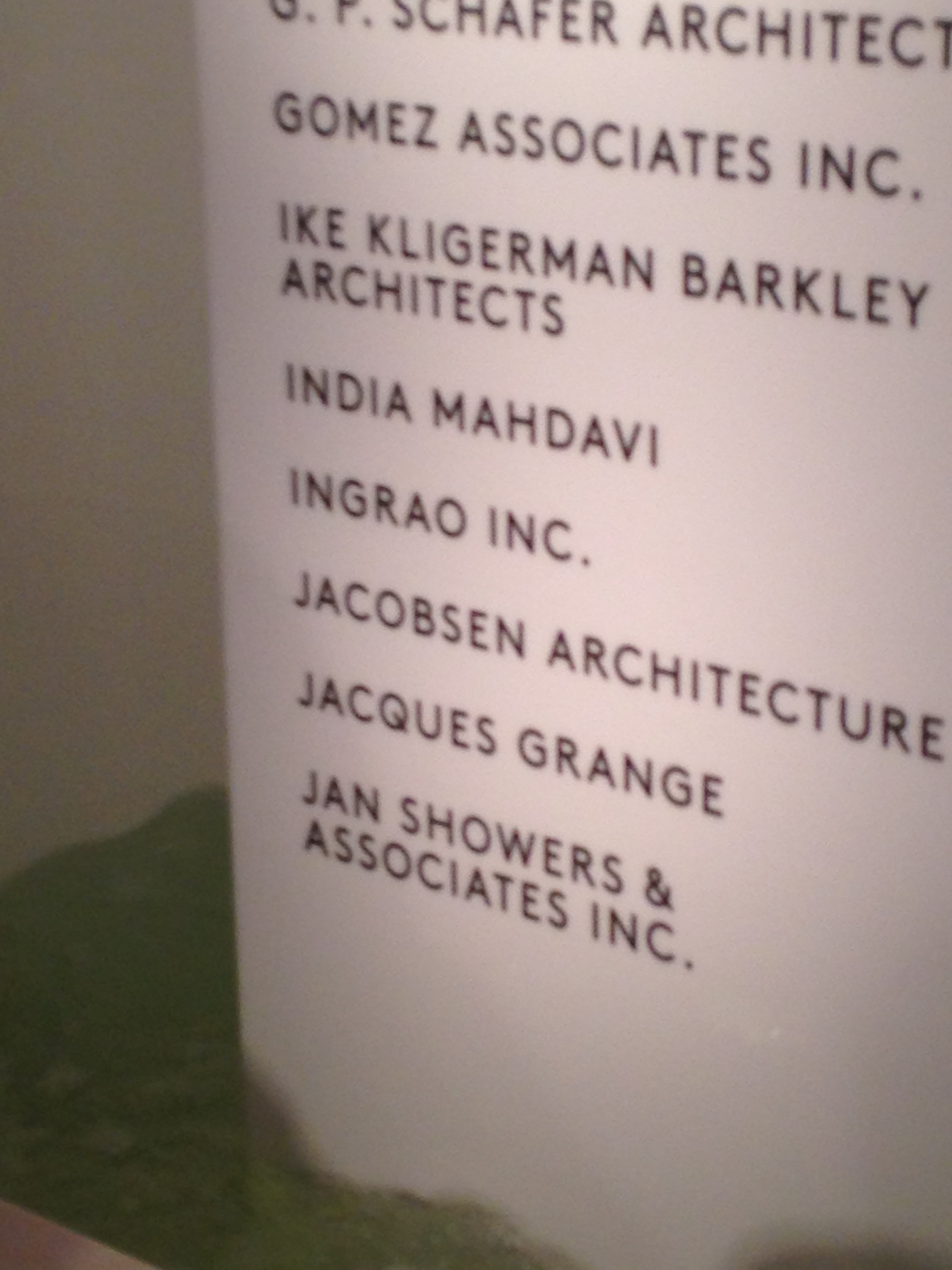 Alan Cumming taking a selfie of us at AD 100 party
THE AD100 PARTY --- A wonderful group of interior designers and architects gathered in New York late last month when Margaret Russell, Editor in Chief, introduced the 2014 AD100 at The Four Seasons in the Pool Room. There were lots of celebrities---love Alan Cumming---he told us that he would be starring in Cabaret at Studio 54 next fall. Can't wait! He is the consummate entertainer and a lovely man.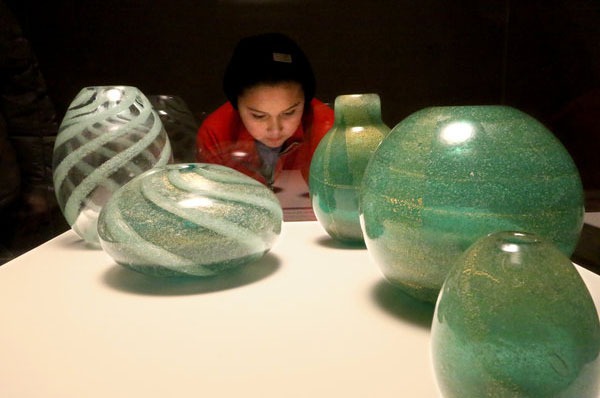 Venetian Glass by Carlo Scarpa: The Venini Company, 1932-1947
MURANO GLASS AT THE MET - Don't miss this ! Roberta Smith says "process, form and decoration become a single thing. Art, craft and science merge".
That's it until January!! HAPPY HOLIDAYS TO EVERYONE---look for my best and worst of 2013 in January.