ALORS... APRIL IN PARIS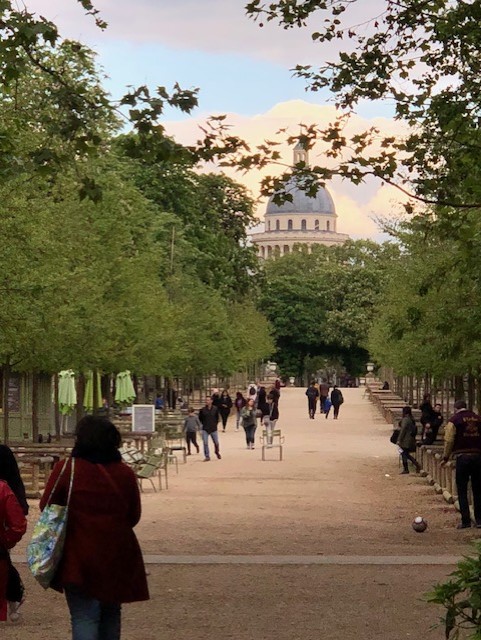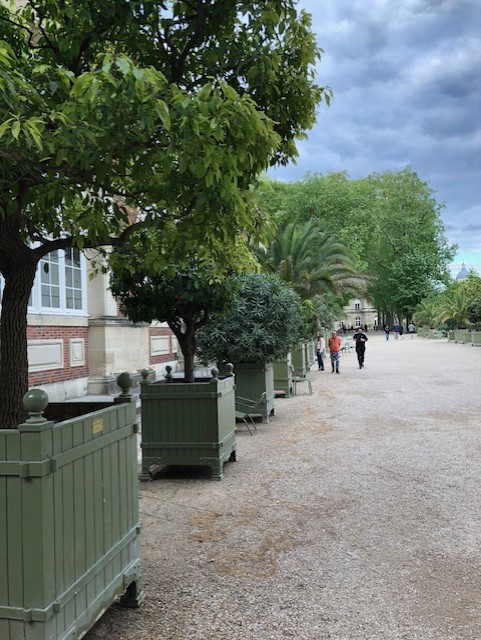 Luxembourg Gardens
We just returned from Paris and I have so much to share with you! There was much to see and take in. I don't love trends, but when you go to Paris, there is no way not to notice what is having a moment in our design and fashion world. Paris is the Mother Lode!
We literally bought more on this trip than we have ever purchased before because there was so much to choose from --- we bought close to 200 lots.
NEW ACQUISITIONS COMING IN JUNE!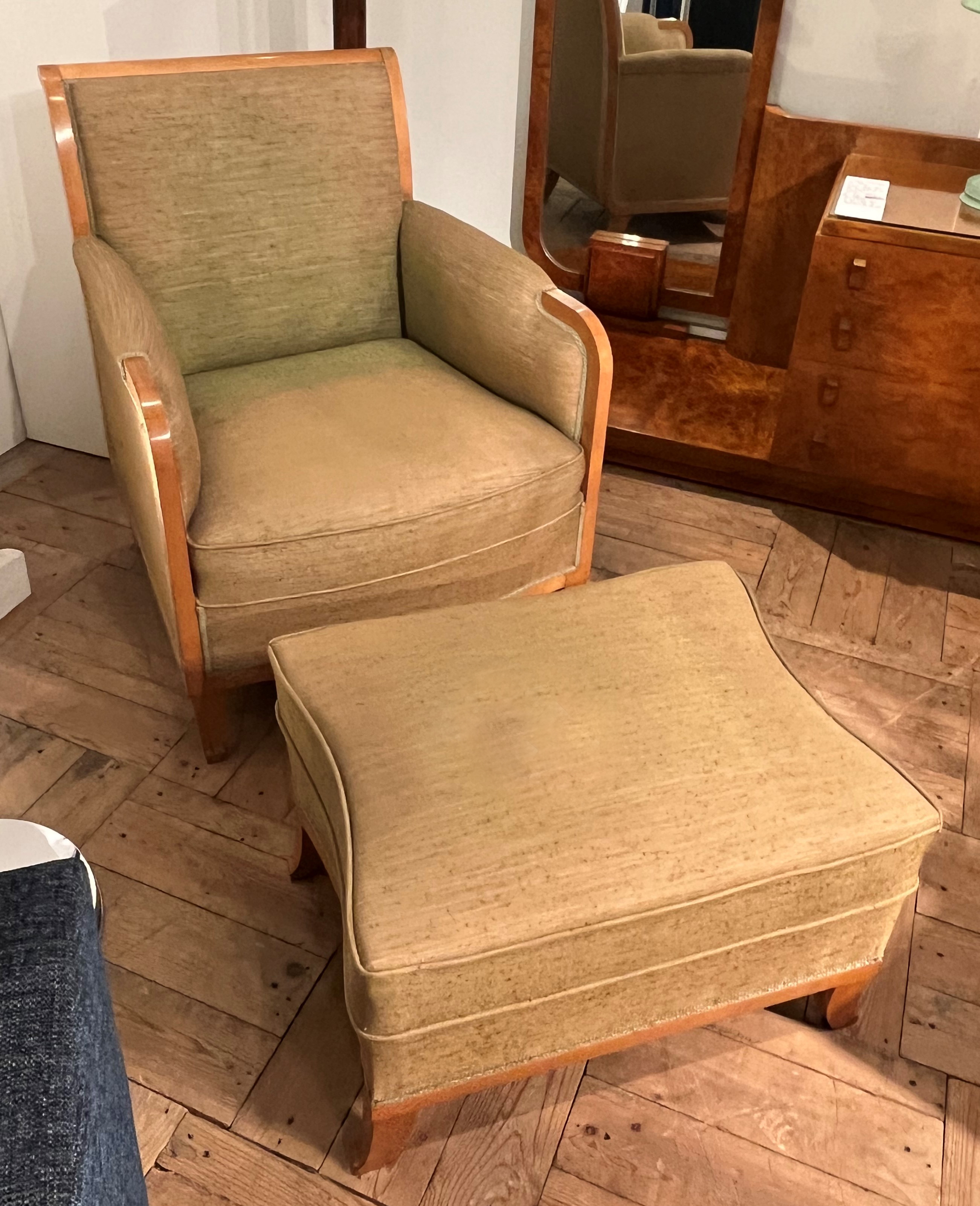 1940s chair and ottoman attributed Jules Leleu
Oval mirror with green glass and brass frame, c. 1940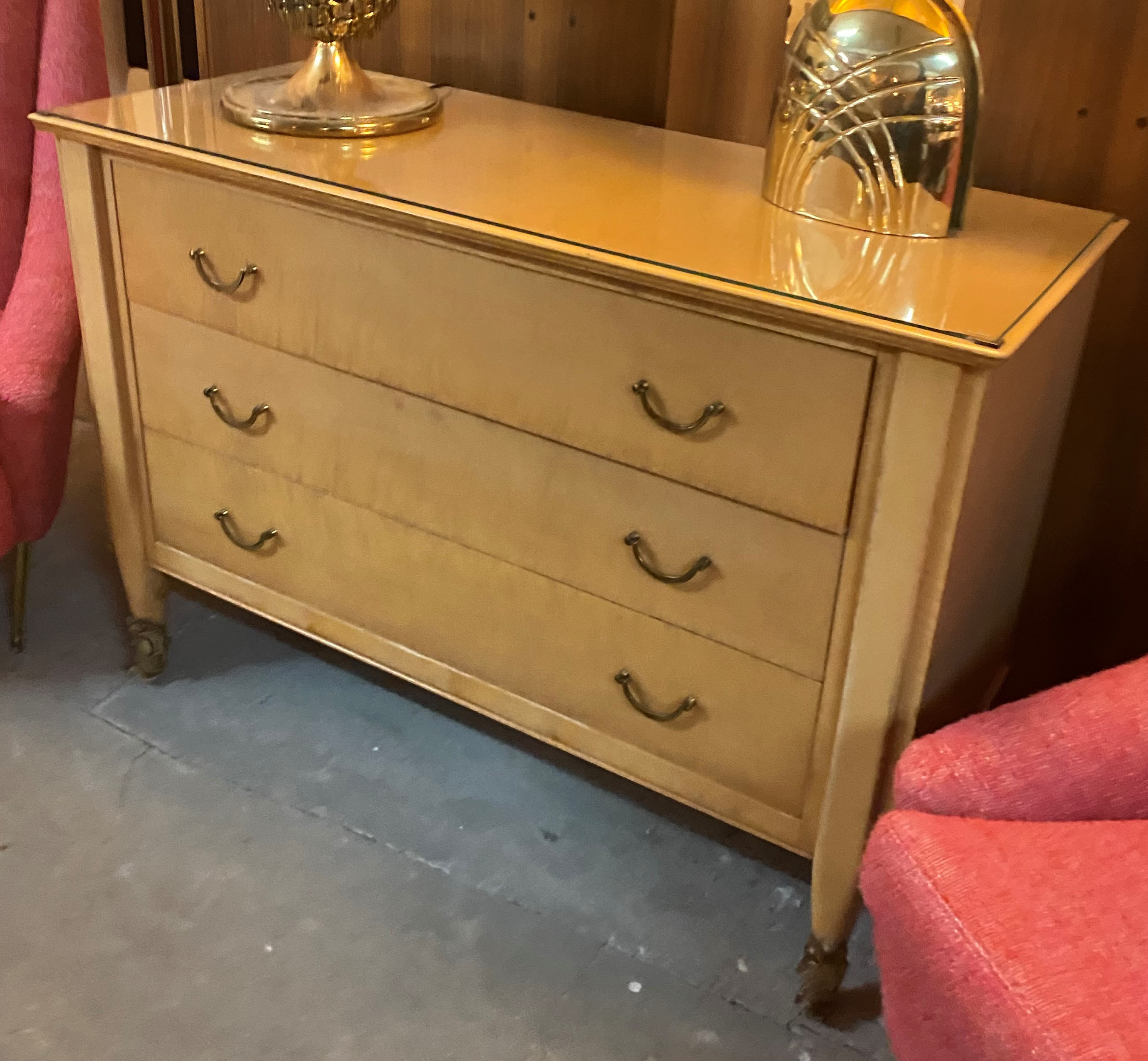 Sycamore Commode, c.1940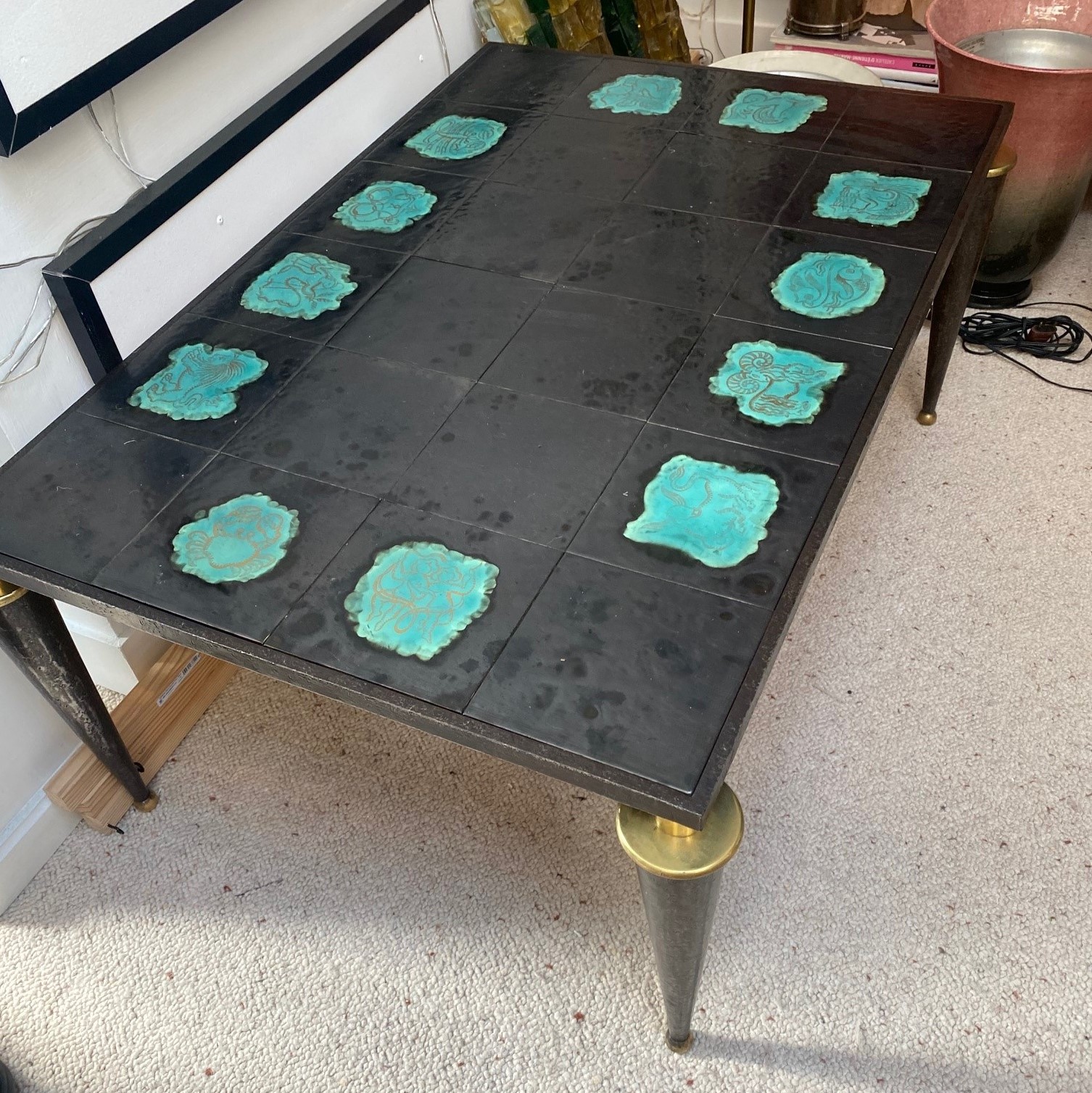 French ebonized iron and bronze coffee table with turquoise zodiac tile inserts, c. 1940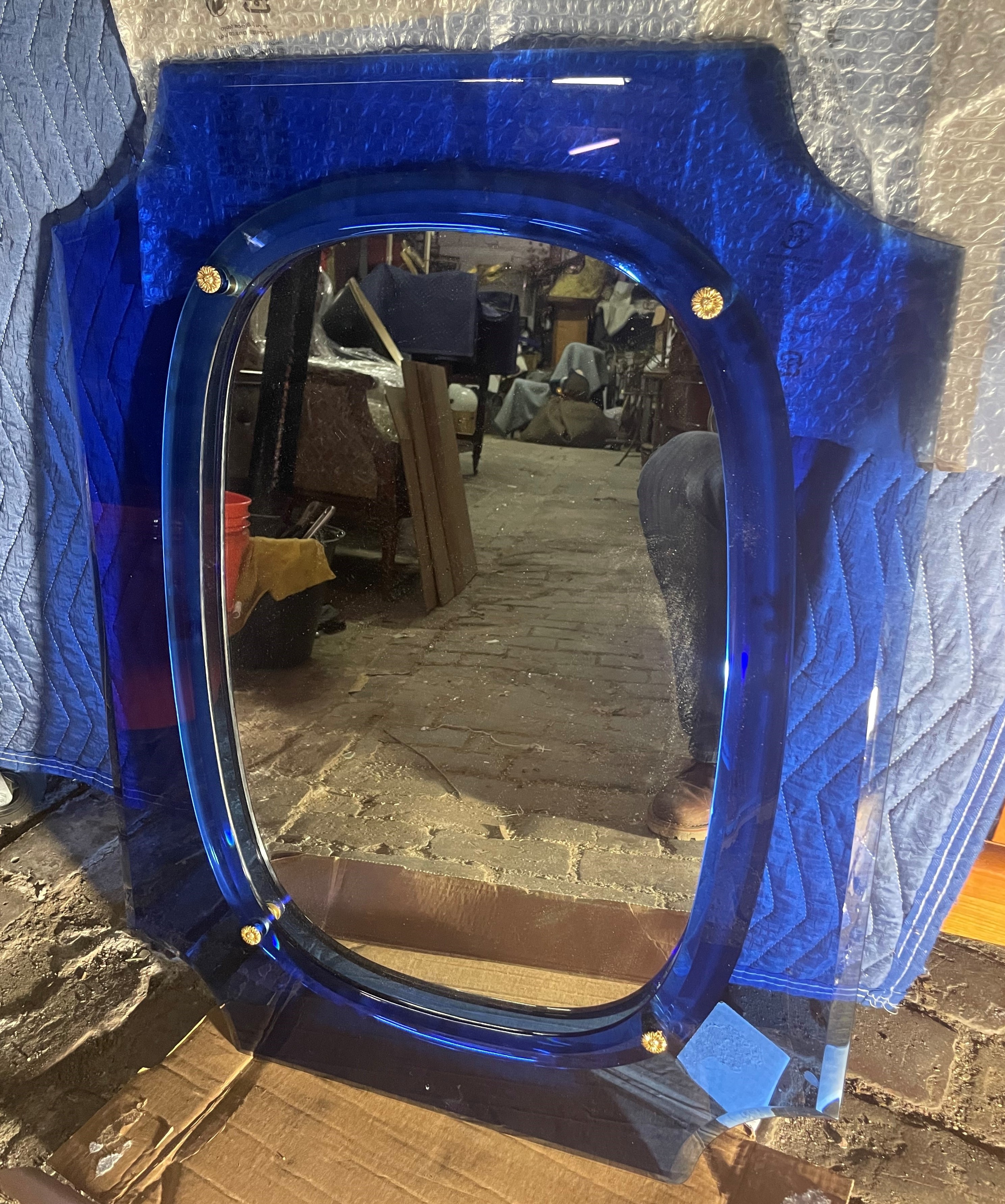 Cristal Arte mirror, c. 1950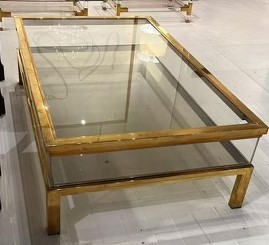 Bronze coffee table with sliding glass top, c. 1960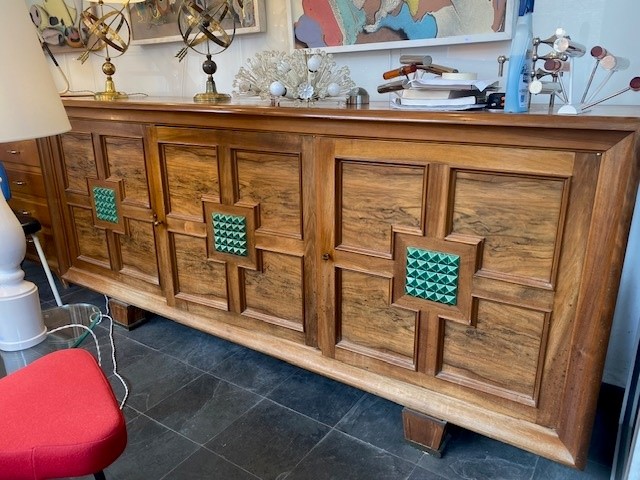 French walnut credenza with turquoise tile door insets, c. 1940
Ebonized and walnut bar by deCoene, c. 1950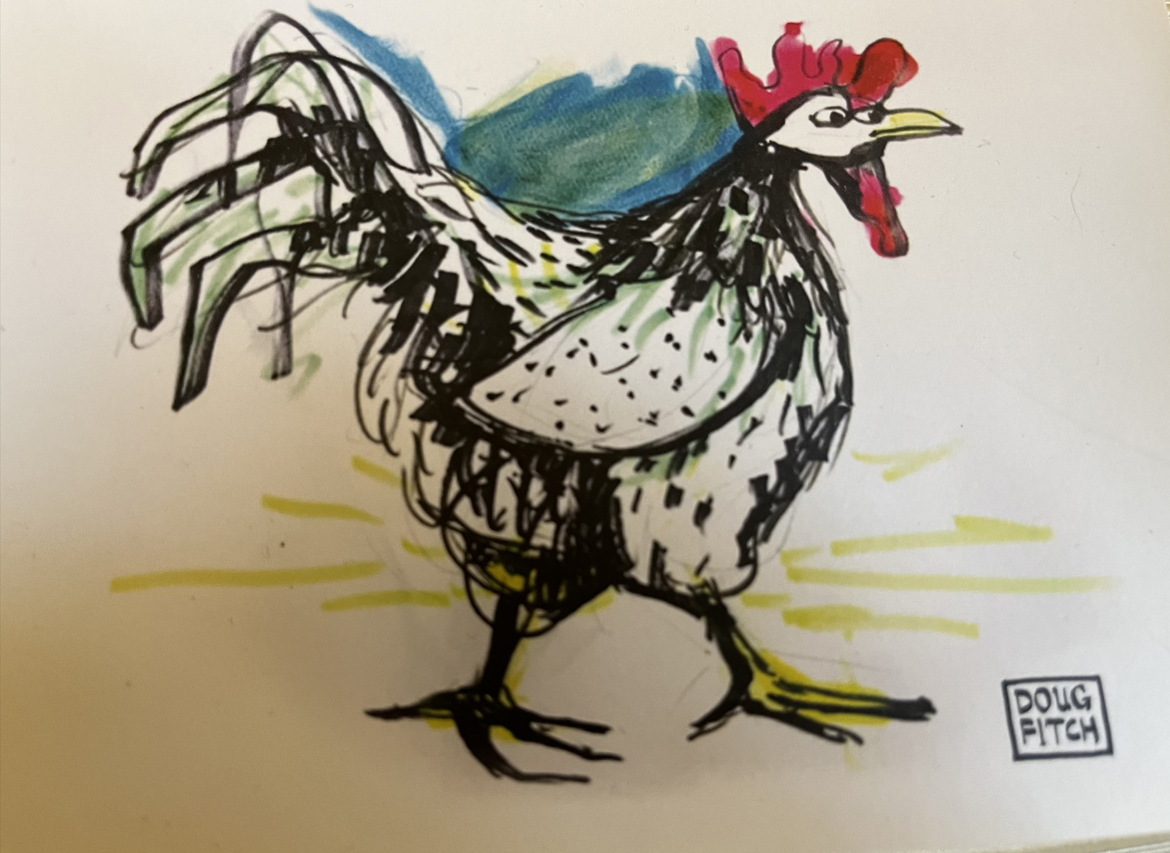 Le Coq & Fils
This is a place you might not know about but you must try the next time in Paris. The most delicious chicken from Bresse (the best chicken in the world) prepared after you order it, frites done in goose fat and the best simple salade vinaigrette in the city. You have to go to Montmarte and you must have a reservation---very casual, rustic atmosphere and simply delicious. Plan on a late lunch with some fabulous red wine and stay a while. They also have the best floating island in the city (and great deviled eggs as an appetizer).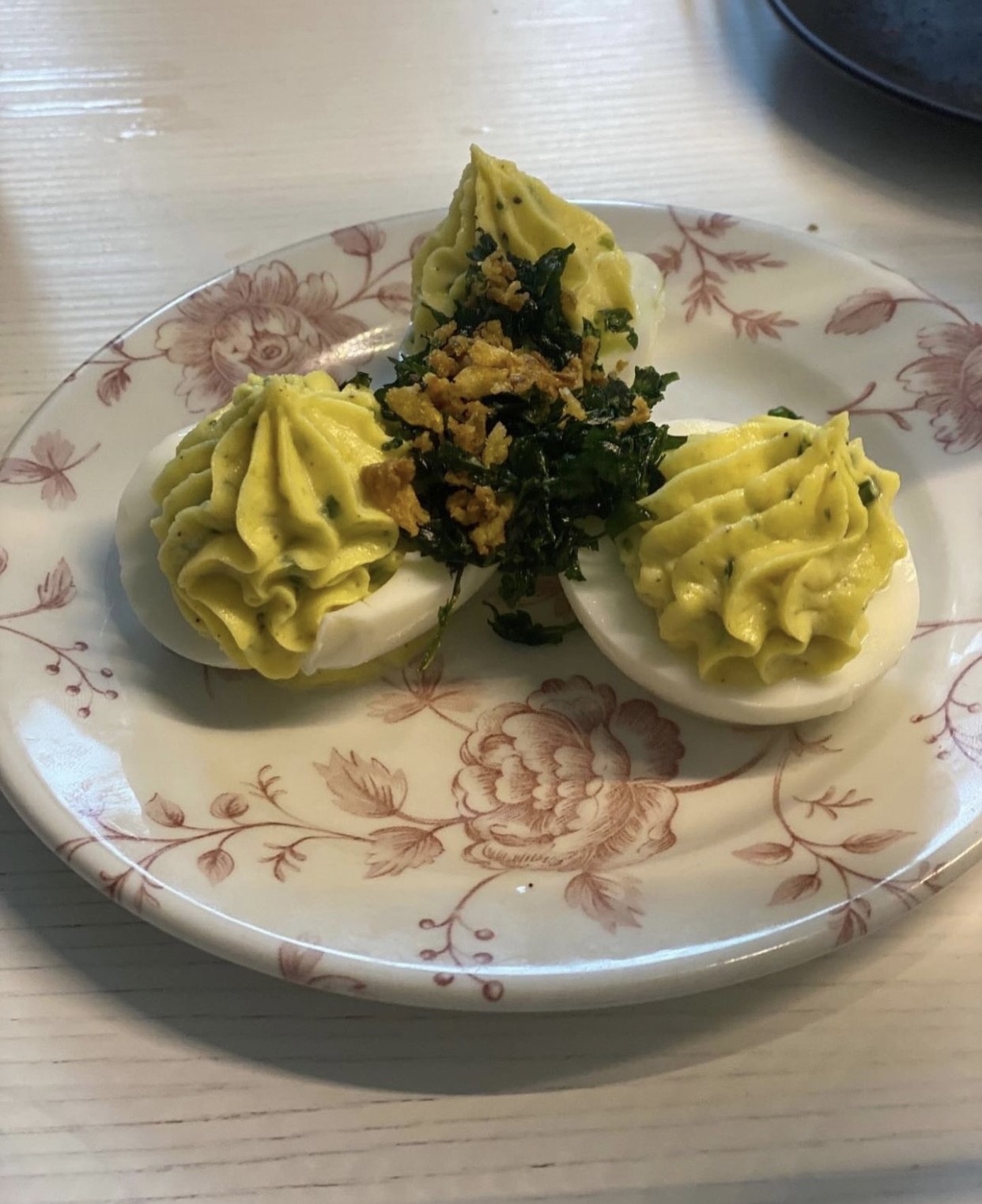 Montmarte Deviled Eggs
Hotel Costes Langoustines
I'm sure I've written about this before but what a great place to have a late lunch—best Langoustines anywhere and nobody makes potatoes puree this well. Also, great people watching.
FASHION
Women wearing classic clothing in Paris is still de rigueur. I feel the best in a well fitting pair of pants with wider legs, low heeled boots or shoes, turtlenecks with scarves and a well made blazer or a long coat. I always take a black dress to wear out at night. This year a simple long Altuzarra with heels or boots and a wonderful pink lightweight Oscar long coat that went everywhere I did except when it rained.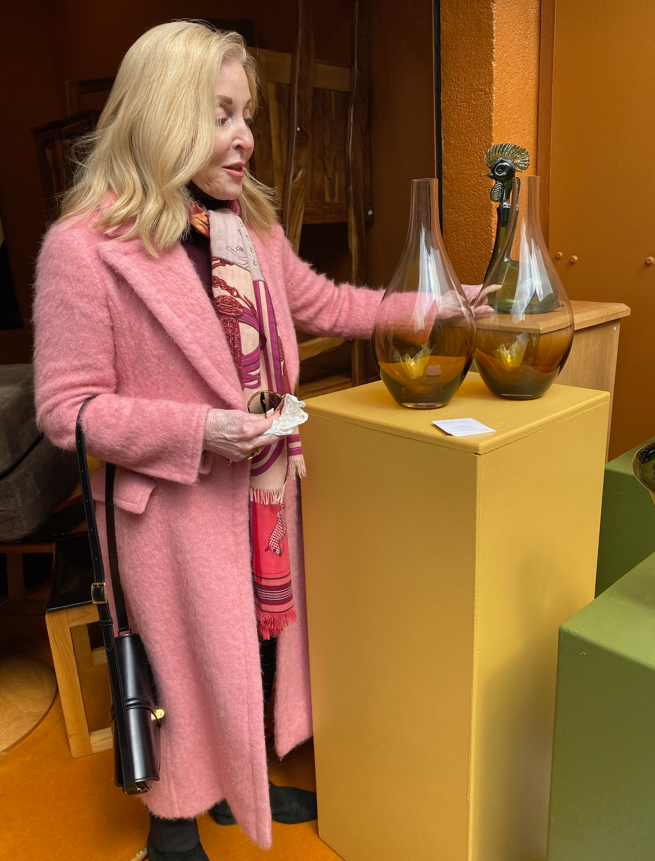 Shopping in Paris
I cannot wait for you to see the new shipment arriving at the end of June! Most of the shipment will come directly to the showroom while other pieces that must be wired, restored, etc. will go to workrooms and arrive a bit later. As pieces come to the showroom, we will get the items online OR, if you see something here you love, give us a call or come in---we have all the dimensions and pricing.
A bientot,