Holiday Gift Guide 2022
It's gift giving season and I am looking forward to some great gifts I have found in local shops as well as online. I would love to hear from you and what are some of your go-to gifts for this season.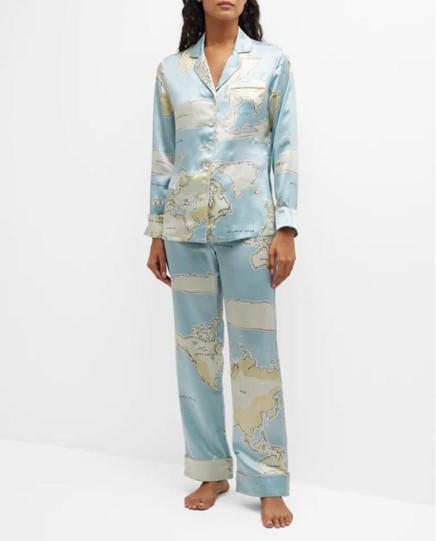 Lila Silk Map-Print Pajama Set - Shop Here.
Love these p j's! Great for a cold winter evening by the fire.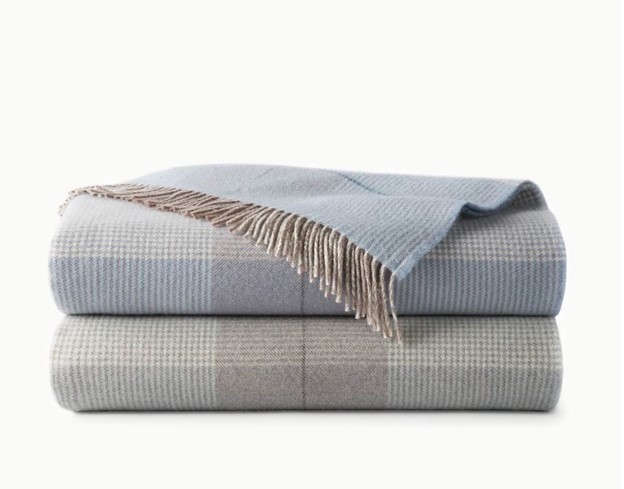 Peacock Alley York Plaid Throw Blanket - Shop Here.
Peacock Alley has the softest and most comfortable linens and throws --- another item to wrap up next to the fire in.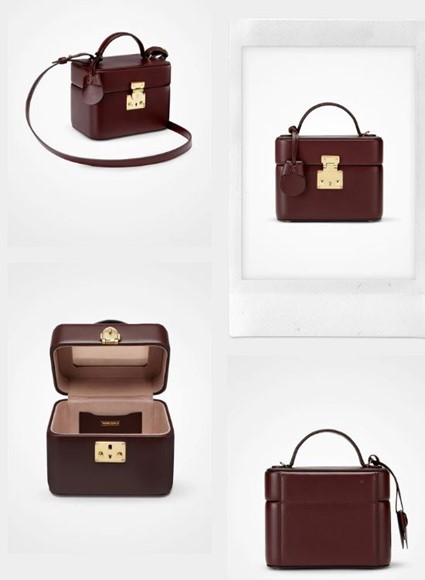 The Conservatory - Annabel Smooth Calf Leather Vanity Crossbody Case - Shop Here.
So much fun and practical as well!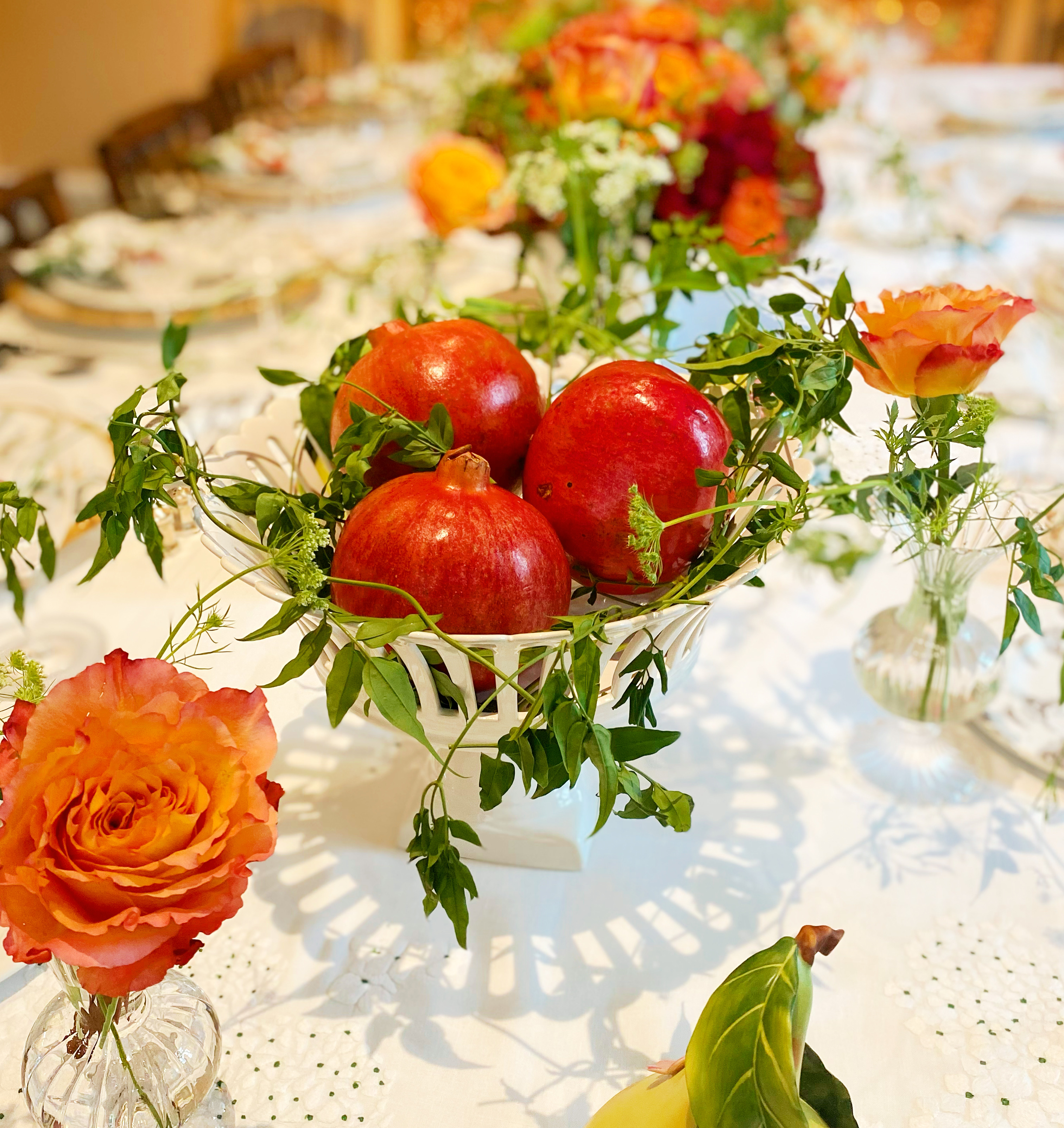 Shop KSW - Corbielle Basket with Pedestal Base - Shop Here.
I want everything on Shop KSW's website but if I had to choose this bowl is beautiful as a centerpiece or stand-alone bowl on a buffet in the dining room.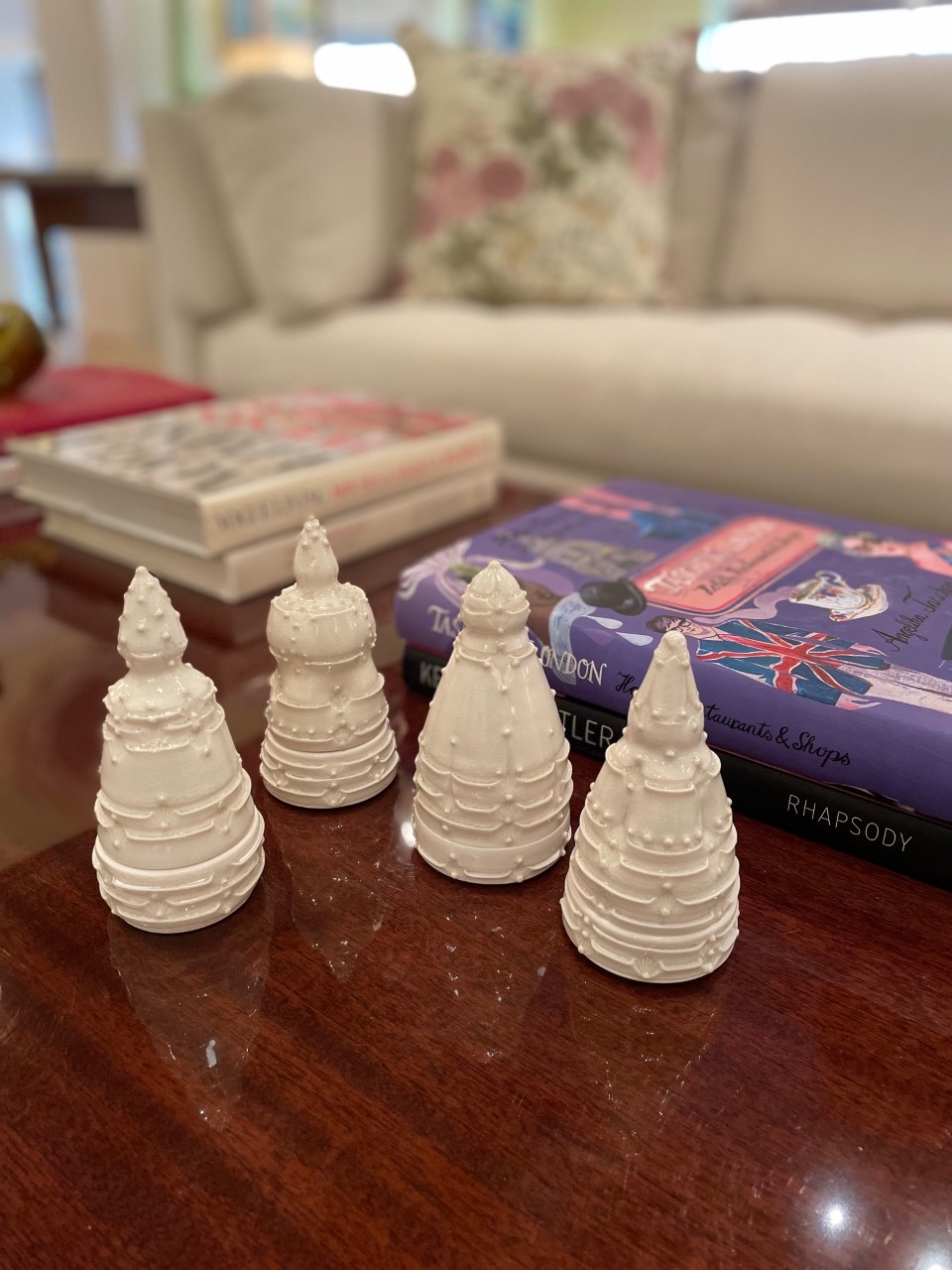 Shop Jan Showers - Ann Alford Christmas Trees - Shop Here.
Ann Alford is so talented and wears many hats as an artist. We carry Ann's ceramics in my showroom --- these Christmas trees are the perfect addition to my growing collection.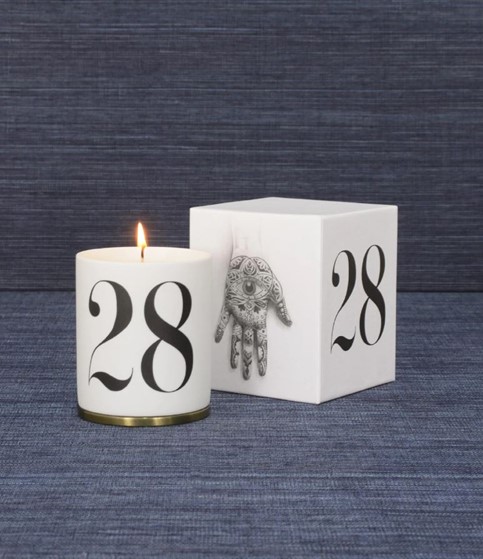 Avant Garden - L'Object Candle - Shop Here.
All of their scents are perfect at Avant Garden!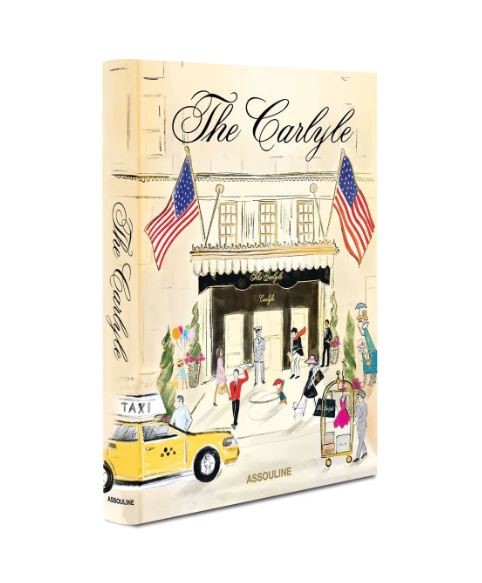 Assouline - The Carlyle Coffee Table Book - Shop Here.
Jim and I have been staying at The Carlyle for years! Can't wait to explore this book over the holidays.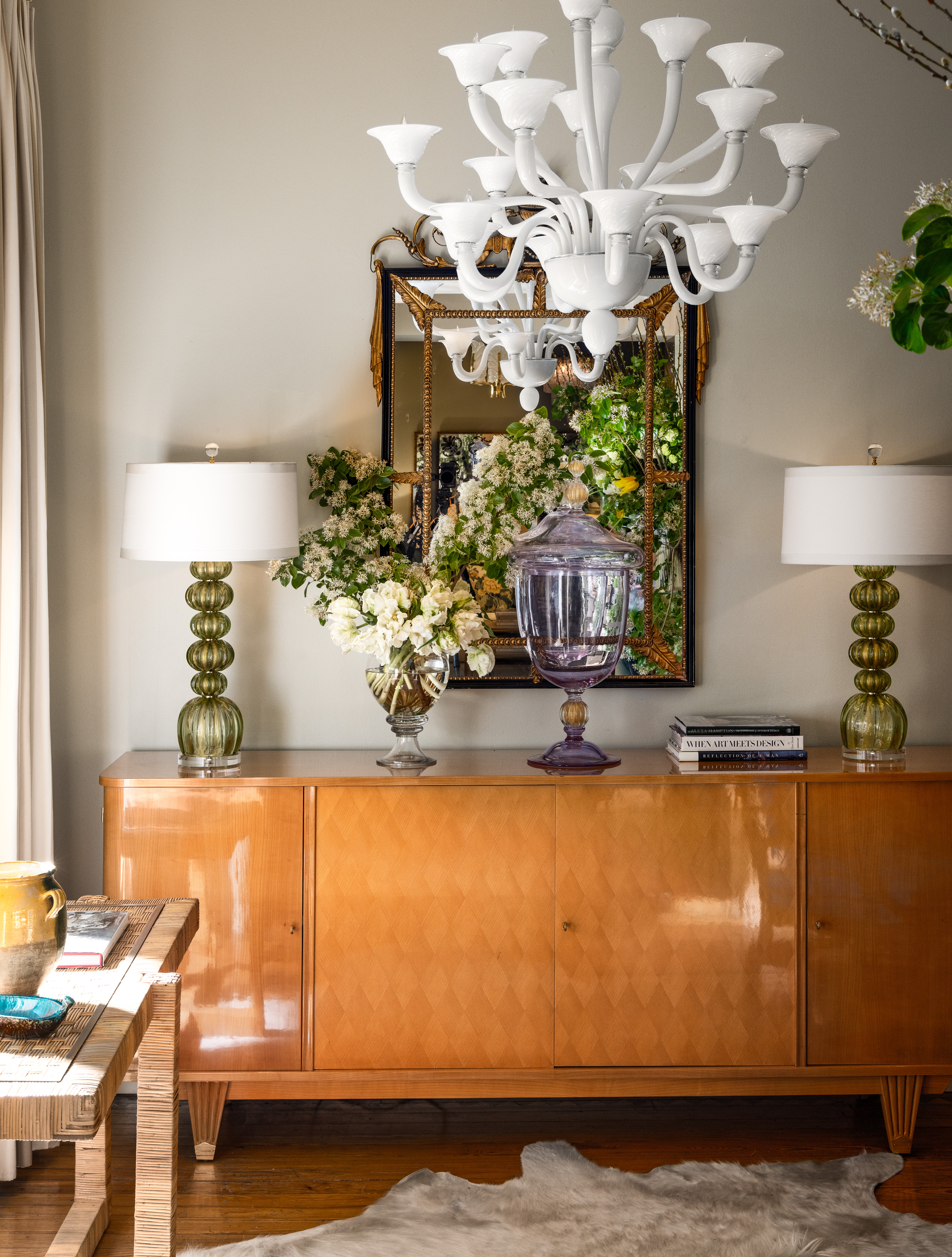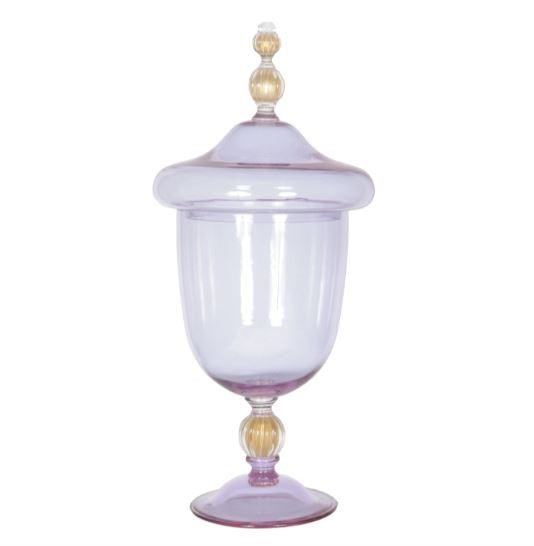 Violet and Amber Cenedese vase with lid, c. 1960 - Shop Here.
This Cenedese vintage lidded vase is one of the best pieces of Murano we have had in years. I would love to have it!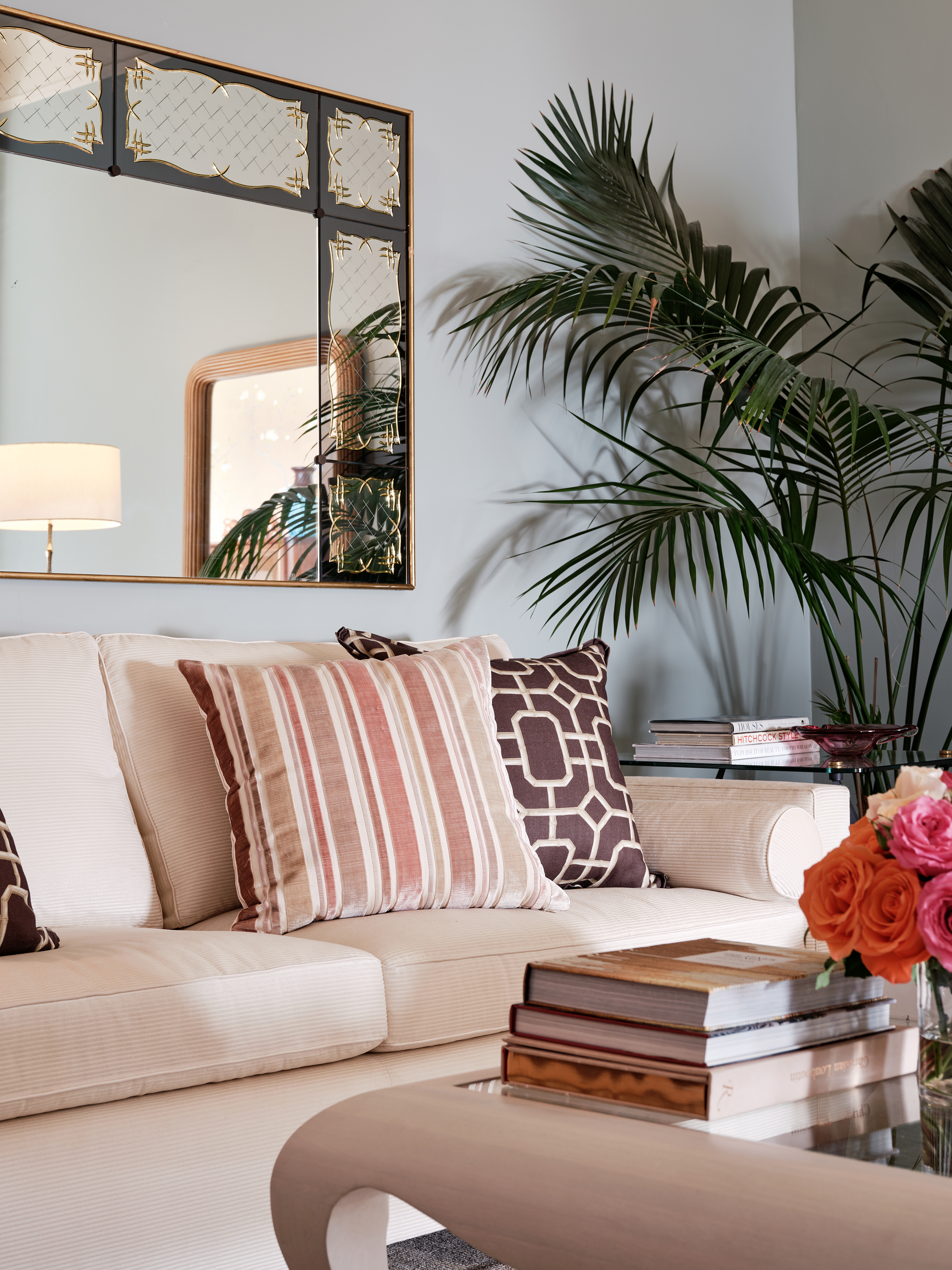 Pair of Indre Stripe Velvet Pillows in Coral - Shop Here.
Pair of Bambu Fret Pillows in Hickory - Shop Here.
Love all my new Kravet fabrics in my Charmant collection. Add these pillows to your sofa to spruce up your décor before family arrives.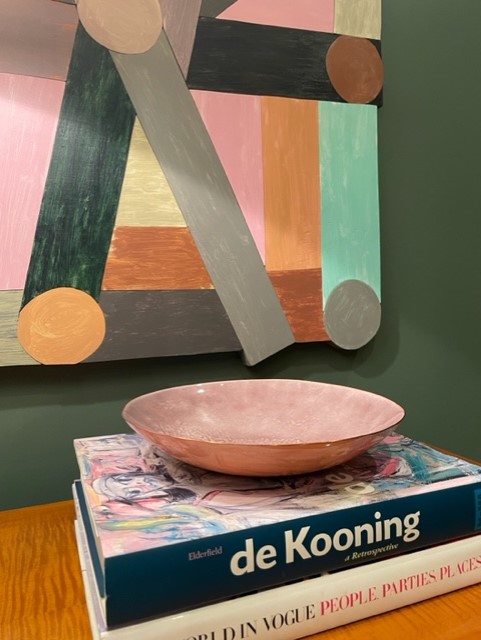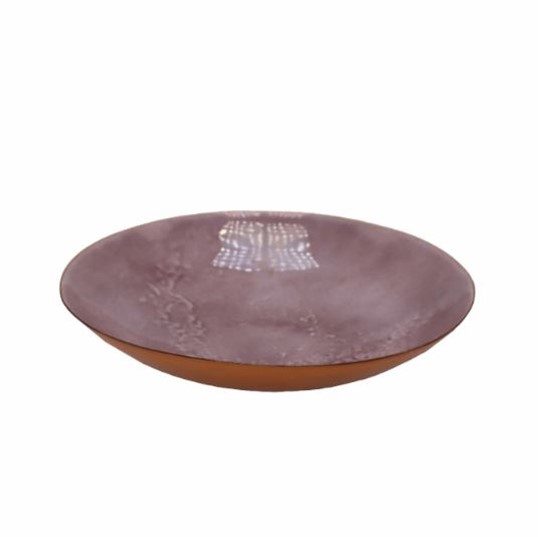 Signed Leon Statham lavendar enameled copper bowl, c. 1950 - Shop Here.
I have been collecting Leon Statham bowl and love how each one is unique.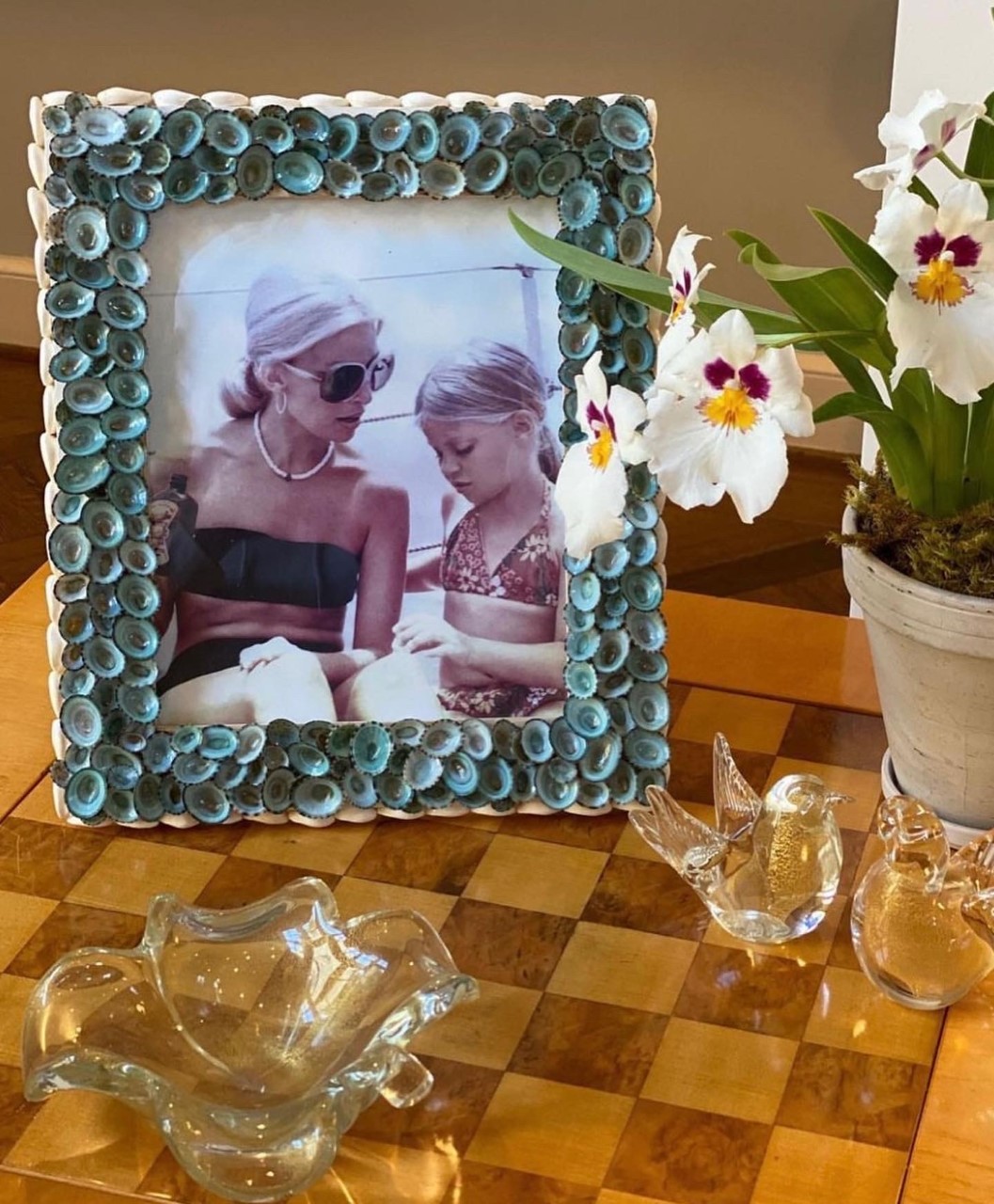 Linda Fenwick blue Limpet shell picture frame - Shop Here.
Earlier this year I collaborated with London shell-artist Linda Fenwick. Her work is impeccable and the blue limpet shells make any photo stand out.
Great gift ideas for men on your list.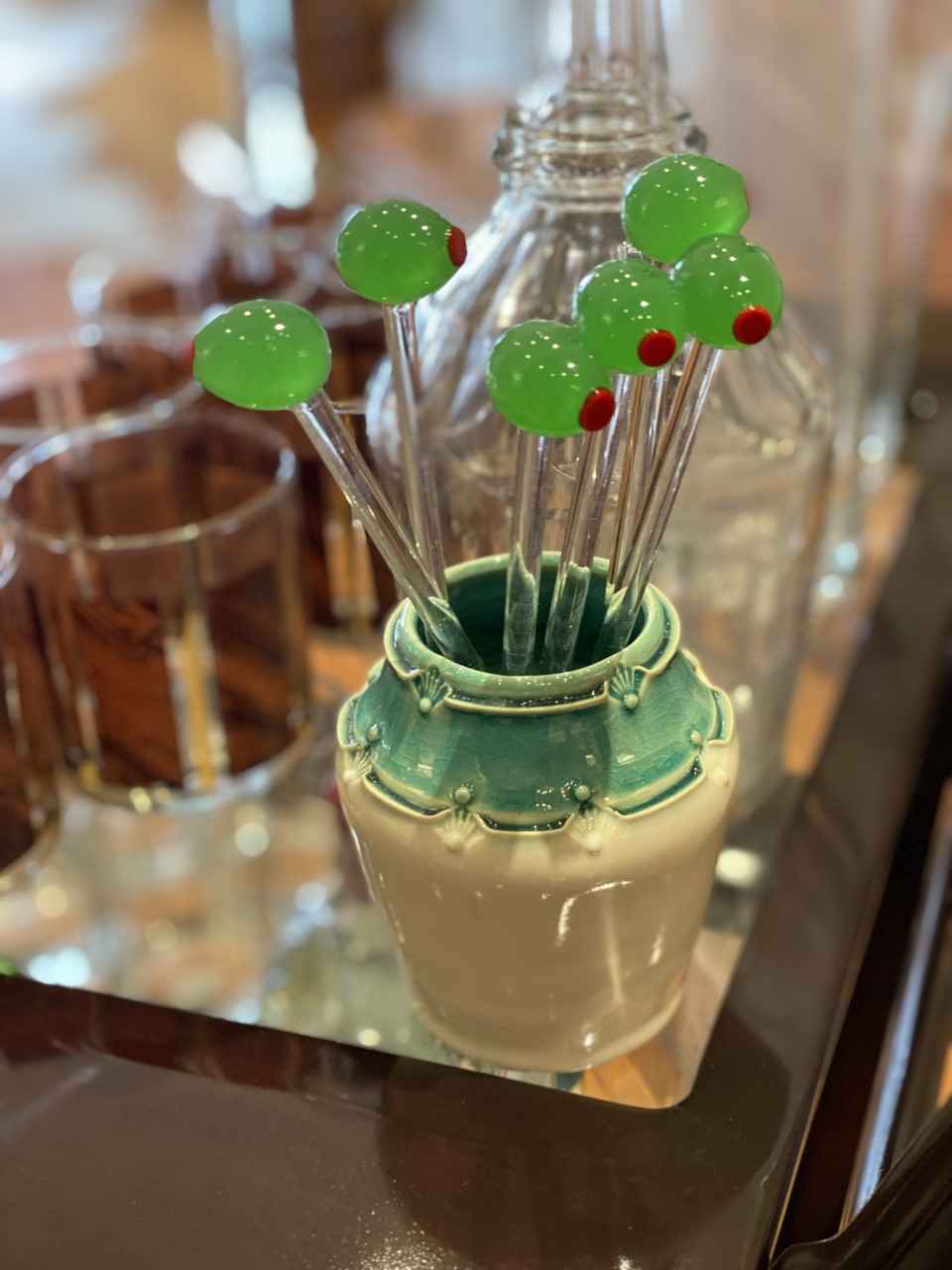 Vintage set of 6 olive stirrers, c. 1960 - Shop Here.
Olive stirrers --- nothing more perfect to stir a dirty martini!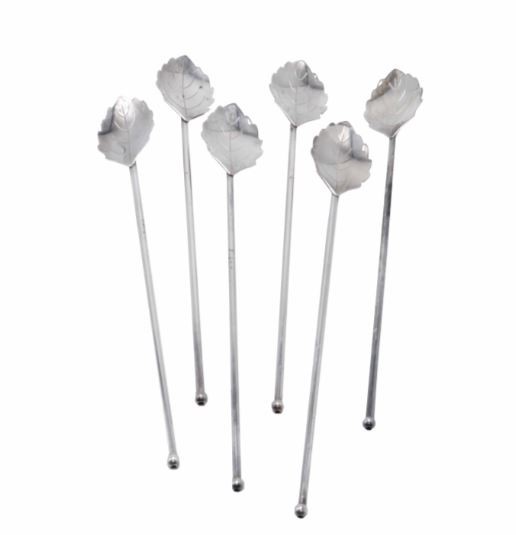 Set of 6 silver plated leaf cocktail stirrers, c. 1960 - Shop Here.
Perfect for fall!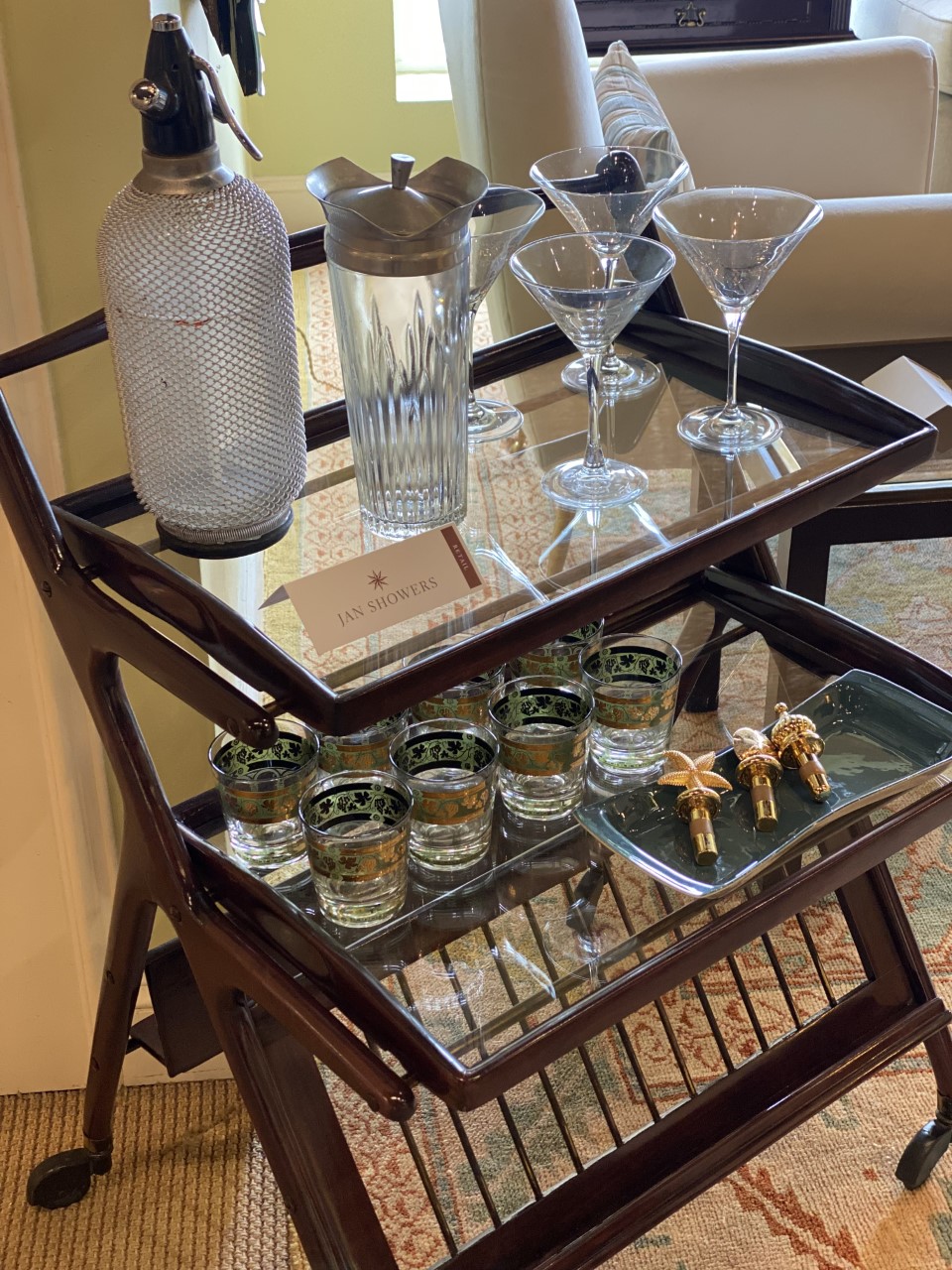 Set of 8 gold and green vintage lowball glasses, c. 1970 - Shop Here.
Great vintage glasses and perfect colors for men!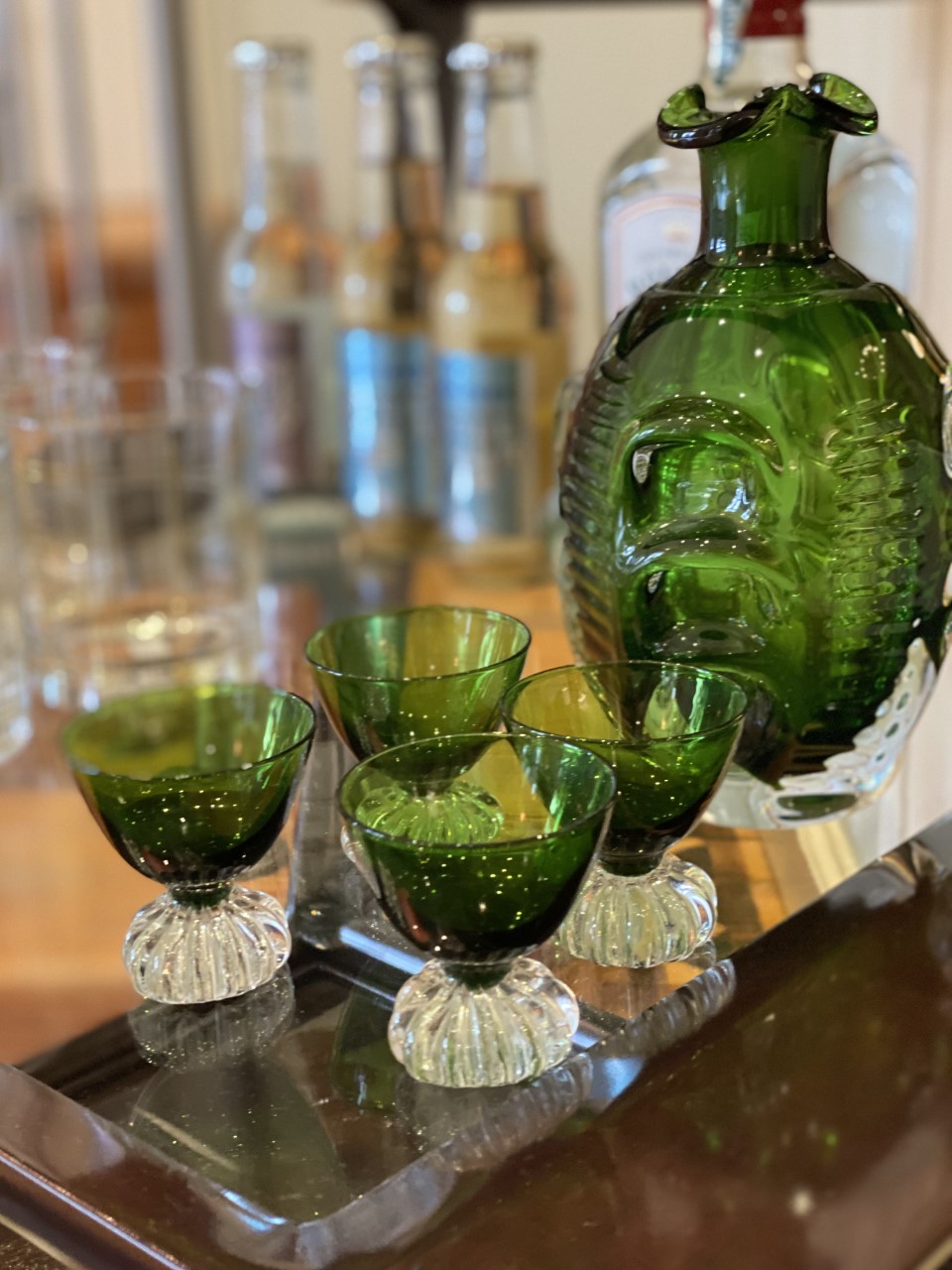 Vintage Bo Borgstrom green decanter set with four glasses, c. 1960 - Shop Here.
Such a nice set --- love the pedestal glasses!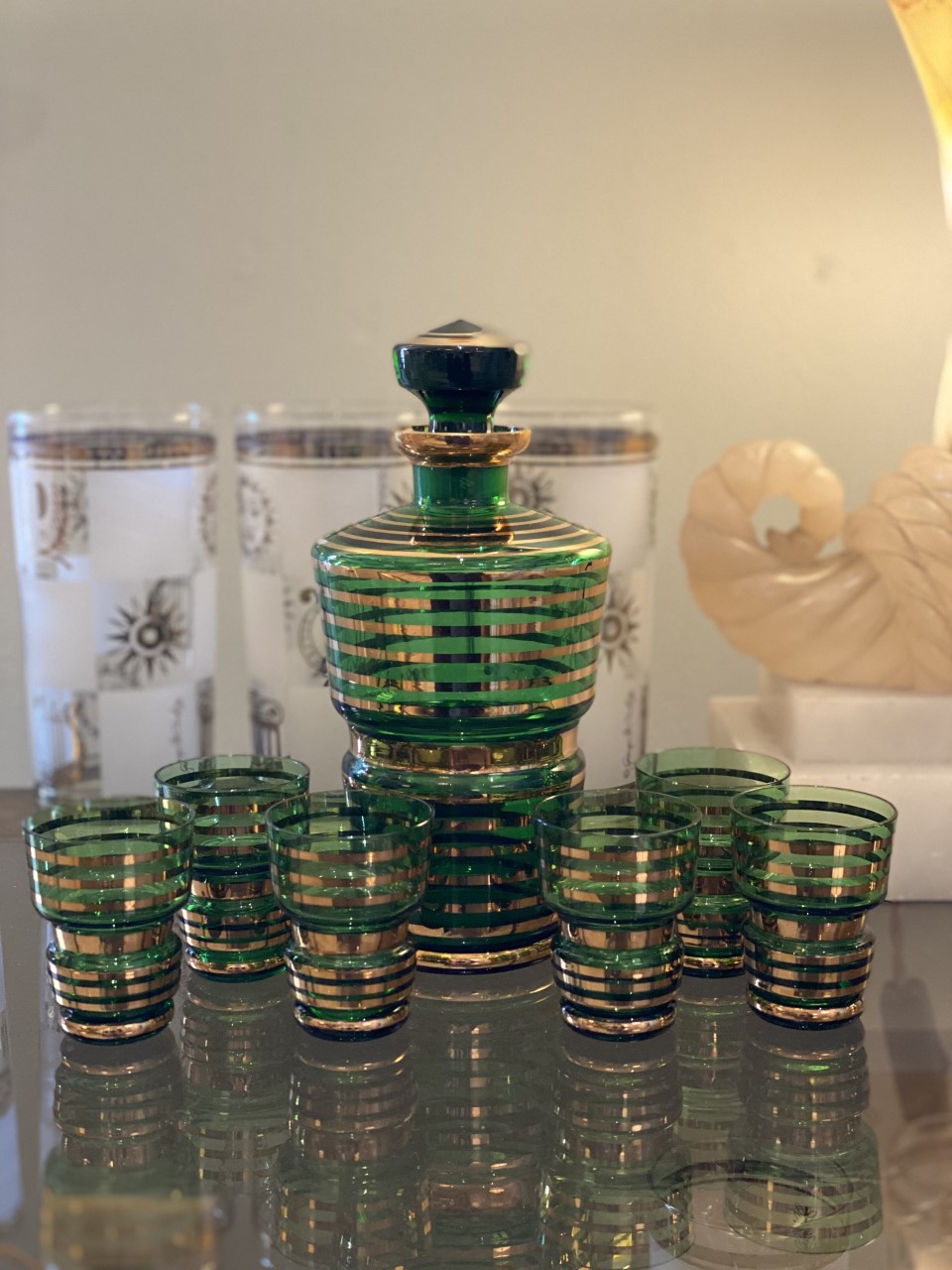 Vintage Emerald and gold decanter set with six glasses, c. 1960 - Shop Here.
Fun set and festive with the gold stripes for the holidays!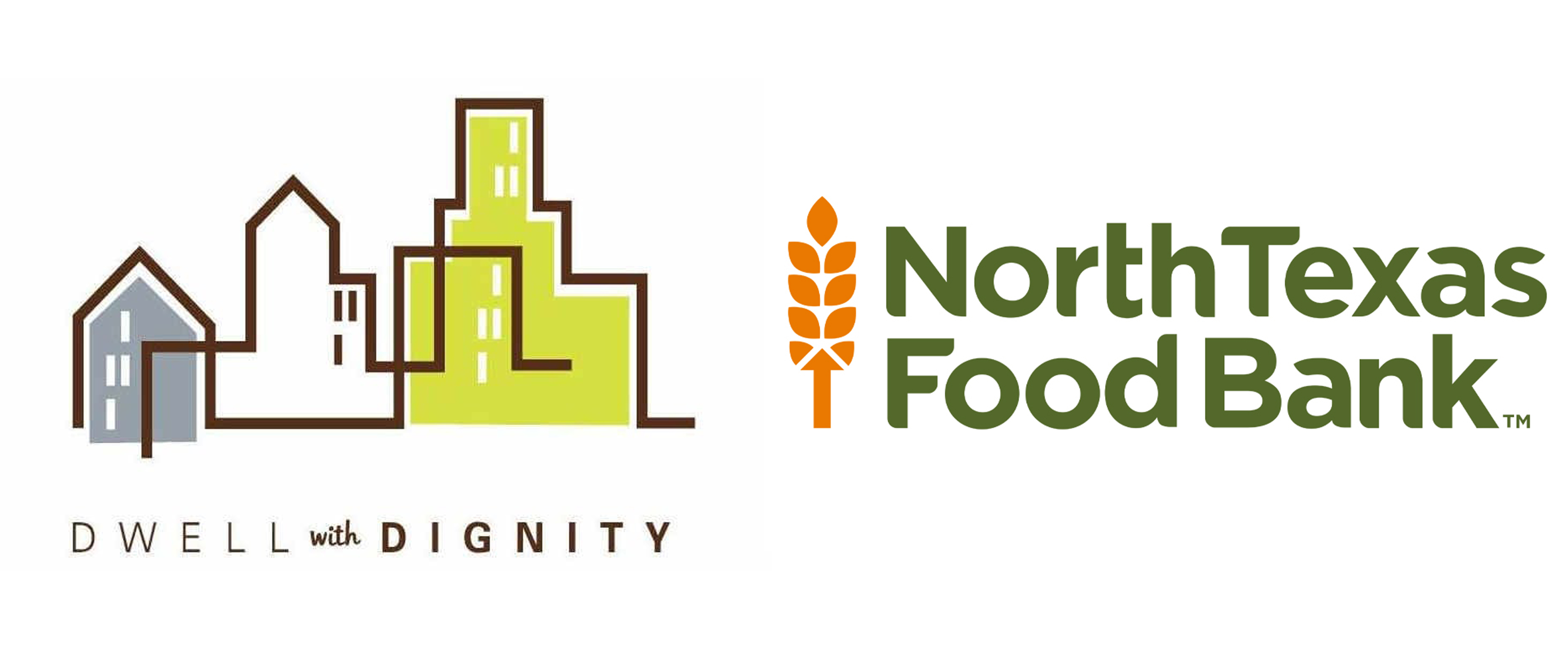 Giving back has always been a large part of our holiday tradition. Two of my favorite charities that benefit children are Dwell with Dignity and North Texas Food Bank. To make a donation to Dwell with Dignity Click here and to the North Texas Food Bank. Click here.
Click here to shop the entire holiday gift guide.