Mother's Day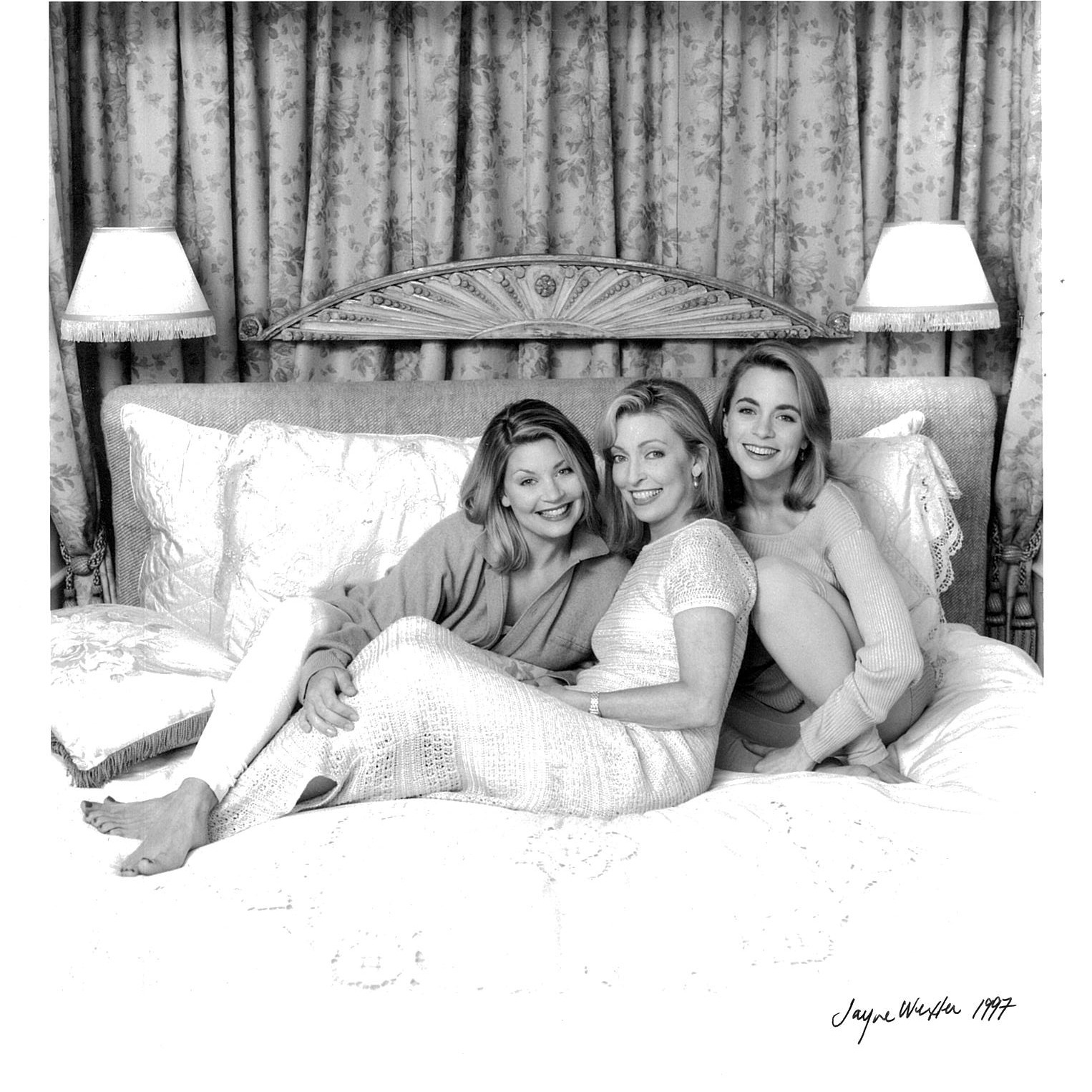 Susanna, Elizabeth and I
Mother's Day is not for a couple of weeks, but I wanted to send out a special post because my daughter, Elizabeth Showers, is celebrating with a special showing of her jewelry that I curated for all you mothers out there, and, for that matter, anyone who loves jewelry!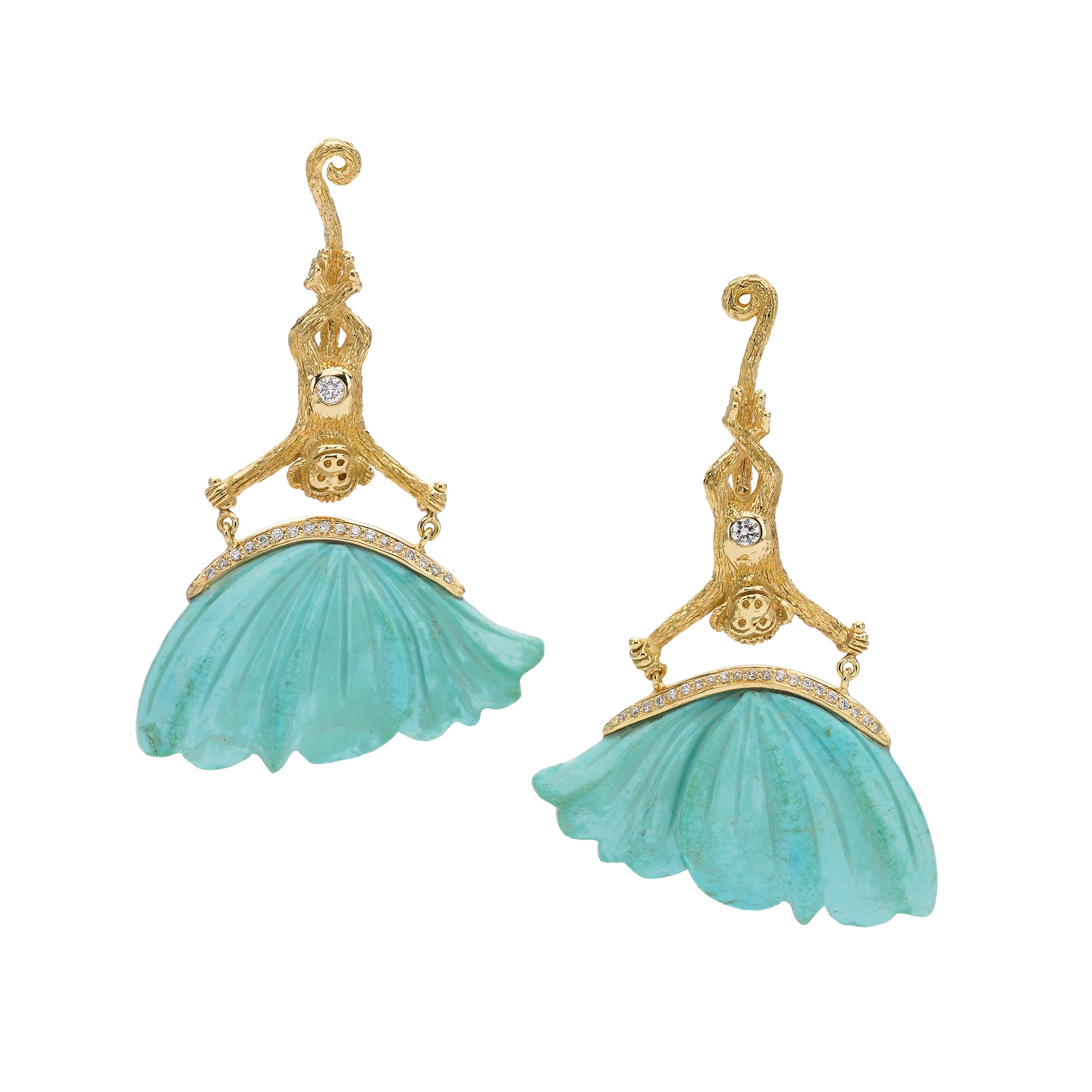 One-of-a-kind Monkey Earrings
These earrings were made especially for me by Elizabeth as a Christmas present from Jim---the originals were a part of Elizabeth's MONKEY TALES COLLECTION, but we added a few other elements to make mine one of a kind. At some point, a version of these will be added to her collection.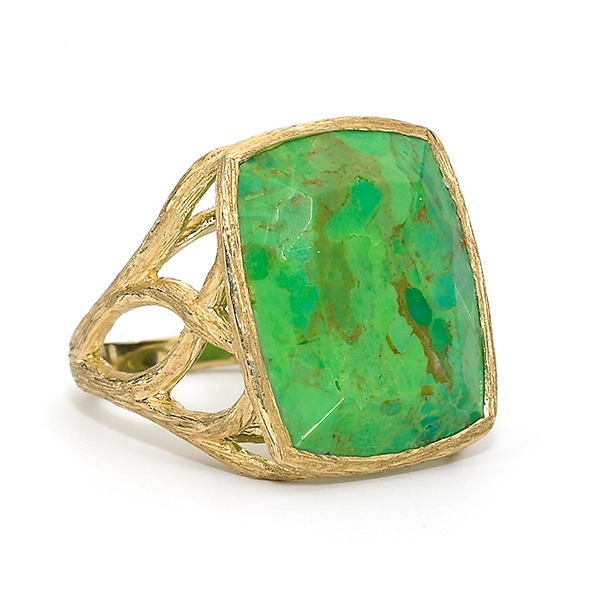 Tree of Life Ring
Elizabeth's jewelry captures the essence of a LIFE WELL LIVED. Wonderful stones in amazing colors set in creative mountings of gold and silver are so flattering----I wear her earrings exclusively because they bring just the right colors and reflection to my face and eyes.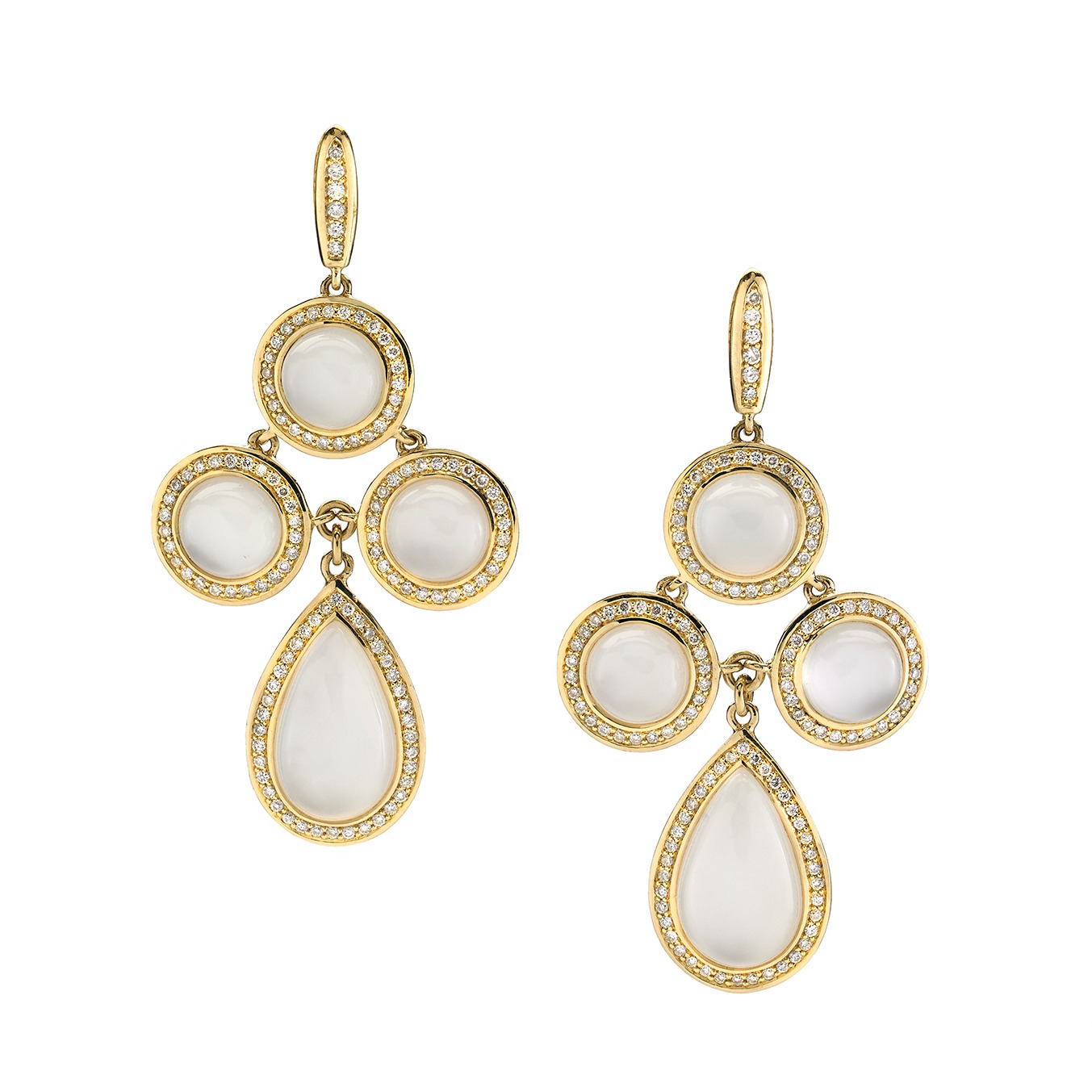 White Audrey Earrings
Many times, people ask if I am wearing estate jewelry---Elizabeth has been inspired over the years by David Webb, Verdura and Buccellati, along with many estate pieces that Jim has given me over the years.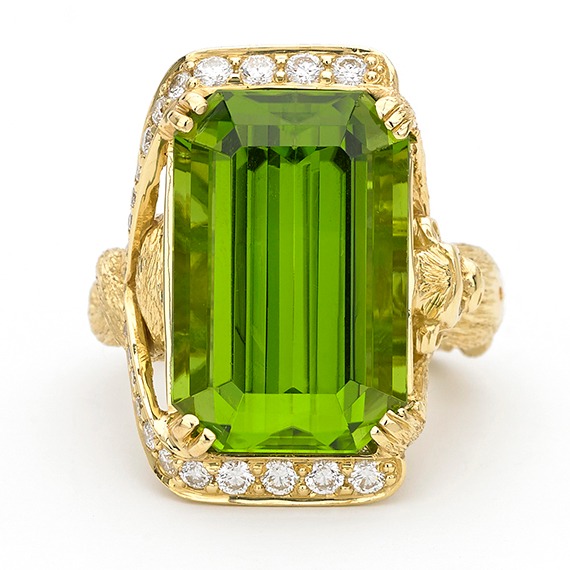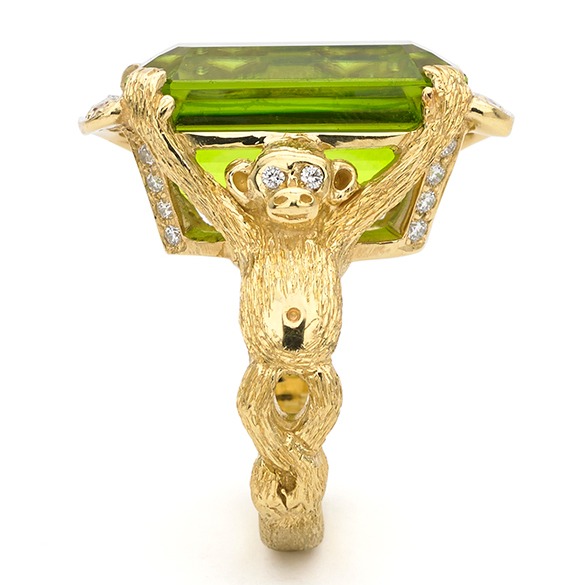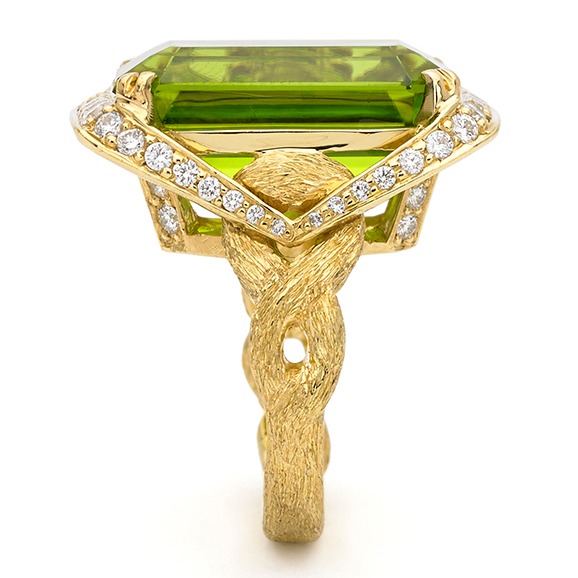 Peridot Monkey Ring
Last year, Elizabeth found a stunningly beautiful peridot because I had wanted a peridot ring for several years. She found a large emerald cut stone, which was exactly what I was looking for. We decided it would be fun to design it together, so I developed a few ideas and then met with Elizabeth to collaborate. After several design meetings over a period of several weeks, we created the ring you see here.
2015---After this successful collaboration, we decided to design a small collection together. We start our design process this June, so look for it next year! There will be several one-of-a-kind and limited editions. I'm so looking forward to working with Elizabeth because we have a great time together.
Here's the link to her special Mother's Day event that I curated. http://elizabethshowers.com/featured.htm
I am heading to Europe for almost 3 weeks to buy antiques for our showroom in the Dallas Design District. I'll have a report for you when I return about museum shows, restaurants, shops, and maybe a few images of what I buy.
Best,