Rooms to love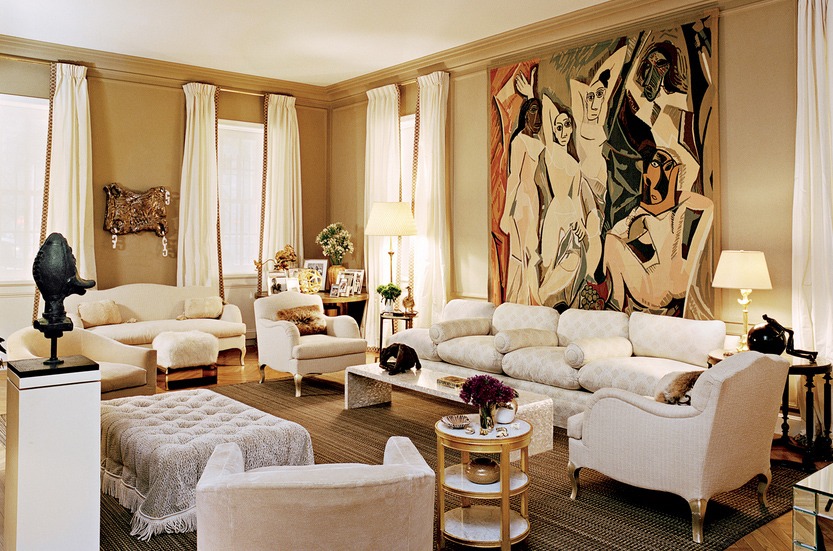 Mark and Renee Rockefeller's New York maisonette | design by Daniel Romualdez- New York
Have you ever been browsing through a magazine or looking at interiors online and come to an image that simply stopped you in your tracks? When that happens to me, I find it most exciting and inspiring.
This particular room in the Mark and Renee Rockefeller's New York maisonette struck me at first because I knew it contained so many of the pieces that were created by Jean Michel Frank, Giacometti and Picasso for the legendary Nelson Rockefeller apartment on Fifth Avenue in the late 1930's.
Renee Rockefeller and her designer, Daniel Romualdez, created a luxuriant room with faux suede walls and ivory and bone upholstery throughout that is sumptuous, warm and inviting. The Picasso tapestry definitely creates drama and takes center stage but somehow doesn't overpower the room. The other fabulous pieces of art are incorporated into the room in such a way that the room never seems staid or too precious for living.
I thought it would be fun to ask a few of my favorite designers to share with my readers their favorite rooms and why they love them.
Here, in no particular order, are their responses.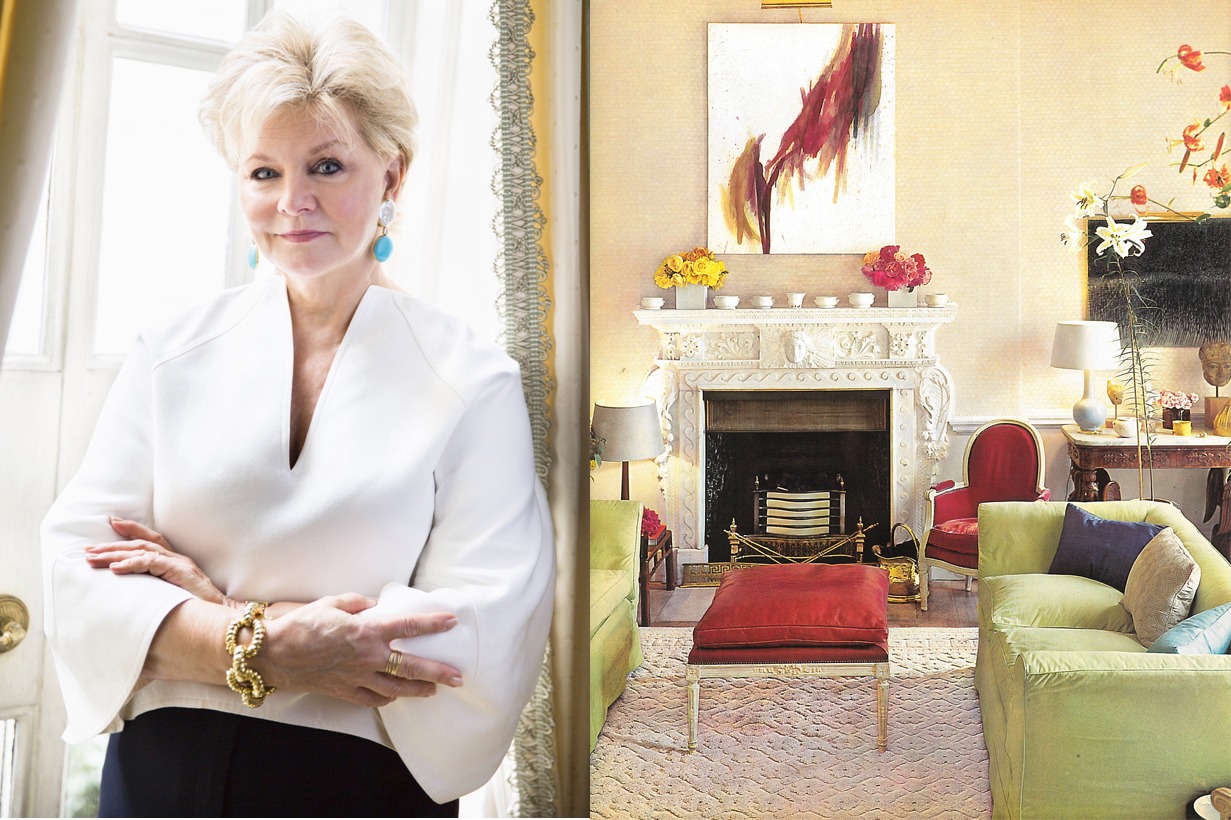 Charlotte Moss Charlotte Moss, LLC- New York Design by David Hicks
portrait by Brittany Ambridge
This was a tall order as we all have so many rooms in our files that we pore over time and again. There are rooms that have inspired me over the years for any number of reasons, color, plan, but more often than not, the atmosphere. This room by David Hicks (and there are others!) is one that resonates as it relies on no pattern, color is the story, the marriage of modern art, Louis Seize , a personal still life on a table and the yin yang of the flowers on the mantel. Adore every last bit...including the willy nilly lily. Quintessential Hicks.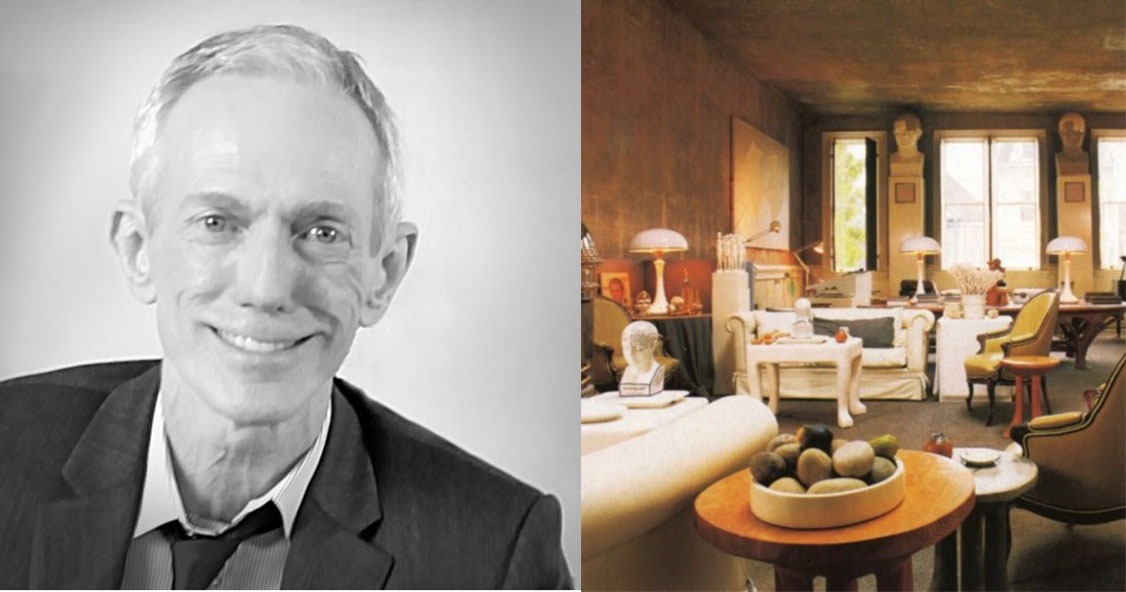 David Cadwallader Cadwallader Design- Dallas design by John Dickinson
In 1972 after graduating with a degree in design, I saw John Dickinson's San Francisco apartment in a magazine. It was a loft on the second floor of a firehouse. It was theatrical and livable on a grand scale with great square columns.;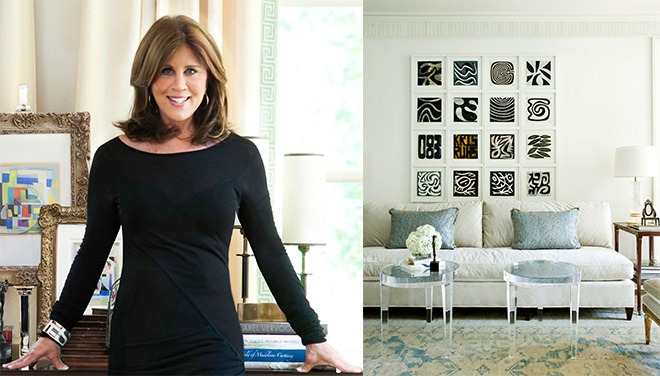 Suzanne Kasler Suzanne Kasler Interiors- Atlanta design by Suzanne Kasler
I love the mix of classic with modern with my signature color palette of whites, blues and taupes. This is my living room and it is my favorite room. It is also the cover of my latest book, Timeless Style.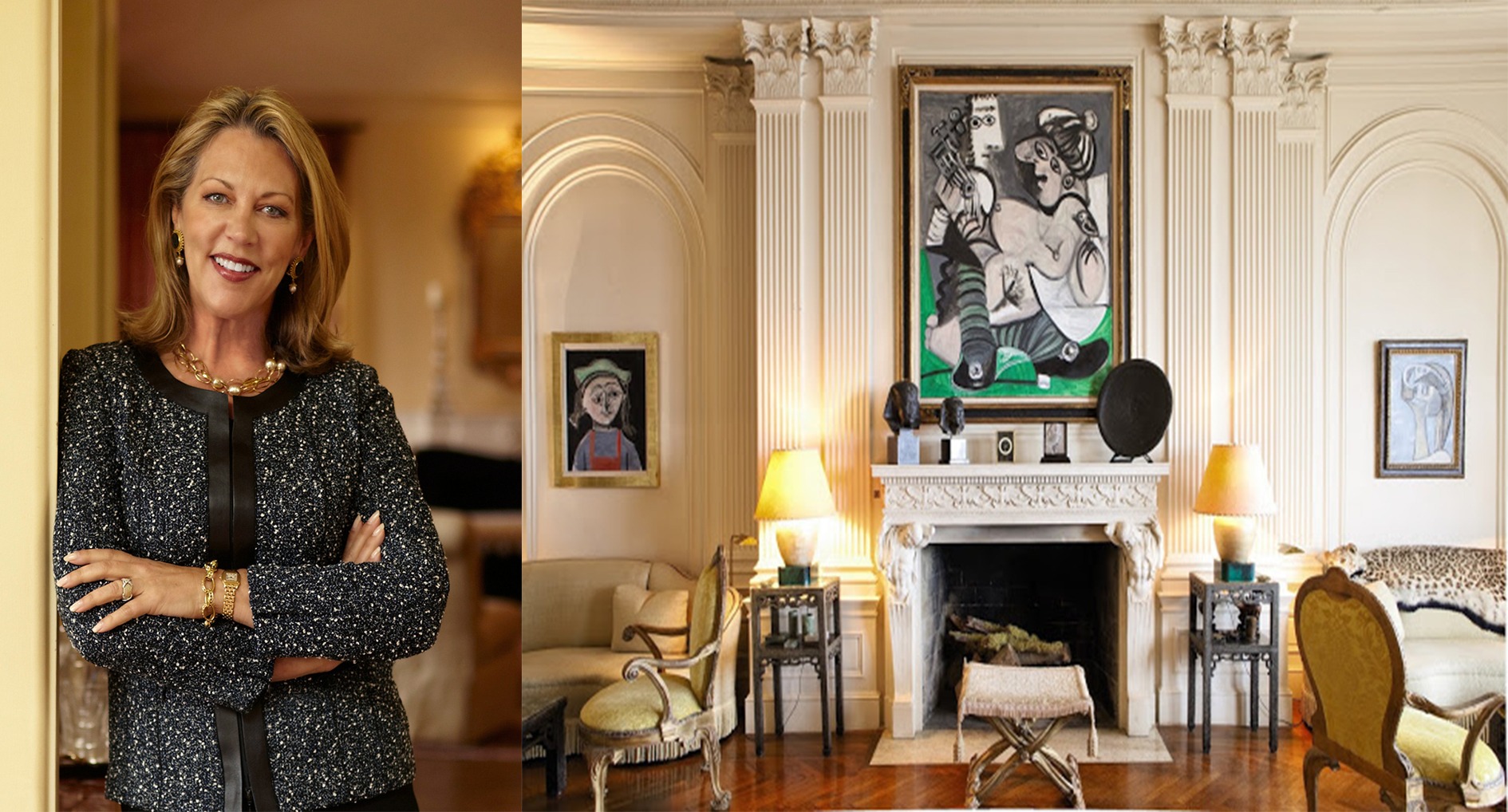 Suzanne Tucker Tucker and Marks - San Francisco design by Michael Taylor
The Rosekran's living room in San Francisco - it was an exquisite house, modeled after a Spanish palace and decorated by Michael Taylor. It was truly inspirational with the classical architecture of Willis Polk as a backdrop for the Rosekrans' modern art. Michael's contemporary upholstery paired with his placement of furniture and antiques was breathtaking -- creamy white, layered textures, rich lacquers, aged gilding...all oozing chic and still timeless today!
Laura Lee Clark Laura Lee Clark Interior Design- Dallas design by Michael S. Smith
This was so much fun for me! This elegant duplex designed by Michael S. Smith just does everything right! It is inviting and timeless. It is a wonderful, effortless balance of old and new.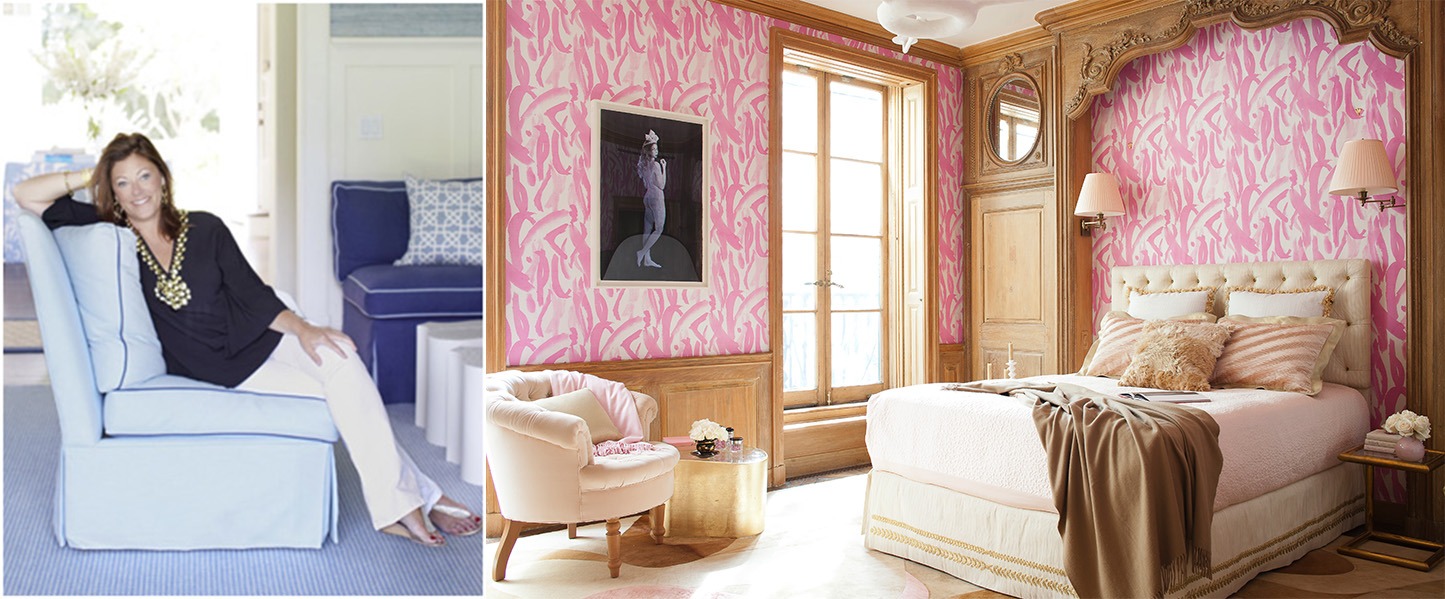 Amanda Nisbet Amanda Nisbet Design- New York design by Amanda Nisbet
"I love the juxtaposition of colour, form, texture, style and whimsy. It's an edgy yet glamorous nod to a lady's boudoir of yesterday, while remaining unapologetically modern."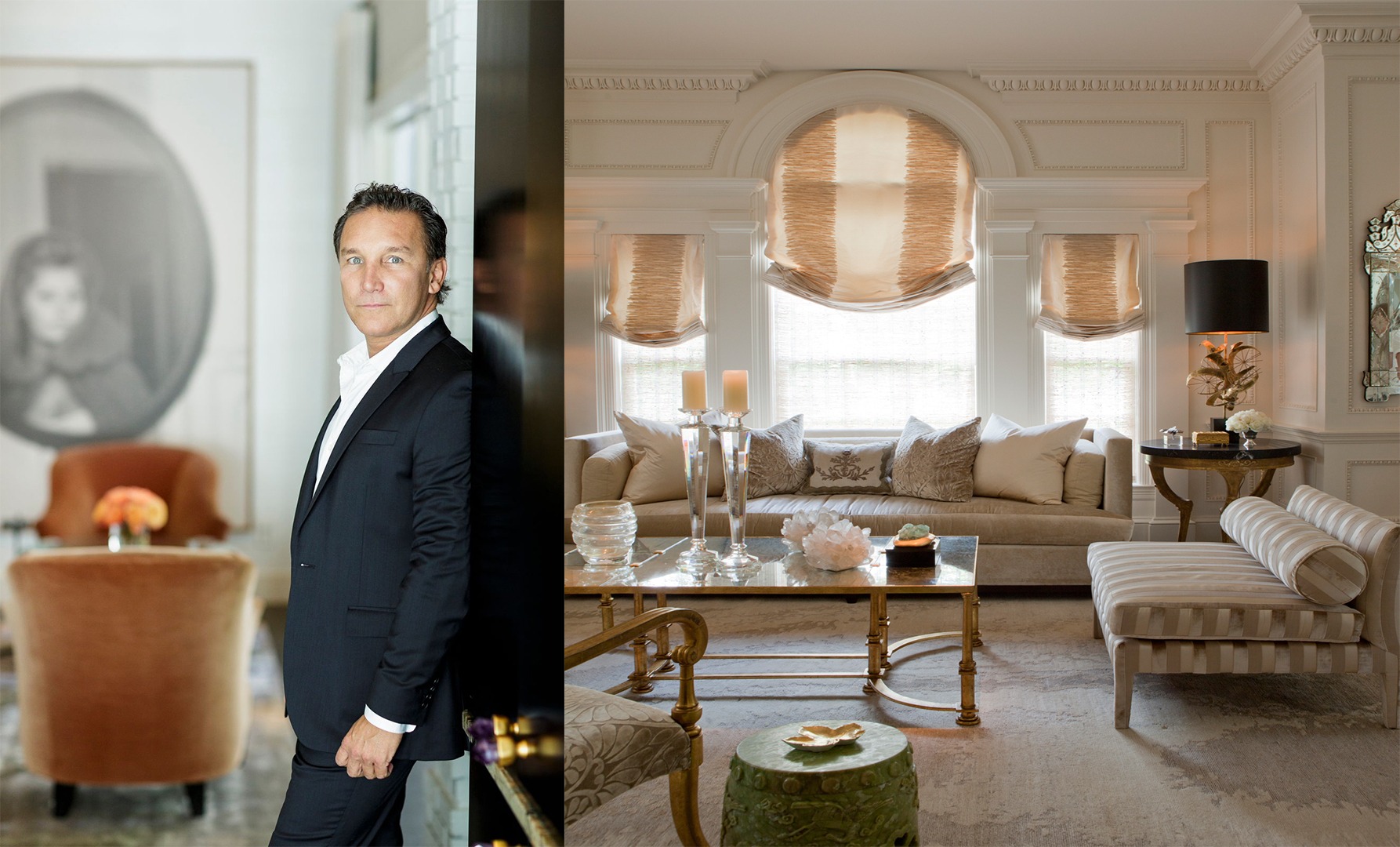 Gonzalo Bueno Ten Plus Three- Dallas design by Gonzalo Bueno
I love the balance in this room. The colors, textures and pieces are sexy, yet sophisticated.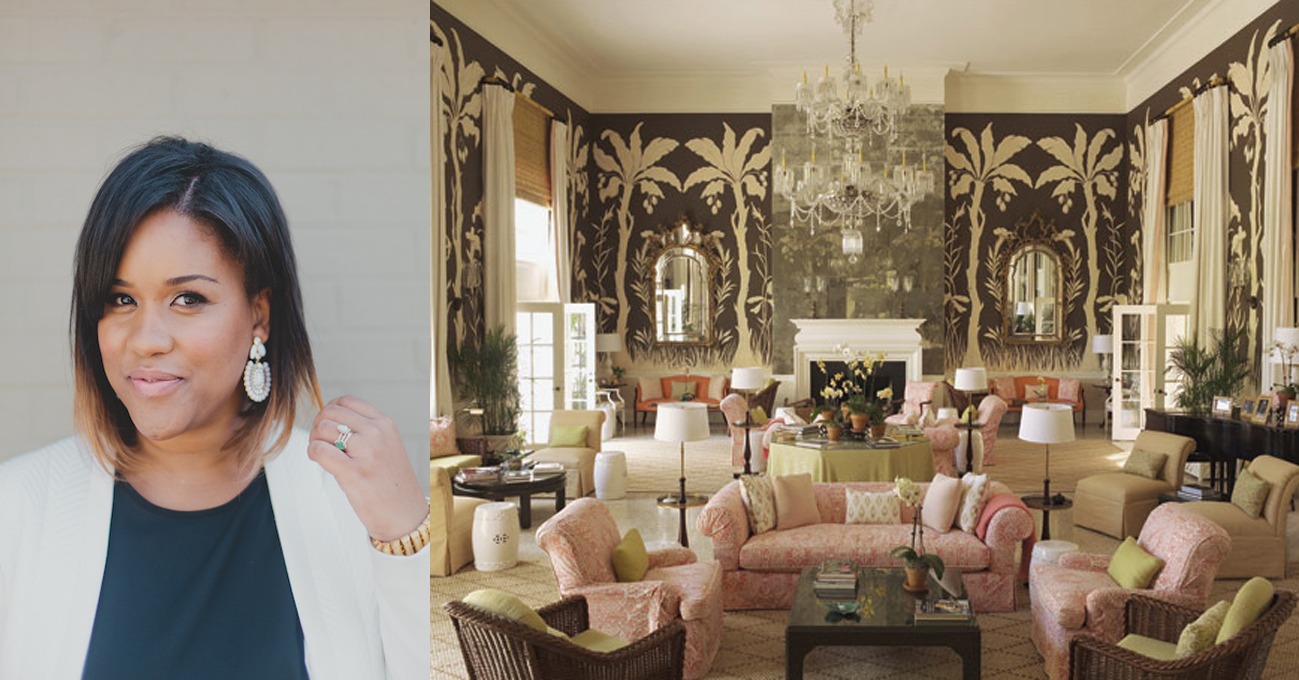 Zara Taitt Jan Showers & Associates- Dallas design by Tom Scheerer
This room is one of my absolute favorites—it just feels good. I love the graphic quality of the wallpaper mixed with the traditional sensibility of pattern, texture and color.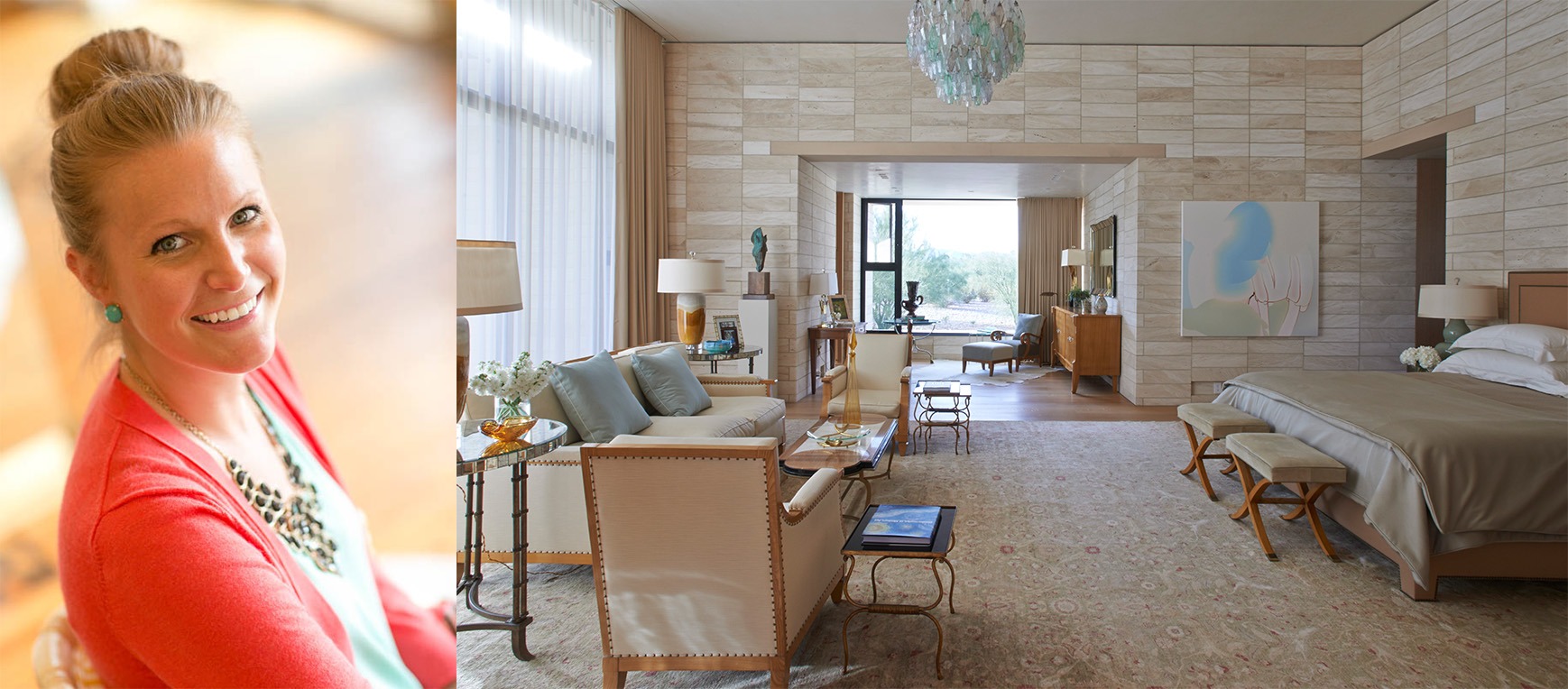 Katherine Fisk Jan Showers & Associates- Dallas design by Jan Showers
What I love most about this room are all the interesting antiques -- all of which were carefully selected while keeping the style and scale of the room in mind. The result is a space that could have easily felt vast and sterile, but instead feels cozy and welcoming.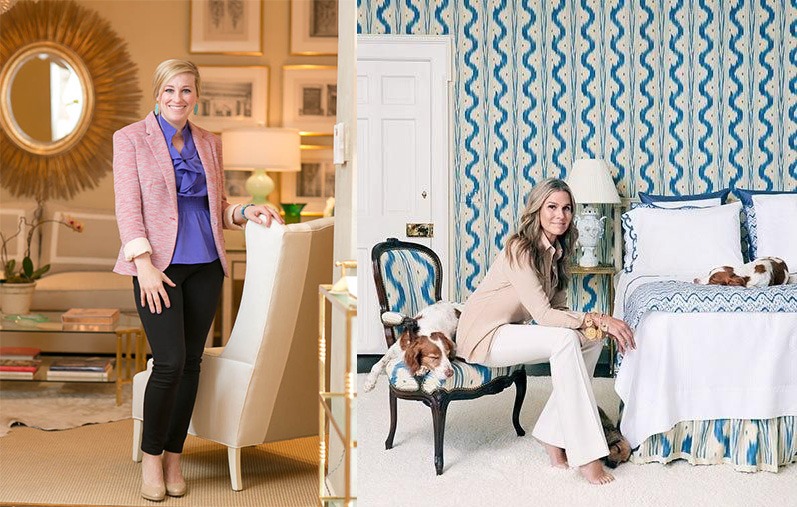 Sarah Brannon Jan Showers & Associates- Dallas design by Mark Hampton
I love Estée Lauder's bedroom and the application of this Pierre Frey fabric. Finding a print like this and using it all over is so much fun for a bedroom. It has a fresh look created from a classic print in a timeless color palette!
A very big thank you to all of the designers who took the time to share their favorite rooms!
Since I think there is absolutely nothing better than books to give or receive during the holidays, here are a few books from the designers included in this post.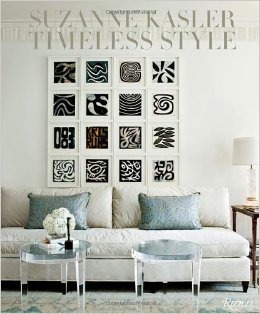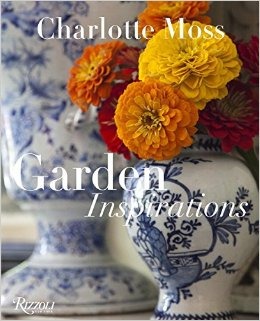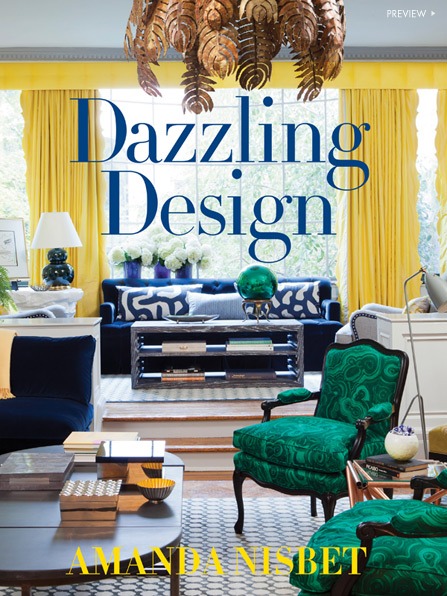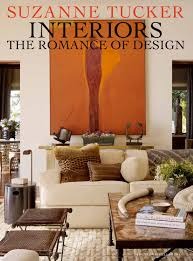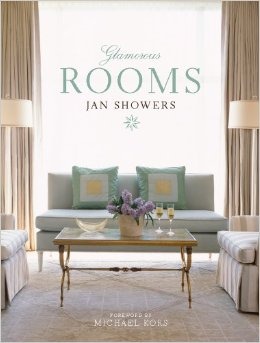 Here's wishing you all the best of this holiday season!